The ability to add Sony PlayMemories Camera apps to your camera is an incredibly powerful capability of Sony cameras. In addition to the built-in features, PlayMemories gives the Sony team the ability to create new functions and controls which you can add as you see fit without having to wait for a major firmware upgrade or buying a whole new camera. Many of the PlayMemories apps are used extensively by pros as well as enthusiasts.
One of the most popular and highly-acclaimed apps is PlayMemories Sky HDR which gives you a customized graduated neutral-density filter in your camera. Glass graduated NDs that attach to the lens of the camera have been employed by landscape photographers for decades, but they are challenging to use, they introduce a variety of artifacts and their physical size and shape constrains their utility.
Sky HDR is free of these limitations. Because you're not placing a filter in front of your lens, there's no loss in image quality and because Sky HDR creates a raw file, the effect isn't irreversibly baked into the image. Sky HDR is an incredibly versatile and truly awesome app!
Here's an article we did with Sony Artisan Spencer Pablo to show how he uses Sky HDR.
We wanted to get an inside look at how PlayMemories Sky HDR was created and how it actually works, so we connected with Sony's Takahiro Sato who is a leader of the PlayMemories Camera Apps development team.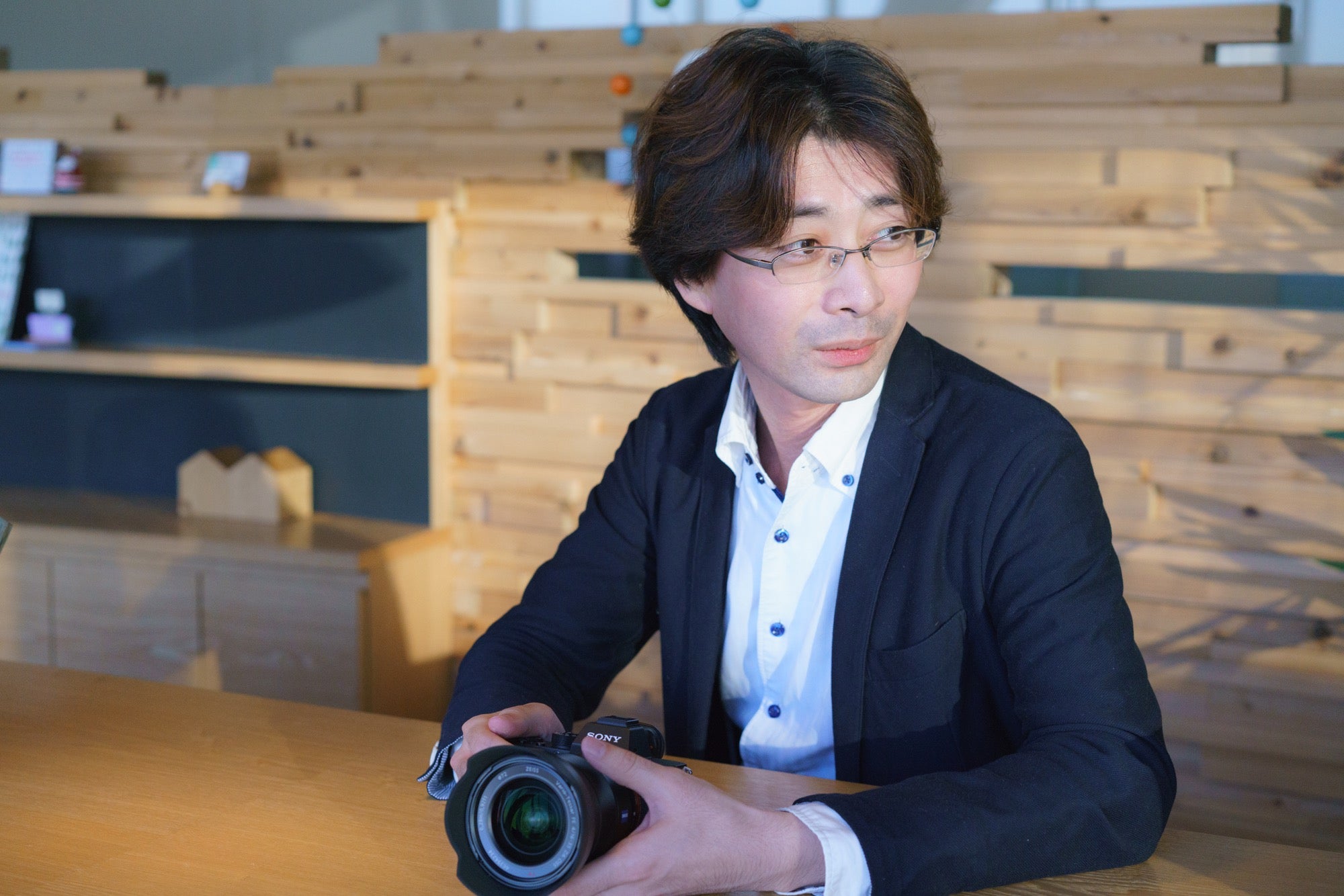 Takahiro Sato, PlayMemories Camera Apps development team
Alpha Universe: Thank you for joining us at Alpha Universe to talk about PlayMemories and Sky HDR.
Takahiro Sato: Thank you. It's a pleasure to be here.
Alpha Universe: How long did it take to create the SKY HDR app?
Takahiro Sato: It took about a year to complete the development. There were some rough ideas and component development going on for few years but in accordance with the release of α7R in 2013, 16-35mm lens for the α7 series in 2014 and α7R II in 2015, we decided to develop an app for the α7 series to enable photographers to shoot landscapes as they imagine.
Alpha Universe: When you were creating the app, did you work directly with photographers to develop the features?
Takahiro Sato: Of course, and it's my pleasure to work with photographers. I enjoy it a lot!
Now I work in software development for Sony alpha series, but I've enjoyed photography as a hobby photographing landscapes and wildlife in my hometown, Hokkaido even before Sony started developing interchangeable lens cameras. It's critical to have an understanding of photography, not just technology, to create something like Sky HDR.
Alpha Universe: Can you describe how Sky HDR works and why it's a better tool than a glass graduated ND filter?
Takahiro Sato: Before the creation of Sky HDR, photographers had to either 1. Shoot using a split ND filter or 2. Shoot a bit under-exposed and adjust the image using the RAW developing software's shadow adjustment and use a gradient effect to shoot backlight scenes.
Both of these scenarios present some problems. Split ND filters sometimes make reflections and dust spots on the filter stand out too much. Also, as a photographer I cannot always find the glass filter with combination of darkness and gradation that you want. In addition, there are some cases where I would encounter a nice landscape unexpectedly and regret not bringing the filters with me.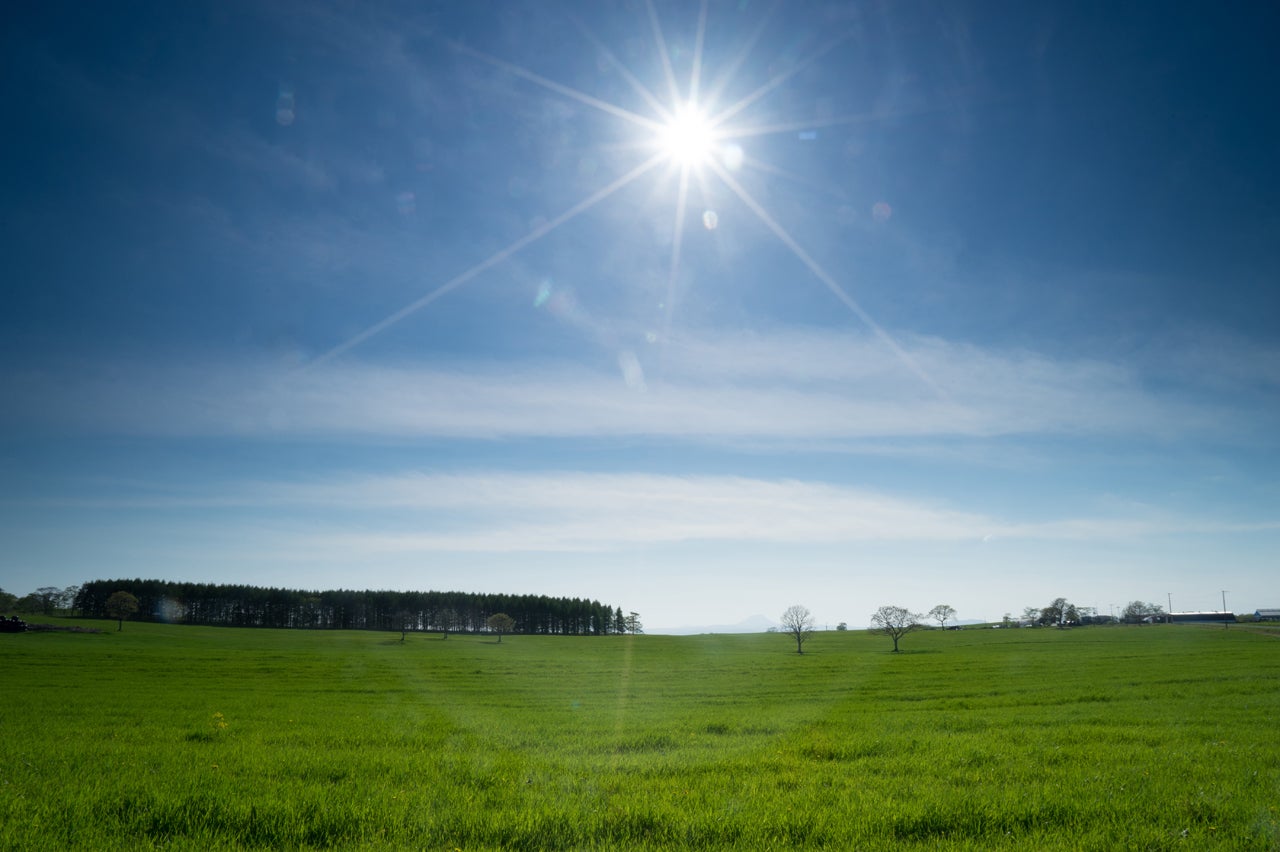 Photo taken with a glass graduated ND filter. Note multitude of dust spots.
The same scene shot with Sky HDR delivers a sharper, superior image that's free of dust spots.
Also, I would find it frustrating that I could not check the final image until I got back home and sometimes I noticed noise and unwanted objects being included in the shadow area. Noise was especially annoying because I sometimes exhibit photos in large prints.
When I developed Sky HDR, I wanted to overcome these problems. I also follow the comments raised from the users and reflect those in the development. I always want to develop new features in cooperation with photographers.
Alpha Universe: Were you seeking to make an easier workflow by eliminating filters from the photographer's bag or were you seeking to create superior image files? Or both?
Takahiro Sato: Both. I wanted to give photographers a tool that was built into the camera rather than having to carry more physical equipment and create an image that would be superior so there would not be a tradeoff.
Also, if you use a lens with an integrated hood (such as super-wide-angle lens), it's not easy for you to put a filter on it.
With Sky HDR, there's no need for you to worry about not bringing a graduated ND with you anymore because the filter is already inside your camera!
Alpha Universe: How does the app actually work? Is it creating multiple exposures of a scene or processing a single exposure in several ways to generate the effect?
Takahiro Sato: Sky HDR shoots two images, one with the exposure set for the "sky" area, and the other with the exposure set for "land" area. Since it actually shoots twice with different exposure settings, you can see the difference in noise texture and gradation in dark area rather than editing a single photo by adjusting tones and dodging colors when developing a RAW image in a computer.
Alpha Universe: SKY HDR is unique in that it can generate a RAW file which allows further adjustment in post processing. Was this difficult to achieve?
Takahiro Sato: I know that every photographer wants to tweak photos in RAW format, so I definitely wanted to support RAW format in Sky HDR. This feature is the result of the development team's flexibility and accumulated knowledge and experience as photographers and camera software creators.
Alpha Universe: Does SKY HDR work differently in various camera models? Do you get more latitude using a camera like the a7R II which has a huge ISO range and very high resolution vs an RX100 which has a smaller sensor, less ISO range and lower resolution?
Takahiro Sato: Of course, the camera itself and sensor's capability helps you a lot in taking good pictures using Sky HDR.

I strongly suggest RX100 users to use the app as well. It's very difficult to attach graduated ND filters on an RX100's compact lens. Sky HDR allows RX100 users to shoot images that could have never achieved before.
Alpha Universe: Are there plans for more versions of SKY HDR with even more user control and features coming?
Takahiro Sato: Sky HDR is receiving good reviews from many photographers. I hope that I can develop new features that cameras could not have realized before.
Please stay tuned!
More sample images taken with Sky HDR