"A Quiet Storm," is the story of a 17-year-old girl faced with an anguishing dilemma. Living in the New Orleans Ninth Ward, the talented young pianist, Aurora is on the verge of leaving for college to study music when she discovers her cousin Tyrell is responsible for a heinous high-profile murder. Directed by Jason Affolder and photographed by Director of Photography Jake Springfield, the film was made entirely with the Sony α7S in 4K using Atomos Shogun Recorders. At the film's premiere on October 16th at New Orleans Film Festival, it was projected on an IMAX sized screen!
Winning the award is an incredible accomplishment for the filmmakers and the α7S! A Quiet Storm was in competition with films that had bigger budgets and vastly more expensive camera packages, yet still took the prize.

Director of Photography Jake Springfield describes why the filmmakers made decision to use the Sony α7S, "We chose the α7S because we wanted to shoot in 4K and our the entire film had to be produced for under $100,000. Given that we had a small budget coupled with the fact that we had multiple night shoots, we needed a great low light camera. Nothing compares to the α7S in low light situations. The α7S allowed us to use available street light and then key and supplement the scenes with smaller lighting units.
Low-light performance wasn't the only reason they chose the α7S. "Also, the size of the camera allowed us a ton of flexibility when using with car mounts, sliders, Ronin gimbal, and handheld rigs," Springfield explains. "After testing other 4K options in a similar price range the α7S was head and shoulders above the rest. After seeing it projected at the film festival on the large screen (Entergy Giant Screen Theatre - formerly an Imax), I was even more impressed with the α7S' ability to capture cinematic projectable images."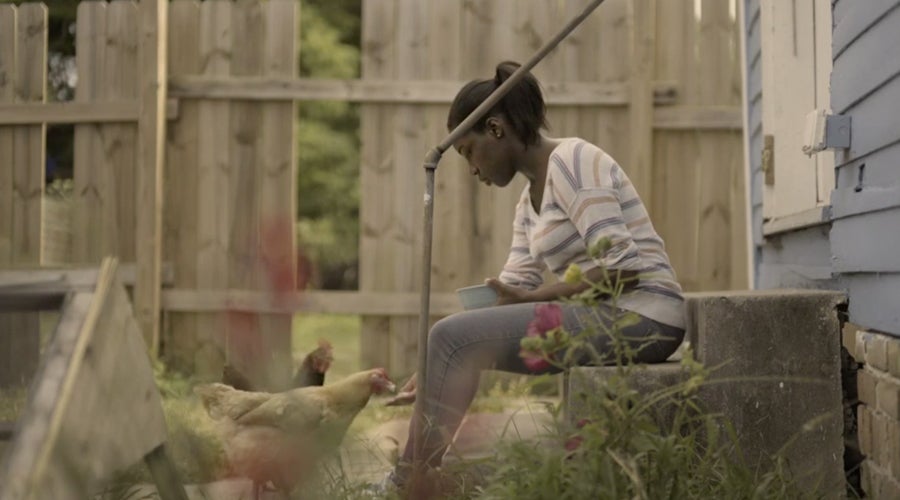 The Ninth Ward, for many synonymous with crime, decay and poverty after the disasters of Hurricane Katrina, was not chosen by accident. Director Jason Affolder writes, "New Orleans is a city that is simultaneously thriving and dying, making it the perfect setting for a film wherein daily life is balanced between the same extremes. Its decaying houses, verdant nature, ruptured streets, and humid light host characters that represent the spectrum of life in the often treacherous 9th Ward. From the struggling parents to the abandoned children to the police who must bear witness... all of these people are poignant to me, as I interact with them every day, whether it be on duty or on the street. They all know that in the tough neighborhoods of the Big Easy, everything can suddenly be at stake on any given day."