Throughout my photography career, I've always hunted for magical light. But I never saw the magic in photographing at high noon. Then I went to Italy.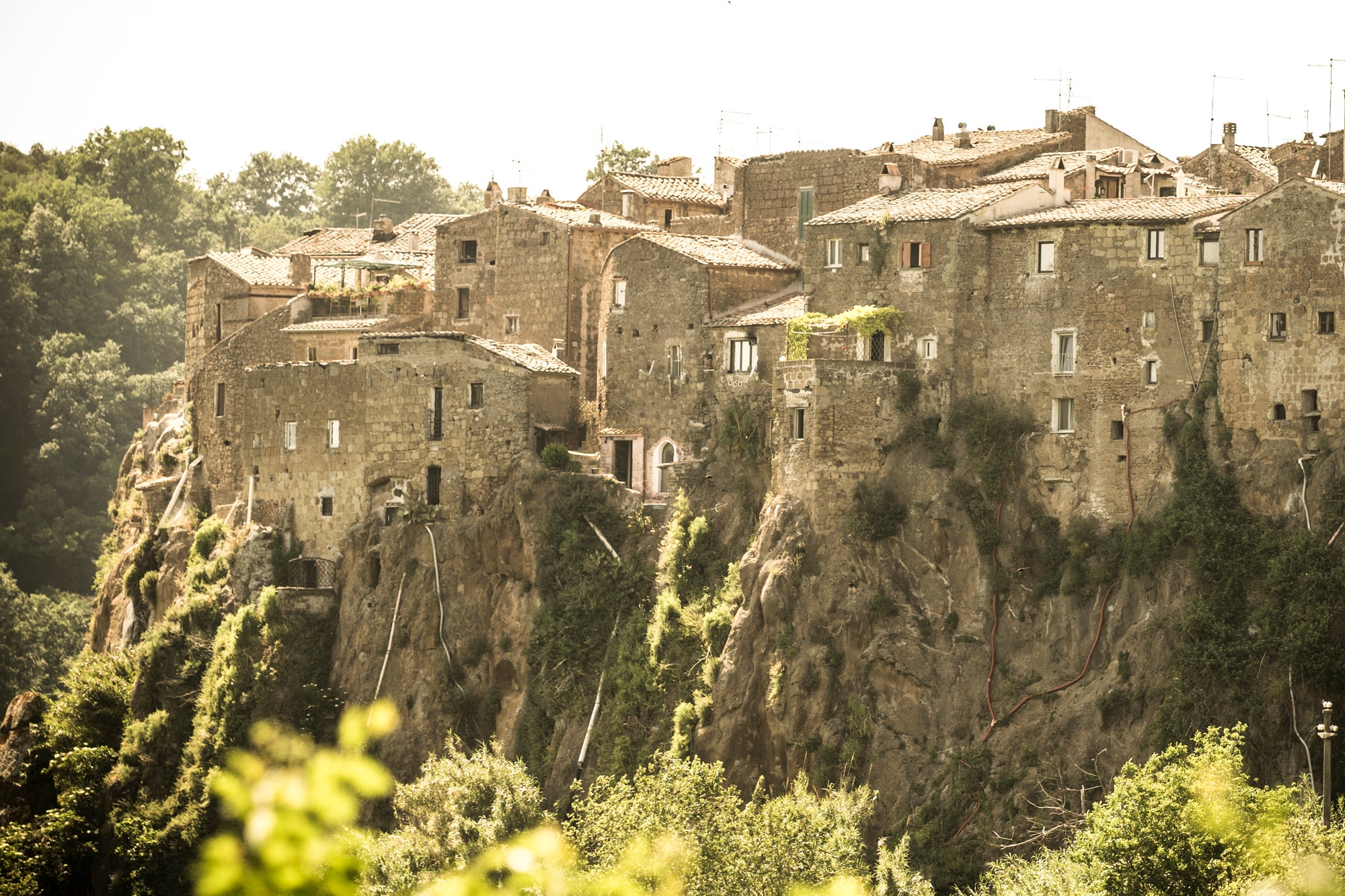 Calcata, Province of Viterbo, Italy. Sony α7, Sony 70-200mm f/2.8 G SSM II with adapter. 1/250-sec., f/4.5, ISO 50.
When traveling, my husband and I love to venture off the beaten path. We want to explore places that tourists aren't aware of, where the scene is quiet and inviting, and surprise and wonder are waiting to be discovered. The small, fairy-tale feel of medieval villages that sit on the hilltops of Italy's countryside, surrounded by mystic forests, full of villagers who live a hedonistic artistic life...these are settings and subjects that I could photograph for hours.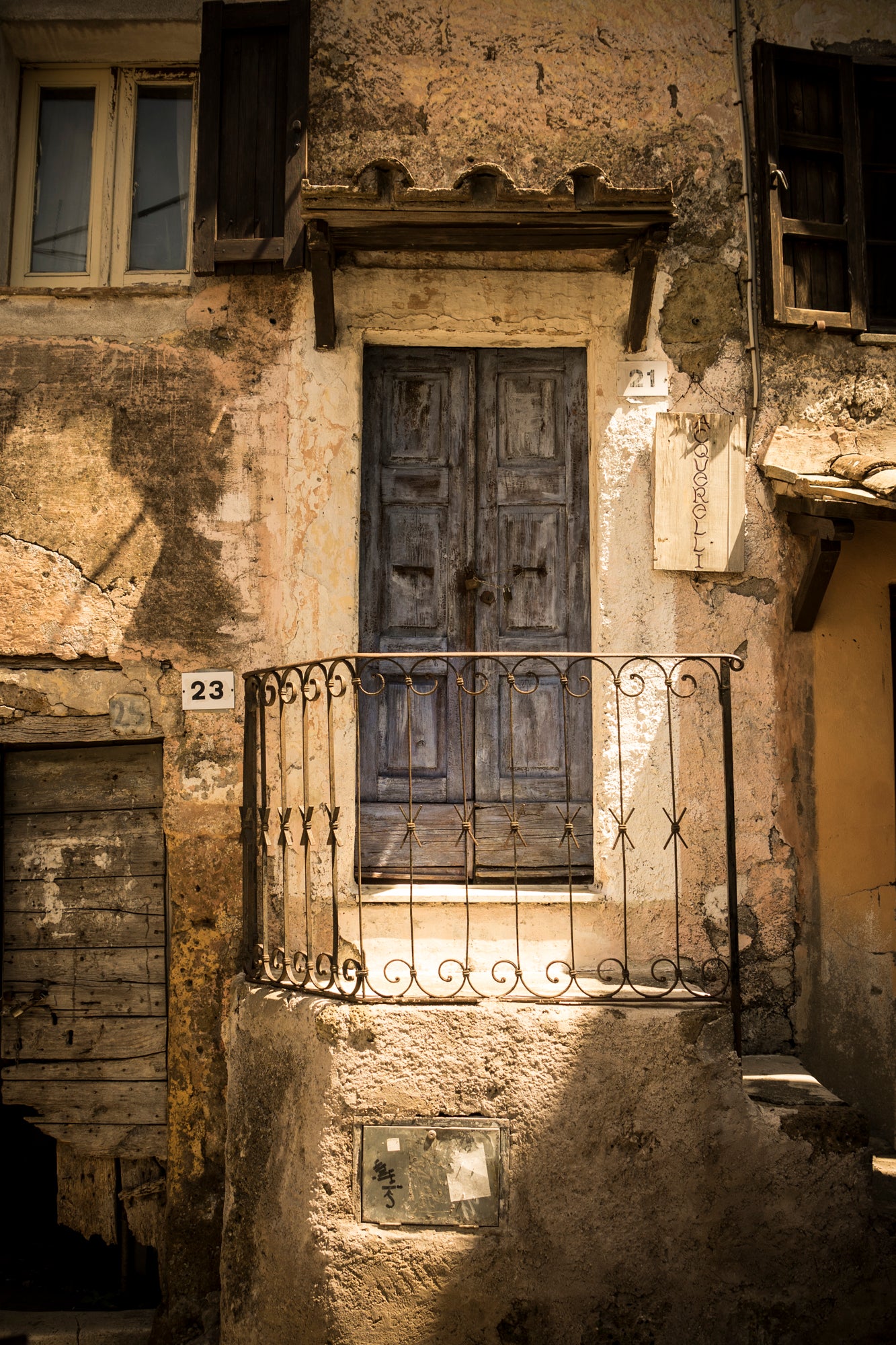 Calcata, Province of Viterbo, Italy. Sony α7, Sony 24-70mm f/2.8 ZA SSM II Vario-Sonnar T* with adapter. 1/400-sec., f/3.5, ISO 64.
We first explored one of these villages at the worst time of day, or so I thought. The sun was right over our head and photographing at high noon was going to be the only option. Yet, when we walked into the village, I realized high noon was the perfect time of day because of the high stone walls that lined the narrow alleyways. With the sun directly overhead, the light was able to reach into hidden corners and create the most breathtaking shadows.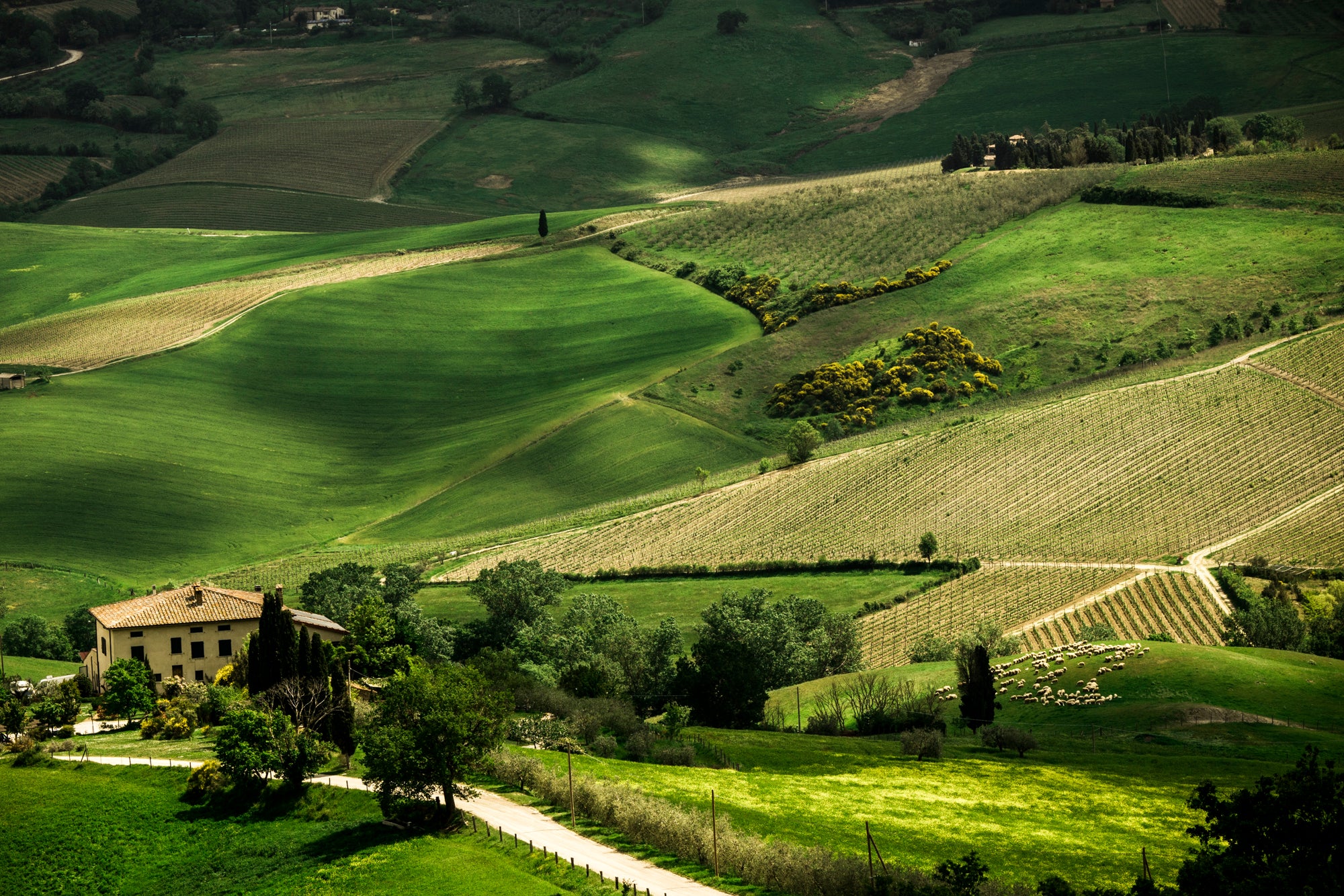 Pienza | Province of Siena, Italy. Sony α7R II, Sony 70-400mm f/4-5.6 G2 with adapter. 1/320-sec., f/8, ISO 100.
Travel photography often goes from good to great when shadows play a role. Creating depth in your travel photography is not just about light but learning to dance with shadows. Cloud shadows over the rolling hills of Tuscany turn green fields into endless shades of green. Shadows falling into an alleyway causes our eye to look closer, lean in to the show because we see the depth. Shadows cause our eyes to move across a still image, giving the image energy.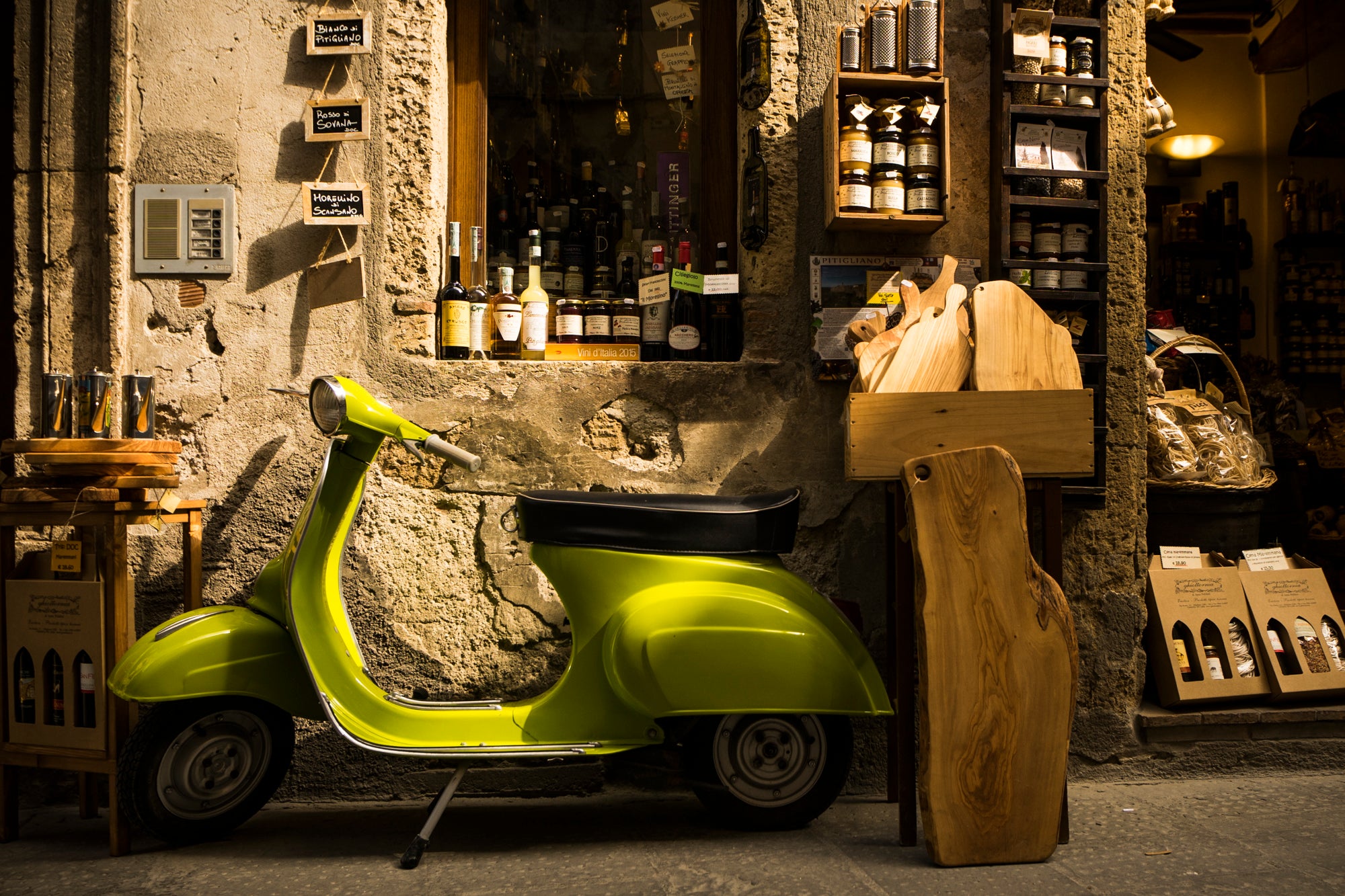 Pitigliano | Province of Grosseto, Italy. Sony α7, Sony 16-35mm f/2.8 ZA SSM II Vario-Sonnar T* with adapter. 1/250-sec., f/3.5, ISO 64.
In teaching our workshops over the years, we've seen that a lot of people confuse open shade with shadows. Open shade is different. It's like one, big, solid shadow that has no dimension or depth of light. If you wait until late afternoon or golden hour to photograph these fairy-tale medieval villages, you will be left with open shade because the sun has moved beyond the reach of the narrow alleyways. But if you plan your trip to photograph these villages during high noon, you'll be taking photos non-stop as every shadow draws you in more and more.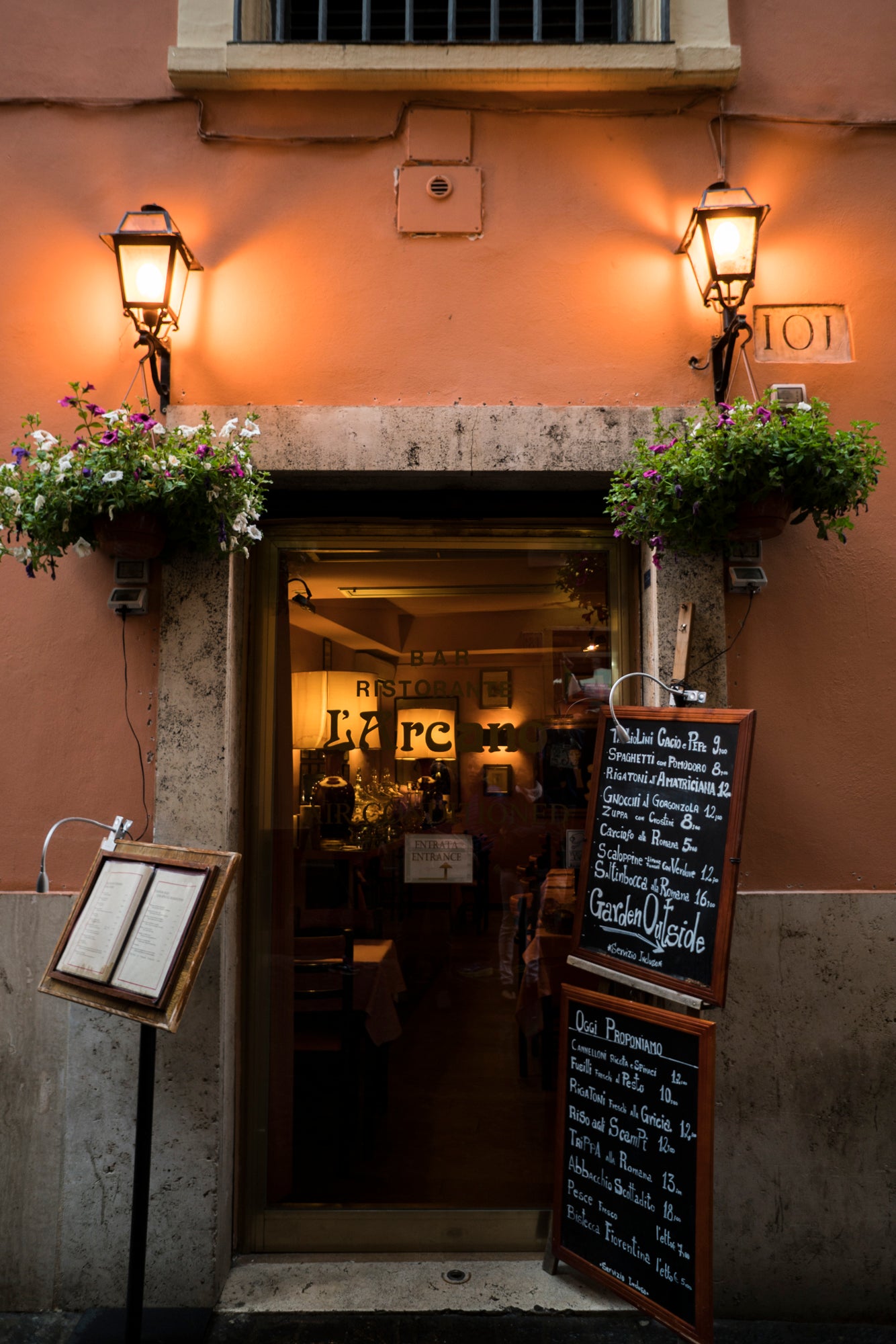 Alleyways of Central Rome, Italy. Sony α7R II, 16mm f/2.8. 1/100-sec., f/2.8, ISO 100.
Spot metering is essential for this kind of photography. I want the drama in my light and shadows versus the whole image having equal light. Your camera body's Dynamic Range is also key. That's why I love shooting with the α7R or α7R II camera models because their dynamic range retains details in the shadows as well as the highlights.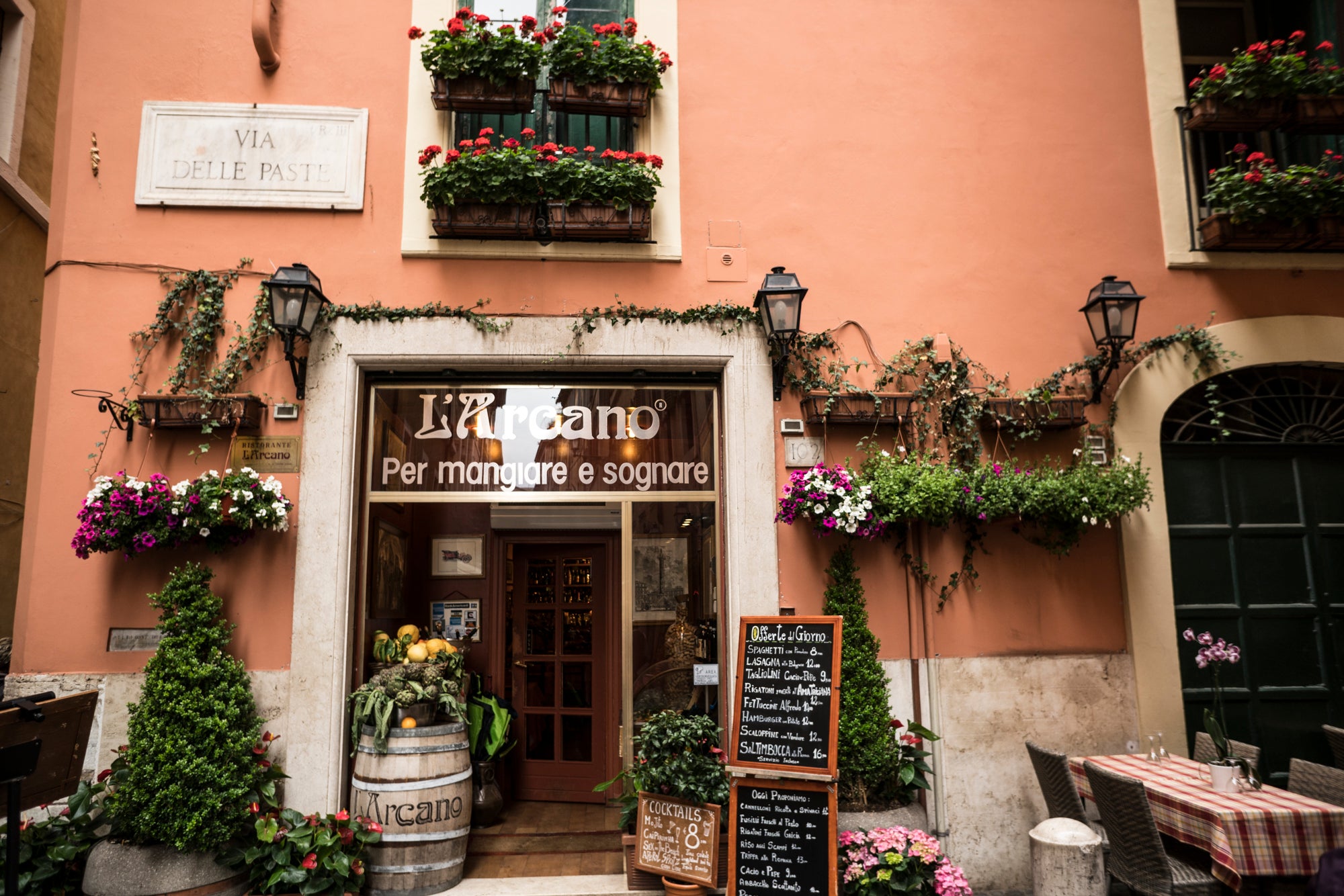 Alleyways of Central Rome, Italy. Sony α7R II, 16mm f/2.8. 1/100-sec., f/3.5, ISO 100.
My favorite travel lens, especially for shooting doorways and alleyways in Europe, is hands-down the 16mm pancake lens. In a narrow alleyway there isn't much room to back up for a shot. And I often want all the beautiful details around the doorway, so I need to be able to shoot as wide as possible. That's what the 16mm lens gives me.
The next time someone says there's nothing worth photographing at high noon, you can smile to yourself and think of Italy's villages or the winding, narrow alleyways of Rome, and the magic that is waiting there for you to capture.
Join Me Ra Koh on her Portrait of Italy: Photography Workshop and Culinary Tour, and follow her on Instagram @merakoh.dreamtravel.