Throughout his career Bob Krist has valued small cameras and lenses that don't compromise image quality. The long-time National Geographic photographer and filmmaker often extolls the virtues of the Sony RX100 IV for its impressive still photography and video capabilities. For a one-man-band like Bob, and really for any traveling photographer, having a single camera that can move seamlessly between still and video capture is a huge benefit.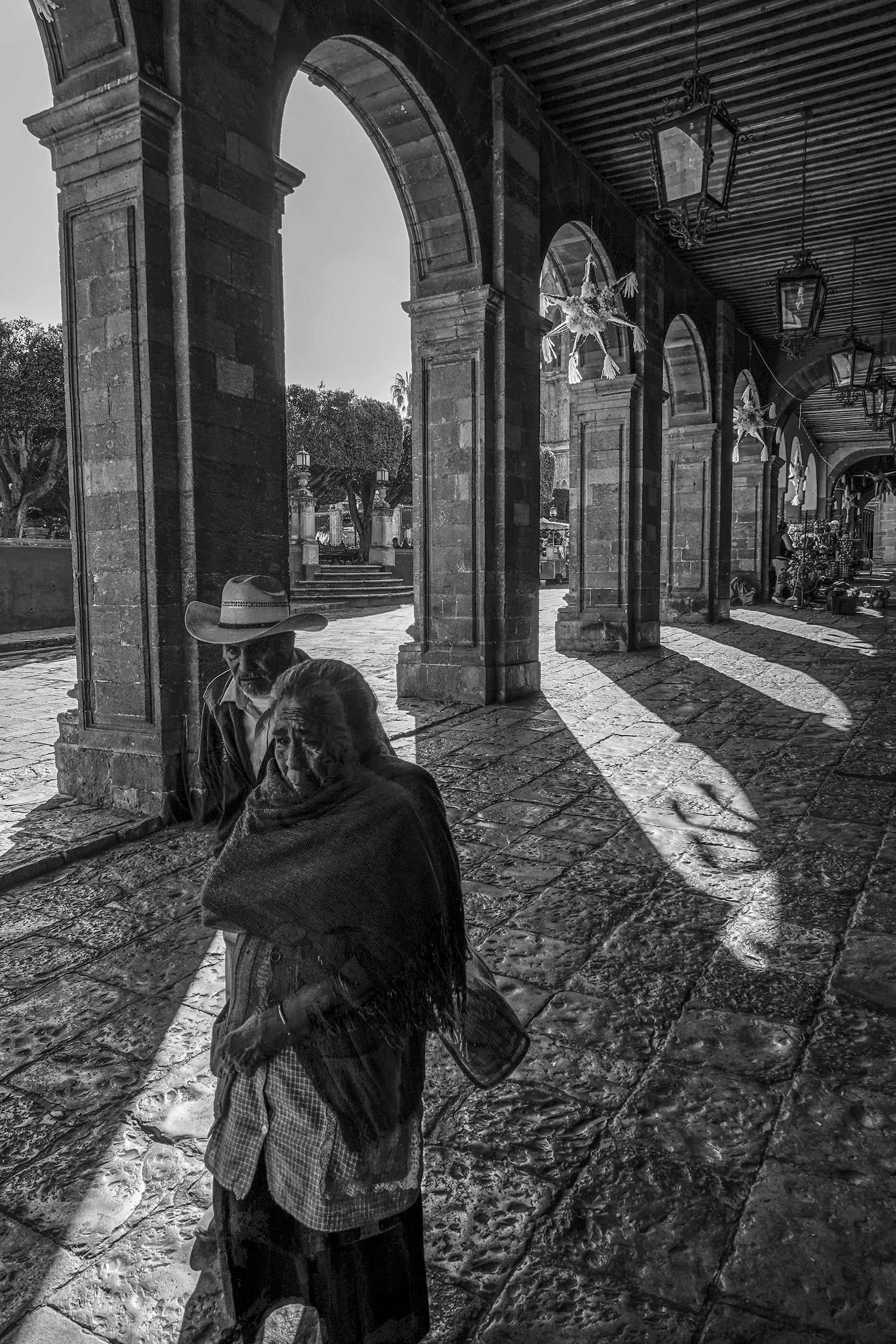 Shooting in San Miguel de Allende, Mexico, Bob came across this scene. Decades of experience have sharpened his photography reflexes which was critical for this tricky environment. In this kind of high contrast scene it can be challenging to retain detail in the outside highlights and the faces that are in deep shadow. Bob explains how he did it:
"I love wandering around the streets of San Miguel de Allende in Mexico in the early morning and late afternoon. Here, I used the Rich tone Mono mode on the RX100 IV to tame the extreme contrast of the areas of light and shadow. It takes three shots at different exposures in rapid succession and blends the exposure to get enormous dynamic range. It's a little tricky using it on moving subjects (you can get some ghosting between exposures) but in this case, it worked fine."
You can find the Rich-tone Mono mode in the menus under Camera>Picture Effect.