Since real travel isn't an option for most right now, let's all instead virtually travel to Costa Rica, where photographer Mark Smith has photographed a number of colorful birds, including the resplendent quetzal, for his latest video. Using his Sony α7R IV and Sony α9, he captured a large variety of photos with different feathered friends as the subjects in Costa Rica's Cloud Forest. See some of his shots below and read his commentary on capturing their beauty in camera. Watch the full video to see them all.
Photographer Mark Smith shares the colorful photos he captured of birds in Costa Rica using his Sony α7R IV and Sony α9.
"This is the flame-throated warbler, and what an absolute beauty it is. Just like every other warbler out there, getting a good clean shot of this bird is tough. These little birds bounce all over the place, and this one was busy bouncing in and out of the shade, looking for tasty insects to eat. But if you have a little bit of patience, and a little bit of luck on your side, you might catch a lucky shot like this where this little show off shows us exactly how it gets its name. What an absolute stunner. And yes this shot was taken at 12800 ISO. That's the beauty of the α9 and Topaz DeNoise AI. I've talked about Topaz Denoise AI in the past. It's a fantastic tool that will eliminate any sort of high ISO anxiety that you might have."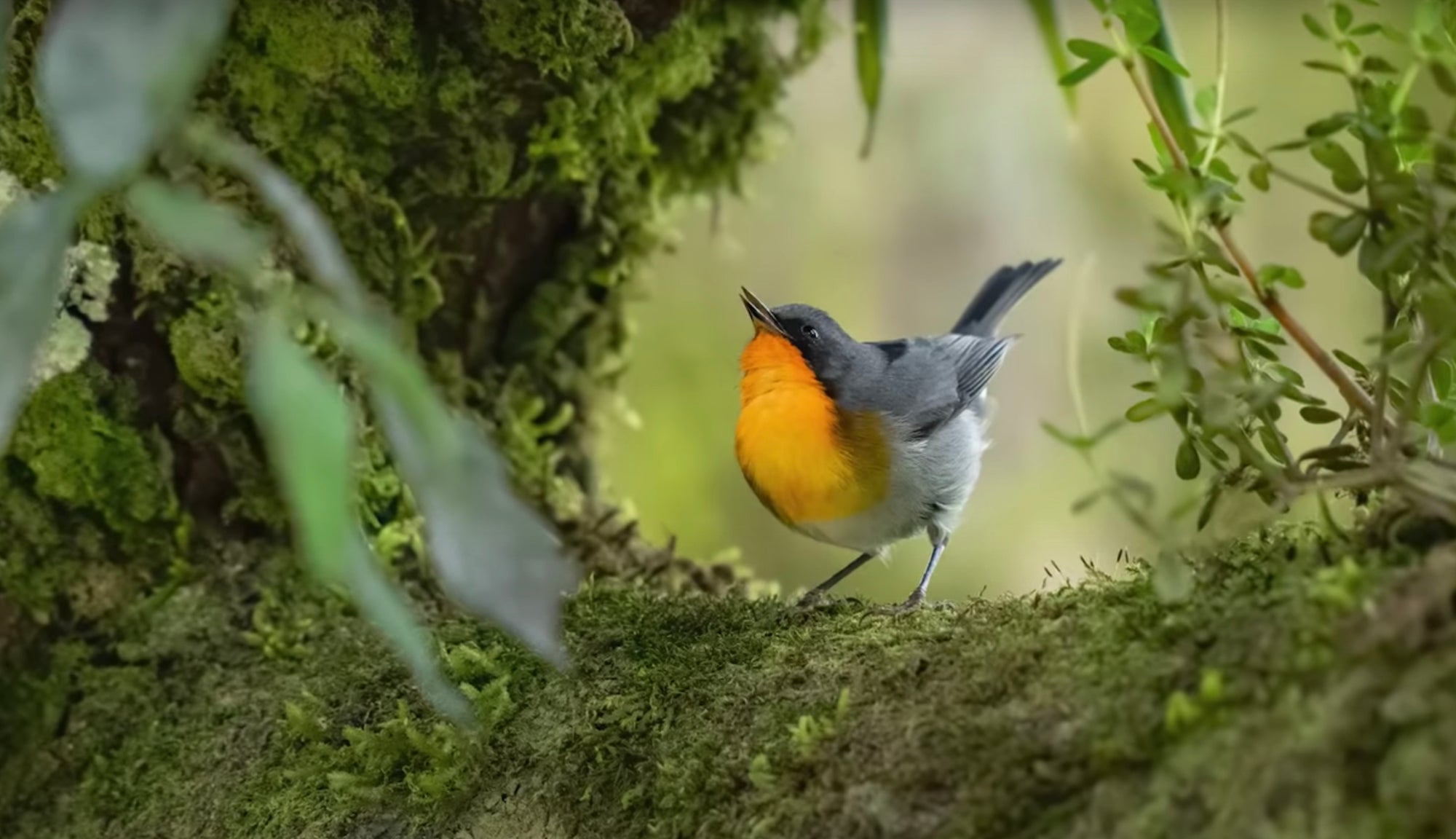 Sony α9. Sony 400mm f/2.8 GM + 1.4X tele. 1/1600-sec., f/4, ISO 12800
Smith also saw several hummingbirds to photograph, and first photographed one using his Sony α9 at f/2.8. This wasn't giving him enough depth of field because he was too close to the birds, so he switched over to his Sony α7R IV to try to capture more detail.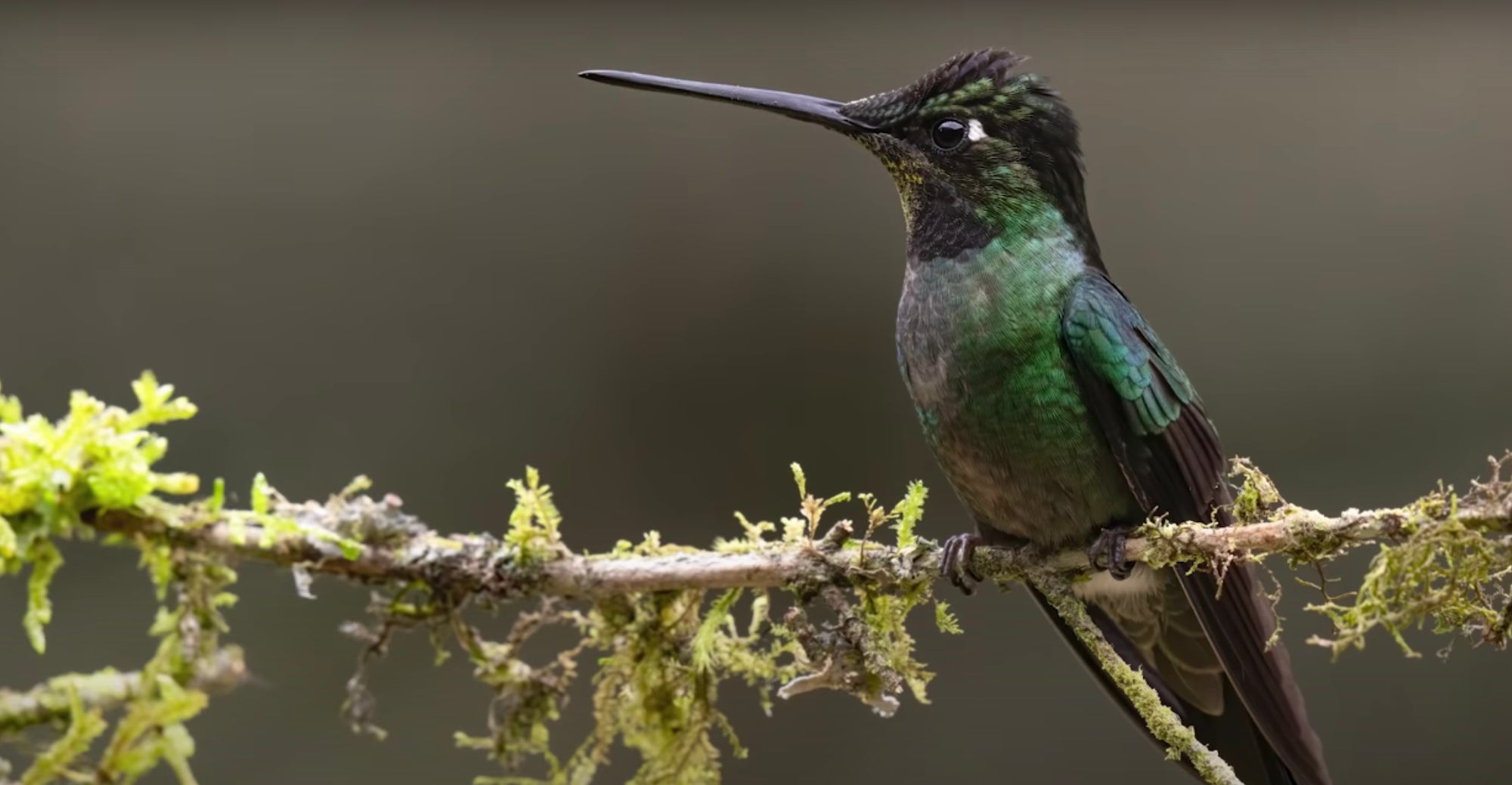 Sony α7R IV. Sony 400mm f/2.8 GM + 1.4X tele. 1/500-sec., f/7.1, ISO 1600
"That's the perfect pose because the entire bird's head is parallel to the camera's sensor. Let's zoom in a bit and check out that detail."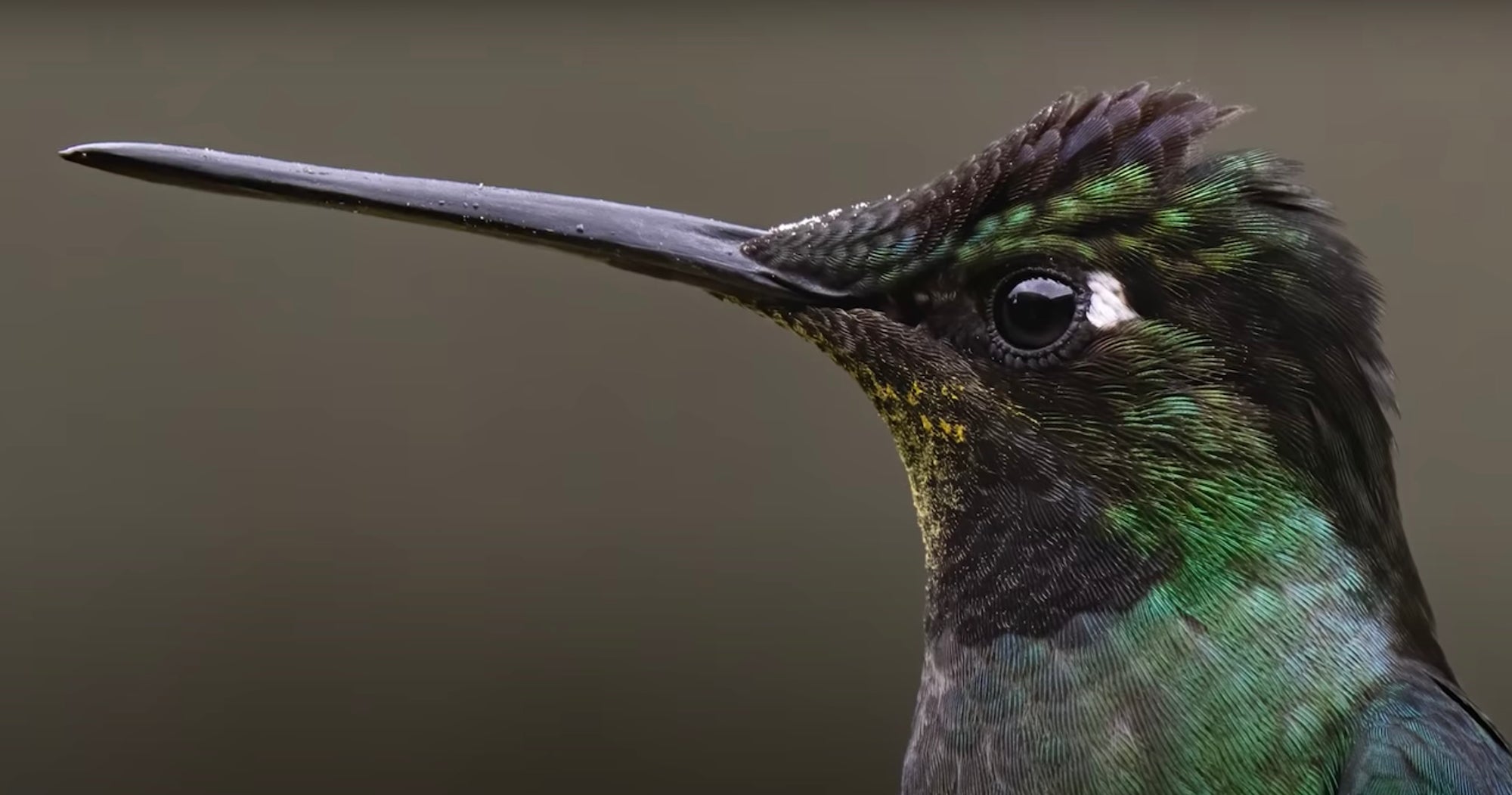 Sony α7R IV. Sony 400mm f/2.8 GM + 1.4X tele. 1/500-sec., f/7.1, ISO 1600
"This is one of the many reasons I love photography. I would never be able to see these fine details with my naked eye. Look at all those intricate feathers, and that light dusting of golden pollen on the bird's throat. That's just incredible."
With more than enough colorful birds to photograph, Smith was really in Costa Rica looking for a specific one – the resplendent quetzal. He calls them beautiful living works of art, and was lucky enough to be graced with their presence long enough to score some gorgeous shots.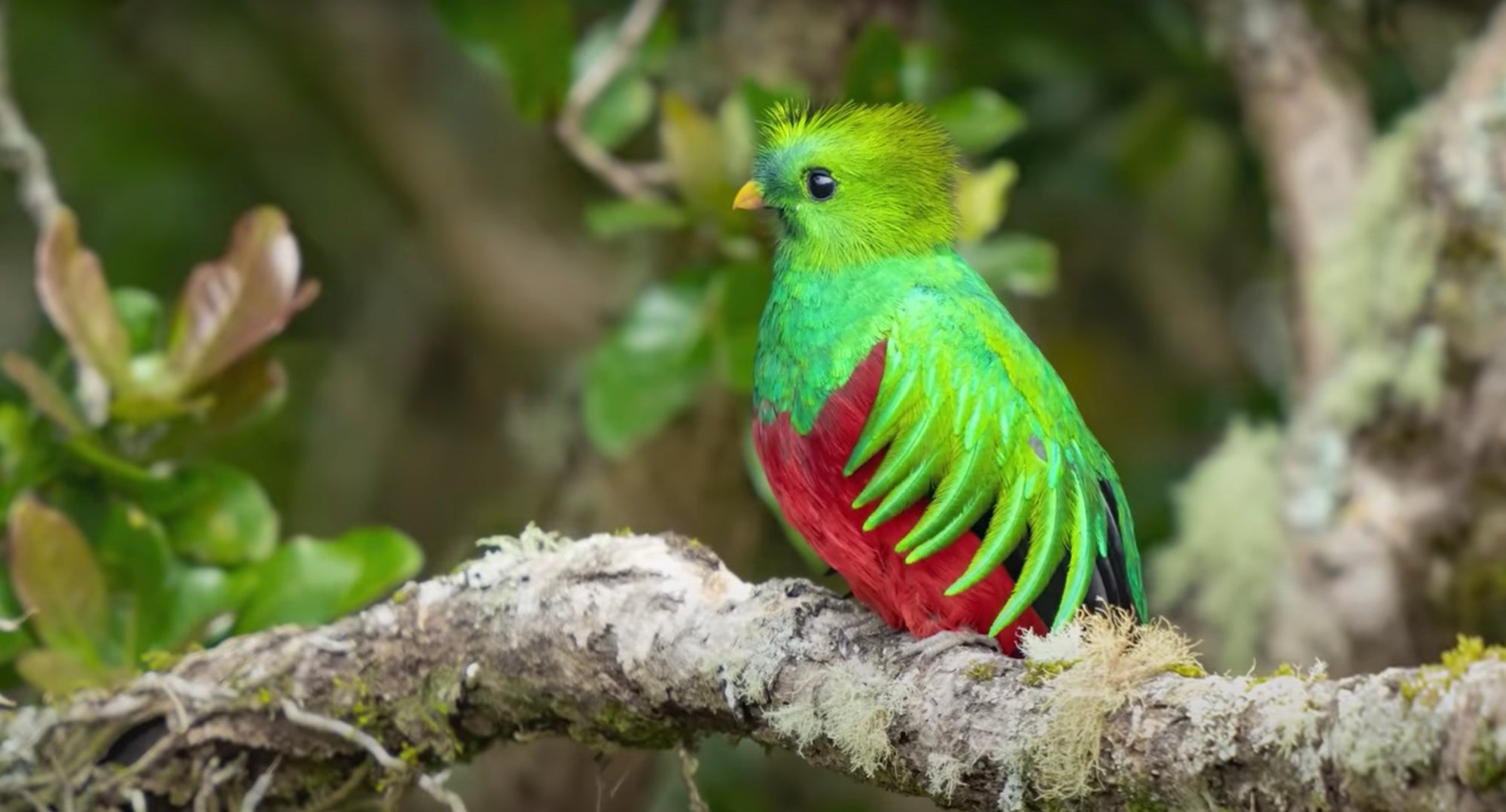 Sony α7R IV. Sony 400mm f/2.8 GM + 1.4X tele. 1/1000-sec., f/4, ISO 1250
"It was hard to mentally focus when faced with such overwhelming natural beauty. I even found myself pulling my face away from the camera, just to sit and watch this bird with my own eyes. But then I remembered that I had to grab a few more shots of this beauty before it silently disappeared back into those gorgeous lush green hills overflowing with life. The Costa Rica Cloud Forest is definitely an experience I will never forget, and I can't wait to go back."
These are only a few of the colorful birds Smith photographed while in Costa Rica. Watch the full video to see them all: