Craig Parry's photography is known to offer a unique insight into the world around us. Primarily focusing upon marine and landscape imagery, subjects are presented in their natural environment in a manner which seeks to connect audiences with the environment. Portraying the obvious as abstract, Craig's images are engaging and beautiful at the same time. In addition to being an accomplished pro, Craig is a Sony Imaging Ambassador in his home county of Australia. His work regularly has him traveling to all corners of the globe in pursuit of new adventures and unique encounters. We caught up with him to learn more about the gear he packs to create his stunning aerial, landscape and underwater work.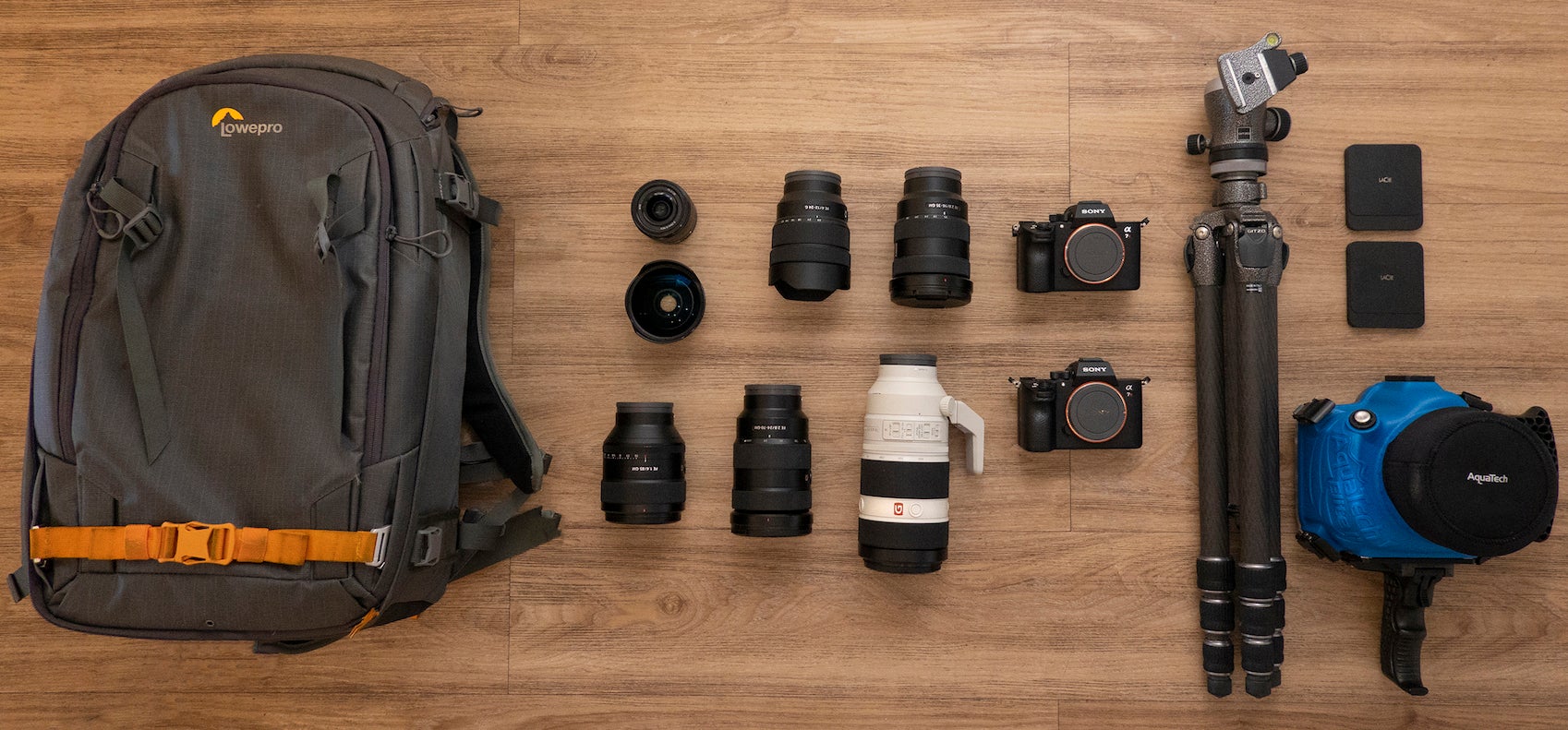 Cameras
(2) Sony α7R III: When Sony released this camera in late 2017 I knew it was going to be my workhorse. I need megapixels and with 42 of them I can capture all the detail I need for my large prints. The camera's dynamic range and speed won me over straight away and changed the way I capture wildlife and landscapes. Even shooting uncompressed files at 90mb's, I don't miss shots because the of the camera's fast transfer read and write speeds (I use Sony SDXC UHS-II memory cards to take advantage of my α7R III's transfer speeds).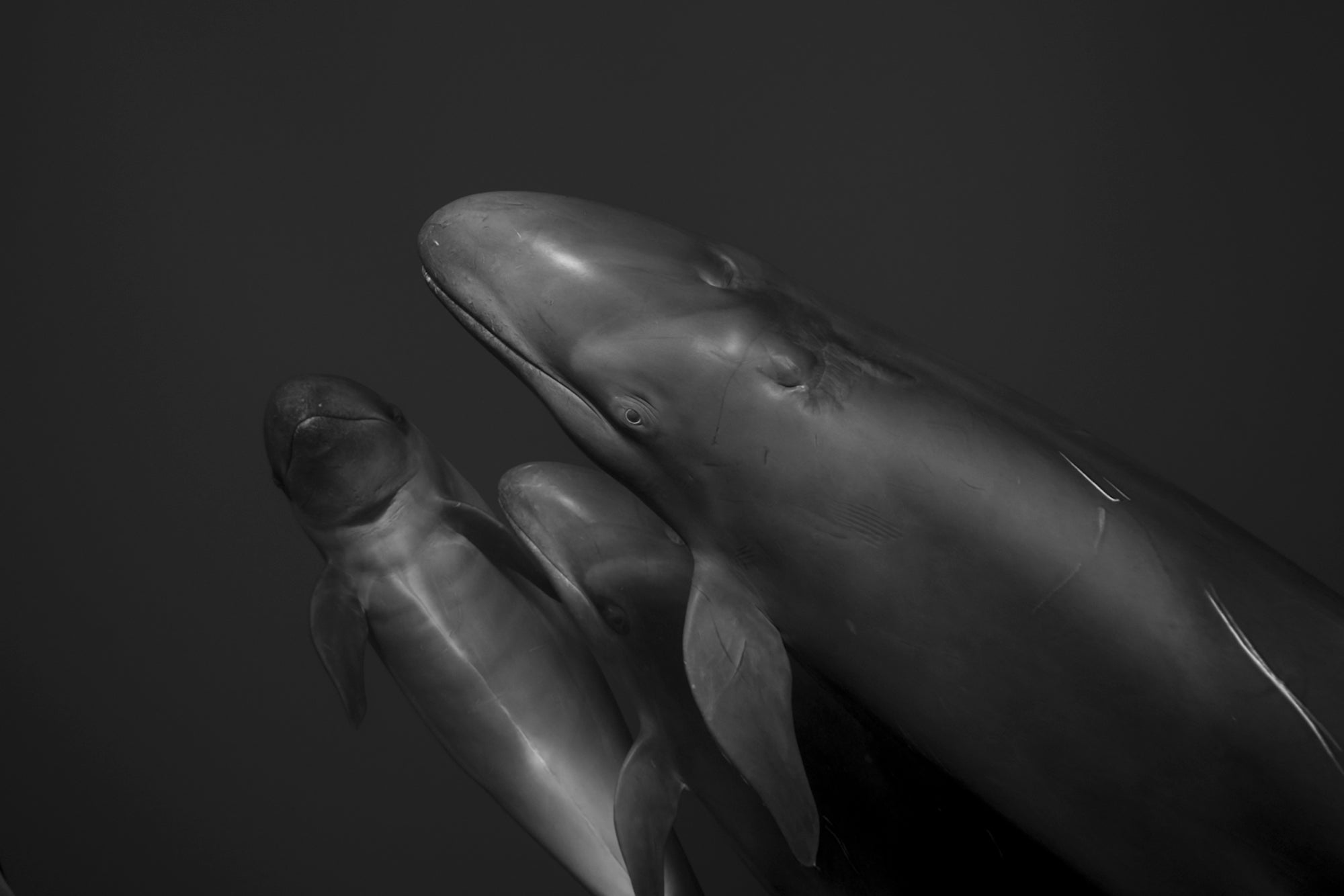 α7R III. 24-70mm f/2.8 G Master. 1/640-sec f/6.3 ISO 640. Last year I went on assignment to a remote underwater oasis off the coast of Mexico and captured this engaging image of a curious pod of False Killer whales. Using Sony's 24-70mm GM underwater is exciting because of its incredible sharpness and its ability to zoom in tight to get those finer details.
Lenses
Sony 24-70mm f/2.8 G Master: Sharp at all focal lengths, the 24-70mm is my most used lens, mostly above water. If there was one lens I would recommend for all styles of photography this would be it.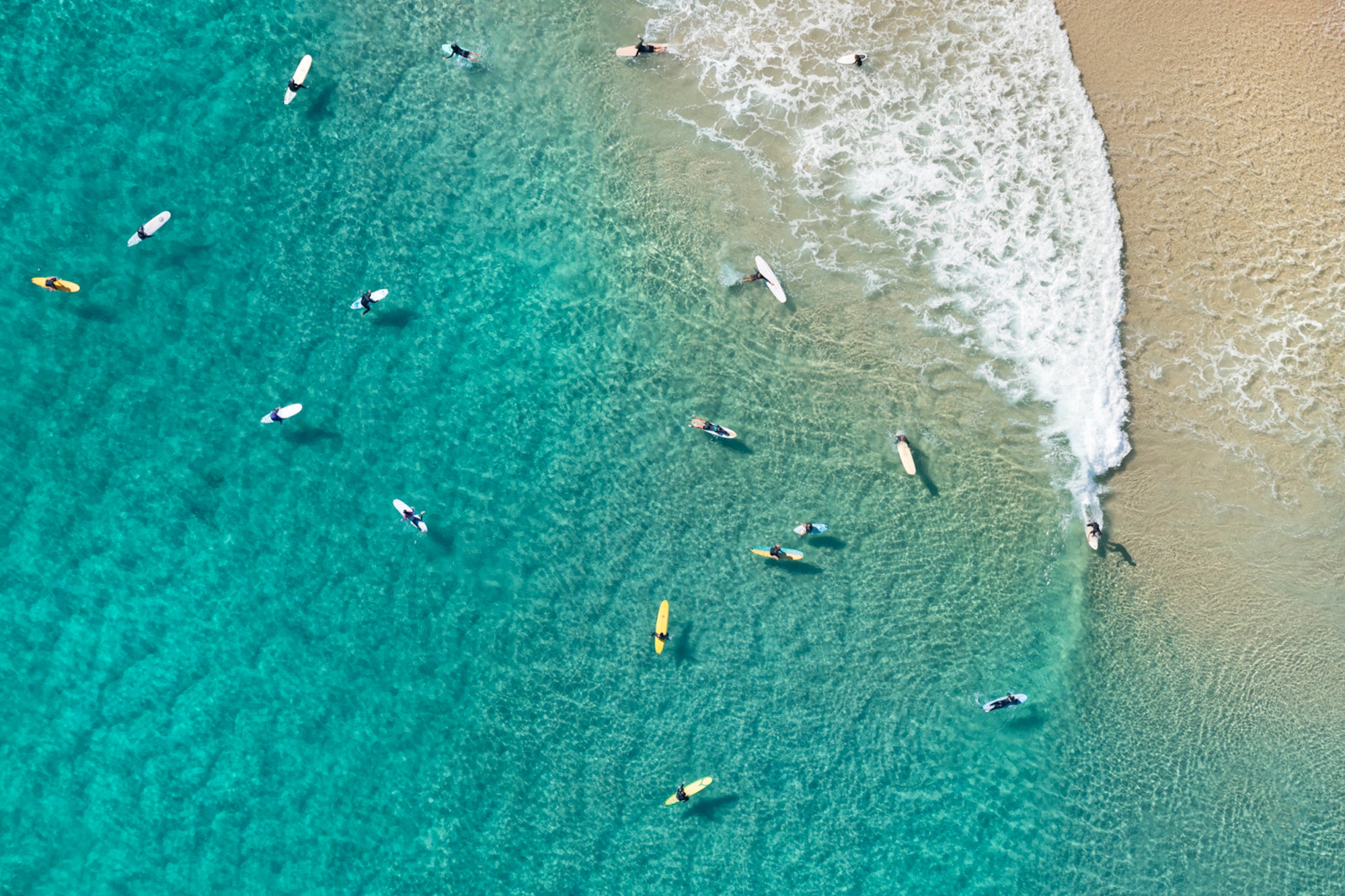 α7R III. 24mm-70mm f/2.8 G Master. 1/1000-sec f/4 ISO 200. One of my most used lenses for drone photography is the 24-70mm f/2.8 G Master. My heavy lift drone lifts the α7R III and 24-70mm with ease and this setup guarantees awesome results each time.
Sony 16-35mm f/2.8: On land or underwater, the 16-35mm f/2.8 is reliable and gives me beautiful results each time. Having the ability to get images at 16mm with sharp edges gives me confidence on demanding commercial shoots when high quality is always expected.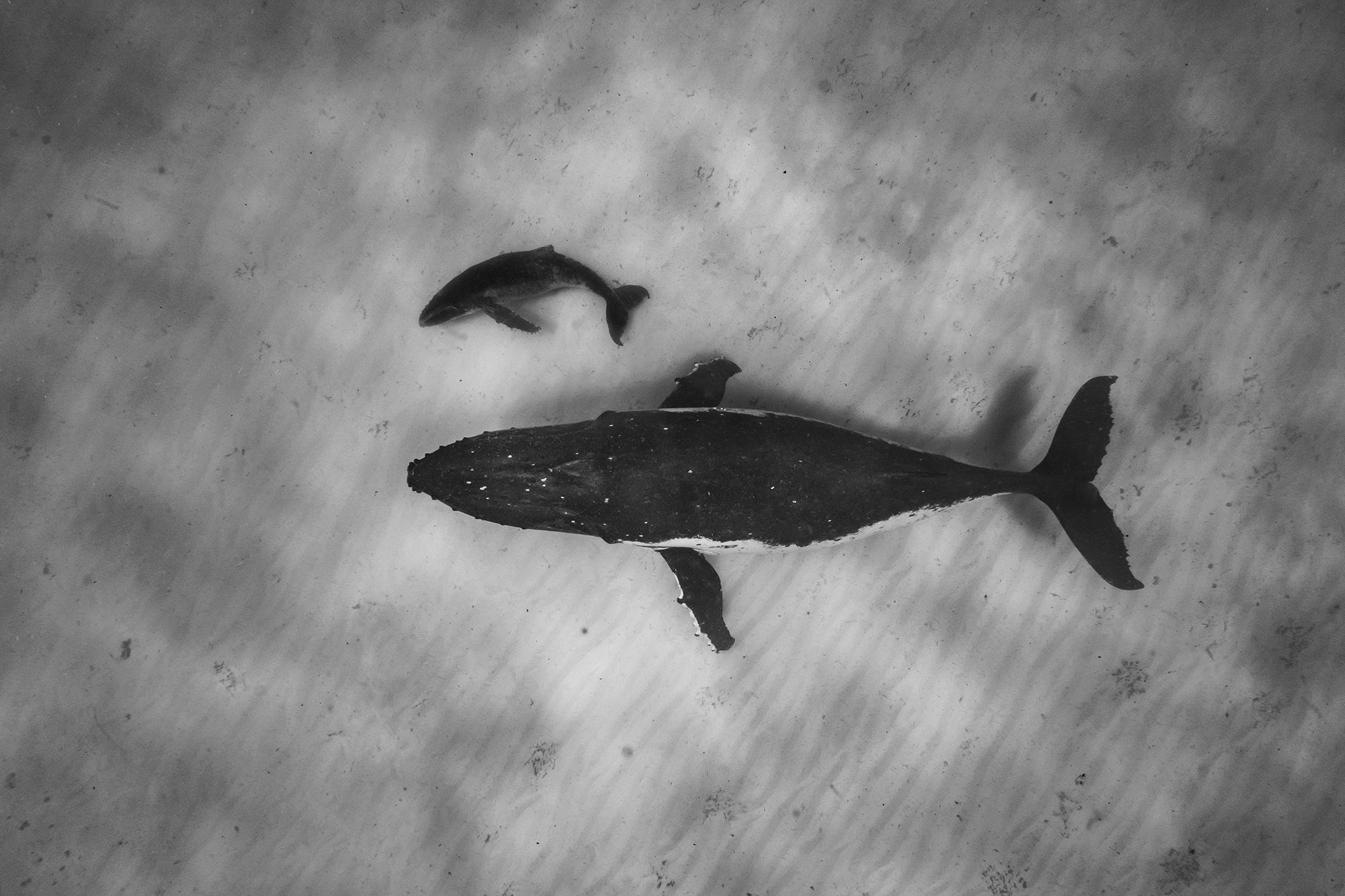 α7R III. 16-35mm f/2.8 G Master. 1/800-sec., f/6.3, ISO 640. A baby Humpback and its mother rest on the sandy floor of the Pacific Ocean in Vava'u Tonga. Having the flexibility to zoom out wide or get that beautiful portrait with the 16-35mm f/2.8 is why I choose this lens for most of my underwater photography.
Sony 85mm f/1.4 G Master: This lens has stunning bokeh and mindblowing sharpness. Even completely wide open, this lens is still pin sharp. I occasionally use it for detailed landscape and water images, but it also excels in the studio.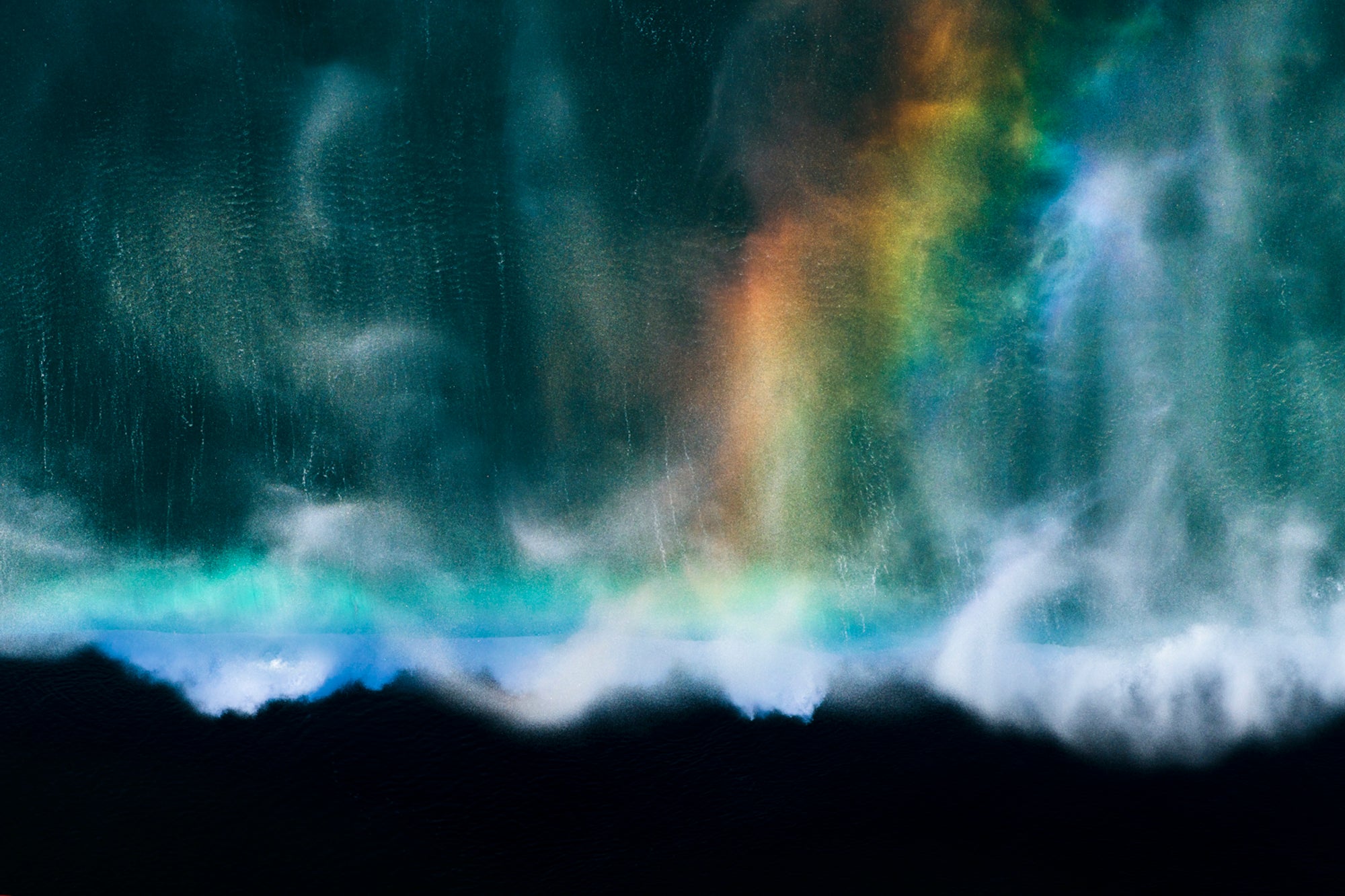 Sony α7R III. 85mm f/1.4 G Master. 1/3000-sec f/6.3 ISO 640. Hanging out of the helicopter always has surprises and this image "Fleeting" was truly one of those. Using the ultra sharp 85mm GM at sunrise created this spectacular abstract piece of a large wave breaking along the east coast of Australia.
Sony 12-24mm f/4 G: The 12-24mm G is a great lens for my landscape, aerial and underwater. I often create images underwater that require very wide angles and this lens delivers sharp and great color images with very little distortion.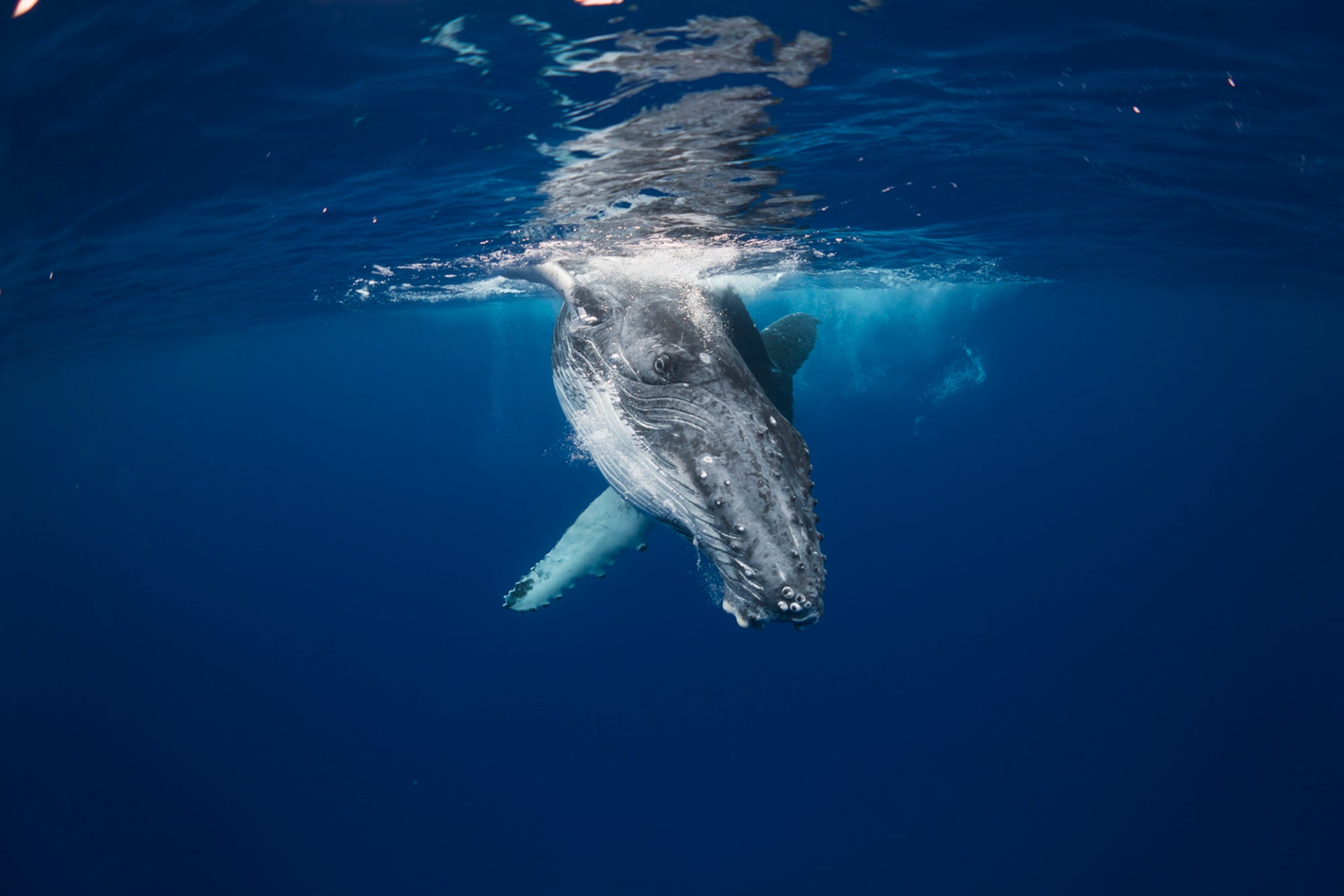 Sony α7R III. 12-24mm f/4 G. 1/640-sec. f/6.3 ISO 400. The 12-24mm gives me the ability to get super wide images underwater for landscape scenes, or to fit large animals in one frame. The zoom to 24mm allows me to capture intimate portraits and that's why I use this setup 50% of the time I dive.
Sony 28mm f/2 + Fisheye converter: I have owned this setup ever since I started using the Sony Alpha cameras and it has never let me down. The fisheye lens is one of the most important lenses in the underwater photographer's camera bag. Even though this fisheye is an adaptor, it delivers results as good as any other prime fisheye I have used.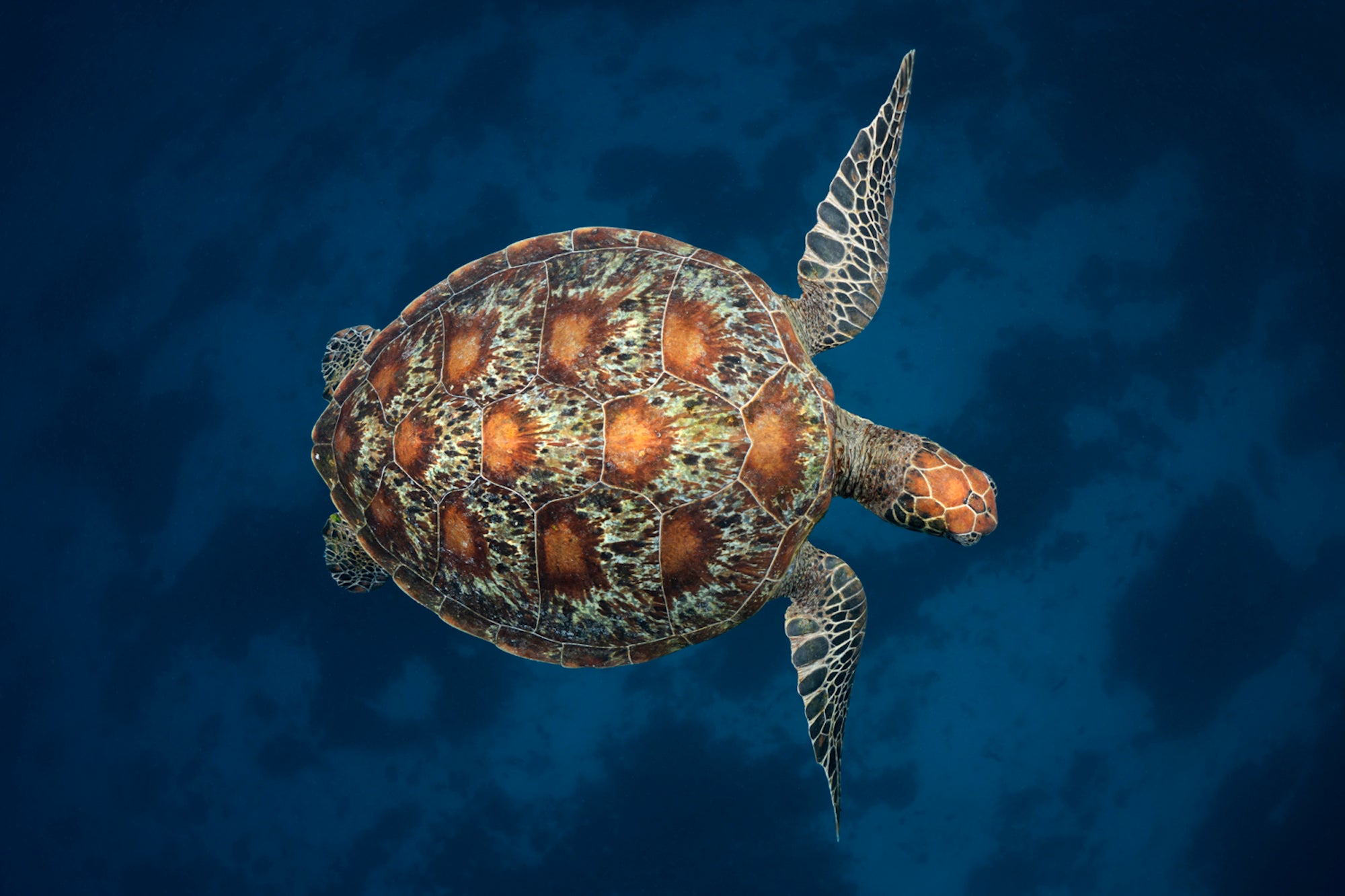 α7R III. 28mm f/2 + Fisheye Converter. 1/800-sec f/8 ISO 400. The combination of crystal clear water and direct sunlight allowed me to capture this vibrant turtle on the Great Barrier Reef in Australia. Utilizing the high resolution of the α7R III I made this image comes to life as a big print in my gallery. I am always surprised at how sharp and fast the 28mm + fisheye converter combination can be. This is my go-to set up for most underwater scenarios.
Sony 100-400mm f/4.5-5.6 G Master: A telephoto lens that is compact and powerful, as a nature photographer I need a lens that gets me closer to the action and that fits comfortably in my camera bag. The 100-400 is sharp and fast exactly what any sports and nature professional photographer needs.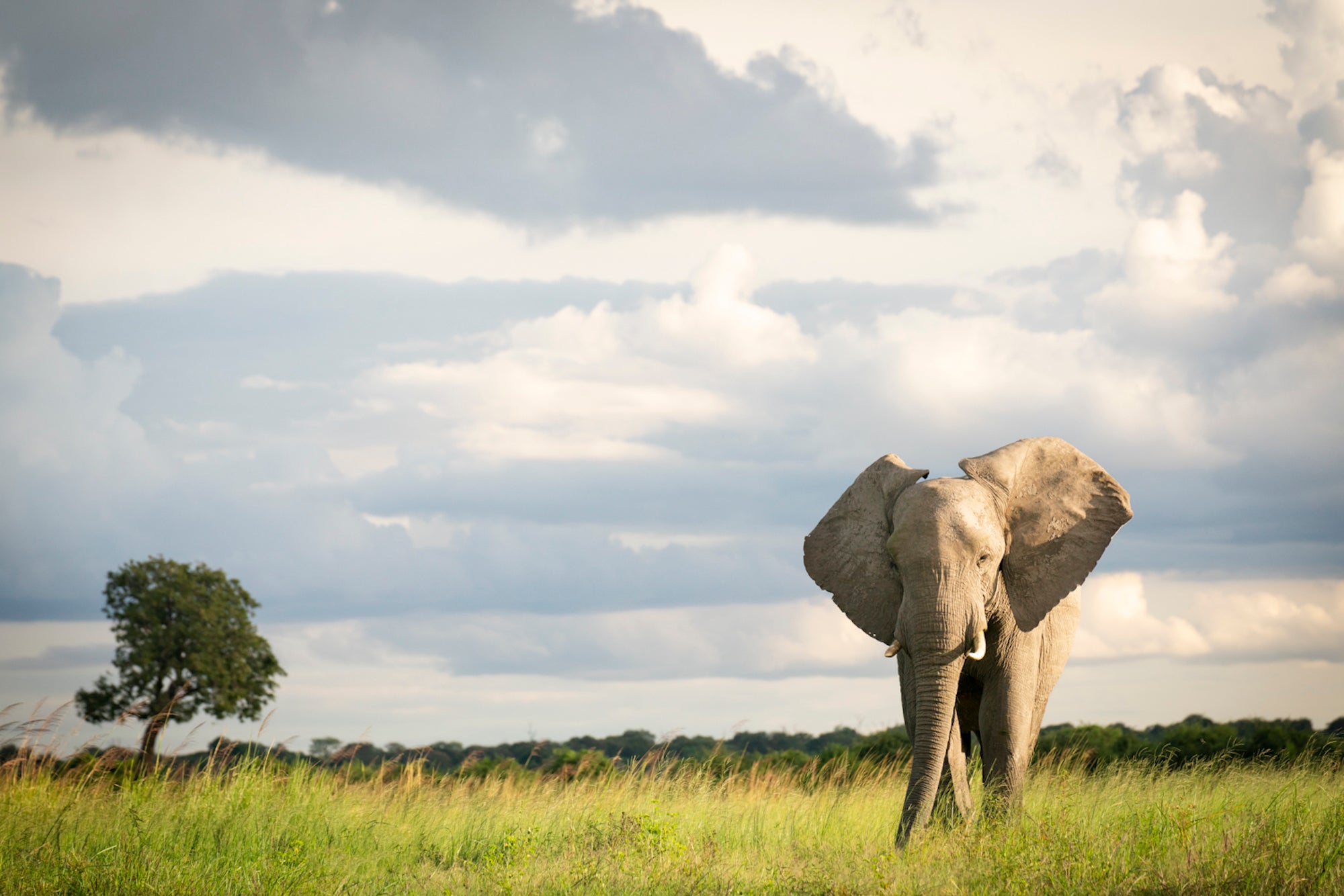 α7R III. 100-400mm f/4.5-5.6 G Master. 1/2000-sec f/5.6 ISO 640. Each year I travel to the beautiful country of Botswana in Africa to photograph its diverse animal population. I love the versatility of the 100-400mm GM, it's incredibly sharp at all focal lengths and nails focus each time with the α7R III.
Accessories
Aquatech Elite Series III Waterhousing: This compact underwater housing from Aquatech allows a range of Sony Alpha cameras and lenses to be used without changing the housing itself. Aquatech offers zoom rings for most of the Sony range. I don't leave home without it!
Gitzo Tripod: Demanding conditions I encounter throughout the world requires me to travel with a tripod that is tough, light and reliable. I have found the Gitzo tripod range are the best for my work and I have used most of them.
Portable SSD Drives: Finally portable SSD's are now affordable. It's the fastest and safest way to manage/store your files, with such large RAW files from the Sony α7R III the read and write speeds are mind-blowing and save me so much time.
Lowepro Whistler II: This bag keeps my gear dry and padded, with enough space to hold all my lenses and two camera bodies.
See more of Craig's work on Instagram @craigparryphotography and at craigperryphotography.com.