Hello Sony Alpha Universe, my name is Michael J. Vega @michaeljvega and I'm a professional photographer born and raised in Miami, Florida. For most of my life, all I dreamed of was being able to photograph the world. I love to travel and see the world through my viewfinder. My focus is on landscape and cityscape photography and living and working in Miami has afforded me plenty of beautiful city and tropical views. I also offer portrait photography to my clients whether in street style, editorial, or family.
With a single wide zoom and three primes, Miami pro Michael J. Vega built a Sony Alpha kit that can do everything from video to editorial to vlogs & timelapse.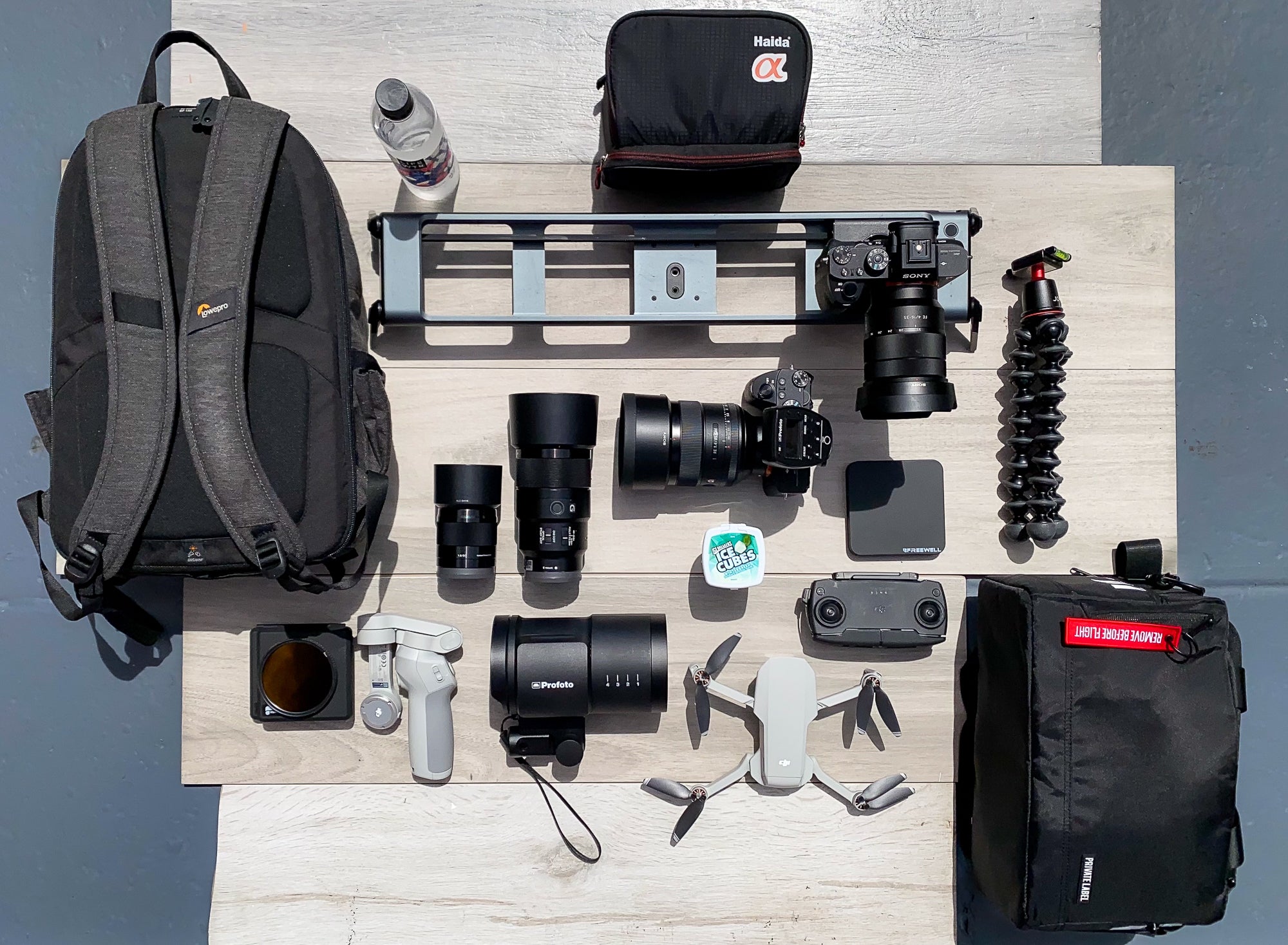 Cameras
Sony α7R III: This is my go-to camera for landscapes as it fits my overall style. I also use this one for my portrait work. The α7R III's high dynamic range with its full frame sensor along with its ability to shoot at 42.5 megapixels makes this camera ideal for large acrylic prints which is my preferred medium. When shooting in RAW with the α7R III the large format of the image allows me to be able in post-production to crop in tighter without losing the finer details of the image.
Sony α7S II: This was my first Sony camera and initially I purchased it to shoot video and B-roll. This camera, at the time I purchased it, was the premiere low light camera. The α7S II with its high ISO range and its 4K capability makes beautiful videos. Time lapses on this camera are seamless on those early dawns when you're just catching the sunlight or at blue hour when the light is waning. It has a lower megapixel count than the α7R III and the lower file size allows me to upload images more efficiently when I am in a time crunch.
Lenses
Sony 16-35mm f/4: This was the first lens I purchased along with my α7S II. This lens with its built in OSS and its wide angle 16mm ability made an ideal combination to shoot vlogs. The versatility of this lens with its 16mm-35mm is wide enough to take shots that required a large background but when shifted to 35mm it's intimate enough to get the details of anyone in the foreground of the image. The other benefit of this lens when shooting long exposure is if I wanted to, on a bright day especially in Miami, throw on a ND filter it would allow me to raise the aperture to f/22 while other lenses only go typically up to f/16.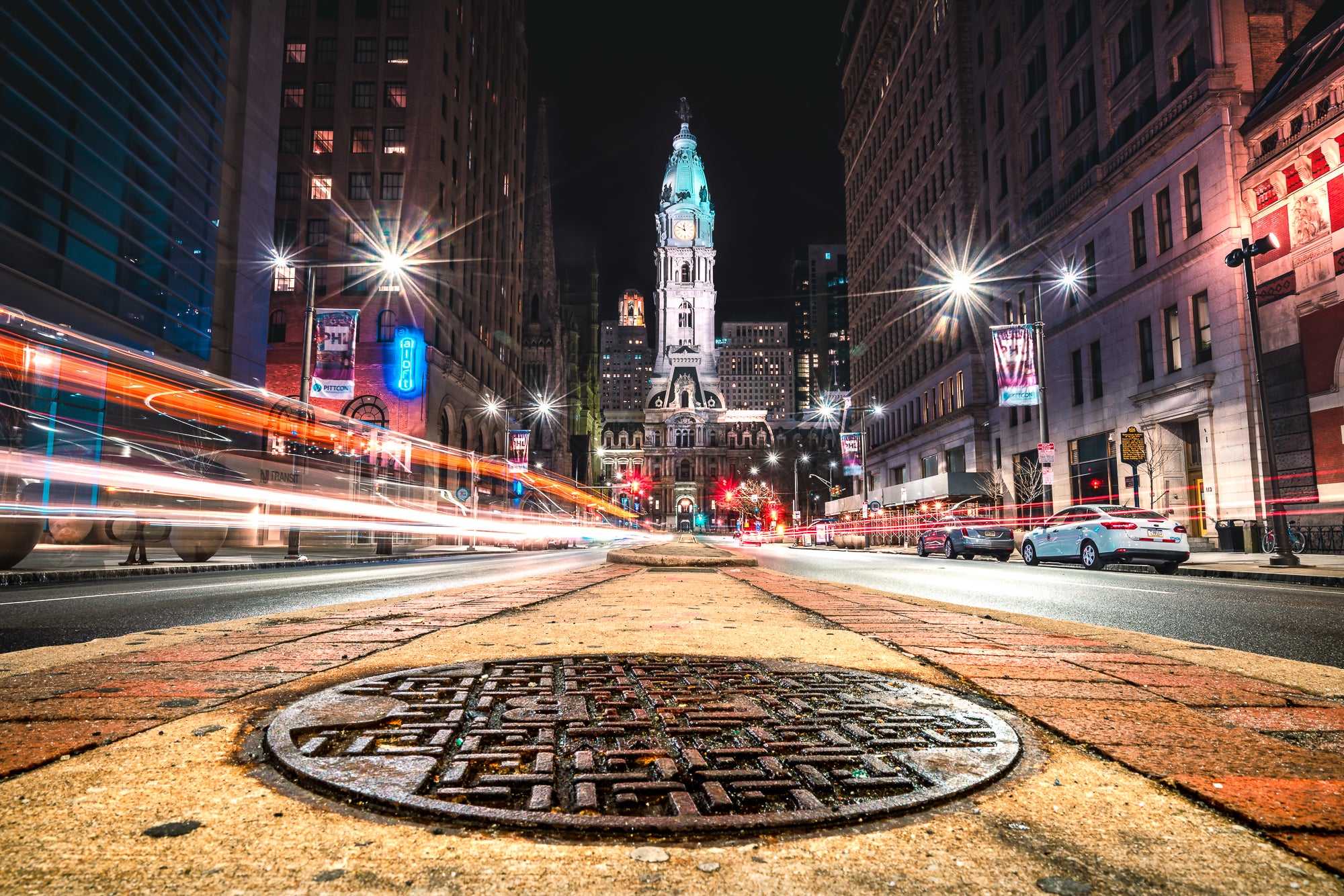 Photo by Michael Vega. Sony α7R III. Sony 16-35mm f/4. 20-secs., f/16, ISO 100
Sony 50mm f/1.8: This compact lightweight simple 50mm is what I mount on my α7R III when I want to travel light, no bag, no fuss, no frills. It gives sweet bokeh and is perfect for up-close portraiture. The nickname the nifty fifty lives up to itself with this lens. It's a grab and go special when you don't want to overcomplicate your night out or are shooting on the fly.
Sony 85mm f/1.4 G Master: The 85mm G Master is by far is my favorite lens.​ This monster of a lens is perfect for beauty photography. I use the 85 GM mainly for portraiture work and it really highlights the best feature of your client. The bokeh on this lens is top of the line and makes any picture have a dreamy quality.
Sony 90mm f/2.8 Macro G: This lens allows me to capture Ant Man in the wild! I use this with my α7R III with its high megapixels to get the most out of an image. It is absolutely amazing the images you can capture with the sharpness on this lens. The tiniest elements you never dreamed were possible to see will look skyscraper sized. Insects, leaves, water droplets and flowers have never been as exciting as when you look at them through this lens.
Accessories
LowePro M-Trekker Backpack: I carry this with me to house my DJI Mavic Mini drone and vlogging gear which includes the newly released DJI OM4 Gimbal. I also keep my ProFoto B10 along with the ProFoto Air TTL trigger for Sony and my Haida Pro Filter Kit in this bag. I use the Haida for my long exposure photography.
Joby Gorillapod: I throw this in my LowePro bag's side pocket and use it when Vlogging.
Rhino Rov Pro Traveler slider: A slider makes a big difference, adding a polished look to video and timelapse. I use the Rhino Rov Pro Traveler slider for timelapse purposes and to shoot any slow-motion b-roll.
Private Label Camera Bag: My Private Label camera bag houses the camera body and any lenses I need for a particular shoot. Looks small but is spacious. I also carry my Polar Pro ND Filter in this bag.
The last two items in my bag I never leave home without is my Ice Breakers Wintergreen and a bottle of water. The heat in Miami is REAL and you never want to be caught out without hydration and refreshment.
Learn more about Vega on his Alpha Universe Profile. Create and complete your own profile for your chance to be featured on AlphaUniverse.com. Learn more HERE.