In Norse mythology, the colorful bridge that connects mankind's world with the world of the gods is referred to as the Bifrost. It's seen as the area between our dreams and reality, and photographer and director Emmett Sparling (@emmett_sparling) wanted to explore this concept in his latest ski and sail adventure film.
Sparling organized a team of talented skiers and filmmakers from both Canada and Sweden, who've had a ton of experience in the backcountry. "I knew they would be the best at helping me capture this expedition," Sparling says. "Our mountain guide and skipper were locals, and would help us navigate the unforgiving terrain that lay ahead." Capturing dynamic shots with cameras like the Sony Alpha 7S III, Sparling and the team spend seven days living on a small sailboat while skiing remote areas in Northern Norway unique for its mountains that fall directly into the ocean.
Follow a talented team of skiers and filmmakers led by director Emmett Sparling on their quest to find the Bifrost while skiing and sailing in Northern Norway.
Sailing from mountain to mountain, the team hikes up different peaks to ski down in what they say is the most beautiful place they've ever skied. The footage the team captures along the way is incredible, and their hard work is rewarded with the stunning glow of the Northern Lights dancing over their sailboat at night. The team also makes it a point to rest enough, even though the epic location is calling for them to overexert.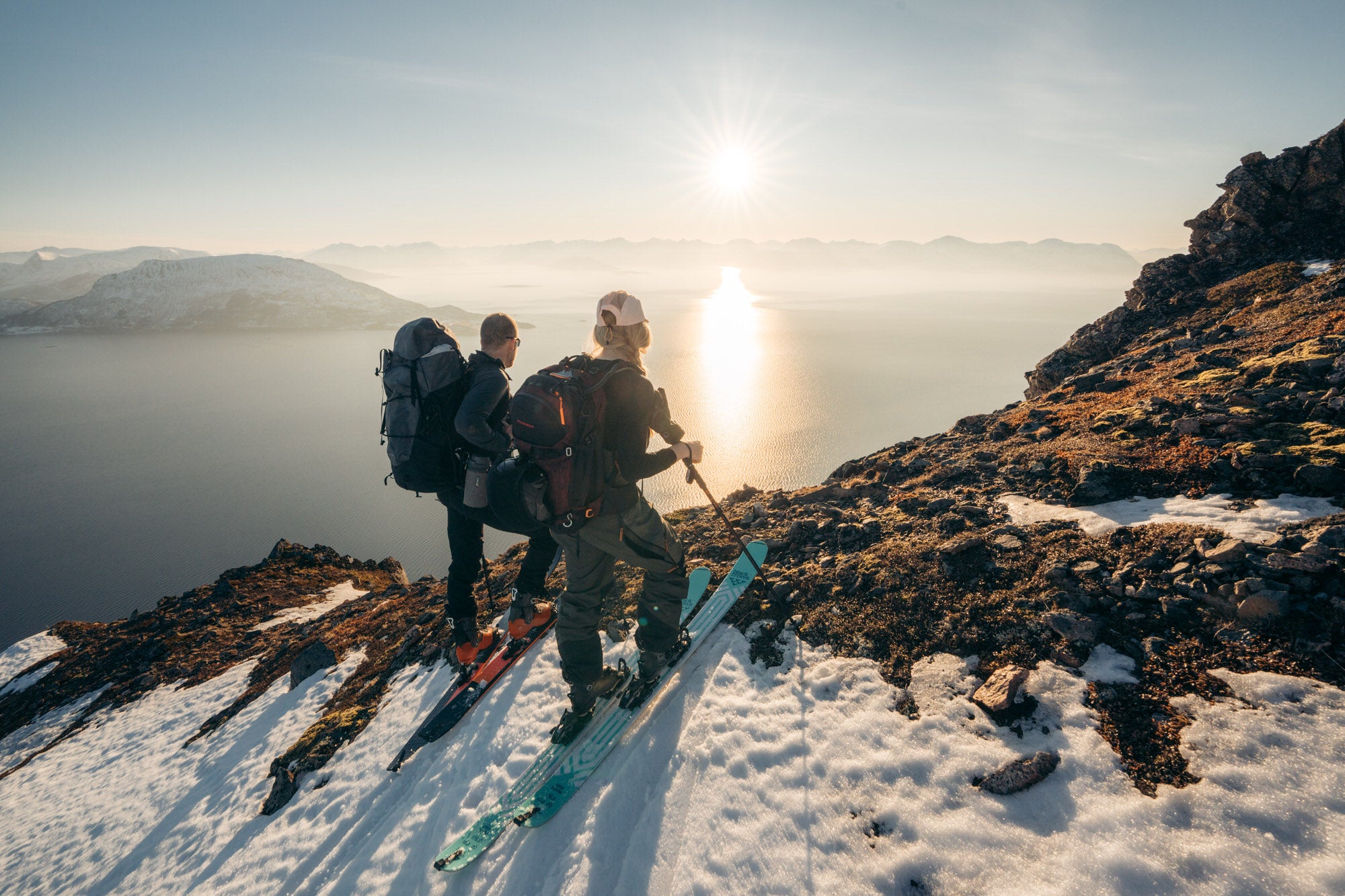 It's not exactly easy to capture footage when sliding down snowy and icy hills, and they had to choose a better location to get all of the shots they wanted. Many of the slopes they hit first were so steep that they found it difficult to effectively film, so they chose one that was less steep so they could get more dynamic ski shots with the Alpha 7S III. The shots are incredible and Sparling states how he found 'the Bifrost.' "It's rare to find that feeling of transcendence," he says. "Some call it flow state. We said it was the Bifrost, bridging the gap between our dreams and reality. It's a mix of adrenaline and dopamine when the turns are perfect and your skis effortlessly carve down the mountain."
See more videos like this one on the Sony Alpha Universe YouTube Channel.
Bifrost was directed & edited by Emmett Sparling
Producer: Kajsa Larsson
Director of Photography: Zachary Moxely
Additional Cinematography: Conor McCann, Ryan Harris, Emmett Sparling
Starring: Hayden Korte Moore, Kajsa Larsson, Conor McCann, Ebba Forsgren, Emmett Sparling, Zachary Moxley, Halvard Eneberg, Christian Dramsdahl
Special thanks to Seil Bifrost and Arctic Sea to Summits
Original Song 'My Mind' By Ryan Harris