To create his ethereal, surreal photos of the Shark Shepherd, you might think that Ben Von Wong worked with a pool, an aquarium and a whole lot of time in Photoshop. You'd be wrong. These extraordinary images were all created in camera with post processing largely confined to enhancements to color and contrast.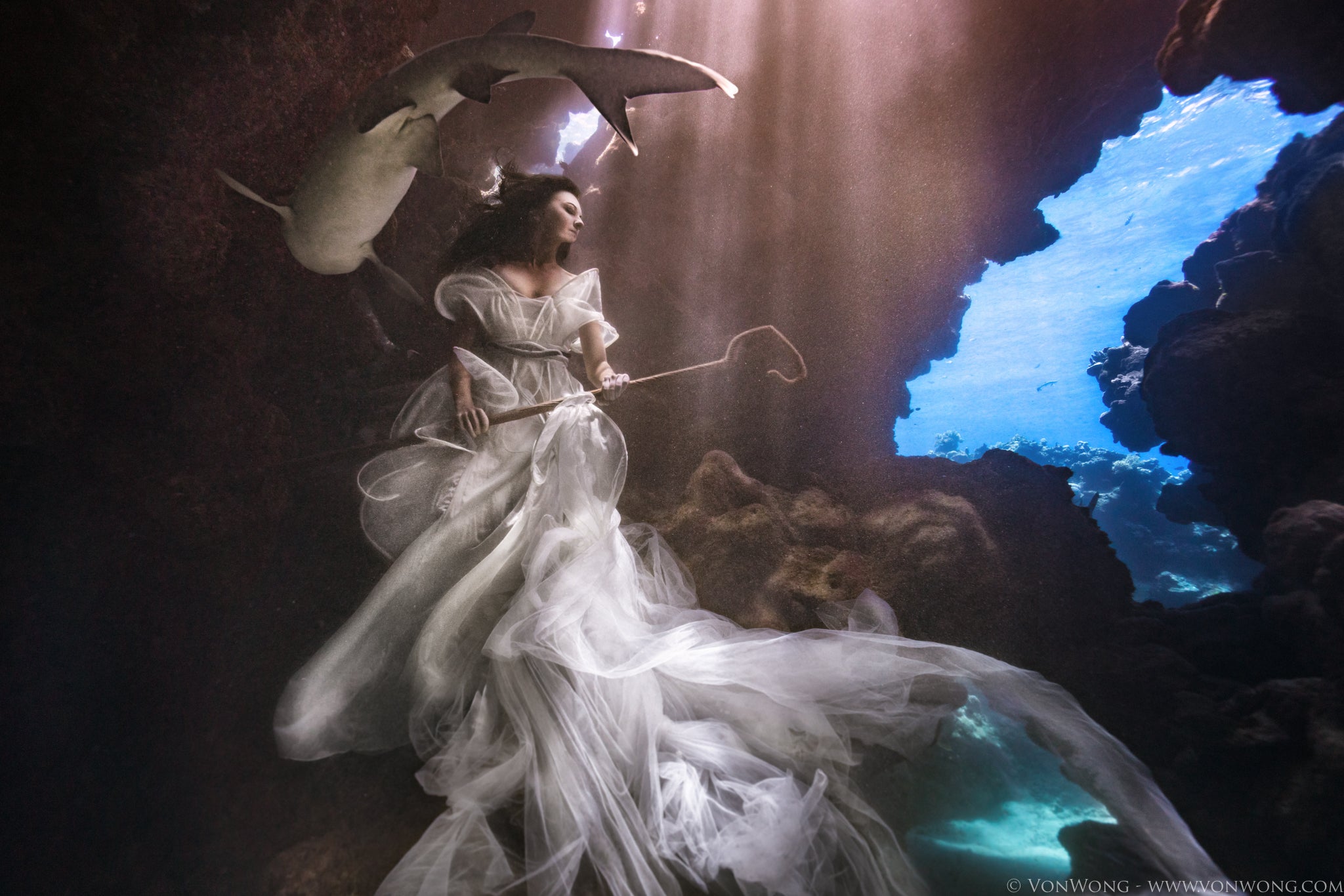 In his description of the project, Wong writes: "Fiji is known to ecotourists around the world for its world-class shark dives. As a photographer looking to create meaningful work, this was the perfect opportunity for me to create a series of images that would promote their beauty while advocating for their protection.
"Sharks are almost always depicted as menacing and terrifying, yet it is humans that are responsible for killing them in the millions just to make soup. I wanted to create a series of images that would help break those stereotypes and show that it is possible for us to co-exist together in perfect harmony.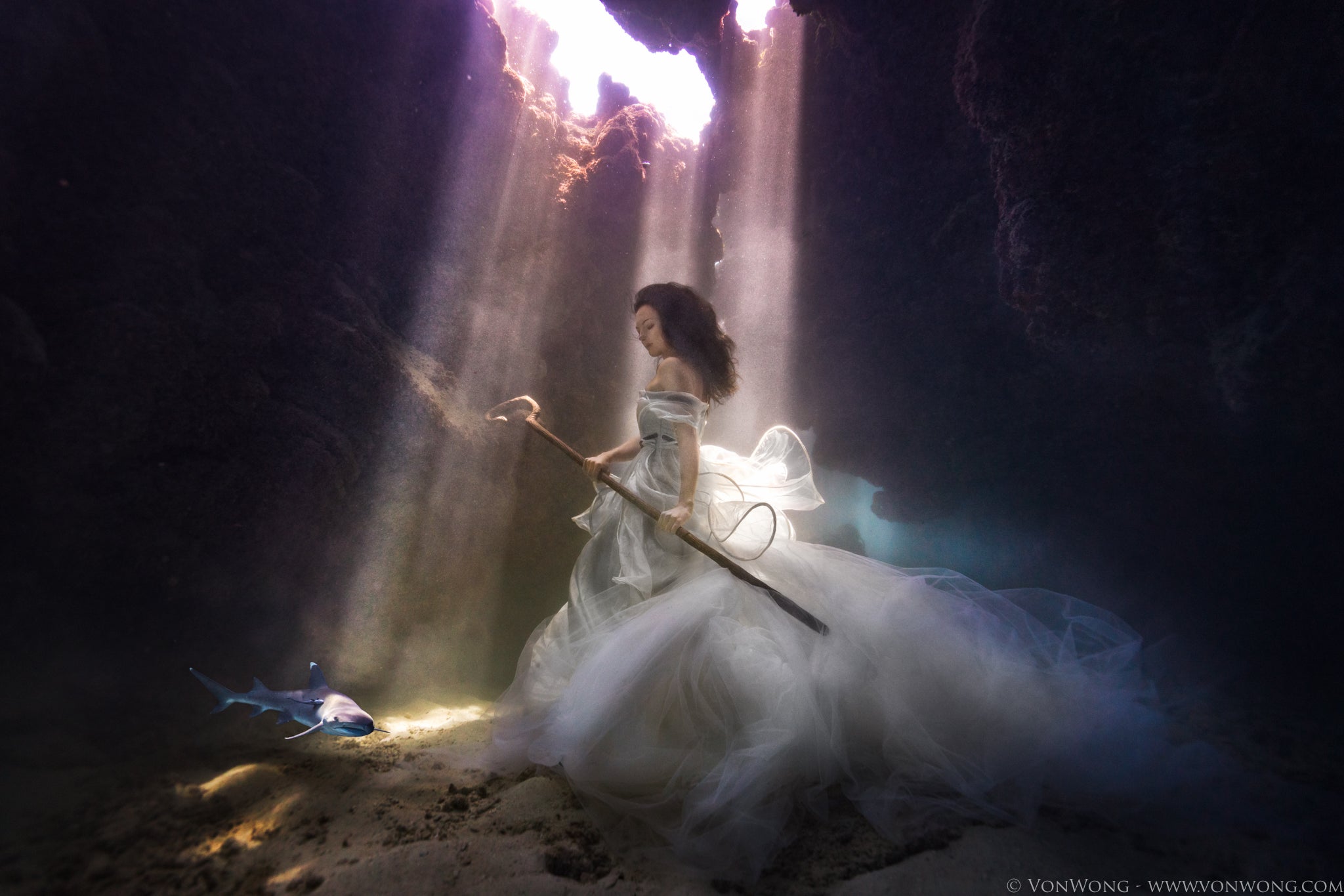 "Through the help of a couple supporters, Ropate & Konrad, along with a half-dozen emails and phone calls, I was finally introduced to the right people: Tourism Fiji and the Barefoot Collection. Despite the tight time frame, they would provide us with a full team of support divers as well as their in-house marine biologist & shark expert Thomas Vignaud. Just like that, we found ourselves creating a shark shepherd to promote the creation of shark conservations.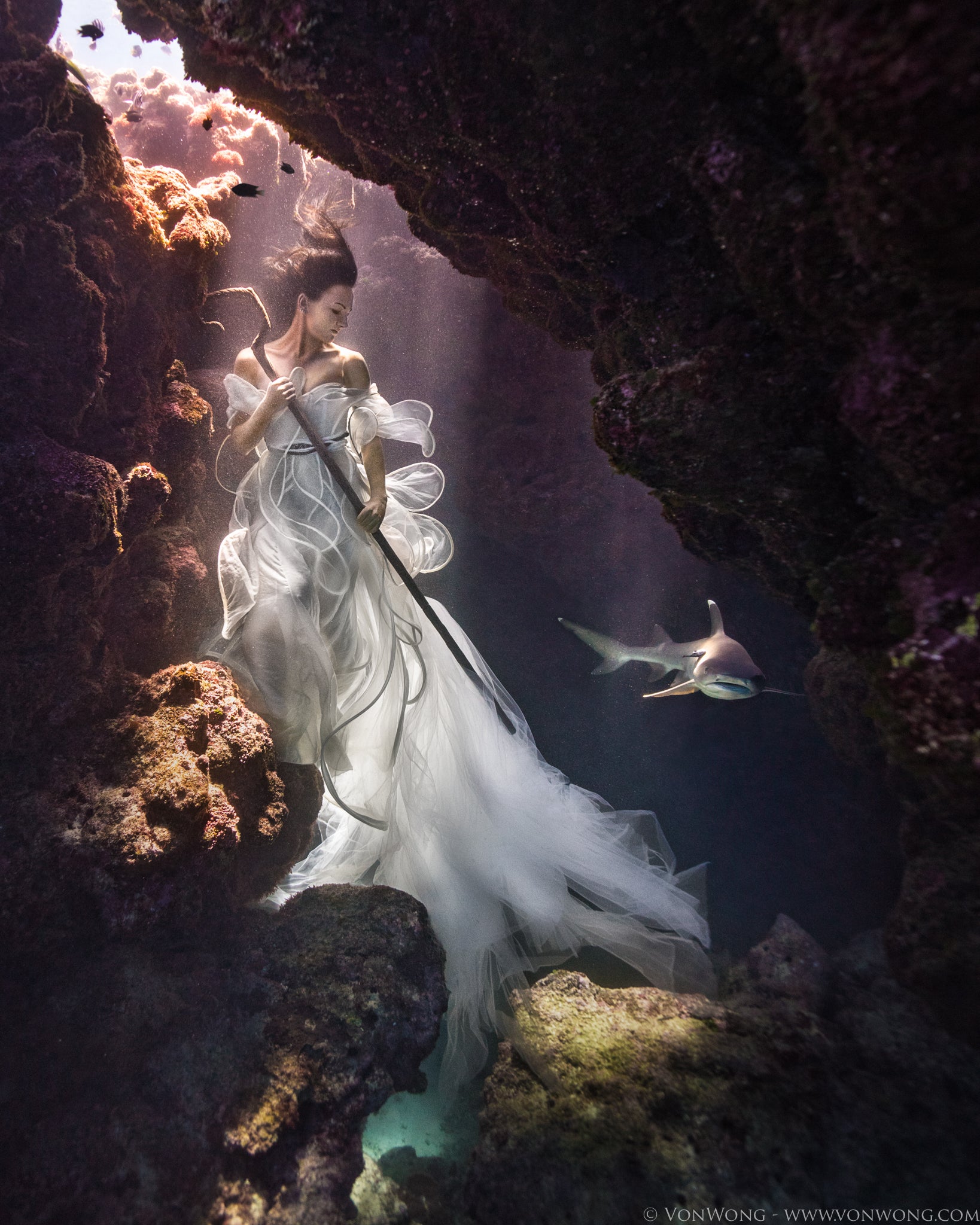 "Shooting a model with sharks was even more complicated than shooting models in an underwater shipwreck. "In addition to the standard complications of shooting underwater – Limited oxygen, complex communication, specialized equipment and experienced divers – we only had a tiny two-hour window every day, between 11 AM and 1 PM, where the sharks would be active and light rays visible."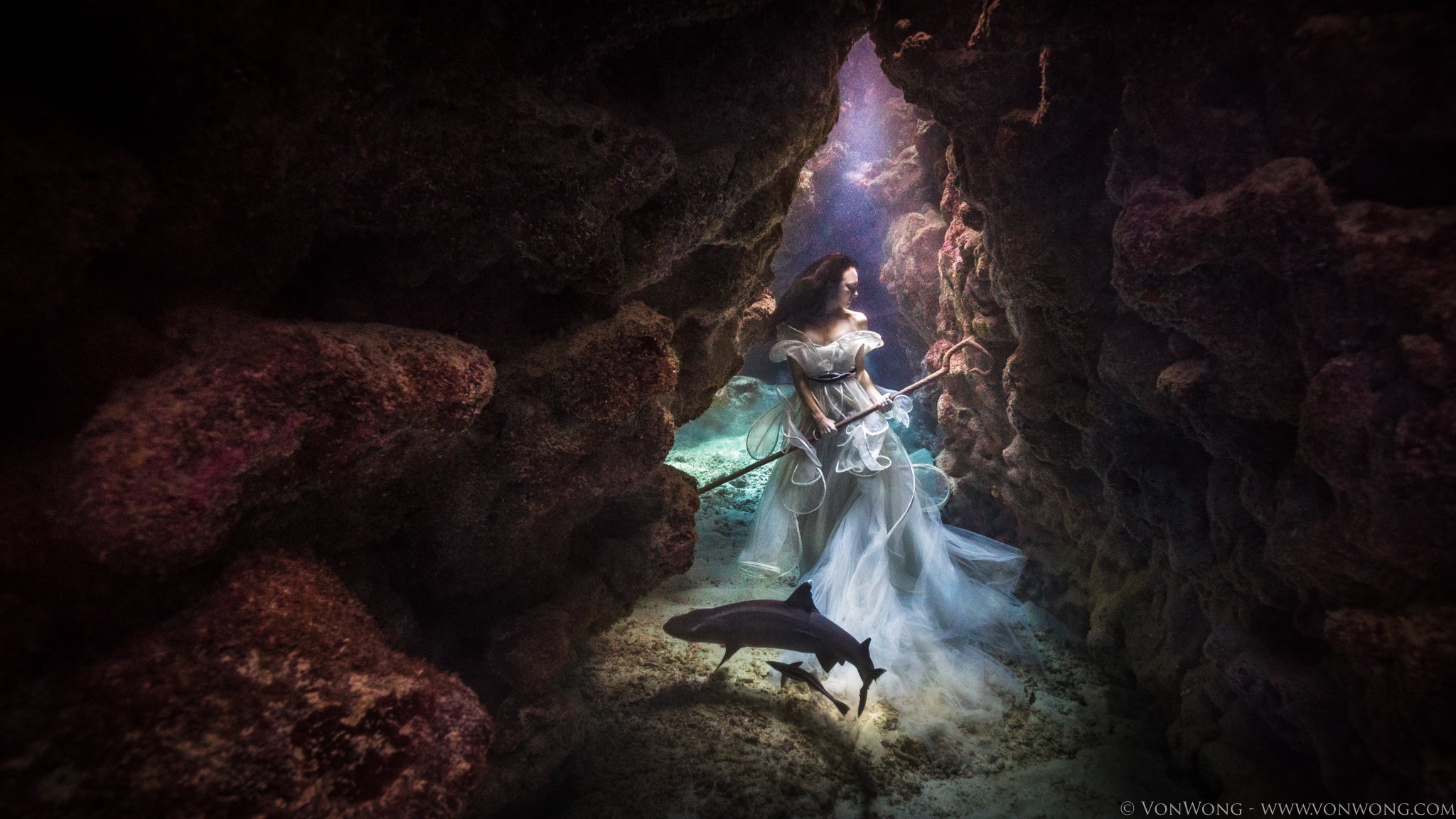 Alpha Universe: How did this project come about?
Ben Von Wong: I was going to be in Fiji for a photography workshop and learned that Fiji had some world class shark dives. It seemed like the perfect opportunity to do a project to promote shark conservation while having a new experience. Though I did not know much about them at the start of the trip, I learned so much during the shoot!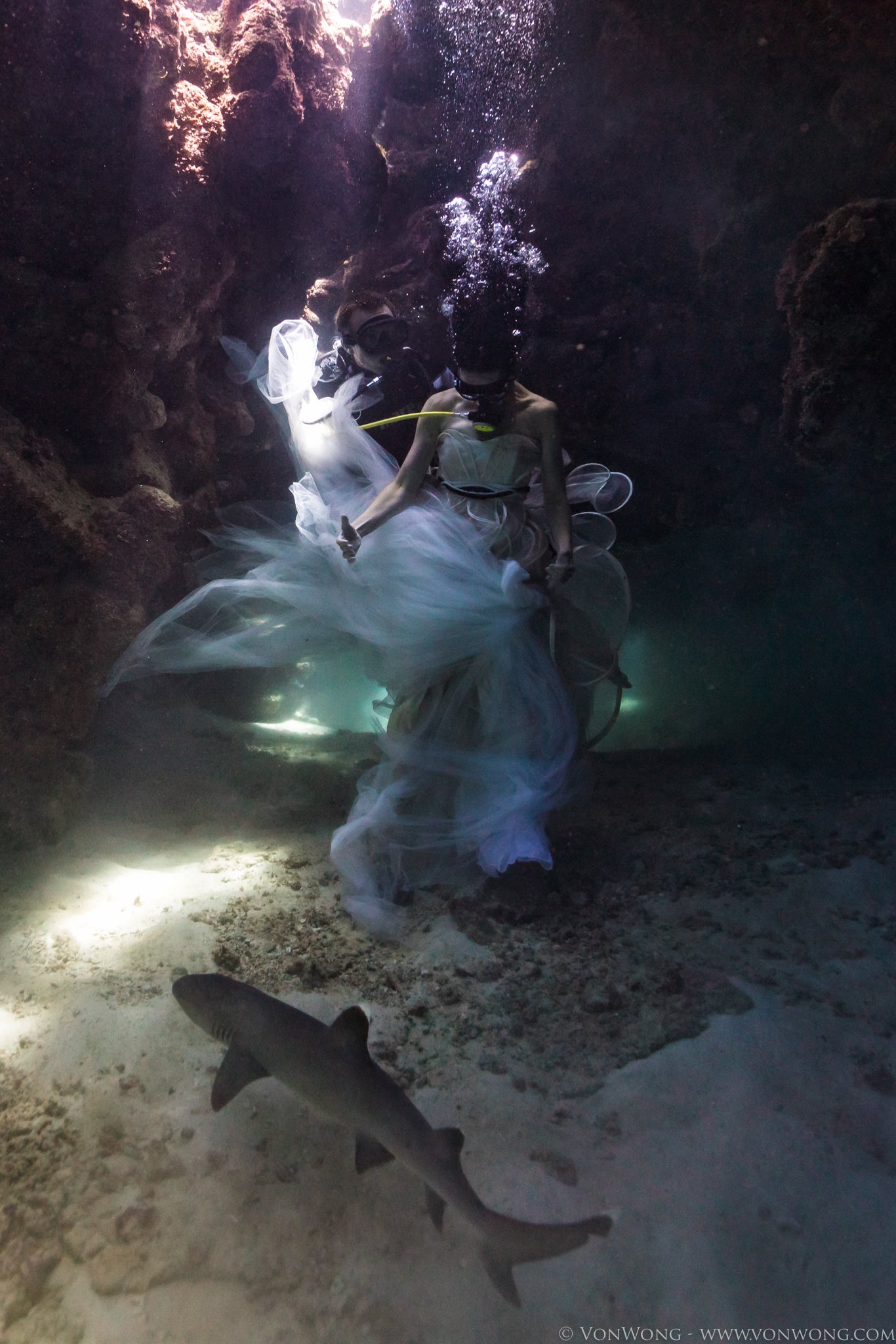 Alpha Universe: When we first saw one of your photos, we assumed it was a digital composite. That's not meant as a criticism…the assumption didn't diminish the beauty and power of the image. When we learned that whole scene was captured in-camera, we were stunned. Can you explain why you chose to do it in-camera?
Ben Von Wong: I always try to get everything as close as possible in camera. Photography to me is divided into 3 parts - Pre Production, Shoot and Post Production. The better a job you do in the first two, the less you need to do in the last. I try to excel in all 3 as much as possible! It's also a lot more fun to be out on the field instead of alone in front of a computer screen.
Alpha Universe: What equipment did you use?
Ben Von Wong: The Sony α7R II was the perfect system that would offer a high megapixel count, amazing dynamic range in an affordable body. You want to shoot wide underwater because there's a 1.3x magnification factor so the [Sony Vario-Tessar T* FE 16-35mm f/4 ZA OSS Lens] made perfect sense. Nauticam makes amazing housings, so the three together was truly the perfect match. An additional bonus that I discovered throughout the shoot was that the Monitor view was amazingly useful, leaps and bounds ahead of Live View and far more pleasant than trying to line your up to a viewfinder underwater.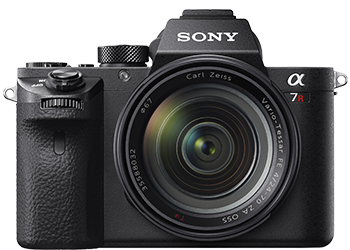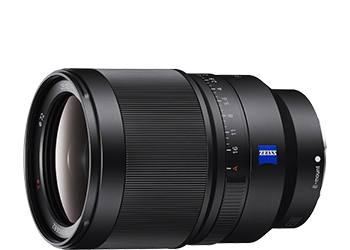 Alpha Universe: Did you use any lights or was the whole shoot done with natural light?
Ben Von Wong: Just the Sun.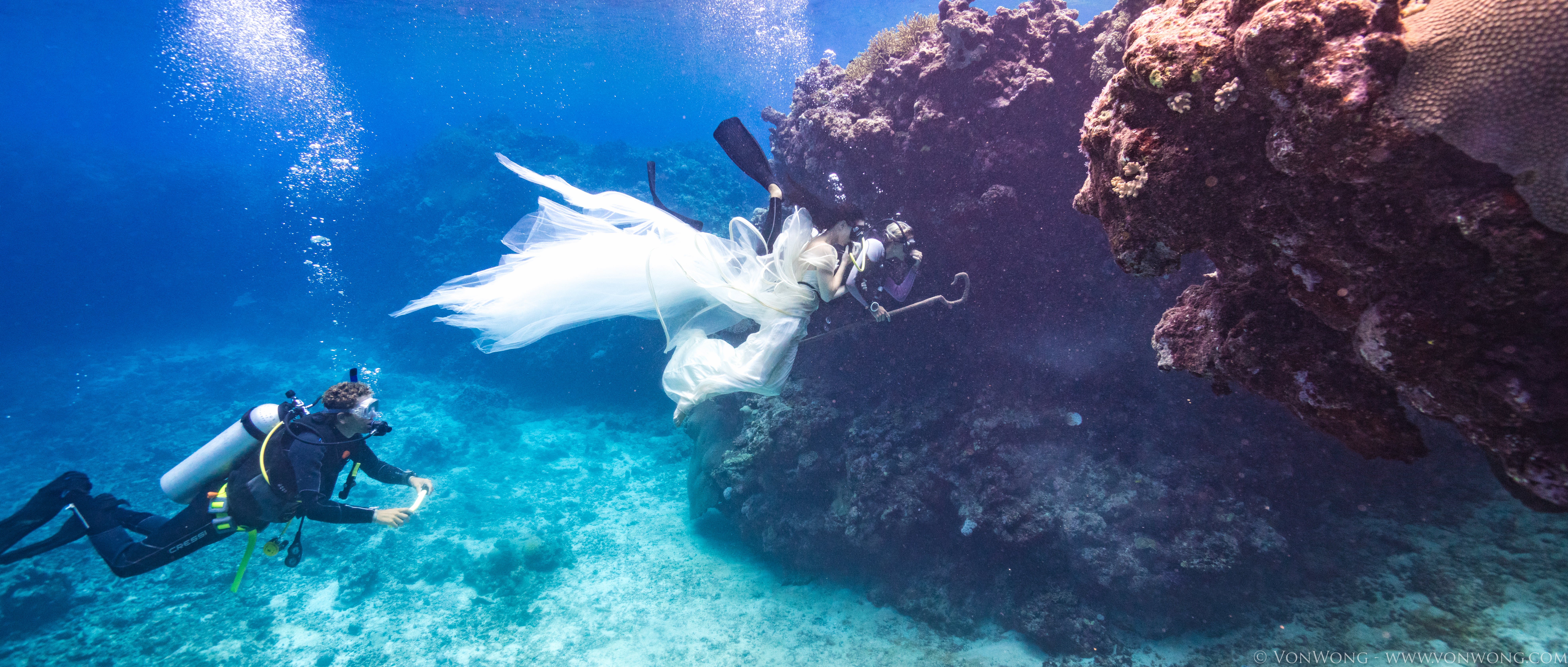 Alpha Universe: Can you describe the logistics? It seems like a pretty challenging undertaking.
Ben Von Wong: I landed in Fiji 5 days or so before the shoot. I still didn't have any idea who I was going to shoot with and if it was going to happen. All I had was an underwater camera housing and a shepherd's crook that I bought off a costume store in San Francisco.
Over the course of the next few days, I was introduced to a couple potential resorts by some supporters of mine and eventually stumbled across Barefoot Kuata who were more than happy to make this shoot possible.
Once the dates were locked in I reached out to Amber who had expressed interest in being a model on Facebook from Brisbane, Australia and confirmed the costumes with designer Ali Charisma, from Indonesia, designer of my Bali Underwater shoot.. I also reached out to Steve Hathaway who was introduced to me through a cousin living in New Zealand whom I met once in Singapore... who agreed to come and video the shoot if I covered his plane ticket.
That's about it lol. Lots of emails and messages.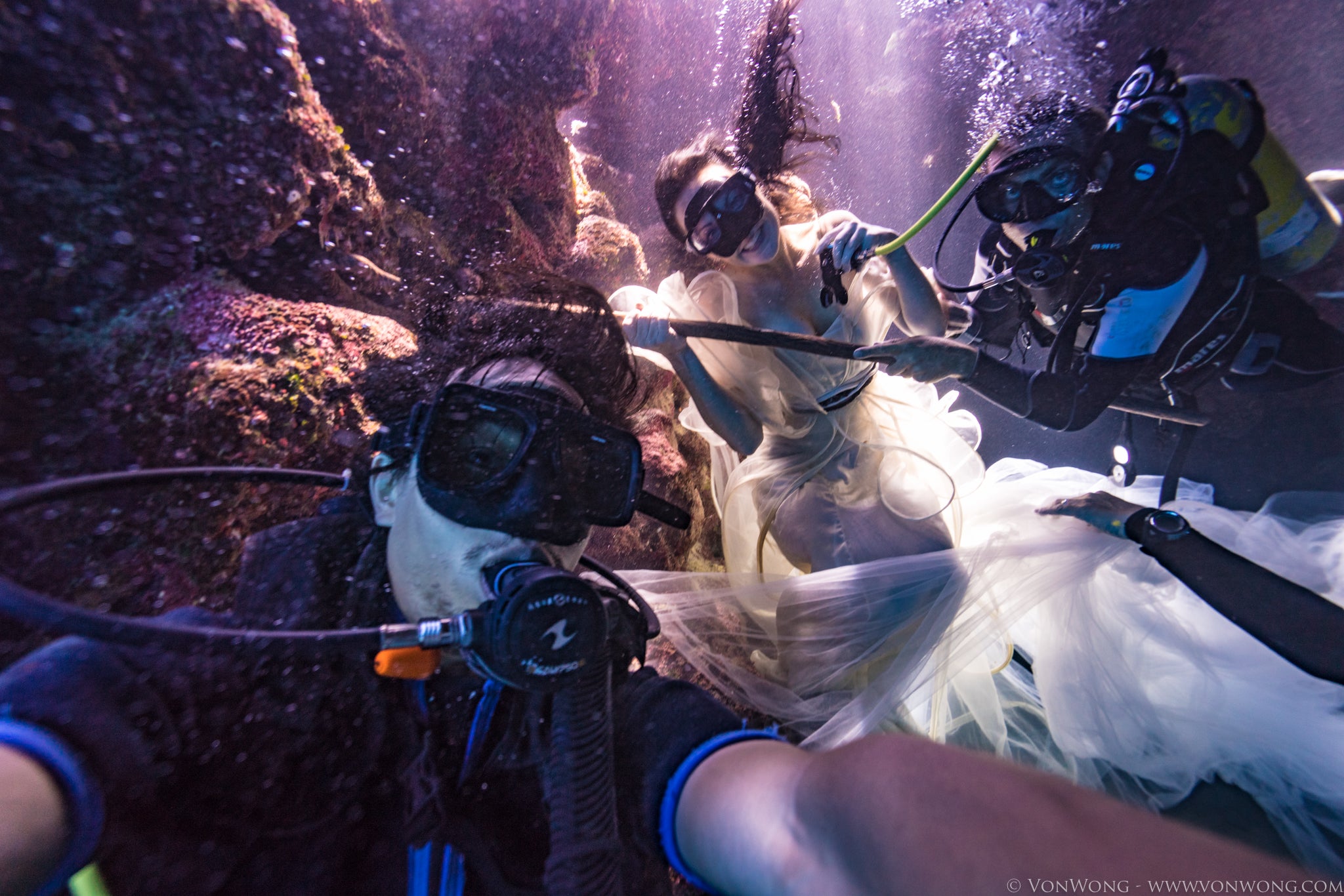 Alpha Universe: The reef sharks you photographed clearly play an important part in the ecosystem of a reef. Is there a need to protect other species of sharks that are potentially more harmful to humans?
Ben Von Wong: Sharks don't like the taste of humans. The few incidents that happen every year are most often accidental on the part of sharks. More people are killed by deer and hippo's every year but we don't see anyone freaking out about them. The truth is, they do not pose much threat to us but we do on them. 8 people were killed by sharks in 2015. We killed about 80 million.
Sharks are an apex predator and are responsible for maintaining the health and balance of the underwater ecosystem. They get rid of the sick, dying and diseased and promote faster reproduction rates. Removing them destabilizes the entire ocean ecosystem.
Check out this beautiful video Von Wong made about the project.
Go to Von Wong's website, to see more about the Shark Shepherd.