AlphaUniverse.com editor Christopher Robinson speaks with veteran sports photojournalist and portrait pro, Patrick Murphy-Racey about his #2042020 project, the lost craft of shooting in black and white and why he was driven to do more than binge-watch Tiger King during the national coronavirus shutdown.
In Tech Talk, we'll explain how to set up a Sony Alpha mirrorless camera to shoot in black and white. (See below for a quick step by step tutorial.)
And for photographers who want to make "seeing" and shooting in black and white second nature, Patrick Murphy-Racey has some Do This Now tips.
See more about #2042020 in this video Patrick Murphy-Racey made:
Setting up Your Sony Alpha Mirrorless Camera For Black And White
In this episode, we describe how to set up your Sony Camera for black and white. When film was the only medium for photography, the best photographers would shoot with black and white emulsions like Kodak Tri-X, and they had to train themselves to "see" in black and white. As digital technology took over, many photographers found it easier to simply shoot in color and decide whether you liked the image better in black and white by doing a quick conversion with a few mouse clicks in Photoshop. One could, in essence, take the approach that even a blind squirrel will find a nut.
More recently there's been a resurgence in interest in black and white photography as a craft. Sony Alpha mirrorless cameras make learning that craft a much faster process because of the WYSIWYG viewfinder. You can set the camera to shoot and show the image in the viewfinder in black and white in the camera's menu:
1. Go to camera settings and scroll through the pages until you come to the screen with Creative Style. On my Sony α7R III, it's Camera 1, page 12 of 14. Depending on your camera and firmware version, the exact place in your menu might be different.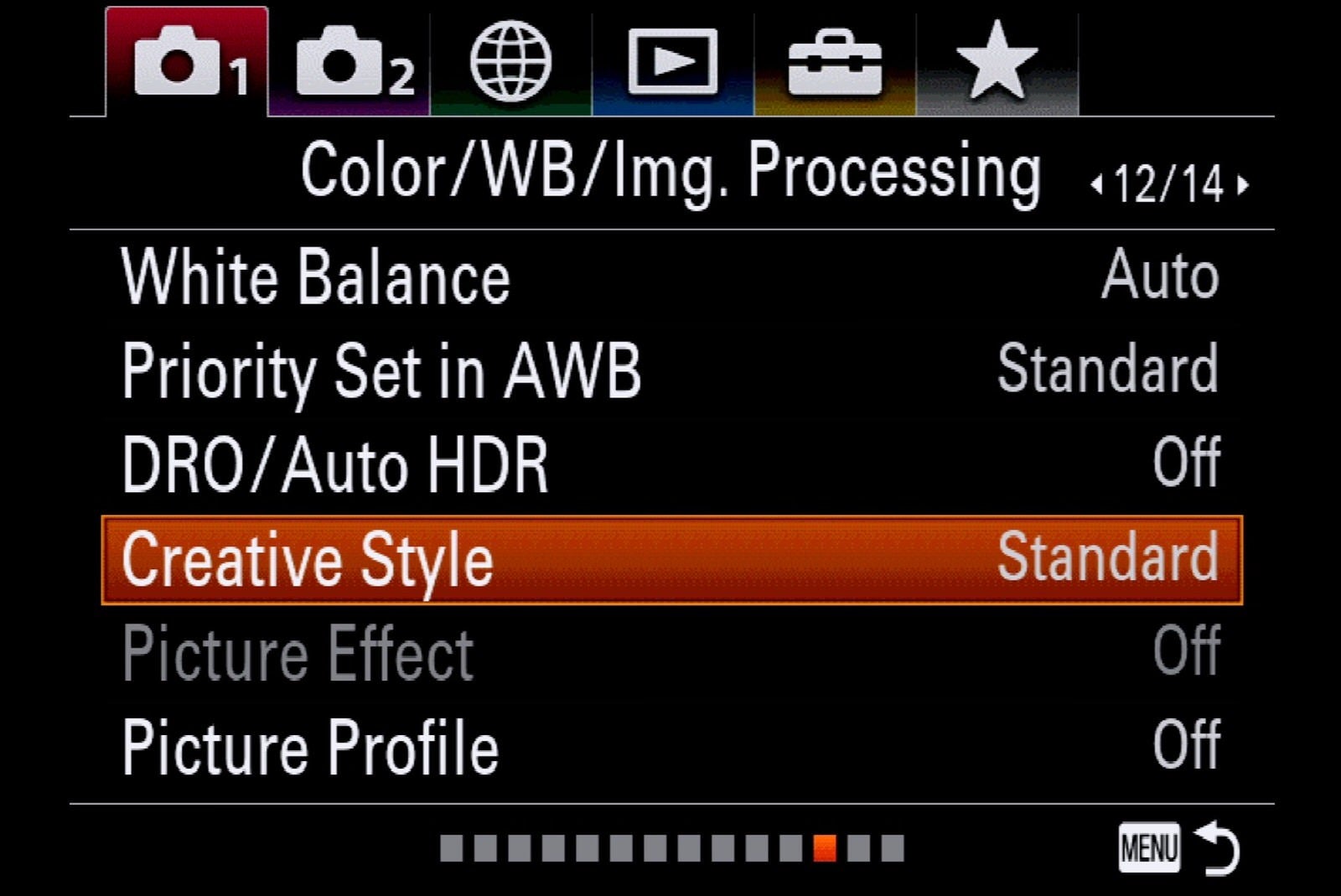 Enter the Creative Style settings and scroll down to select Black and White.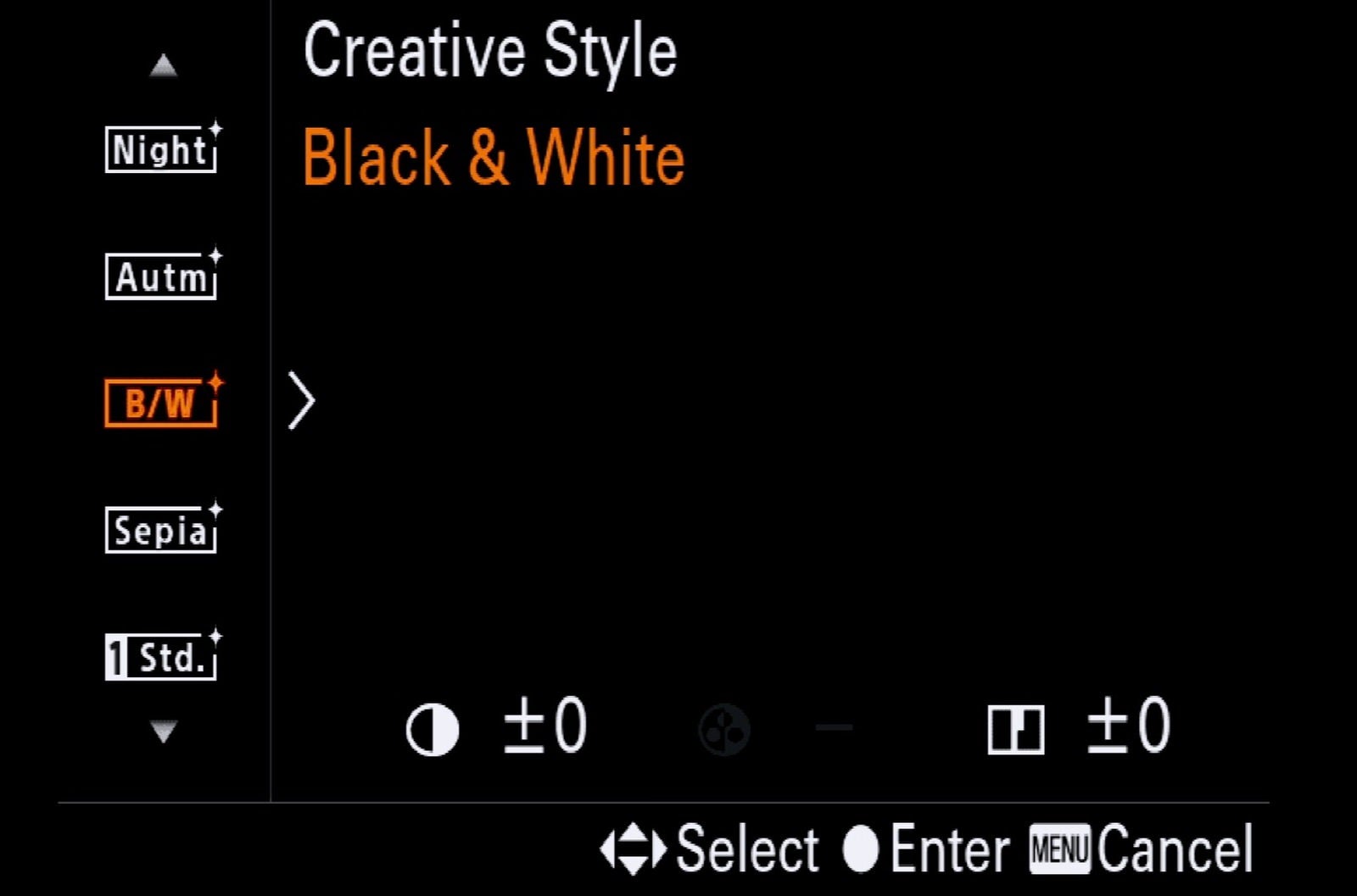 Note you can customize the sharpness and contrast to create your own look.
Next, be sure that you have the Live View Display Setting Effect On. In my α7R III that's in Camera 2, page 7 of 9.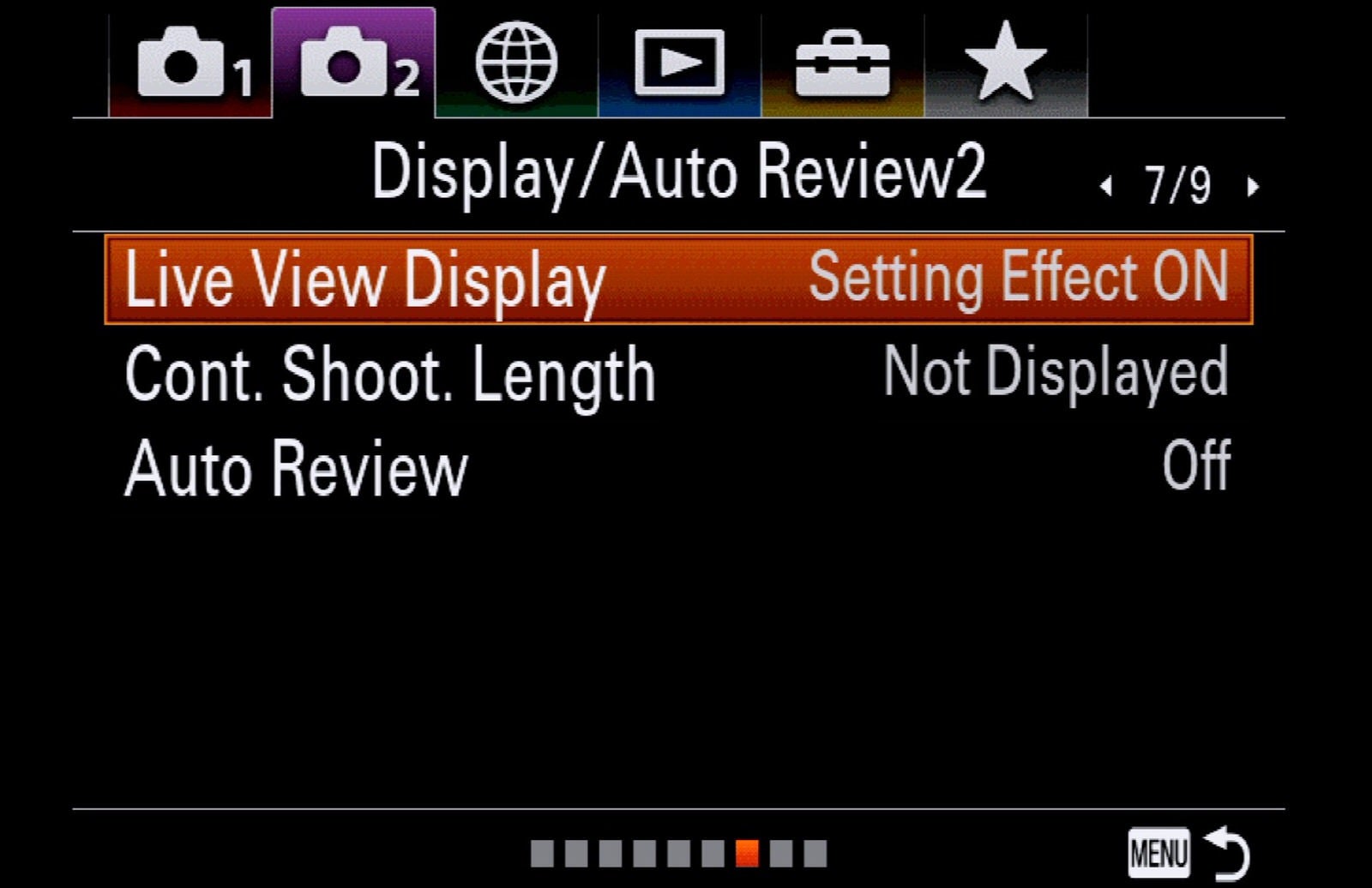 With Picture Effect Setting On, the creative style is applied to the image in the viewfinder so what you see is what you get.
Lastly, to give you full control over the image in post-production, be sure to shoot in raw or raw plus jpeg so that you'll have the raw files to tweak.
Photos From The #2042020 Project