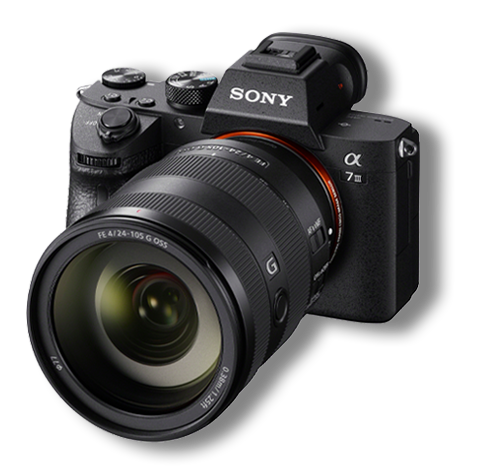 #SONYEDU Authorized Resellers
Exclusive #SONYEDU savings for current students and faculty
---
#SONYEDU Authorized Resellers
US
Abel Cine
Abt
Action Camera
Adorama
Al-Art Video
Allen's Camera
Arlington Camera
AVC
AVI Systems
AVI-SPL
B&C
B&H Photo Video
Band Pro
Beach Camera
Bedford Camera
Berger Brothers Camera
Bozeman Camera
California Media Solutions
Camera Casino
Cardinal Camera ( multiple locations)
Colonial Photo
Competitive Cameras, LTD
Conference Technologies Inc (CTI)
Crutchfield
Dan's Camera City
District Camera
Diversified
Dodd Camera
Focal Point Photography
Focus Camera
FotoCare
Full Compass
Gene's Camera Store
George's Camera
Glazers
Helix
HITEC dba. Camera Exchange
Horn Photo
Hot Rod Cameras
Houston Camera Exchange
Hunt's Photo and Video
Jack's Camera (Buffalo NY and Delaware)
Kenmore
Key Code Media
Mack Camera & Video
Midwest Photo
Mike's Camera
Milford Photo
Murphy's Camera
National Camera Exchange
Newtonville Camera
Norman Camera
Omega Broadcast and Cinema
Omega Photo
Paul's Photo
Pictureline
Pixel Connection
Precision Camera
Pro Photo Supply
PROCAM
Professional Video Supply
Ra-Lin
Roberts Distributors
Samy's Camera
San Jose Photo
Service Photo Supply
The Camera Company
The Camera Shop of Muskegon/Camera Mall
The Shutterbug
Tierney
TM Television
Trox (Troxell)
TWIST IST (TapeWorks Texas Inc)
Unique
Washington Professional Systems (WPS World)
YM Camera
Z Systems
CLICK HERE to learn why it's important to buy from Sony Authorized Dealers.
Our authorized #SONYEDU Resellers offer exclusive pricing to active student and faculty. You will need to be verified by the reseller before receiving #SONYEDU pricing.
SHOP NOW
More Promos
Check out all the current national promotions on Sony Alpha gear
Offers valid at participating dealers only. See stores for details.
View All Promos
---
Why it's Important to Purchase from Sony Authorized Retailers
Sony has selected Authorized Retailers throughout the United States to represent and sell Sony products. These Authorized Retailers have been trained by Sony on the features and benefits of Sony products as well as the latest promotional offerings. Our Authorized Retailers receive, store, and ship products as recommended by Sony to avoid damage to the product.
It is unfortunate that many Sony products available online are advertised and sold by unauthorized entities. Sony products that are purchased from these entities may be "gray" market, refurbished, counterfeit, or products that are meant for another country. Consumers who purchase these goods run the risk of not having service/support or obtaining warranty coverage.
To ensure you only purchase from Authorized Retailers, please visit https://www.sony.com/electronics/retailers and view our list of Sony Authorized Retailers.
The following resellers are a small sampling of resellers who are not currently authorized.
3Kings.com/3Kings audio
42photo.com
6th Avenue Electronics
AbesofMaine.com
Big Value Inc via Amazon
Big Value Inc. via eBay
BuySquad.com
CarAudioGiants.com
Deal Hunter via Amazon
Deals-All-Year via eBay
DiscountCentralOnline.com
Discounts Jungle via Amazon
EastCoastTvs.com
Electronic Basket Via Amazon
Electronics Valley via eBay
F and E Trading.com
FiveStarBuy.com
Fumfie.com
Googolshop.com
GadgetCircuit.com
Monoprice.com
Neobits.com
NJAccessory.com
RitzCamera.com
Sunset Electronics via Amazon
Woofersetc.com
Please know that Amazon.com is a Sony Authorized Retailer, but it is important to note that not all third party resellers of Sony products listed on the Amazon.com marketplace are authorized. When purchasing on Amazon.com,it is important to notice which reseller is the actual seller of the product. We ask that consumers purchase from a Sony Authorized Retailers.