Luisa Espinoza (@luisa.delvallee) wins the Alpha Female+ #SonyPortraits Challenge for her whimsical "headphones" portrait. "I am always observing objects and turning them in my head," she says. "It is the first thing I do in my creative process and the best way I have to change perspectives and concepts." In this case, a pair of headphones Luisa had at home provided the inspiration to transform the commonplace into something wholly unique. "It took me a while to figure out a way to blend myself into the shape of the headphones, but I finally did it with my 'hair.'"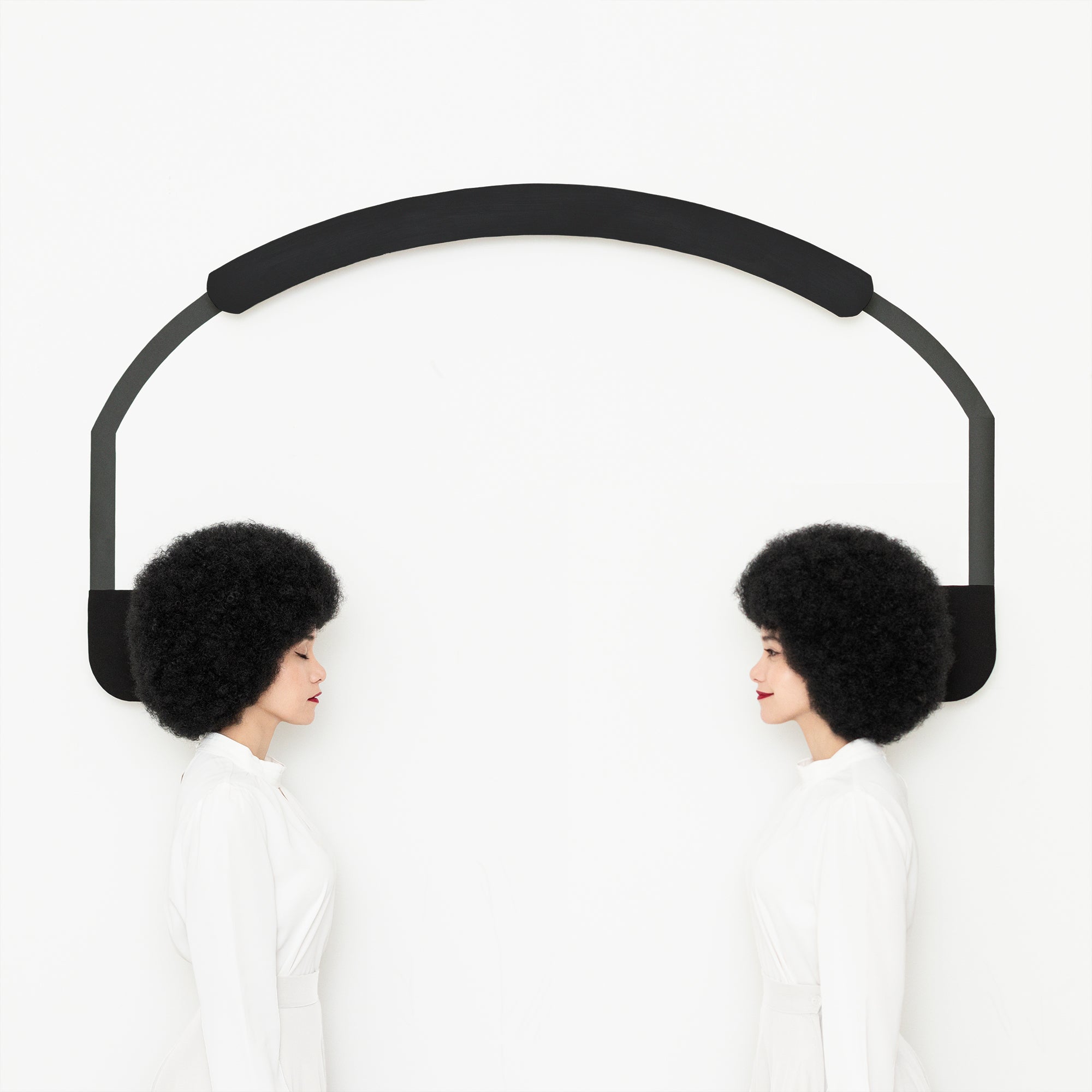 Photo by Luisa Espinoza (@luisa.delvallee)
Learn more about this "headphones" portrait created by Luisa Espinoza and winner of the Alpha Female+ #SonyPortraits Challenge.
Once she had the basic idea, Luisa started to define the various parameters of the headphones. She set out to define elements like the colors, materials, outfits and overall size. Using paper, she sculpted the headphones for her image. "Why paper? The paper comes in different textures, sizes, and colors that allow me to play and have no limitations when creating," she explains.
For the photo itself, Luisa used a 40mm lens, shooting in manual mode with settings of 1/60-sec., f/4, and ISO 400. "A flash was placed directly in front of my headphones to create an even light," she says. "The flash was diffused in a 7-ft. umbrella to achieve a soft light with minimal shadows."
For winning the challenge, Luisa receives a Sony ZV-1 camera. You can be a part of the August Alpha Female+ Photo Challenge. The topic, inspired by Alpha Female+ Grant Winner Hannah Mather, is macro. From now until September 12, 2021, post your best macro photo on Instagram for your chance to win a Sony ZV-1. Follow and tag @sonyalphafemale and use #sonyalphafemale and #sonymacro in your post for your chance to win a Sony ZV-1. The winner will be notified via DM on Instagram and you can see the Official Contest Rules for details.