The new Sony 85mm f/1.8 that was released in February 2017 is proving to be one of the great lenses for both full frame and APS-C photographers. It's a fast, sharp, lightweight workhorse and it's a bit of a steal at just $600. It's native 85mm focal length on a full frame α7-series camera gives you a classic portrait lens and on an α6X00-series APS-C camera it has an effective focal length of about 127mm which makes it a solid short telephoto and portrait option along the lines of the popular 135mm focal length. It's tailor-made for portrait, wedding and street photography. While the G Master, G and Sony-Zeiss lenses receive plenty of well-deserved notoriety, this new 85mm f/1.8 performs at the level of the 85mm Zeiss Batis in head to head tests.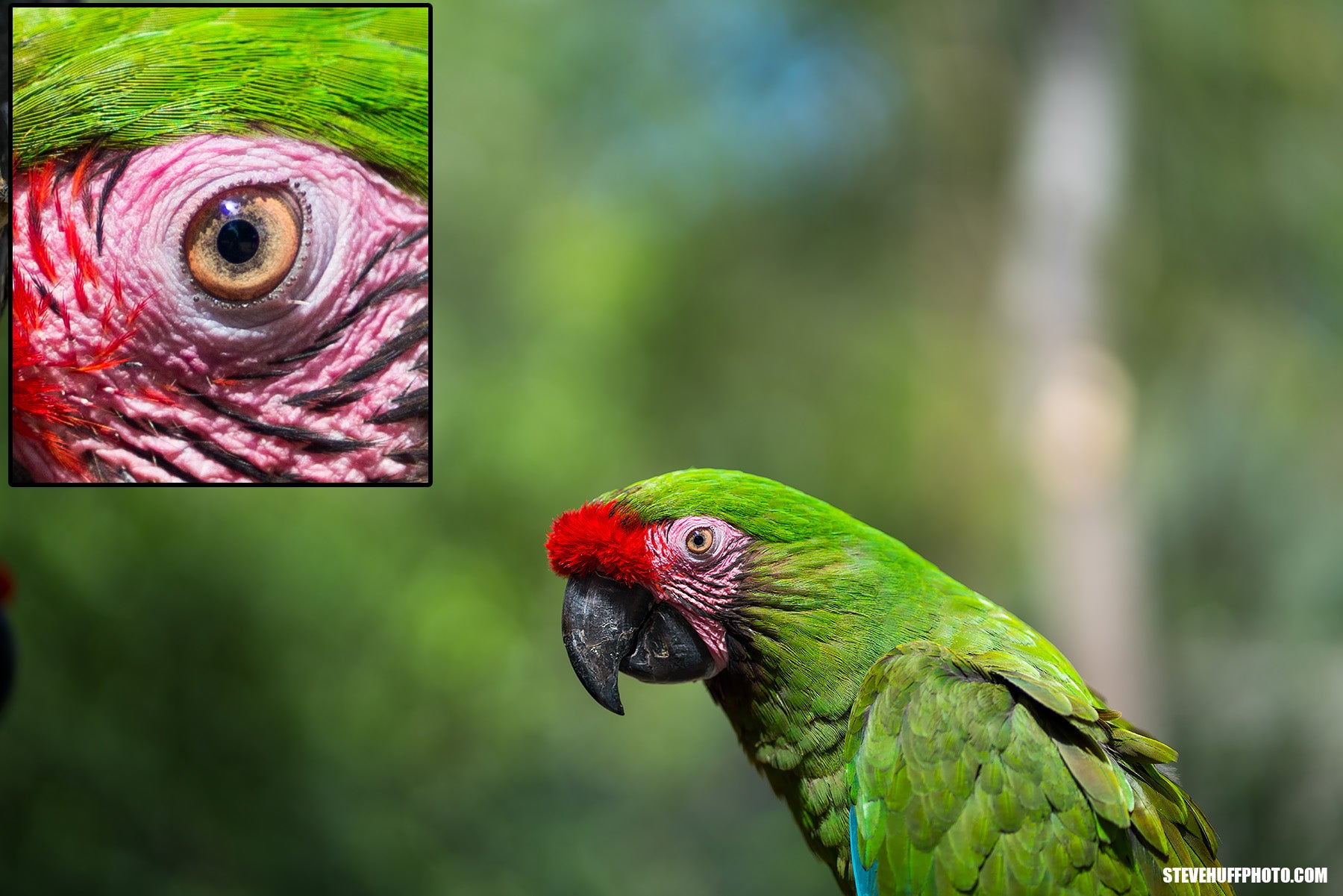 Photo by Steve Huff from his review of the new 85mm f/1.8. "I'll throw you a detail shot first from this new 85 1.8. This was shot wide open at f/1.8. See the crazy detail in the 100% crop. If you are on a nice large display you will see this and be amazed. This is Sony's "budget" 85 1.8. It's good. Very good. Dare I say…"Too Good for the Cost"? NAHHH, NEVER! Too good is always good."
Steve Huff has been using the new Sony 85mm f/1.8 for the past couple of weeks and has released his latest review. On this new Sony lens, in short, he writes, "it's beautiful."
"Many of us buy lenses and photo gear with our brain, some with our heart and then some who just want what is new. The good news here is with this lens, we can use all three because using our brain? This lens is a smart no brainer buy if you want an 85mm lens, or of course "need" one. It's affordable when compared to the G Master and Zeiss. It is smaller, lighter and fast to AF."
And...
"IN fact, if I were going to buy an 85mm for my Sony system? It would be this one. A smart buy all the way around and there would never be any "Buyers Remorse" with this one."- Steve Huff
Read the full review on SteveHuffPhoto.com