Seneca said so perfectly that "Luck is what happens when preparation meets opportunity." During my first photography trip as a Sony shooter (having just switched over from Canon) my friend Cliff and I were driving home from Colorado when we noticed we could probably make it to Great Sand Dunes National Park (a place neither of us had been to) by sunset if we skipped dinner. We were in his RV so going fast was out of the question, but we put the pedal down and got there just as the clouds in the sky were starting to turn.
It was early January so the river that usually flows in front of the sand dunes was gone and there was about 1-2 feet of snow there instead. This made getting to the dunes quite labor intensive so by the time we actually got to an ideal spot to shoot, the clouds were already nearing peak color. But my goodness, that sunset...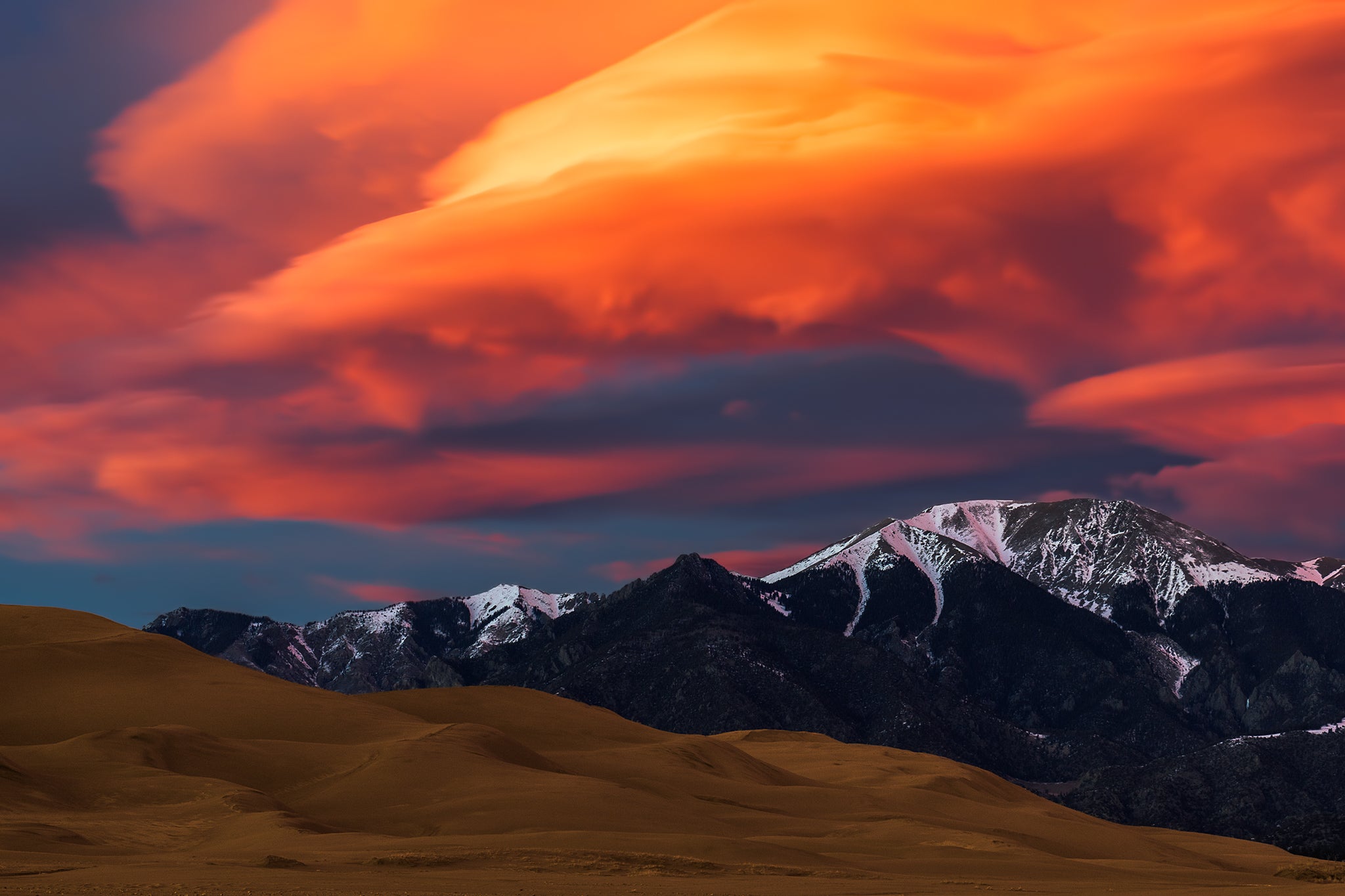 Sony α7. Sony 28-70mm f/3.5-5.6 OSS lens. 1/15-sec., f/5.6, ISO 100
It was, to this very day, the most brilliant and jaw-dropping sunset I've ever seen in my life. I had very little time to get into position, get my settings right and take a shot. Fortunately, I was prepared. Although the camera I was using was brand new, I had spent hours at home getting acquainted with it and even spent time on the road trip reading through the manual and getting my settings just the way I like them. By the time that crucial moment came around, I was just about as comfortable with my camera as I would have been with my old Canon gear.
These are not similar cameras either. Yes, they both have shutters, apertures and ISO settings, but the menus are completely different, the dials are in different places and the Sony's have SO many more options to choose from. If I had just taken the "figure it out as you go" approach I likely would have missed the peak light over the sand dunes that lasted all of 3-5 minutes before it was gone.
We got lucky. We drove for hours to an unfamiliar National Park and stumbled onto the most beautiful sunset of my life just in time to get a few shots off before we were back on the road and heading home again. But because of the preparation I had put in, I was able to capitalize on this opportunity and walk away with a shot I love to this day.
James Brandon is a regular contributor to Alpha Universe. Follow him on Instagram @jamesbphotos