Photographer and filmmaker Tristan Zhou (@trystane) creates urban imagery usually focusing on cityscapes and architecture. He recently had the Sony Xperia 1 IV with him while near the Oculus in New York City and decided to incorporate the unique structure into a portrait shoot. "For me, I think the best camera is the one that you have with you," Zhou explains. "If I'm out without the intent to shoot anything, then I won't necessarily bring my camera bag. But I'll always have my phone, so it's nice to have one with me that's capable of producing nice images." We caught up with him to learn more about how the Xperia 1 IV performed for his portrait shoot in the city.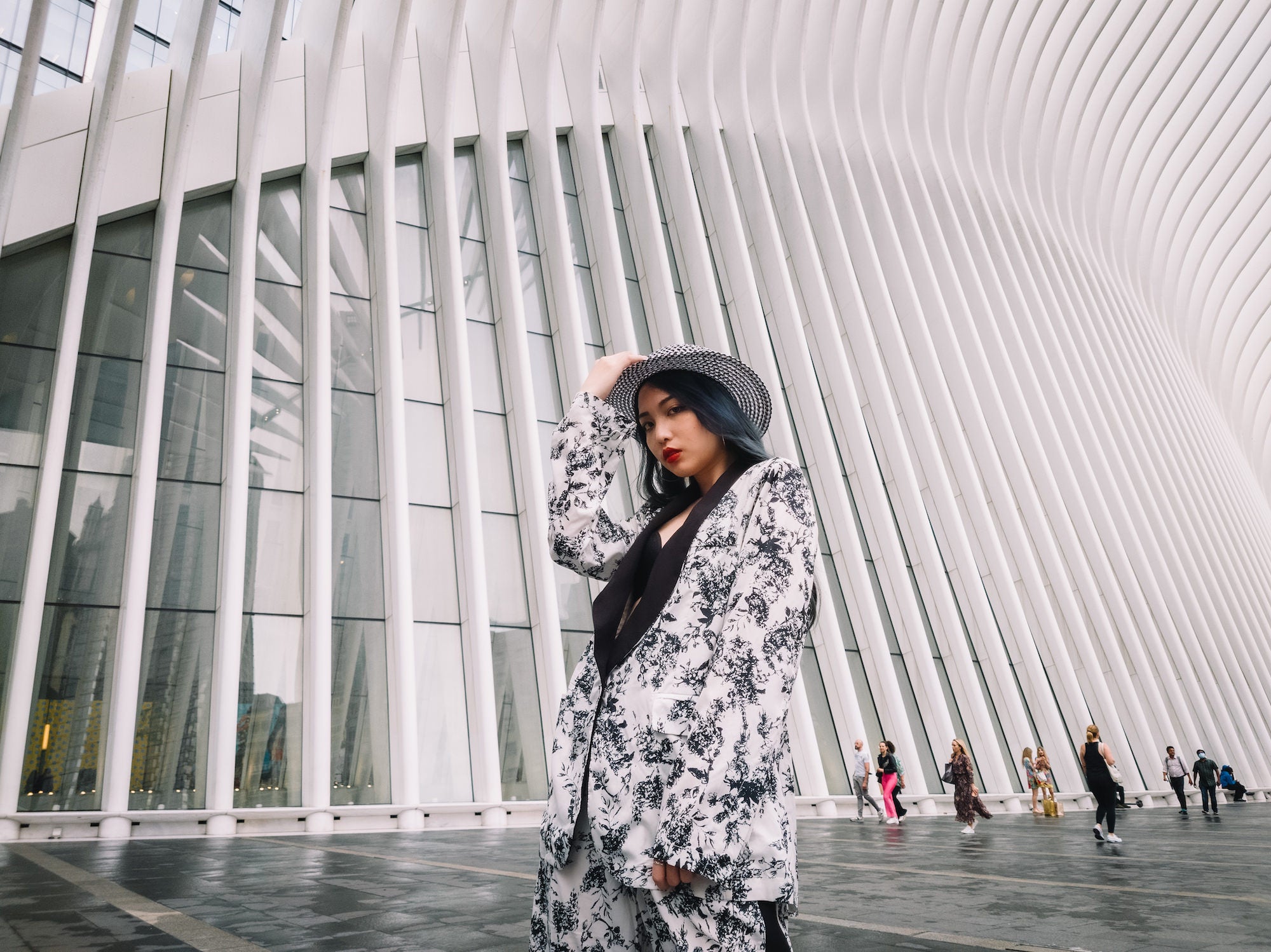 Photo by Tristan Zhou. Sony Xperia 1 IV. 1/400-sec., f/1.7, ISO 100
Can't use your big camera? No problem. How photographer and filmmaker Tristan Zhou used a smartphone at the Oculus in New York City for a unique portrait session.
When using the Xperia 1 IV for the portrait shoot, Zhou calls out how the Eye Autofocus and 20 frames per second shooting allowed him to focus on creating because he knew he would get a crisp shot at a good moment. "Eye Auto Focus is really useful because it gets your image really sharp and focuses on the eye, which is just unseen before on smartphones for photography," he says. "Then with the 20 frames per second…you can burst the shutter so you won't miss any of the nice moments that your model is holding."
He continues, "I also really like the 4K screen – it's really nice when composing my subject in the image. Then I like that it actually has the optical zoom. That's the main key thing I keep telling my friends. It actually zooms!"
During a portrait shoot, Zhou likes to photograph the subject from different distances and angles for a variety of compositions. The three different lenses on the Xperia 1 IV made this easy for him when on the busy streets of New York City. "I like to have variety and different options," he says. "I would almost choose having those focal lenses over the great image quality because I can play around more with the perspective and stuff. Luckily I don't have to choose."
He continues, "Plus having that zoom lens on a phone is really helpful. Let's say I took one image at 85mm and another one with the 16mm, and then the 24mm – it'll have the same image quality across all three of them which is really nice. In many phones, the main camera might be really good, but the wide angle might lose some quality. Here you have sharp images across all the focal lengths."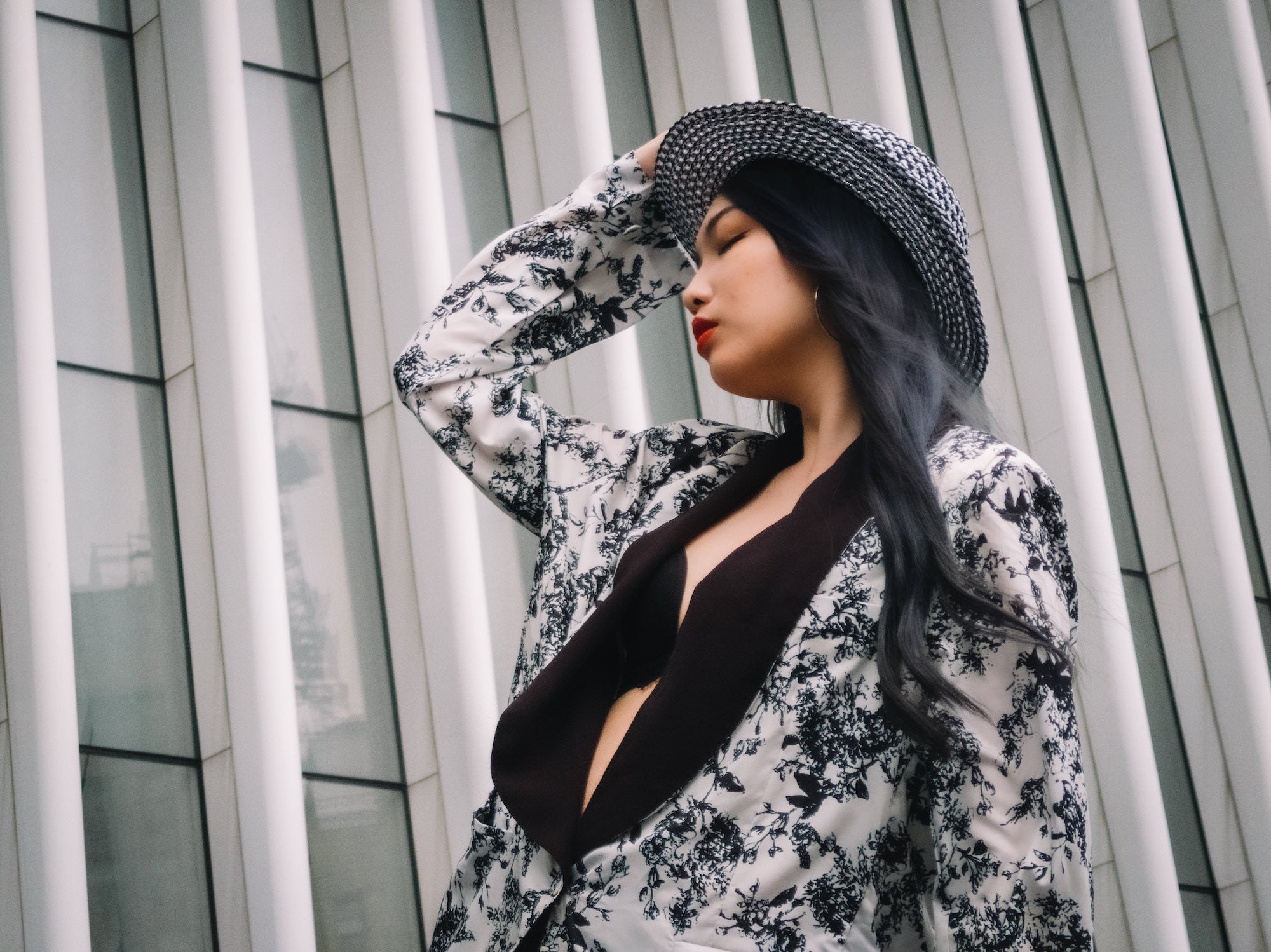 Photo by Tristan Zhou. Sony Xperia 1 IV. 1/400-sec., f/2.3, ISO 100
The other feature of the Xperia 1 IV that made it easy for Zhou to focus on creating was the Photo Pro App and how it recreates the interface of his usual Sony Alpha cameras. "I think the Photo Pro app is really useful for my workflow," he says. "Whenever I want to create something that I know I'm going to edit and post, the Photo Pro app really comes in handy. It's similar to the camera that I'm using, so the interface and everything is really easy and I can adjust pretty much everything to my liking."
See more of Tristan Zhou's work on Instagram @trystane and on TikTok @trystanez.