Content creator Jessica Hirsch runs the popular CheatDayEats accounts on Instagram and TikTok, where she creates compelling content of herself making different recipes at home or trying different dishes at restaurants. Hirsch is a long-time Sony Alpha camera user and recently she's been testing out the Sony Xperia 1 IV for her work. The smartphone offers a number of benefits for content creators who are constantly in motion, and Hirsch wanted to give the Xperia a run to see if it was up to her level of photo and video work. "I feel like this is exactly the type of phone you want if you're a content creator," shey says, "because it's like having a professional camera." We connected with Hirsch to get the details on how she's using the Sony Xperia 1 IV for her content.
Hirsch, who is a member of the Alpha Collective and shoots with her Sony Alpha photography kit, says she enjoyed shooting with the Sony Xperia 1 IV because it shares features with her Sony Alpha camera. She used key features for photo and video like shooting in high burst mode and slow motion. "The high burst is incredible," she says. "I could capture up to 20fps continuous burst shooting, complete with autofocus and auto exposure. We were pouring caramel onto this ice cream and I did a burst shot and it's so crisp. The ice cream started to melt and the drip was perfect and made for a beautiful shot. I could change the shutter speed– and what other phone can do that–to ensure I'm capturing all of the action crisply."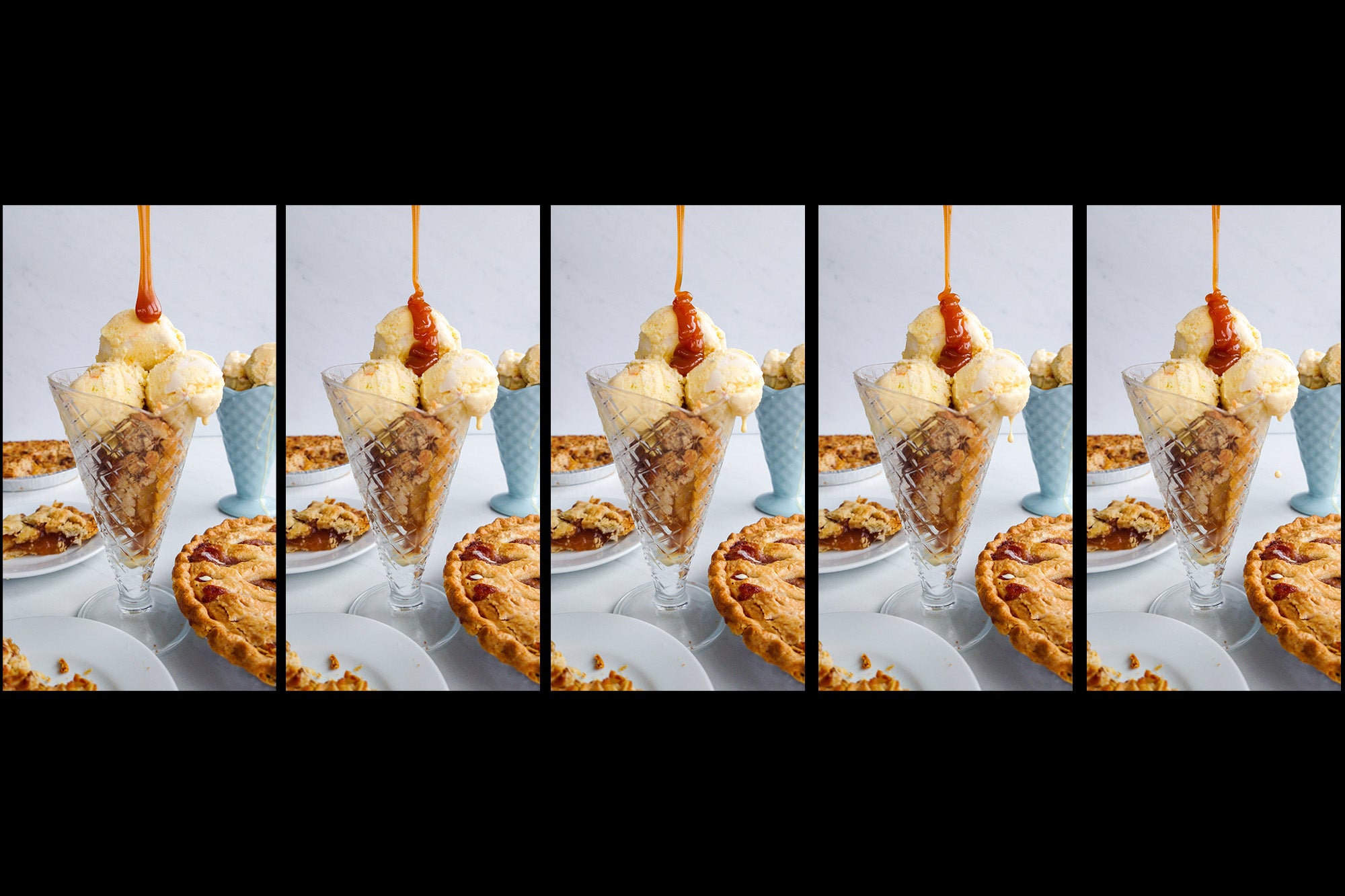 Burst Photos by Jessica Hirsch. Sony Xperia 1 IV. 1/2000-sec., f/1.7, ISO 200
She continues, "And then the 4K 120fps shooting was huge for me because such a big part of my content is slowing down footage. The slow motion is just amazing. It was super smooth cinematic, beautiful footage. It makes it super simple to be cinematic just by utilizing the features that are on the phone to emphasize and really exaggerate specific moments."
Hirsch likes to capture recipes and dishes from different angles and distances to showcase the details of each. The three lens system in the Xperia 1 IV was a boon for her here. "The 16mm ultra-wide shot is great for those overhead shots where I'm trying to get the full table or if I actually want to showcase myself at a restaurant and get more of the ambience," she explains. "Then I'll use the 24mm wide lens for a closer upshot of the actual dish to get details of something like a yolk starting to open up and pour onto the pasta for a carbonara. The 85-125mm can be a little tight depending on where I'm shooting, but I can use it for more scenic shots of the area like the New York City skyline to add to the whole vibe of the video."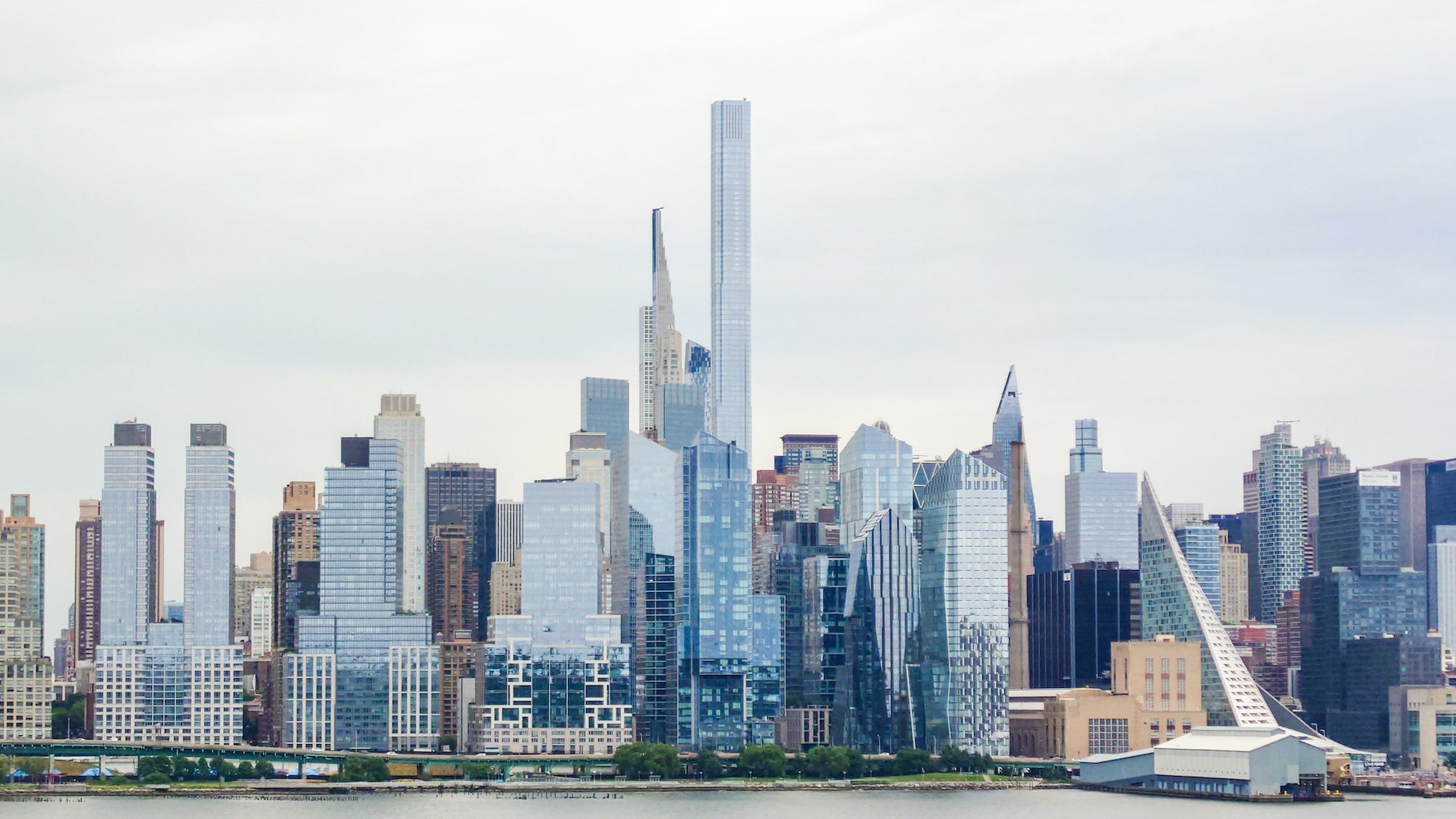 Photo by Jessica Hirsch. Sony Xperia 1 IV. 1/2500-sec., f/2.3, ISO 64
Smartphones can be challenged by longer focal lengths, so Hirsch wanted to see how the true optical zoom in Xperia 1 IV performed. "In other phones you'll notice the quality go down when you zoom," she says, "but with the true optical zoom you don't lose quality. At each different focal length it's nice and sharp, where you'll notice very quickly with other phones that all of a sudden it gets grainy when you zoom. It's something that the Sony captures beautifully compared to other phones I've used."
"One of my quick tips that you can do with the phone is flipping it over so that the lenses are actually on the bottom. Then you can get it really close to the food and it just has this really cool monumental look and just a different way to showcase it."
She describes the Xperia 1 IV as a great complement to her full Sony Alpha system. She can get unique footage with the phone and easily use it with the footage from her camera. "I shoot with the Sony Alpha 7S III and having a phone that can match the Alpha 7S III footage when I put it into the timeline and cut back and forth is great," she says. "It's a light phone and it gives me a lot of flexibility. I can stick it closer to the food so there's just added footage to my repertoire that gives it a different feel and look, but at a high-quality."
See more of Jessica Hirsch's work for @CheatDaysEats on Instagram and TikTok.
Learn more and pre-order your Sony Xperia 1 IV HERE.