As part of a photo shoot for Adorama, I worked with Sara Landeau @saralandeau guitarist for the Julie Ruin @thejulieruin to pose for us and have fun with some beautiful Fender guitars (and one bass) on Coney Island.
 For the shoot, I used the Sony α9. I chose the α9 for several reasons and this shoot illustrates why.
Sony α9. Sony 35mm f/1.4 lens. 1/10,000-sec., f/1.6, ISO 100
I shot mostly in SInge-Shot AF with a pair of Sony lenses. Using the joystick on the α9 to move my focus points, I was able to stay in AF and never switched to manual. I love using the α9's joystick to control the focus points which is something I didn't have on my α7-series cameras. I also trust the α9 to be smart and fast with its focus tracking. I used to do a lot of manual focus because I felt like my hand and eye were quicker than my camera at tracking faces as the model moved quickly. With the α9 I don't have that feeling. It tracks perfectly.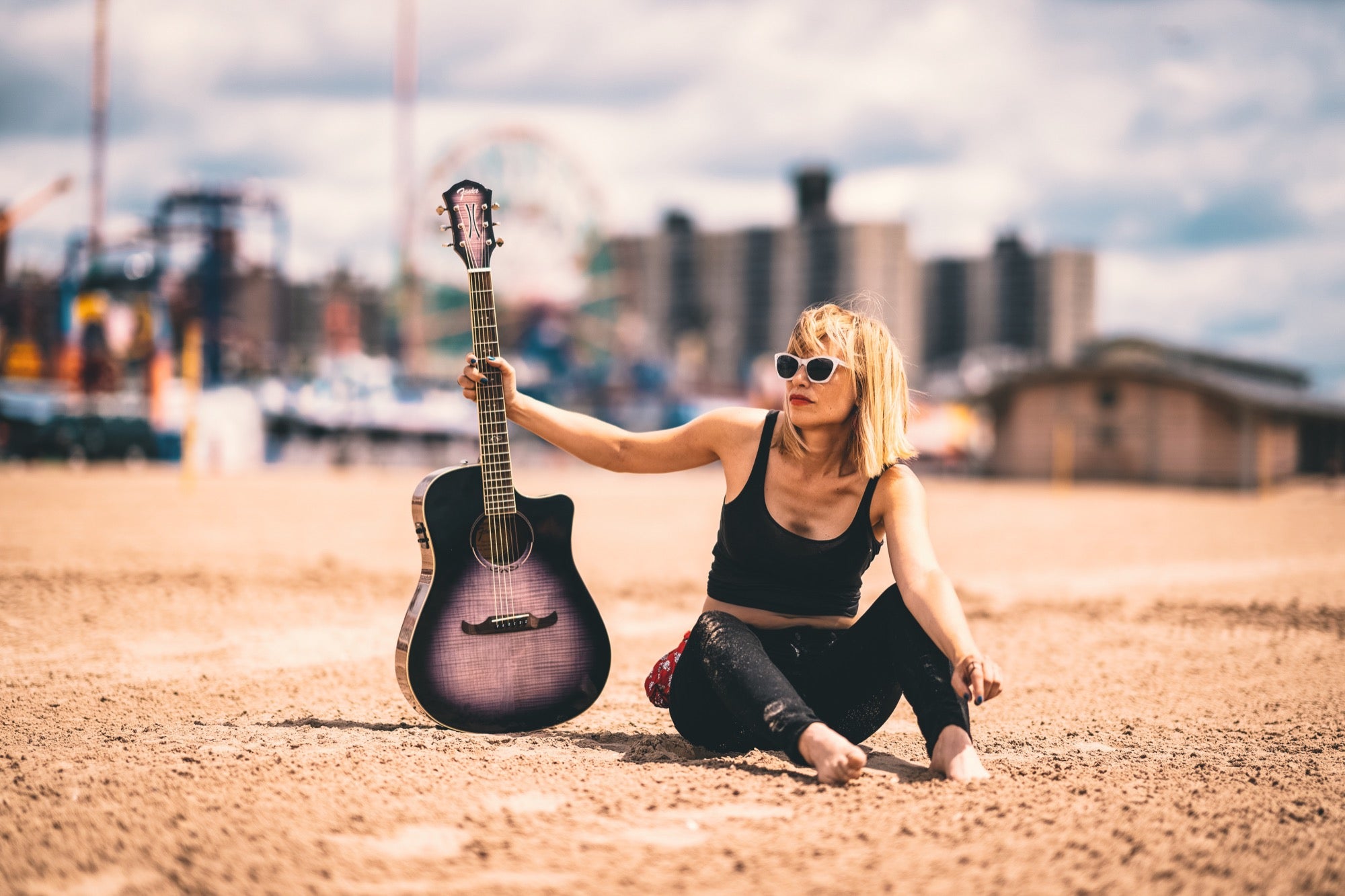 Sony α9. Sony 85mm f/1.4 G Master lens. 1/10,000-sec., f/1.4, ISO 100
Although this shoot was on an overcast day, it wasn't a dark overcast day and on the beach and on the sand, it was actually very bright. Sara had difficulty keeping her eyes open at times. Also, she had some dark clothes on and so even though it was overcast, I still needed a lot of dynamic range. From the white sand to the dark clothes, I had everything in the files. That was amazing. The image quality and the dynamic range of the α9 are just incredible.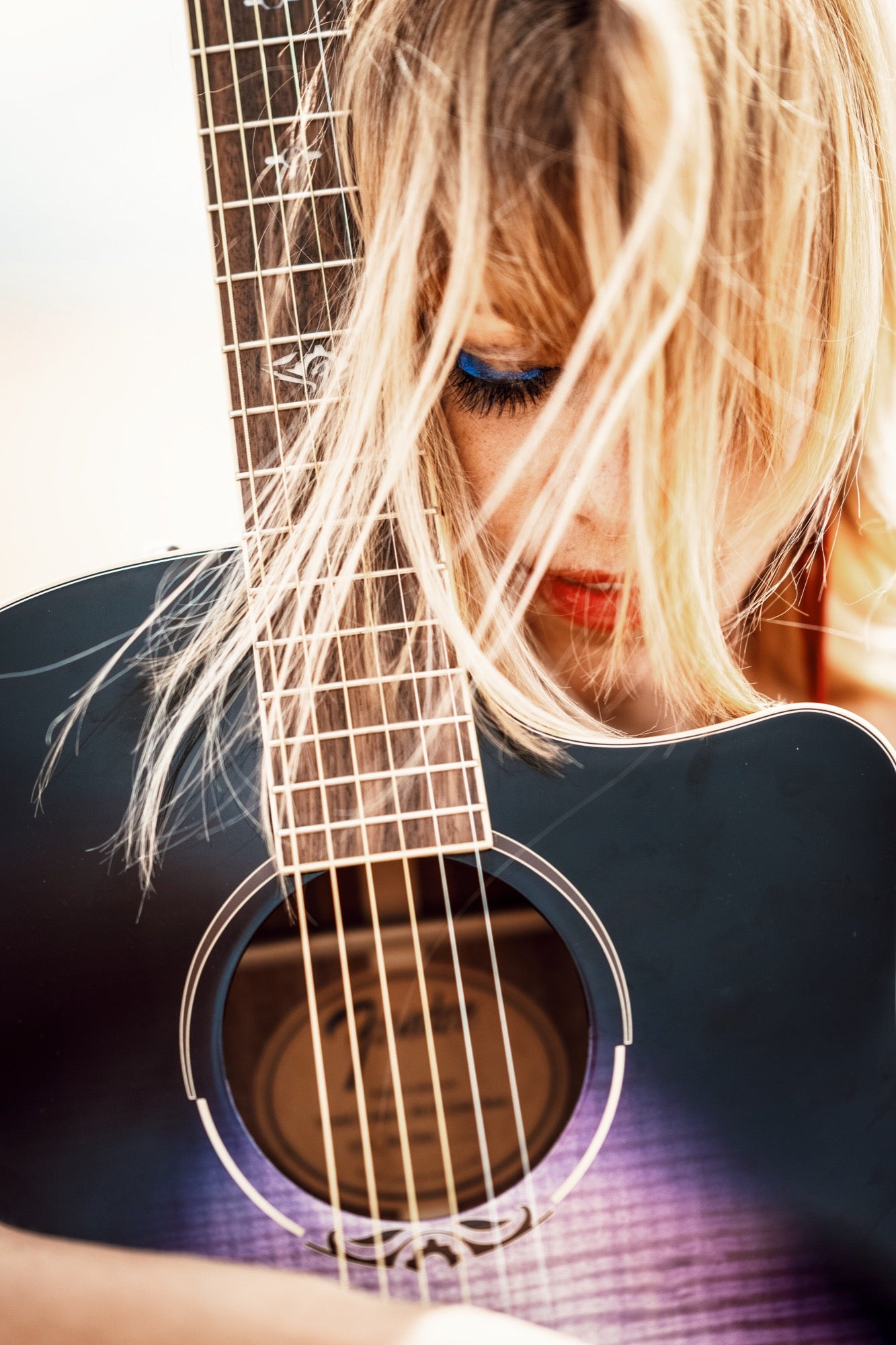 Sony α9. Sony 85mm f/1.4 G Master lens. 1/10,000-sec., f/1.4, ISO 320

I used the Sony 85mm f/1.4 G Master and Sony 35mm f/1.4 lenses mostly shooting between f/1.4 and f/2.8 with a high shutter speed to freeze the action and get a sharp image. I asked Sara to rock the instrument instead of holding still which gave the photos a more dynamic and lively feel. I also focused on color. These guitars have very specific and famous colors so I used the background and Sara's clothes to highlight that.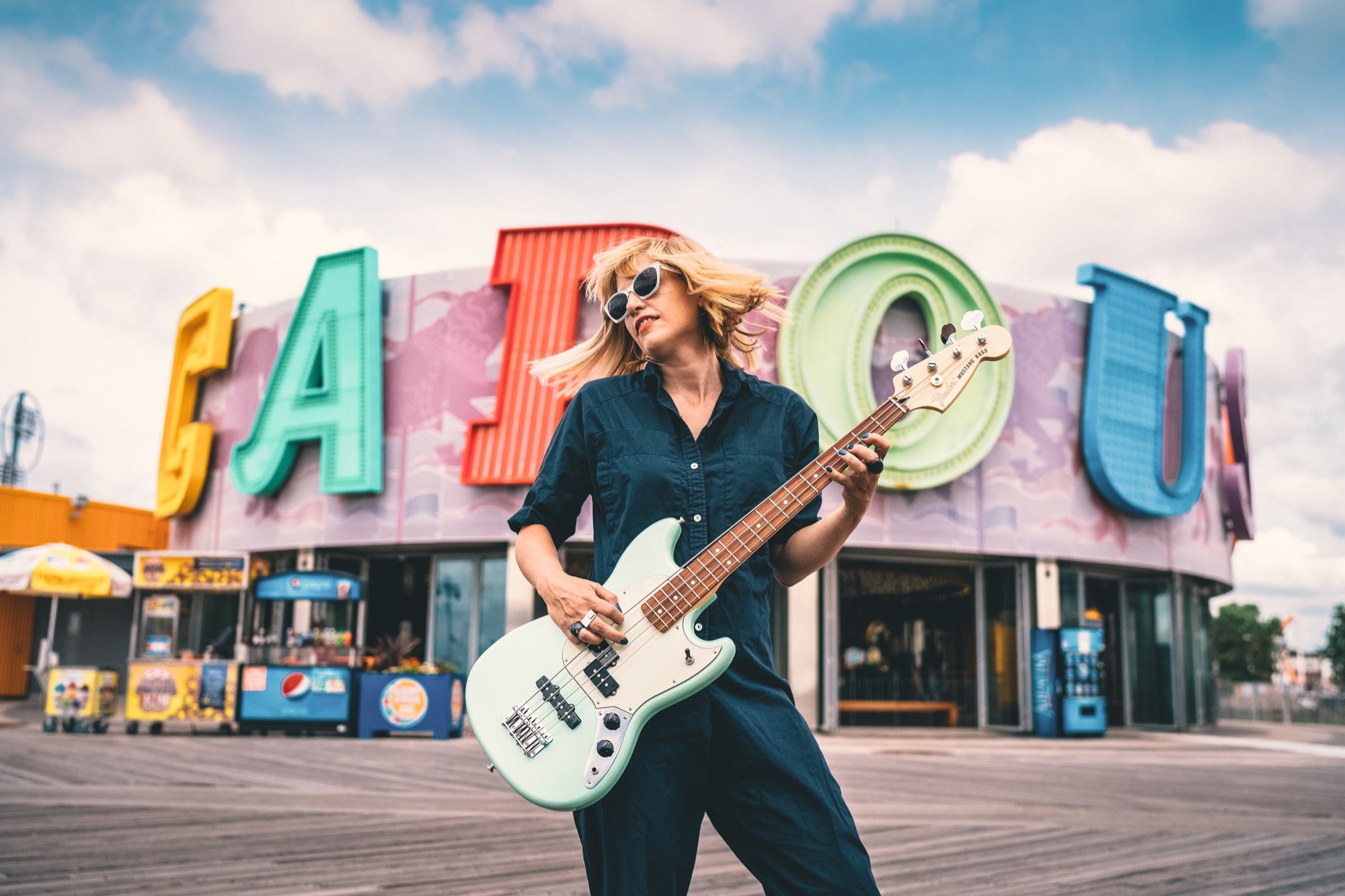 Sony α9. Sony 35mm f/1.4 lens. 1/10,000-sec., f/2.8, ISO 640
Sal D'Alia is part of the Sony Alpha Imaging Collective. You can follow him on Instagram @timbuz.