I've been asked at least a hundred times about info on viewing, setting up, shooting, camera settings and everything around the Solar Eclipse next week. While it's all very important information to know, I've actually never photographed an eclipse before. So I figured I'm probably not the right person to write about or tell you how to do it. A quick Google search will find you thousands of articles about it. But last week I got a question about editing the photos, and I realized nobody is talking about that part – especially those cool photo composites you see where multiple phases of the eclipse all appear in one photo.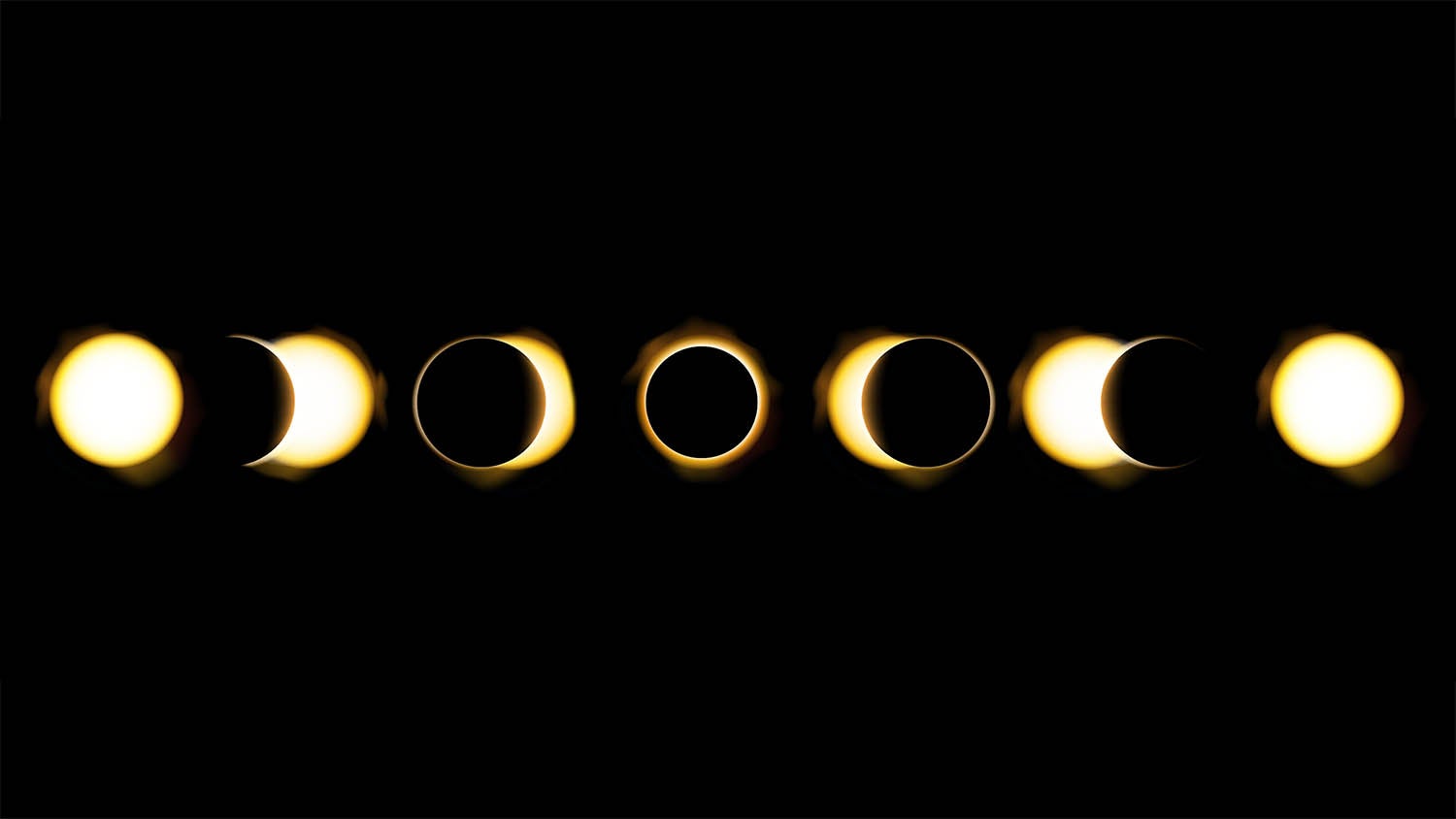 So I realized I can definitely help with what comes after. And if you're reading this ahead of time, you still have time to make sure you get the photos you need to create some of the cool images you may have in mind.
Live Eclipse Photo Editing Webinar on 8/24
I'm also announcing a free live webinar on Thursday, August 24th. It's called Live Photo Makeover: Eclipse Edition. My photo makeover series has been super popular and I think it's because I take your photos and edit them, rather than my own. I'll be hosting a free webinar to do just that with your eclipse photos.
Where: Sign up right here
When: Thursday, August 24th at 12pm Noon (Eastern Time)
Submitting Photos: Please submit only unedited Raw or high-quality JPG photos. No edited photos please. And I won't be able to edit all of them, but I promise I'll take a good sampling of the ones I receive. Feel free to submit bracketed HDR photos too.

The video below walks you through a couple of popular eclipse composites I've seen and how they're done. And you can download the files I used and try them out if you'd like. I hope the video does two things. First, as you watch it I hope that you'll get a couple of ideas on how to creatively set up your eclipse shots. What do you plan to do with this photo? What's your final vision? Do you need to set up and shoot in a certain way to get the photo you want?

And here's the link to download the images in the tutorials. (Click Here)
I also did a version of the video for editing in ON1.


And a version with Affinity is coming.
See more about Sony Artisan Matt Kloskowski here.
Follow him on Instagram @mattkloskowski.
You can see more of his wrting on his blog.