We've all had those times where the photograph we took just didn't communicate the message we were hoping it would. Cameras see the world very differently than our eyes do; some of those ways are obvious (2D vs 3D) and some are not so obvious (barrel distortion and dynamic range). Another key difference is that a camera can only fit so much within the frame. Even a fisheye lens won't be able to show what the human eye can see.
So what are we to do then when faced with a scene so magnificent and grand that there's no way to communicate it effectively in a two-dimensional version of itself? Well, the answer could be to include something for scale.
I find myself in situations like this all the time. Sometimes there just isn't a way to communicate the size and grandeur of something in a photograph without including something in the frame for reference. This "thing" could be a person, or a vehicle, or a bird, or plane, or anything that anyone (regardless of who they are or where they're from) will be able to recognize and instantly receive the message you're trying to send in the photograph.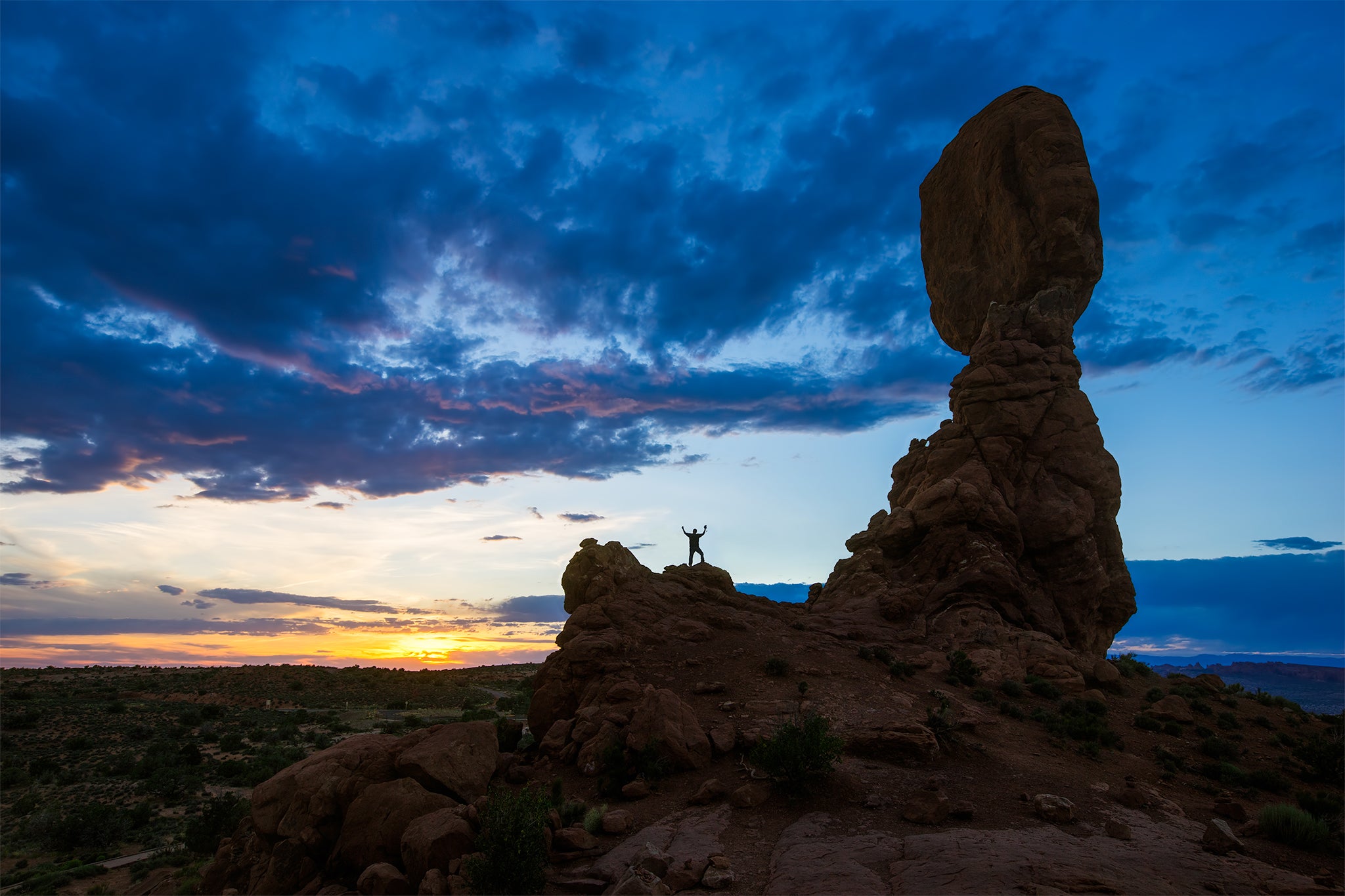 Balanced Rock, Arches National Park, Utah. Sony α7, Sony FE 16-35mm f/4 ZA OSS lens. 1/20-sec., f/11, ISO 100
When you're including someone in the frame for scale, consider your lens choice, focal length and how you hold the camera to enhance or reduce distortion. Wide-angles create depth and give you a wider field of view. If you use a person in the frame to create scale, be careful not to tilt the camera much or they can appear distorted. The distortion increases the wider you go and the more you tilt.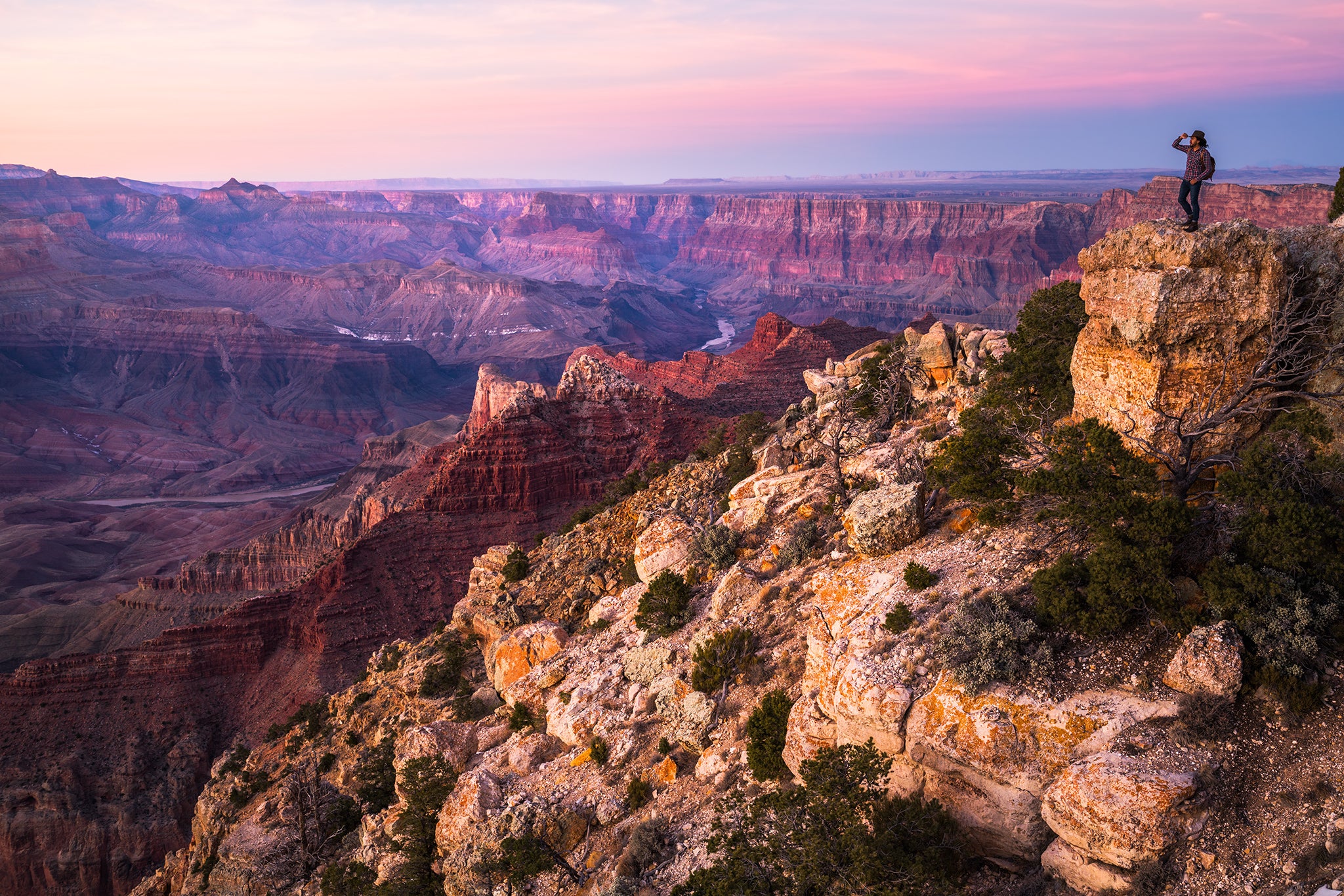 Grand Canyon National Park, Arizona. Sony α7R II, Sony FE 16-35mm f/4 ZA OSS lens. 1/10-sec., f/7.1, ISO 100
Try composing in a way to have an object in a key position in the frame where the eye is naturally drawn to it. In the image below, the helicopter is in a natural rule of thirds position in the frame where a viewer will see it and immediately realize the scale of the scene.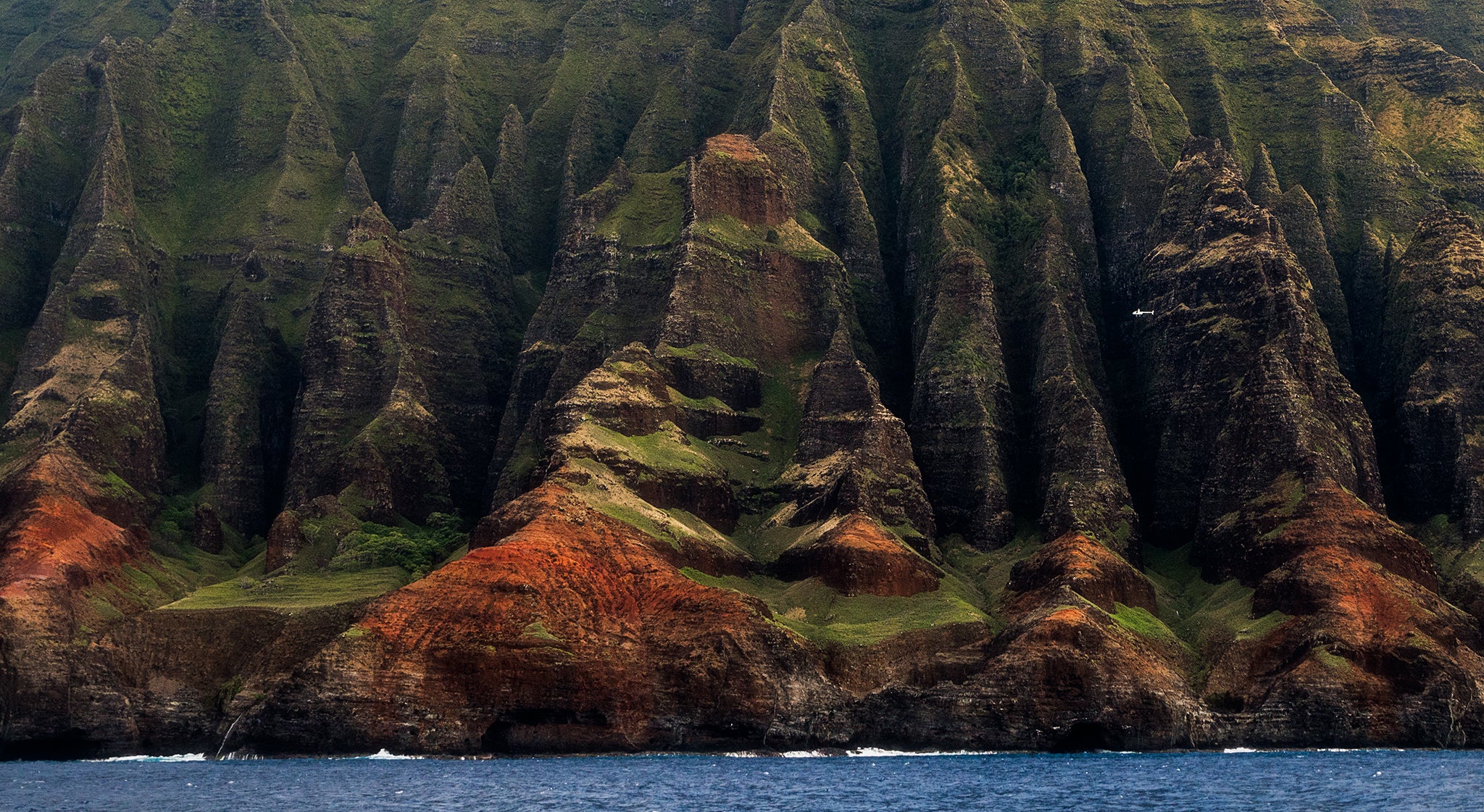 Na Pali Coast, Kauai. Sony α7R III, Sony FE 16-35mm f/4 ZA OSS lens. 1/800-sec., f/4.5, ISO 500

Telephotos compress the depth in the scene. The longer the focal length, the more compressed the scene becomes. A lot of landscape photographers work diligently to keep other people out of the frame. To create a sense of scale, actually composing the image to include people can transform the photo and give it much more impact.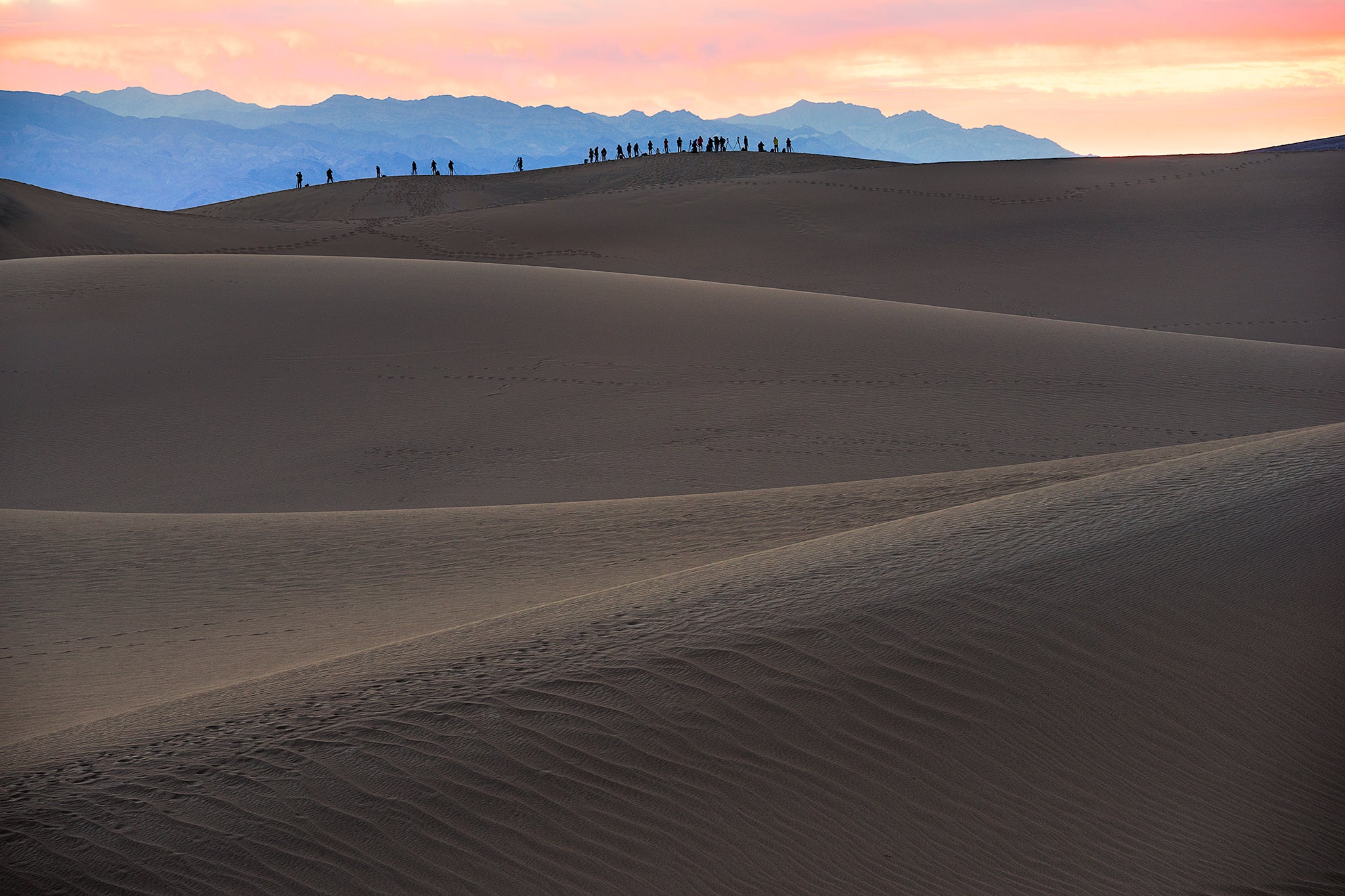 Death Valley National Park, California. Sony α7, Sony FE 70-200mm f/4 OSS lens. 1/13-sec., f/7.1, ISO 100
About the author:
James Brandon is a travel photographer and educator based in Fort Worth, TX. Follow him on Instagram @jamesbphotos and sign up for his workshops here.

To learn more about back button focus and Brandon's other tips and tricks for getting sharper images, check out his ebook Tack Sharp: A Step By Step Guide To Nailing Focus.