I still remember getting my first 16-35mm lens on a full- frame camera. It was like a whole new world of possibilities had been opened up for me. I began shooting everything I could at 16mm – and I loved it! There can be problems that arise from shooting that wide, though. The biggest threat to shooting super wide is losing your viewer in a scene that simply has too much in it and no obvious place for the viewer's eye to go. This is how I defeated that problem and why my wide-angle scenics are some of my best images.
When shooting super wide, the all-too-common mistake photographers make is simply not getting low enough to the ground. I see it on every workshop that I lead. Often times, the most important element in a wide-angle shot is what's right in front of your feet: the foreground. And it's typically not enough to just back up with your feet to include it. You need to get down low; and if you think you're getting low enough, you probably aren't!
Here's a way to think about this concept that's helped me: People love to take pictures of sunsets. The problem is that the sunset is not a subject. Sure, you can disagree and make the sunset your subject but I've got news for you, we've all seen incredible sunsets. My five year old has seen incredible sunsets. The sunset isn't your subject, it's a backdrop. Do you know what fewer people have seen? Incredible sunsets at Banff National Park. And do you know what even fewer people have seen? An incredible sunset at Johnson Lake inside Banff National Park. And even if you've seen an incredible sunset at Johnson Lake in Banff National Park, you probably haven't seen one with an incredibly thin layer of frozen ice forming on the surface of the water. If you want to make unique photographs, get specific.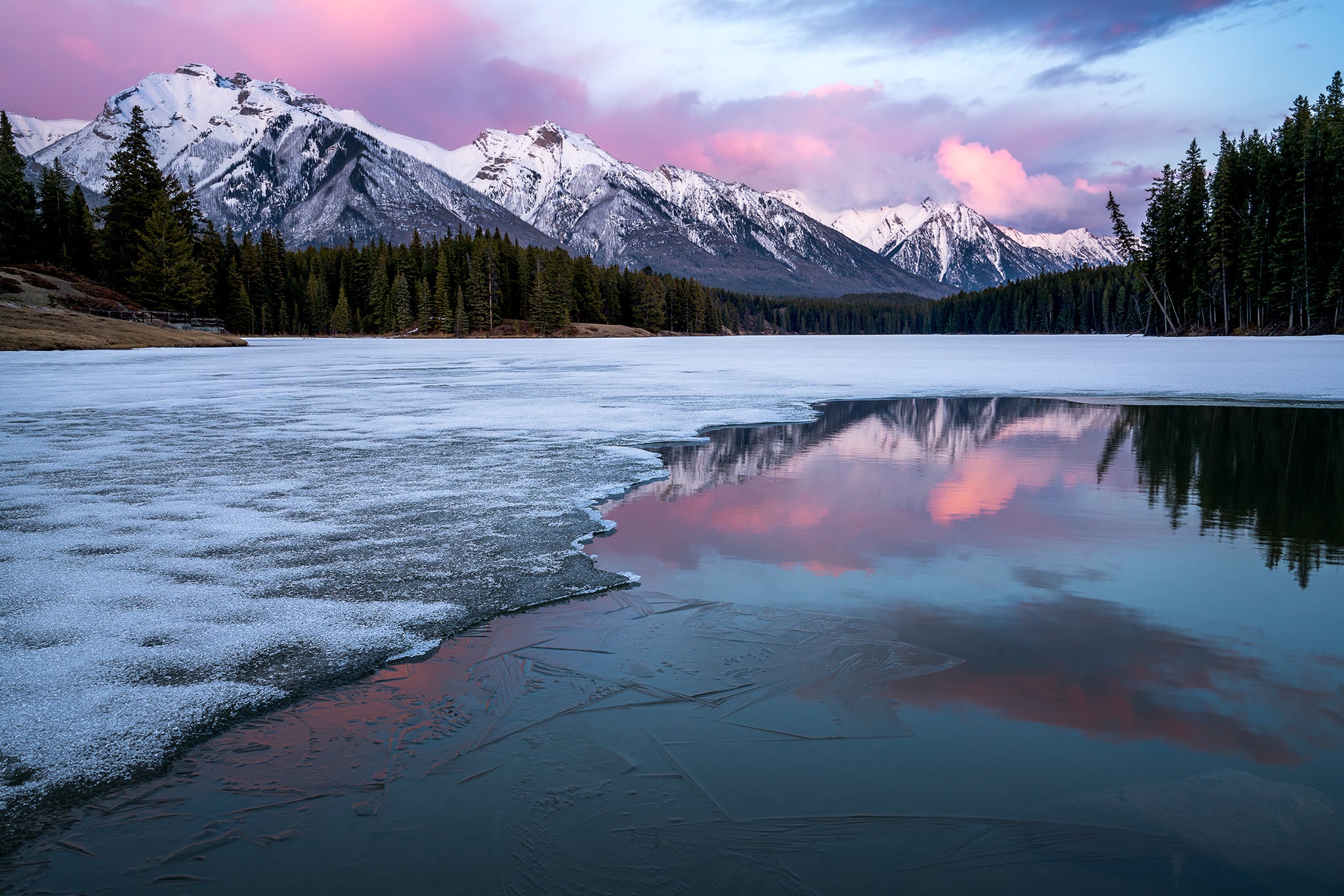 Sony α7R II, Sony FE 16-35mm F4 ZA OSS lens. 0.8-sec., f/13, ISO 100
Having this mindset makes a real difference. As I surveyed the scene that evening, I noticed the ice and snow on the lake, but when I saw the thin layer of new ice forming, I knew I had to have it in my shot. And because of that, I had to get down low. For this photo, I was literally sitting at the edge of the water, with my tripod legs in the water, and my camera sitting just a foot or so above the surface of the water.
Fortunately for me, every Sony camera I've owned has a tilting screen. This allows me to put my camera at or near the ground, but still remain seated or even standing. Back in my DSLR days, I would have been laying on my stomach in the snow and mud trying to see the live-view screen or look through the viewfinder or I simply wouldn't have tried to take the shot.
Next time you go out shooting, don't just think of what's far away as your subject. Think of it as a backdrop to the unique and interesting foreground that you are now challenged with finding. Here are some more examples of wide angle shots I've taken where the foreground helped create a strong image.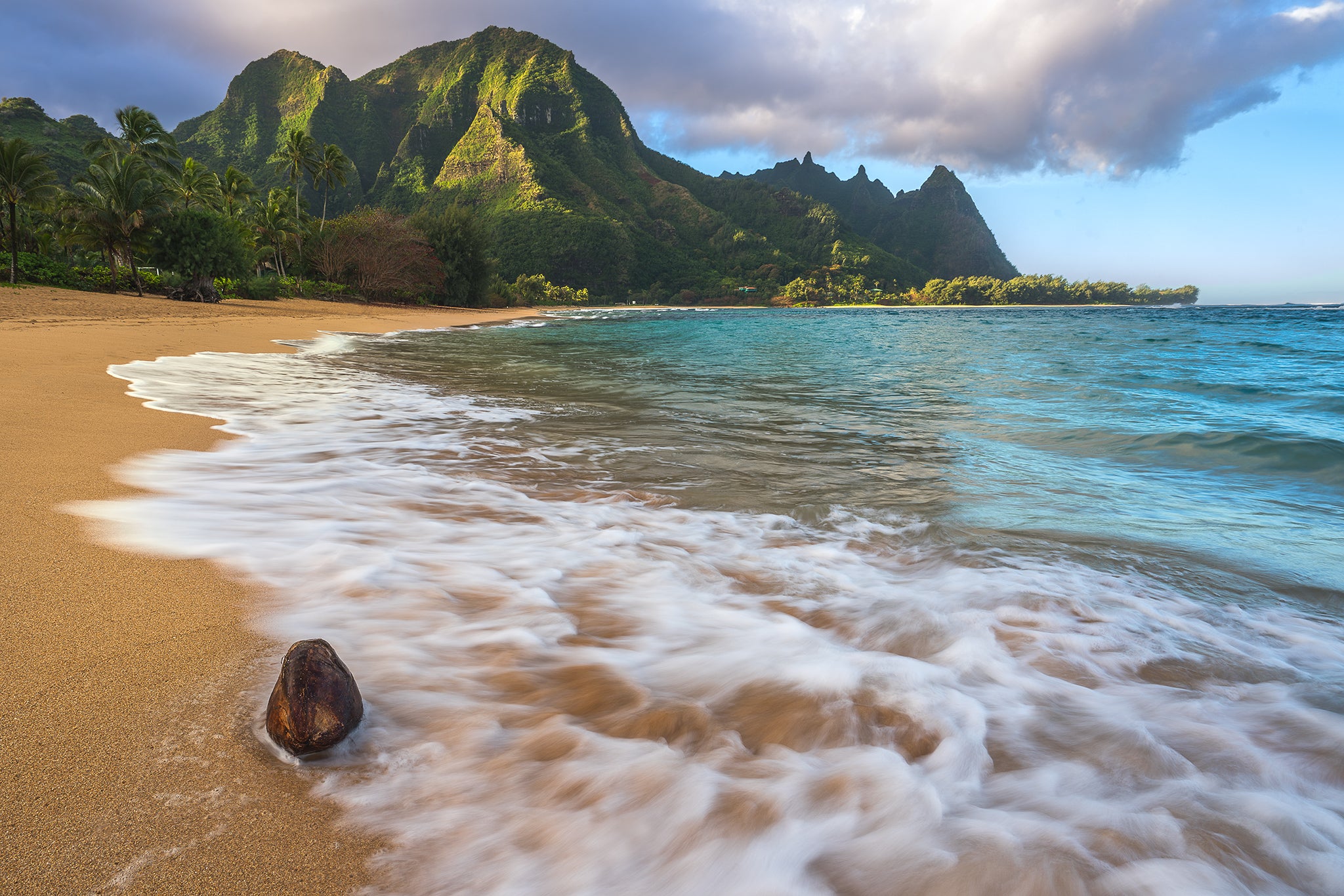 Tunnels Beach, Kauai. Sony α7R III, Sony FE 16-35mm F4 ZA OSS lens. 1/8-sec., f/16, ISO 50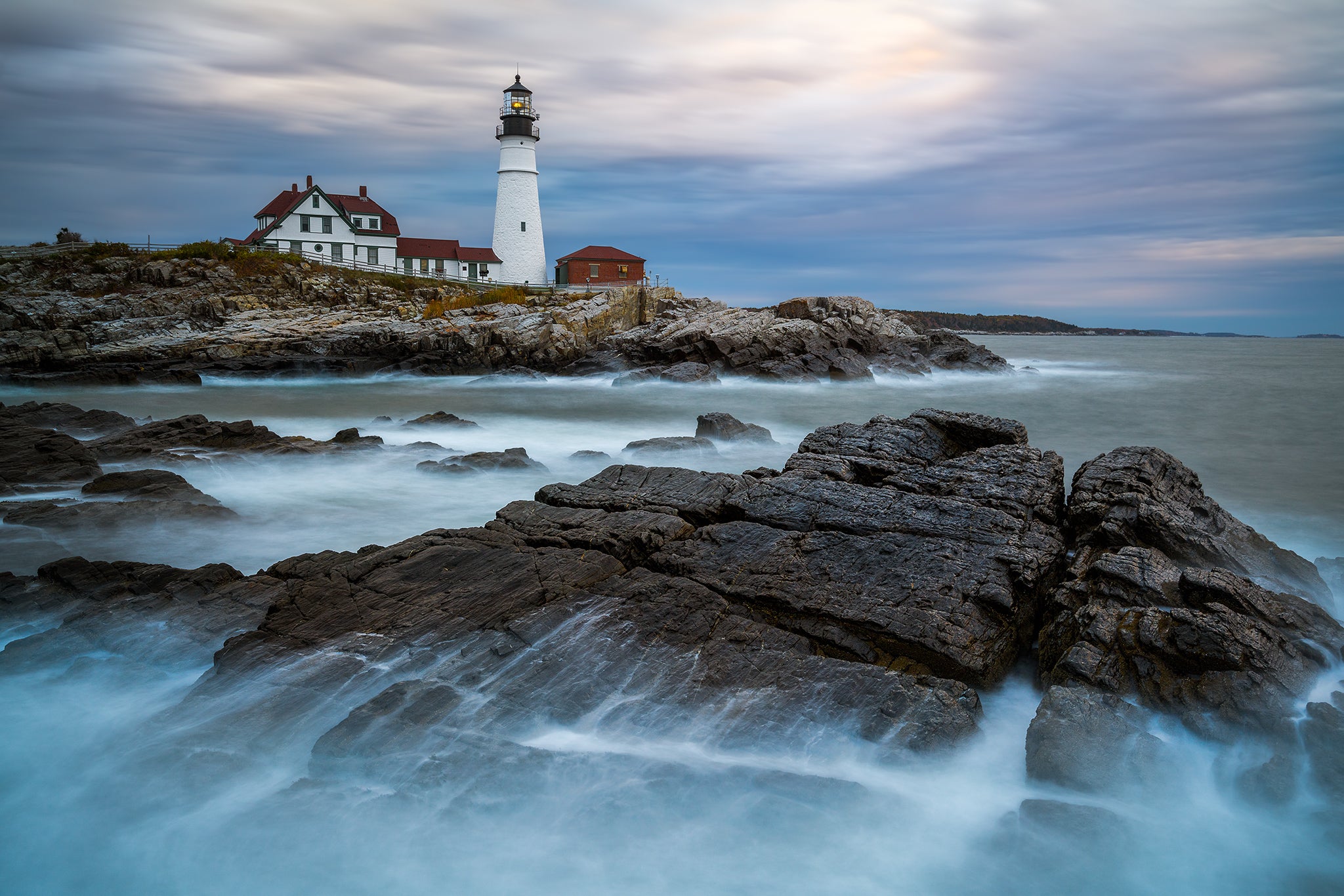 Portland Head Light, Maine. Sony α7R II, Sony FE 16-35mm F4 ZA OSS lens. 20-sec., f/6.3, ISO 160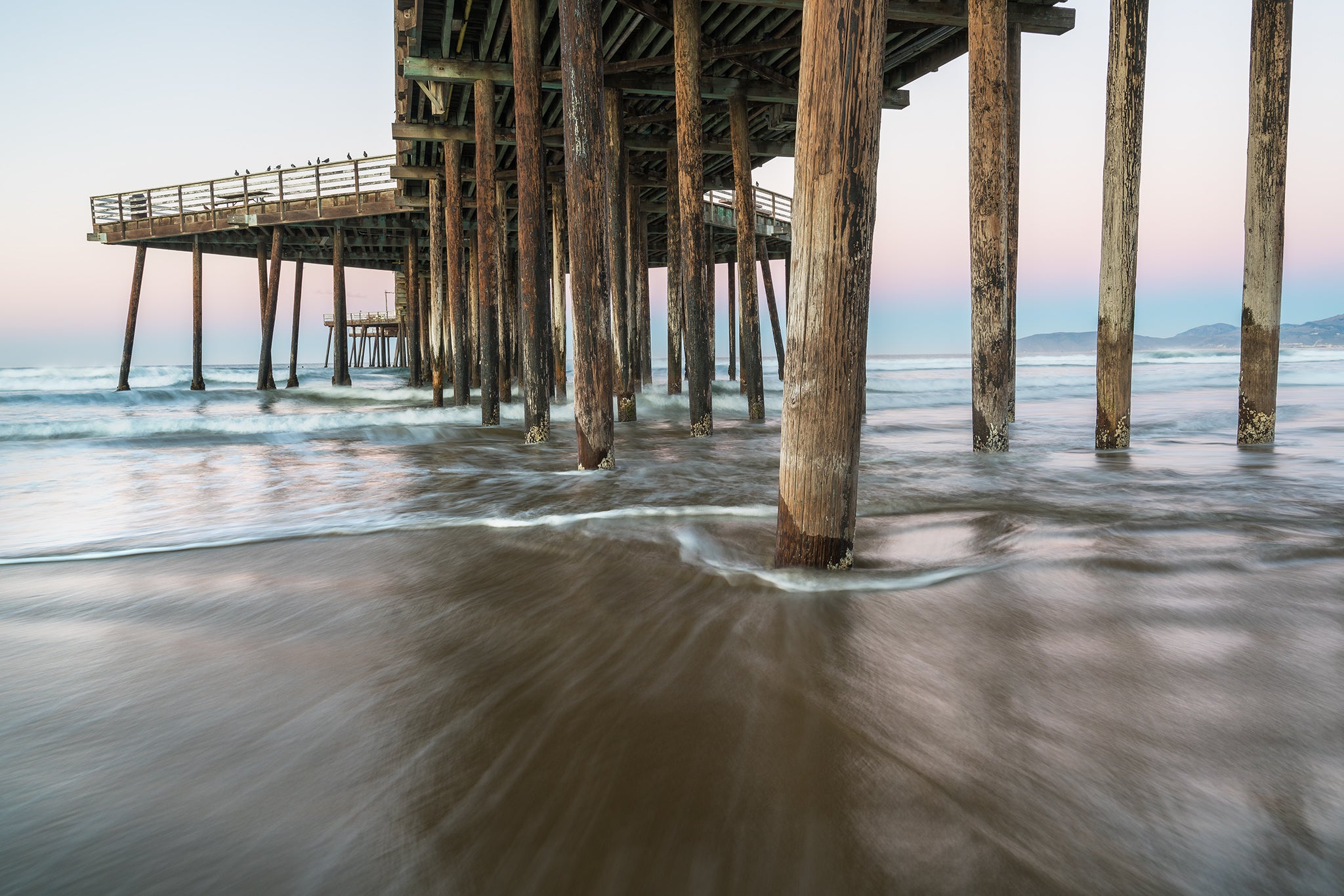 Pismo Beach Pier, California. Sony α7R II, Sony FE 16-35mm F4 ZA OSS lens. 0.8-sec., f/11, ISO 100
About the author:
James Brandon is a travel photographer and educator based in Fort Worth, TX. Follow him on Instagram @jamesbphotos.