Aly Nickerson (@alygraphs) is the winner of the Alpha Female+ #SonyLife Challenge for this glowing self-portrait with her son. "This image was a self portrait I took with my youngest son to commemorate him turning one and our bond together," she says. "Having a baby in 2020 was especially challenging with so many unknowns, so he was absolutely the light at the end of that year for me. The self portraits I take with my children are heirlooms for them to see not just how we looked, but how it felt in the moment."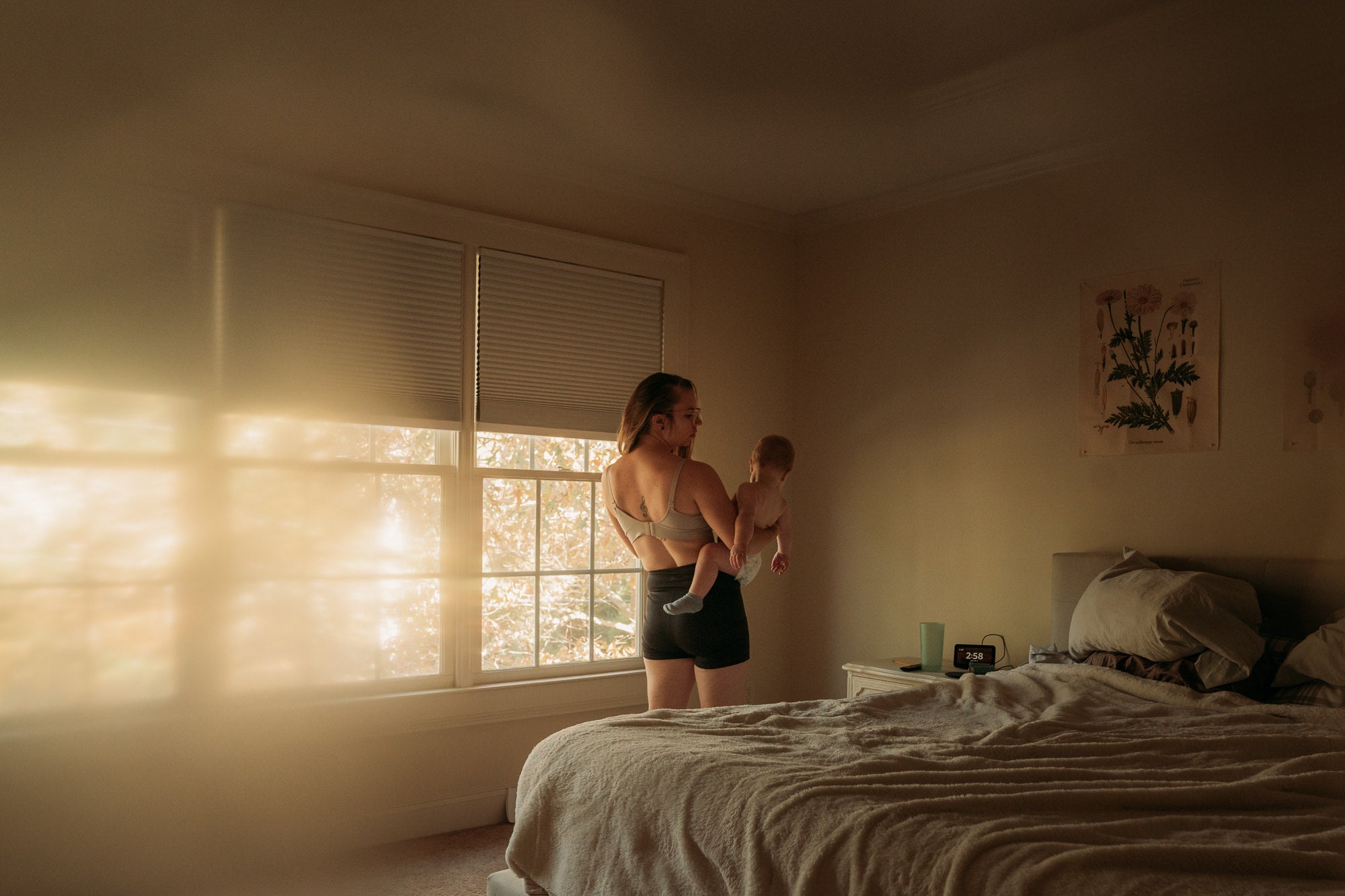 Photo by Aly Nickerson. Sony Alpha 7 III. 1/80-sec., f/5, ISO 1250
Aly Nickerson is the winner of the Alpha Female+ #SonyLife Challenge for this dreamy self-portrait with her son, which she shot with the Sony Alpha 7 III through a plastic bag.
Nickerson took a creative approach to this image to give it a dreamy, glowing look. "My goal with this image was to portray a glimpse into motherhood as if it was a memory. I wanted it to feel warm, dreamy and nostalgic. To enhance that feeling, I shot through a plastic baggie with a hole cut in the end. This gave an imperfect/foggy look to parts of the photo and also added interest to the window light. Shooting through a plastic bag is one of my favorite quick and affordable tricks to add variety to images. I used the interval timer on my Sony Alpha 7 III which is one of my necessary tools when taking self portraits."
For winning the challenge, Aly receives a Sony ZV-1 camera. From now until January 9, 2021, post your best photo celebrating the Holidays on Instagram for your chance to win a Sony ZV-1. Follow and tag @sonyalphafemale and use #sonyalphafemale and #sonyholidays in your post for your chance to win. The winner will be notified via DM on Instagram and you can see the Official Contest Rules for details.
You can be a part of our Alpha Female community. Join our Facebook group HERE and follow us on Instagram HERE.