The annual OPTIC imaging conference and tradeshow is happening now in New York. The opening keynote by Michael Kenna was followed up by Sony Artisan Ira Block who gave insight into his approach to travel photography. Block, a National Geographic photographer with an illustrious career, spoke at length about how modern digital cameras have changed the way we are able to tell the stories of people and places. Describing his Sony α7R II's high ISO capabilities, block quipped "you don't get much sleep as a digital photographer. That's because you can be up shooting in the dark in ways you never could with film."
Above: Speaking to the audience that packed the main ballroom at the New Yorker hotel in New York, Block reiterated a theme that has been a constant in his shooting life, "keep looking...don't be satisfied."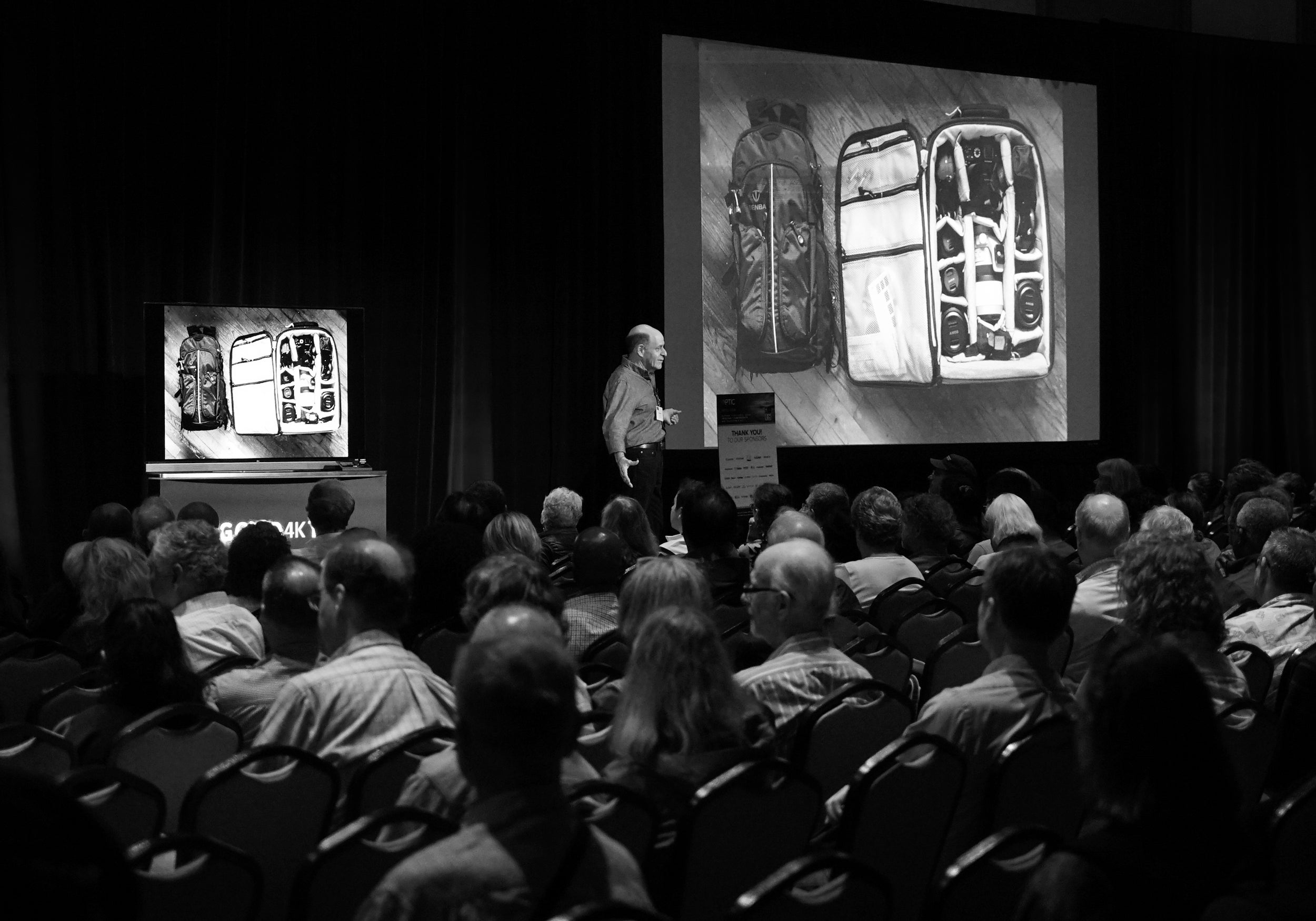 Above: Ira Block shows the gear he brings when he travels and how he packs with an eye to having everything he needs and nothing he doesn't.
In the afternoon, Sony Artisan Katrin Eismann spoke about how she uses all of the many tools that digital technology has to offer a photographer. Eismann's talk titled Small, Medium, Large demonstrated how she uses cameras, apps and social media to shoot, enhance and craft her images then push them out to her audience in real time. Watching Eismann describe how she works redefines the steps that most photographers go through into a single process of creation. It's seamless. And as she says, "I've never met a pixel, I didn't want to manipulate."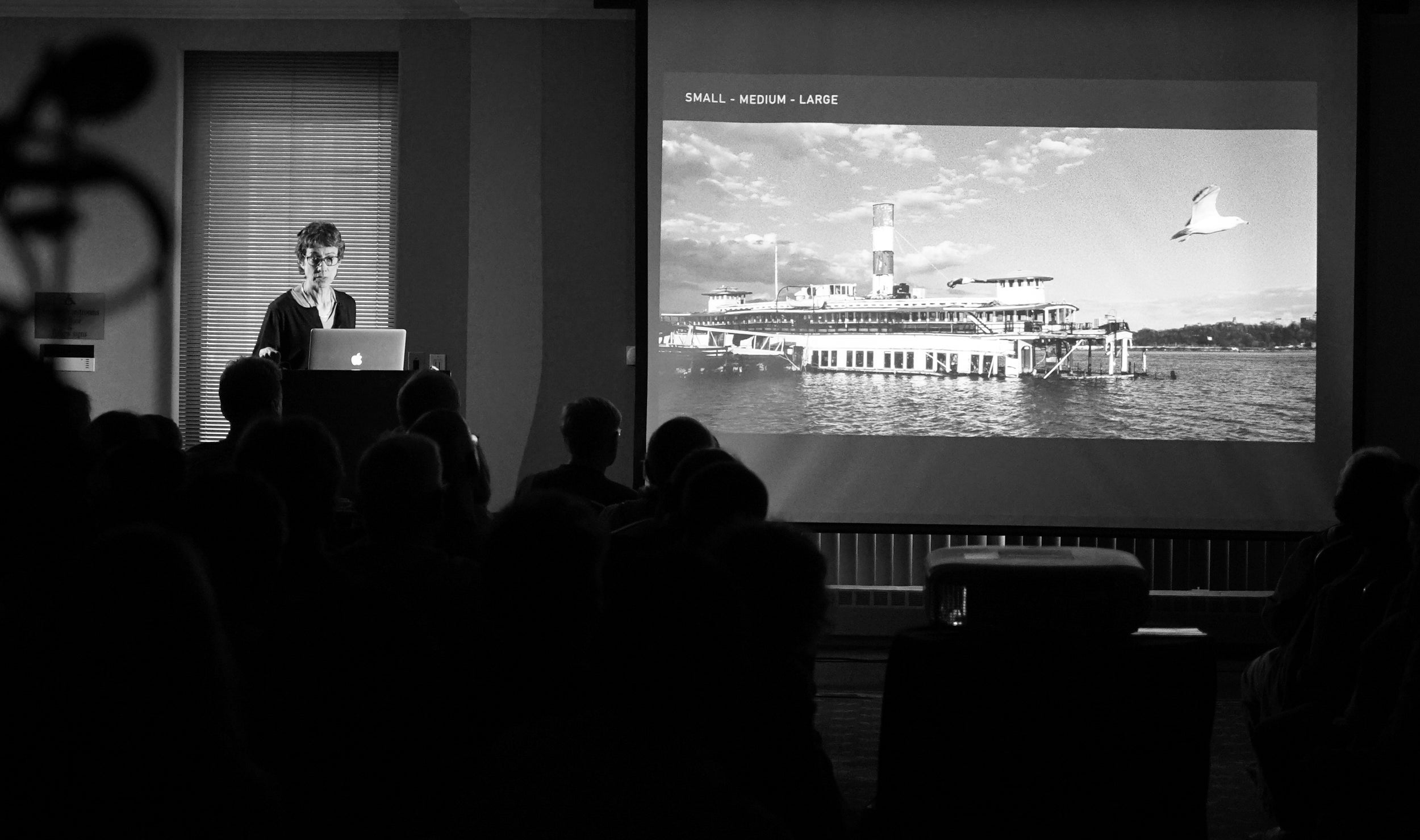 Above: For social photographers, smartphones are useful, but only to a point. In this image Katrin Eismann demonstrates why she carries a camera like the Sony α6300...in a word, "speed."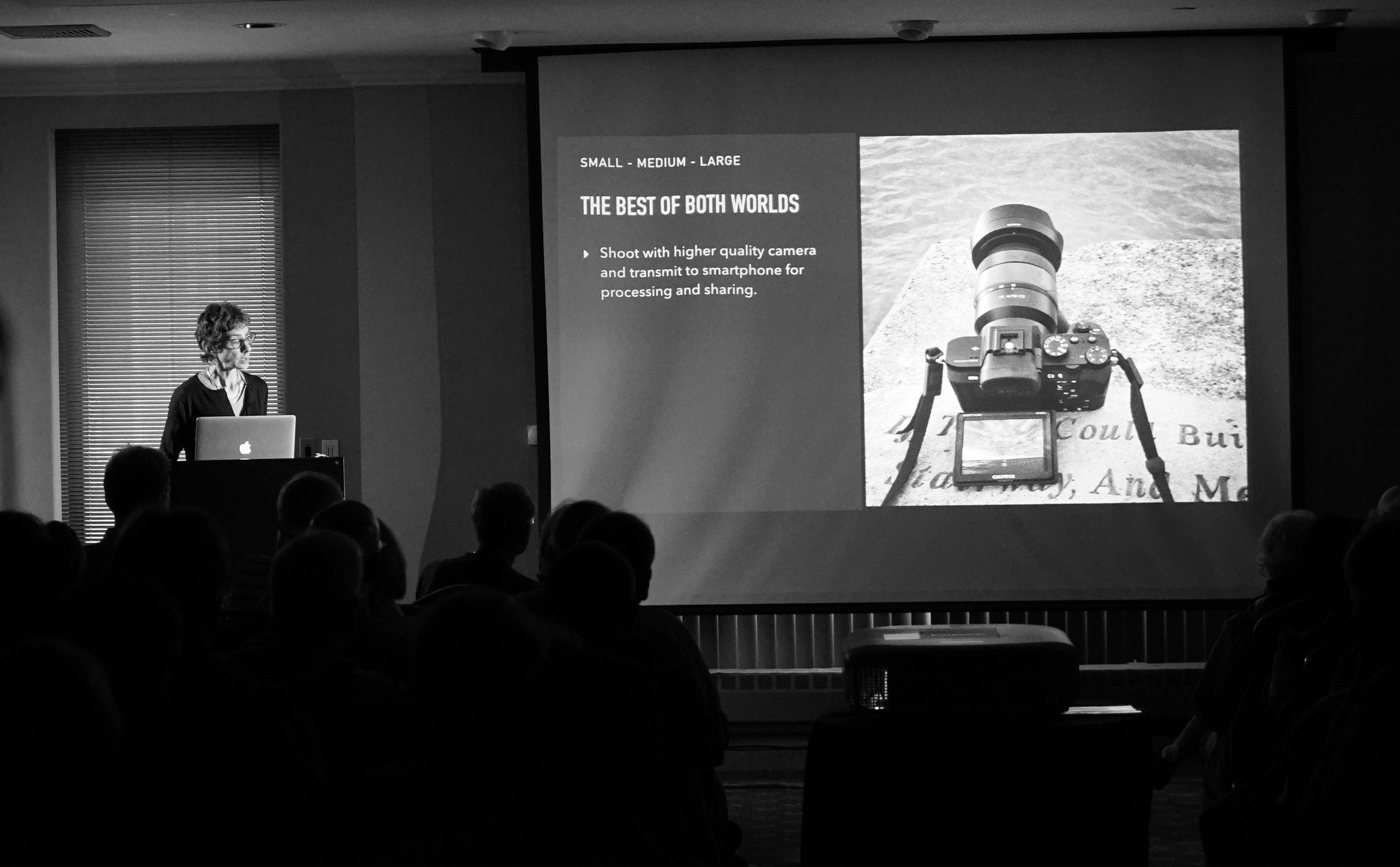 Above: Katrin Eismann how she uses her Sony cameras in conjunction with mobile devices to shoot, process, enhance and share images with her social audience in real time.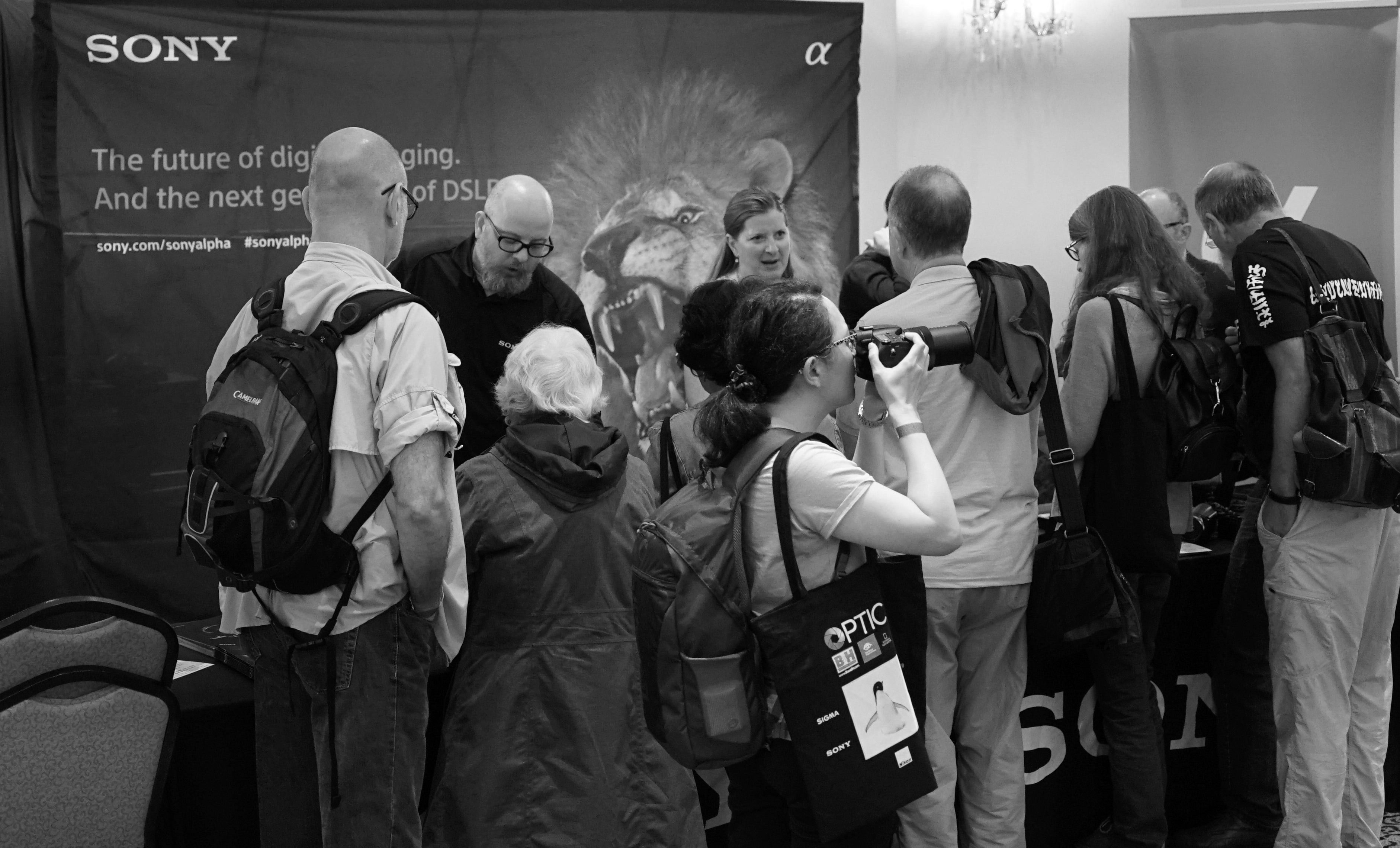 Above: OPTIC2016 showgoers get hands on with Sony cameras and lenses at the Sony booth. One of the great advantages of a show like OPTIC is enabling photographers get up close with the tools and get their questions answered by true experts.
On Wednesday June 6th, you have a chance to go on a Photowalk in Central Park with Eismann and fellow Artisans Of Imagery Brain Smith and Andy Katz. Go to the OPTIC2016 page for more information and to RSVP.