We're excited to announce the launch of our new Sony Alpha Universe Forums, a space for creative, like-minded people to collaborate, get inspired, and share their curiosity and ideas. The forums will explore a wide variety of photo and video topics, giving you the opportunity to connect with and learn from others in the industry in a more interactive way.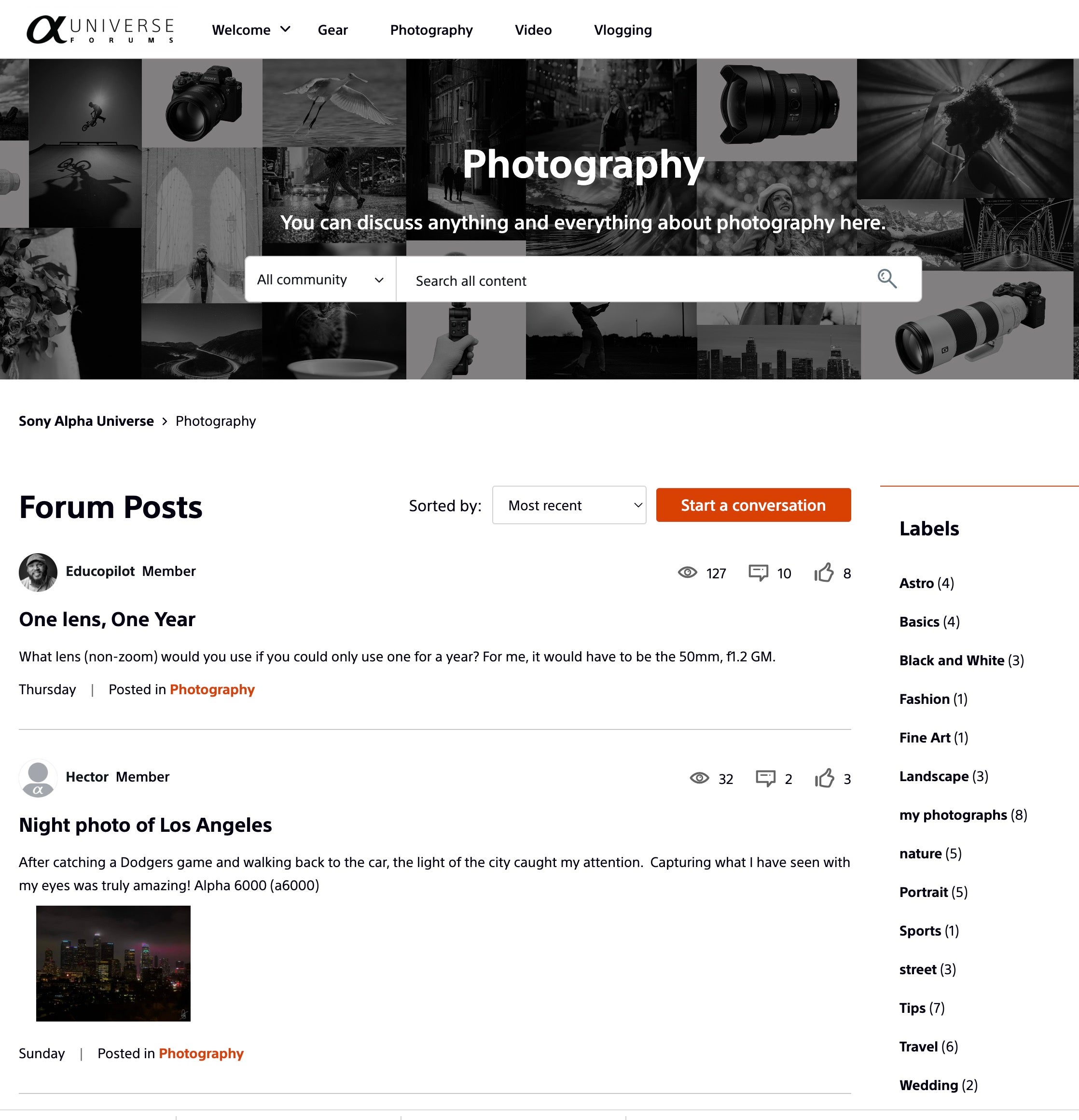 Members of our Sony Artisans of Imagery program and Sony Alpha Imaging Collective are already breaking the ice with forum introductions, and now is your chance to get it on the fun so you can engage and collaborate with some of your favorite creatives. Join today to discuss the latest Sony gear, share your creative ideas and endeavors, and show your support for others in the creative community.
Sign up, introduce yourself and start a conversation HERE.