As Kando Trip 1.0 begins, the invited photographers, filmmakers and press were treated to an inside look at where Sony's Digital Imaging group is and the course they've set for the future. There was a talk from author, comedian and transformational speaker Kyle Cease and a surreal late-night shooting session with a black-lit fire-dancer named...for real...Zor.
Sony's Matt Parnell addresses the Kando Trip 1.0 photographers and filmmakers about the concept of Kando Trip-The Ultimate Creative Playground.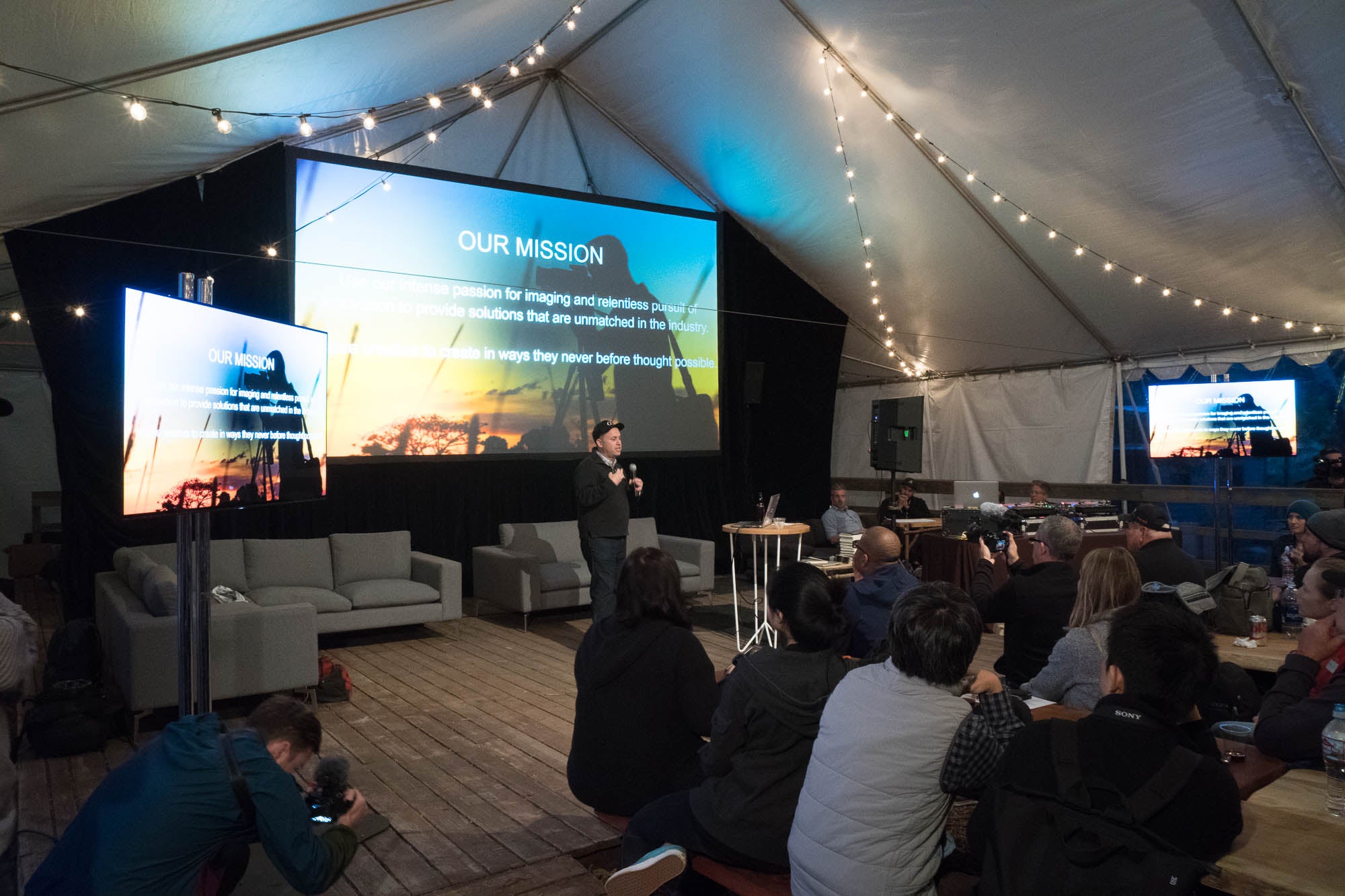 Sony Digital Imaging Vice President Neal Manowitz explains his team's mission to create products and solutions for creative photographers and filmmakers that are without equal in the industry.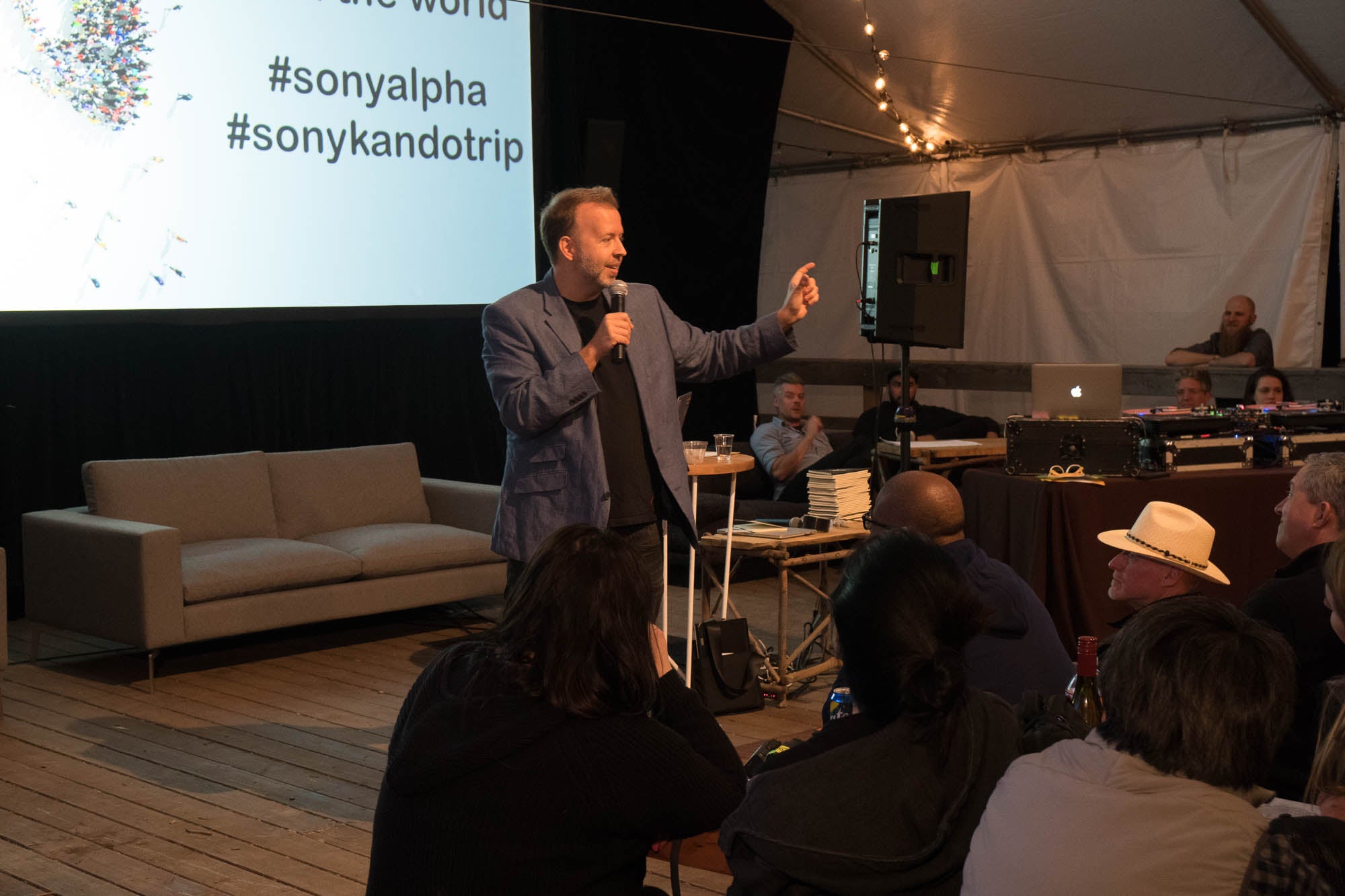 Best-selling author and comedian Kyle Cease on the power of embracing fears to grow and transform as a creator.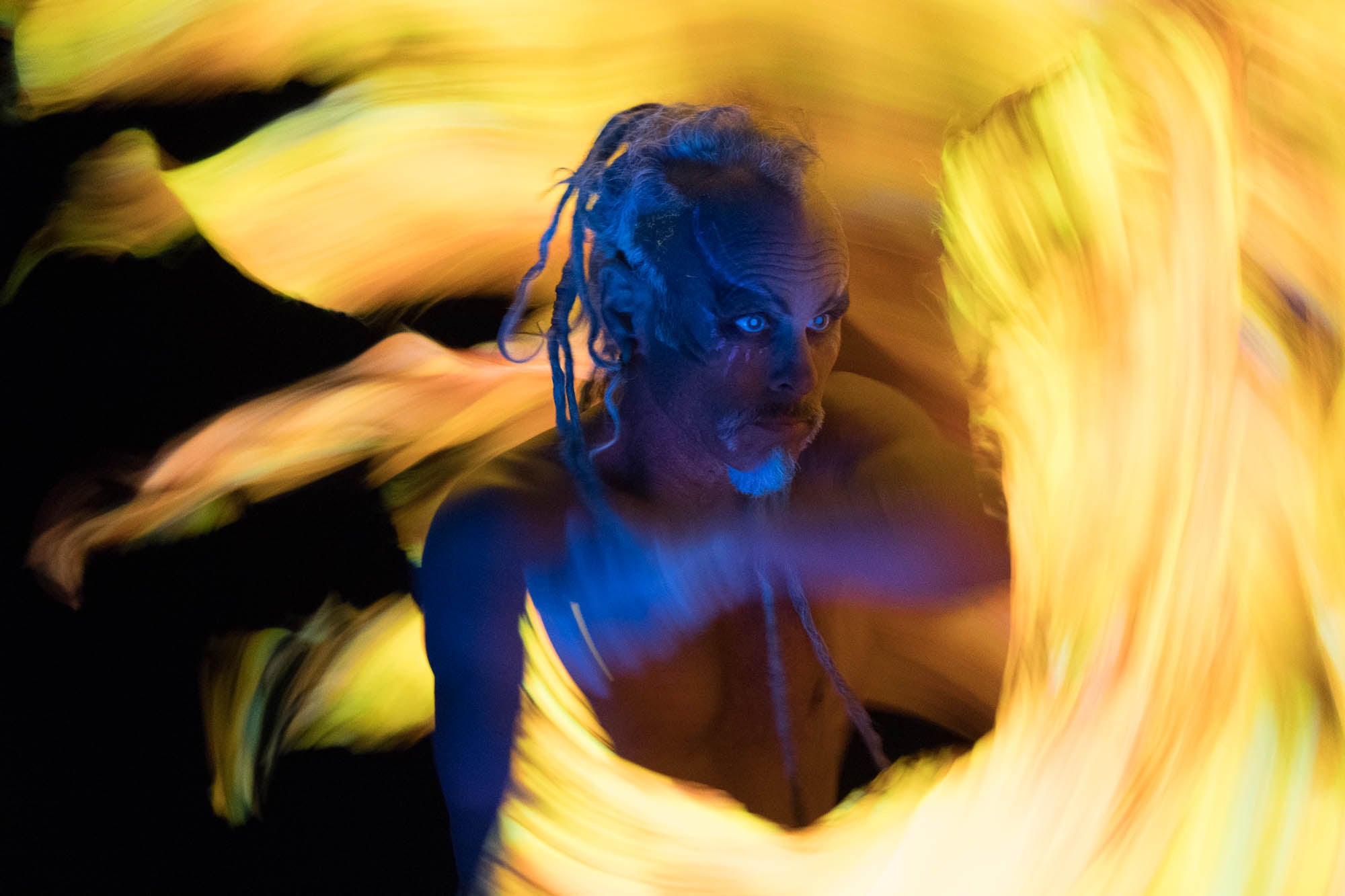 Zor, lit by blacklight and dancing with glowing silks, performs for the cameras at Kando Trip 1.0