For photographing airshows I use zoom lenses extensively, especially when covering the high energy performance of the Navy's Blue Angels flight demonstration squadron. With their Boeing F/A-18 Hornet aircraft the team will fly at speeds in excess of 600 miles and climb from 100 feet to 6000 feet above the ground in just seconds. Using the new Sony 70-300mm f/4.5-5.6 G lens with its extended zoom range, light weight, and OSS together with my Sony α6300's fast autofocus and image capture rate, I have a great system that is easy to use and maneuver around.
The lens gives me greater flexibility to photograph the Blue Angels performance whether the team is close to the crowd in their signature four aircraft diamond formation or the two solo performers high above during a high speed pass. For most airshows I have the camera autofocus set to wide area in continuous track mode. Exposure is shutter priority and I set ISO to auto. This allows me to concentrate on following the action and compose the photo as I shoot away.
This lens is brand new and I was interested in evaluating how it would keep up with the fast action of fighter-jet aerobatics. In short, it soars. Here are some of the first shots I've made with the combination of α6300 and Sony 70-300mm f/4.5-5.6G Telephoto Zoom lens.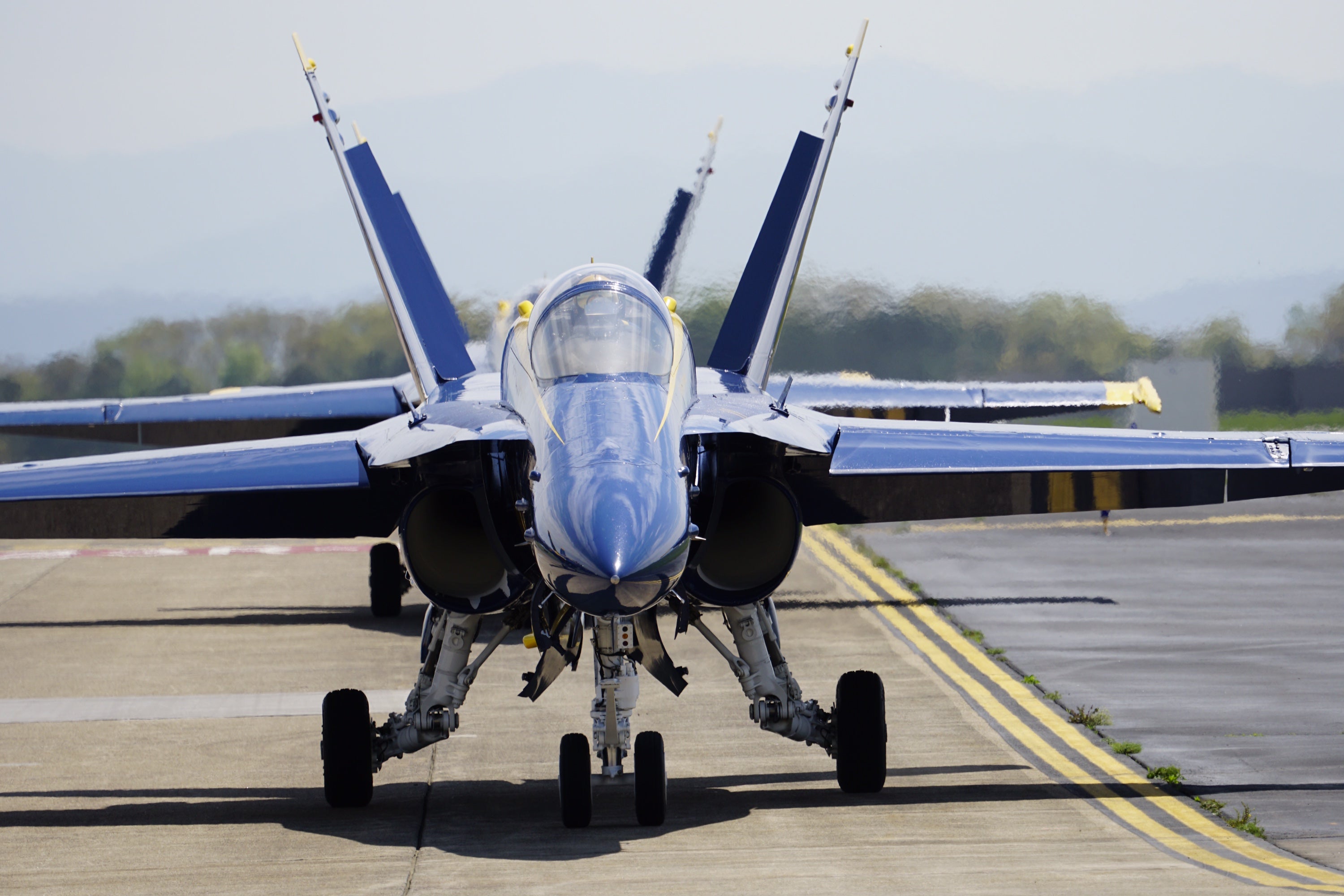 A Blue Angel Boeing F/A-18 on the taxiway. The Blue Angels will perform at over 70 Airshows and events during the year. Their planes are the oldest in the fleet with the average being built in 1985. Sony α6300, FE 70-300mm F4.5-5.6 G OSS lens at 253mm, f/5.6, 1/1600-sec, ISO 200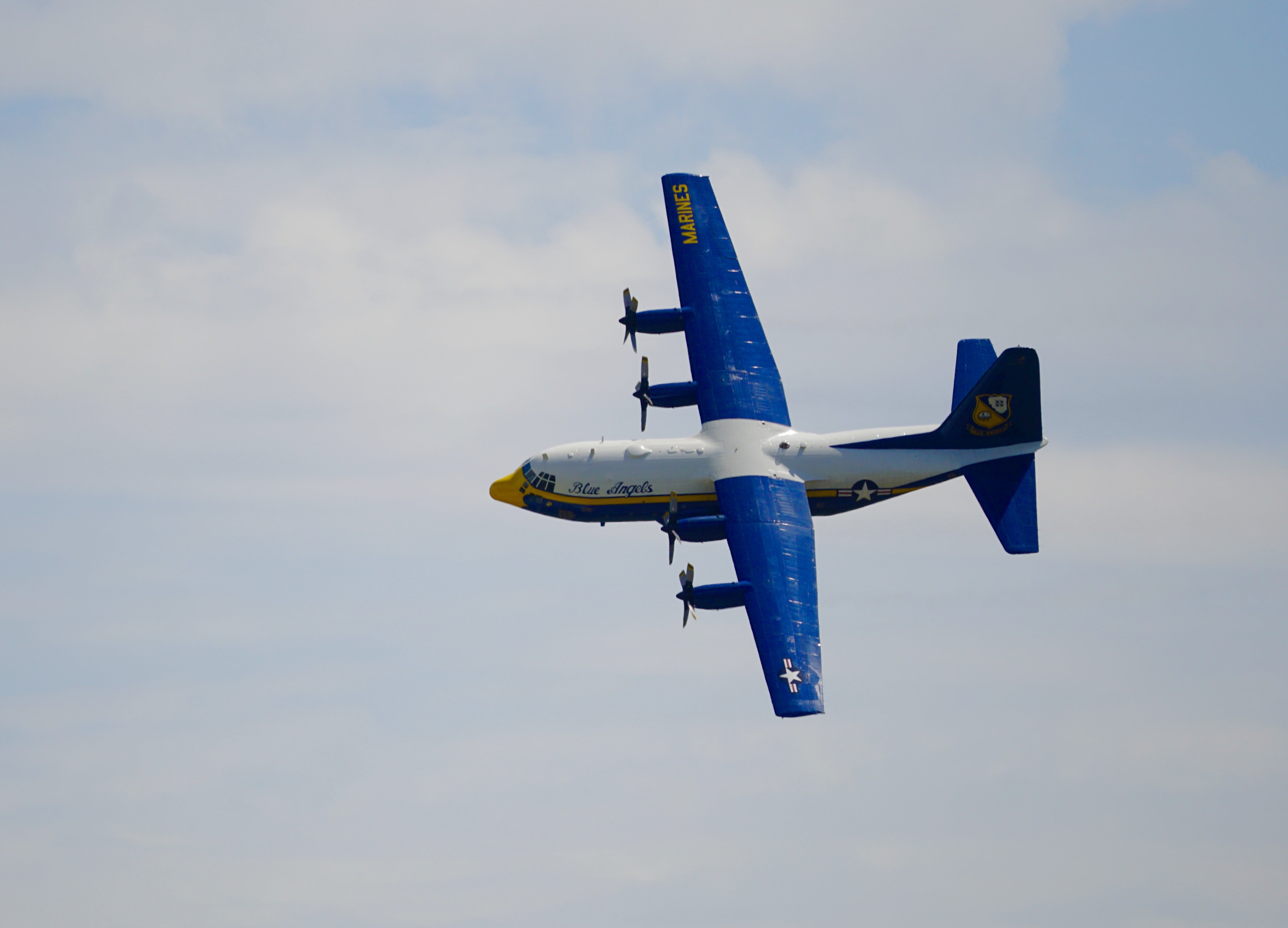 The Blue Angels support aircraft "Fat Albert" during a photo pass at the Smoky Mountain Airshow in Knoxville TN. Besides carrying the maintenance crew, Fat Albert brings a large assortment of space parts and tools to every airshow. Sony α6300, FE 70-300mm F4.5-5.6 G OSS lens at 300mm, f/5.6, 1/3200-sec, ISO 250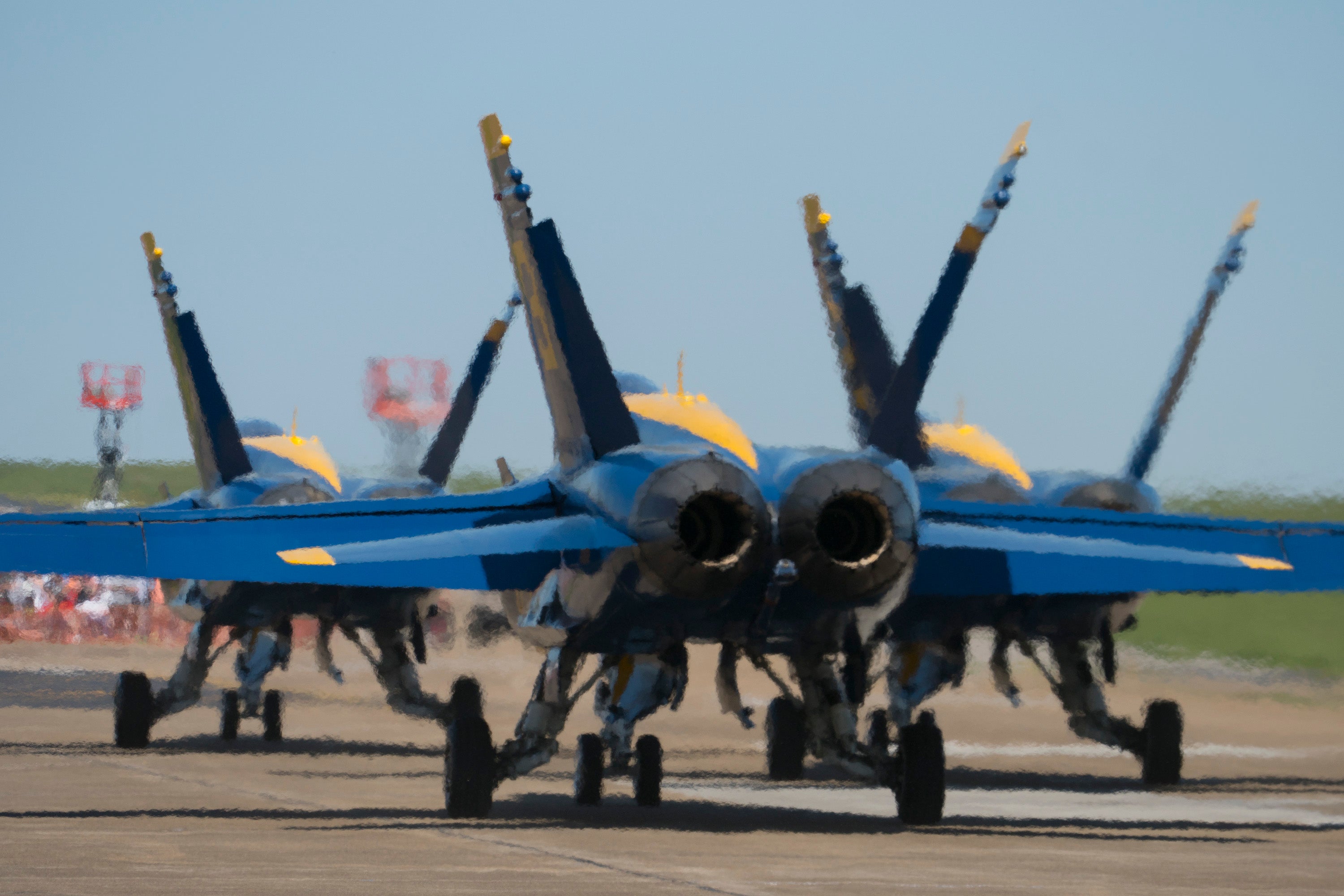 The Blue Angels taxing in formation on the way back to the parking ramp. Sony α6300, FE 70-300mm F4.5-5.6 G OSS lens at 256mm, f/6.3, 1/1600-sec, ISO 250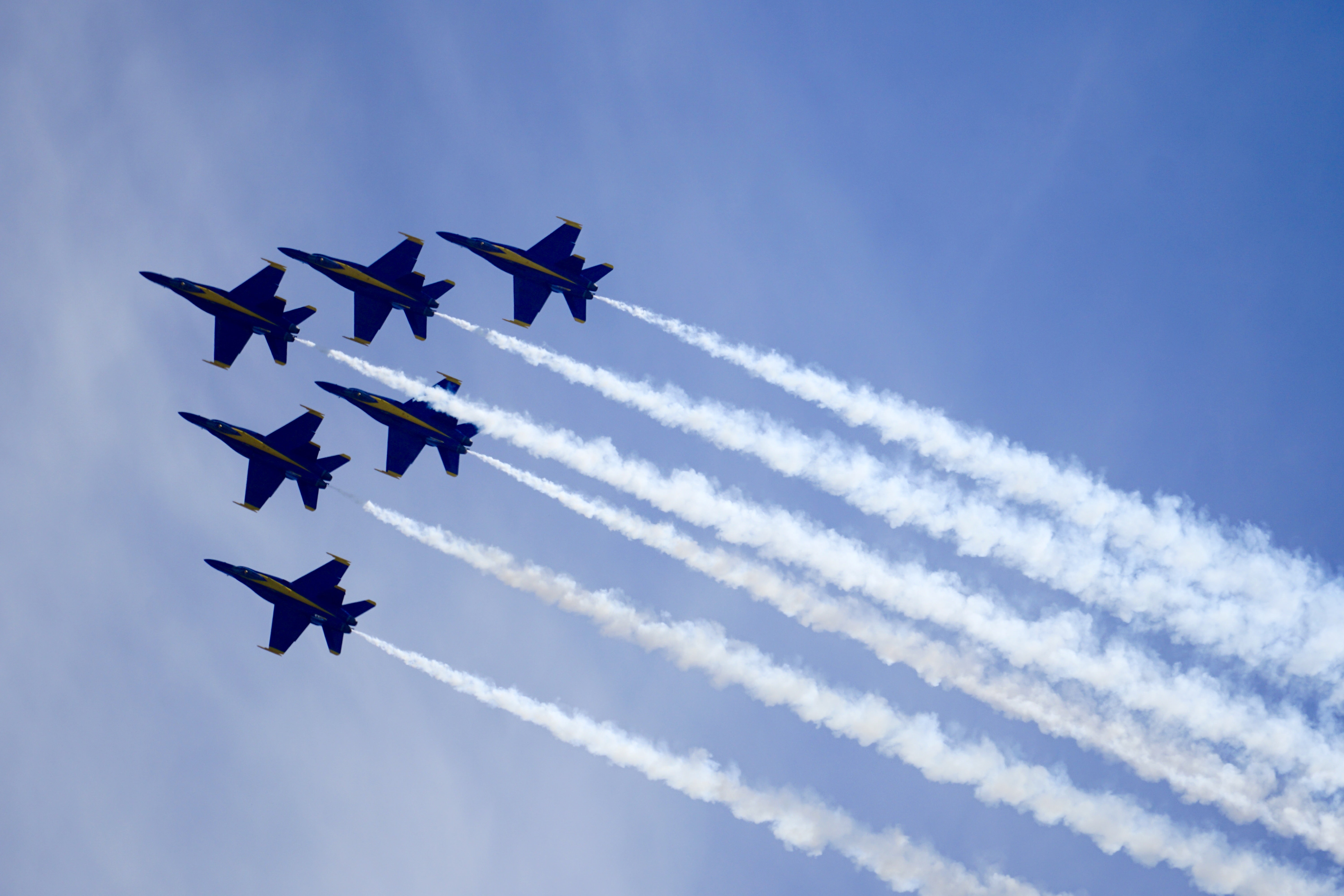 During an airshow performance the aircraft will fly at speeds close to 700 miles per hour. Sony α6300, FE 70-300mm F4.5-5.6 G OSS lens at 300mm, f/5.6, 1/2500-sec, ISO 250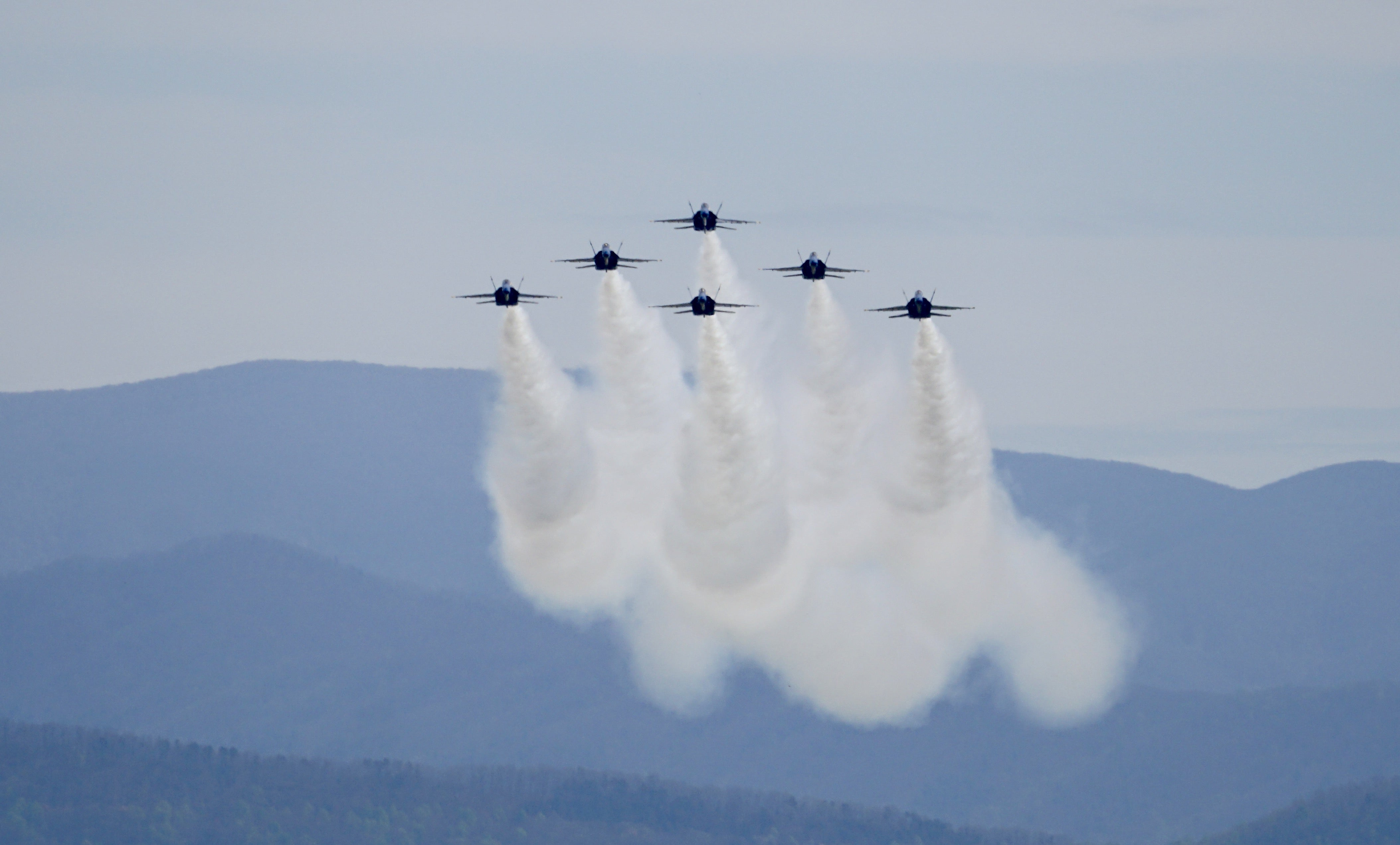 The Blue Angels coming straight at the audience in the performance's final maneuver with the Smoky Mountains in the background. Sony α6300, FE 70-300mm F4.5-5.6 G OSS lens at 300mm, f/6.3, 1/2500-sec, ISO 250