Pauline Gauer (@paulinegauer) is a French photojournalist based in London. When you view her work, it is clear she has a passion for exploration and connection with others. She shows life on the streets in various parts of the world, highlighting the many sides of humankind, which makes it easy to form that connection to her work. Photojournalism is her passion, and even when on vacation she looks at the world through a photojournalist's eye, which is where she snapped this image. We connected with her to learn a little more about this photograph she captured while on vacation in Sardinia with the Sony Alpha 7 III and Sony 24mm f/1.4 G Master lens.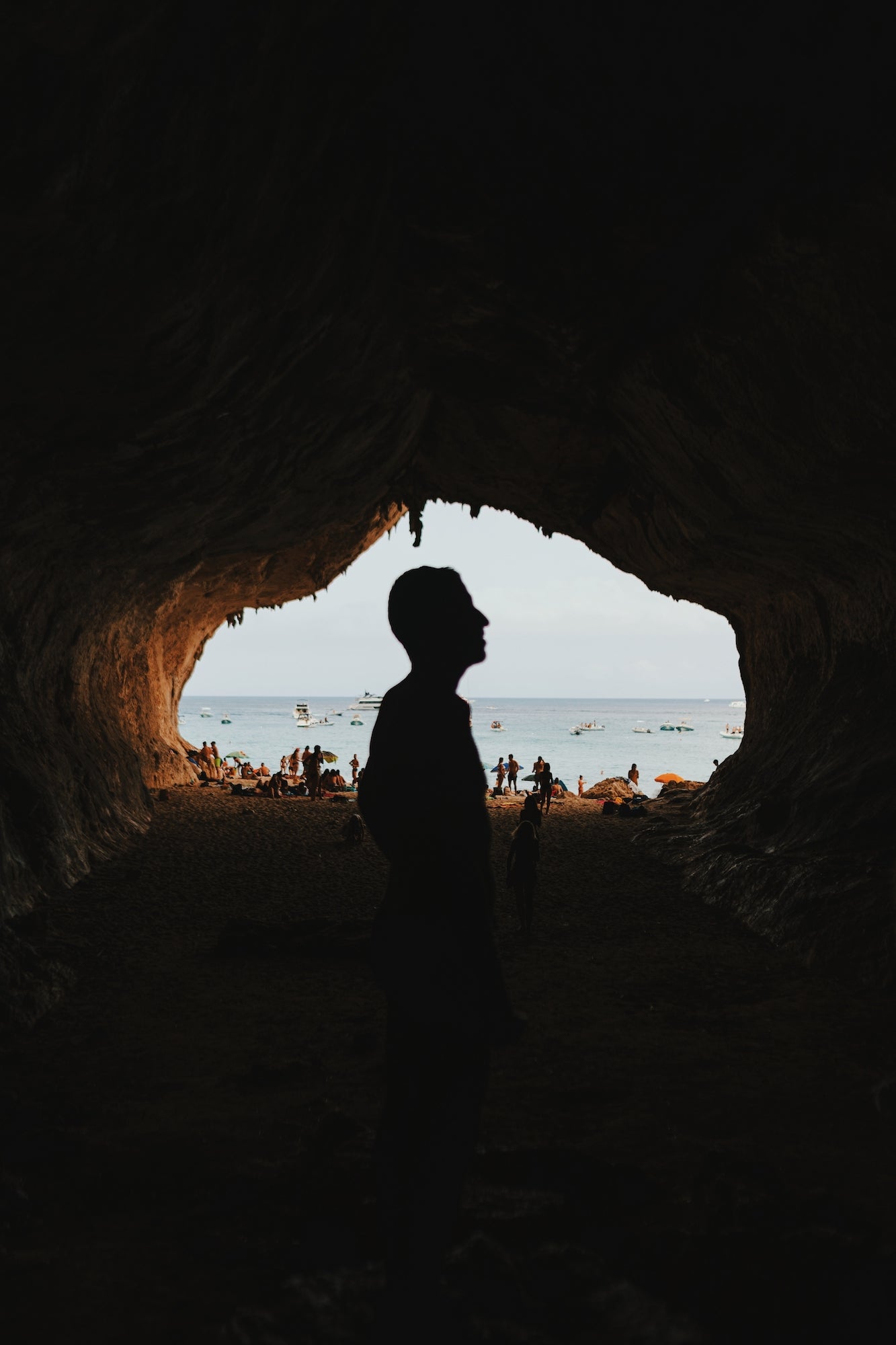 Photo By Pauline Gauer. Sony Alpha 7 III. Sony 24mm f/1.4 G Master. 1/1600-sec., f/1.6, ISO 50
Even when on vacation, Pauline Gauer is in a photojournalist mindset. See how she snapped this shot with the Sony Alpha 7 III & Sony 24mm f/1.4 G Master lens.
The Scene
I took this picture in the middle of August, in Cala Luna, Sardinia. My work as a photojournalist is my passion, not just work, as it has always been, and for this trip, I challenged myself to photograph my holiday with a journalistic eye. We had walked for almost four hours under the blazing sun to reach this small sandbank between the lagoon and the sea. My father and I walked along the beach to get to the cave entrance. Once inside, I turned around to photograph my father against the light, creating a silhouette that is both benevolent and intriguing, as you see the beach and people enjoying their sunny summer days behind him.
The Gear
I used my Sony Alpha 7 III camera and the Sony 24mm f/1.4 G Master lens for this photograph. It was only recently that I was able to afford this new camera, which I had been dreaming of for some time. For me, it offered the best image quality in an ergonomic body, and at an affordable price. I chose the 24mm f/1.4 G Master lens a few years ago for its versatility. I like the fact that a fixed focal length lens can be used for both landscape and portrait photography. But above all, I like the proximity to the subject: the lens being wide-angle, I have to get closer to what I am photographing. I then create a stronger link with the subject, and I am closer to the story I want to tell.
See more of Pauline Gauer's work on Instagram (@paulinegauer).