What if your old camera could make a lifetime difference in the life of a child? Around the world, children in distressed regions are at risk. Where education and opportunities are limited, the Photo Start foundation is stepping in using photography to teach, improve self-reliance, self-esteem and self-confidence.
David Lehman is one of the founders of Photo Start. In 2016 he came across a CNN story about an organization in the slums of Nairobi that was incorporating photography into their sports and dance program, "It immediately caught my attention," he says. "I reached out to the organization to offer my assistance in any way possible. As a recent law school graduate and a long-time photographer, I was uniquely positioned to help professionalize and grow their organization. Within two months, I had founded Photo Start and was on my way to Nairobi to make a greater impact on the ground."
From those beginnings, Photo Start, which counts Sony Artisans Katrin Eismann and Brian Smith as part of their board of advisors, has grown and their mission has crystallized. "Students learn hard and soft skills through digital photography to foster positive change and to improve economic opportunity in the increasingly connected, digital economy," Lehman explains. "By imbuing the most distressed children with marketable skills, and creating a self-perpetuating cycle of instruction, we help improve the long-term prospects of all members of the Photo Start family. We now have four locations in Nairobi, including two sites in Kibera, the largest slum in Africa. We have recently opened our first program in the Western Cape region of South Africa, where we hope to have five sites in operation by December 2018."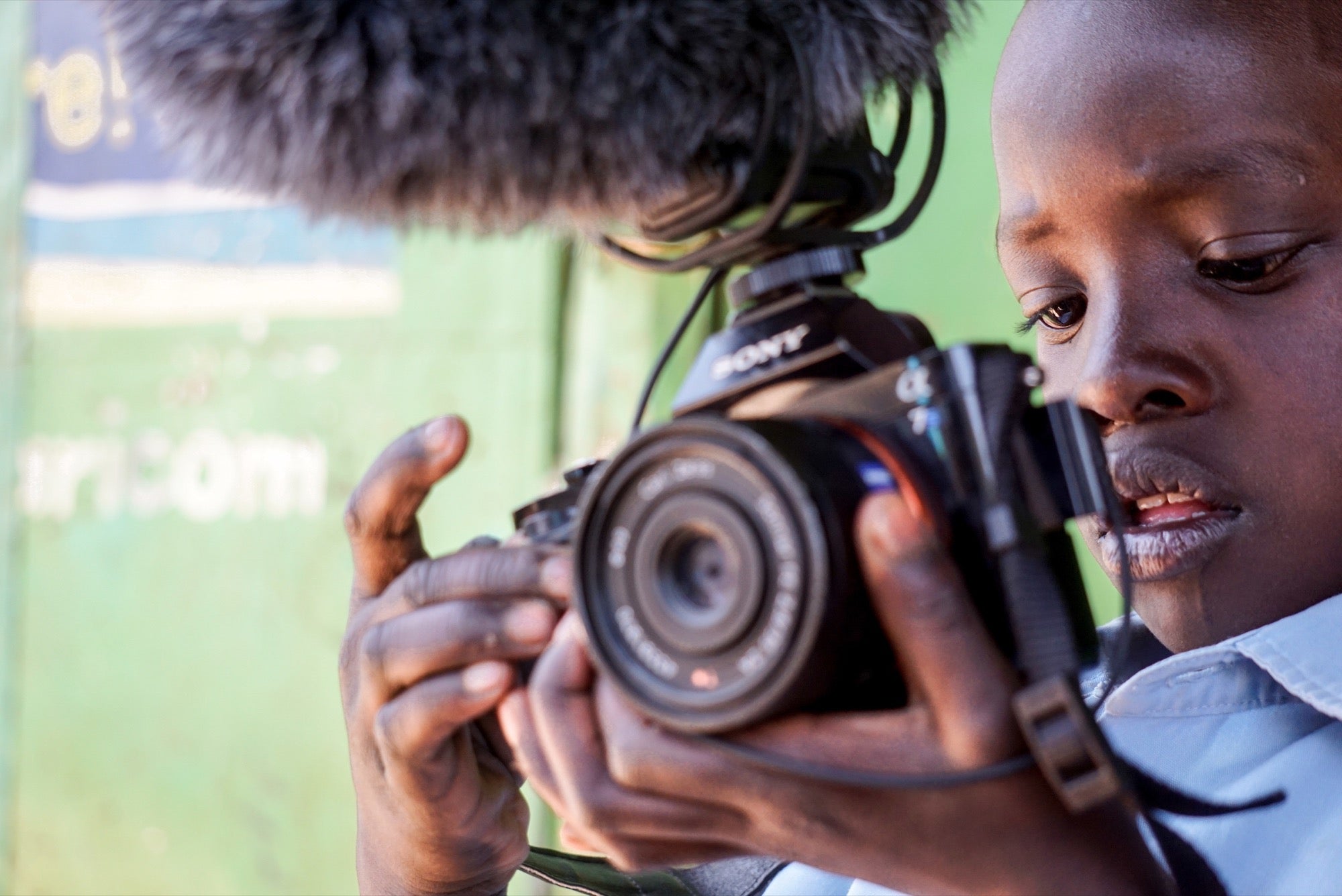 Sony supports Photo Start and on this Giving Tuesday of the Holiday Season, you can make a difference as well. Simply following and liking them on Instagram (@photostartgo) and Facebook is helpful. If you have photo gear that has outlived its usefulness and is just taking up space on your shelves, consider donating it to Photo Start. They are in need of cameras, lenses accessories and the various ancillary tools of digital photography. The lens that you don't find much use for anymore can, literally, change the life of a child in the areas where Photo Start operates. Click here to see how you can make a difference.
You can see more including success stories on the Photo Start news blog.
Earlier this year, Photo Start caught the attention of the Huffington Post where social commentator Ben Arnon wrote about the organization's efforts and successes in Nairobi. See that story here.