The most important stories of the 20th century were seen and told through 35mm prime lenses. It's been a mainstay of some of the best photojournalists since the first days of 35mm film cameras. To see the truth, you have to be close and the 35mm lens is ideal for doing just that.
The Sony Distagon T FE 35mm F1.4 ZA lens is forged from the same cauldron as the great primes of the past. It's a truly professional lens with a fast f/1.4 maximum aperture, absolute sharpness across the frame at all f/stops and rugged construction that can stand up to hard use.
It's also a modern lens designed for modern photographers who also shoot video. The manual aperture ring (switchable to electronic control) moves in 1/3-stop increments and it can be declicked via a switch on the barrel.
Built for full frame a7-series cameras, the lens can be mounted on an APS-C a6000 or a6300 where it has 35mm equivalent focal length of about 52mm.
The 35mm focal length makes the Distagon T* FE 35mm F1.4 ZA an excellent choice for a wide range of photography, from snapshots and landscapes to indoor portraits and night scenes – producing beautiful bokeh through its bright 9- blade F1.4 aperture. The advanced optical design - including aspherical and "AA" (advanced spherical) lens elements combined with renowned ZEISS T* coating - deliver outstanding image resolution and suppresses reflections for superior contrast clarity.
The Distagon T FE 35mm F1.4 ZA is one of the great ones.
Technology
Unmatched ZEISS T* (T-star) Coating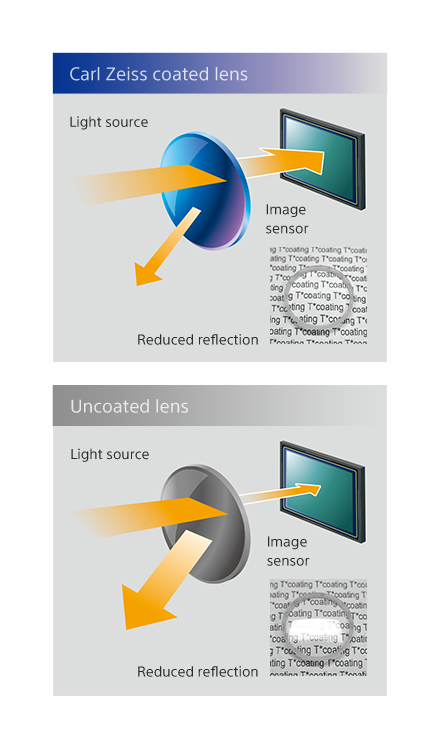 Coated optics were pioneered by Carl Zeiss - and this superb lens features the ZEISS T* (T-Star) coating that virtually eliminates lens flare, internal reflection and light scattering that can otherwise occur at glass-to-air surfaces. The T* coating contributes to outstanding image quality, with high contrast and uniformly excellent resolution right out to the image edges. Not simply applied to any lens - the T* symbol only appears on multi-element lenses in which the required performance has been achieved throughout the entire optical path, therefore guaranteeing the highest quality.
Circular Aperture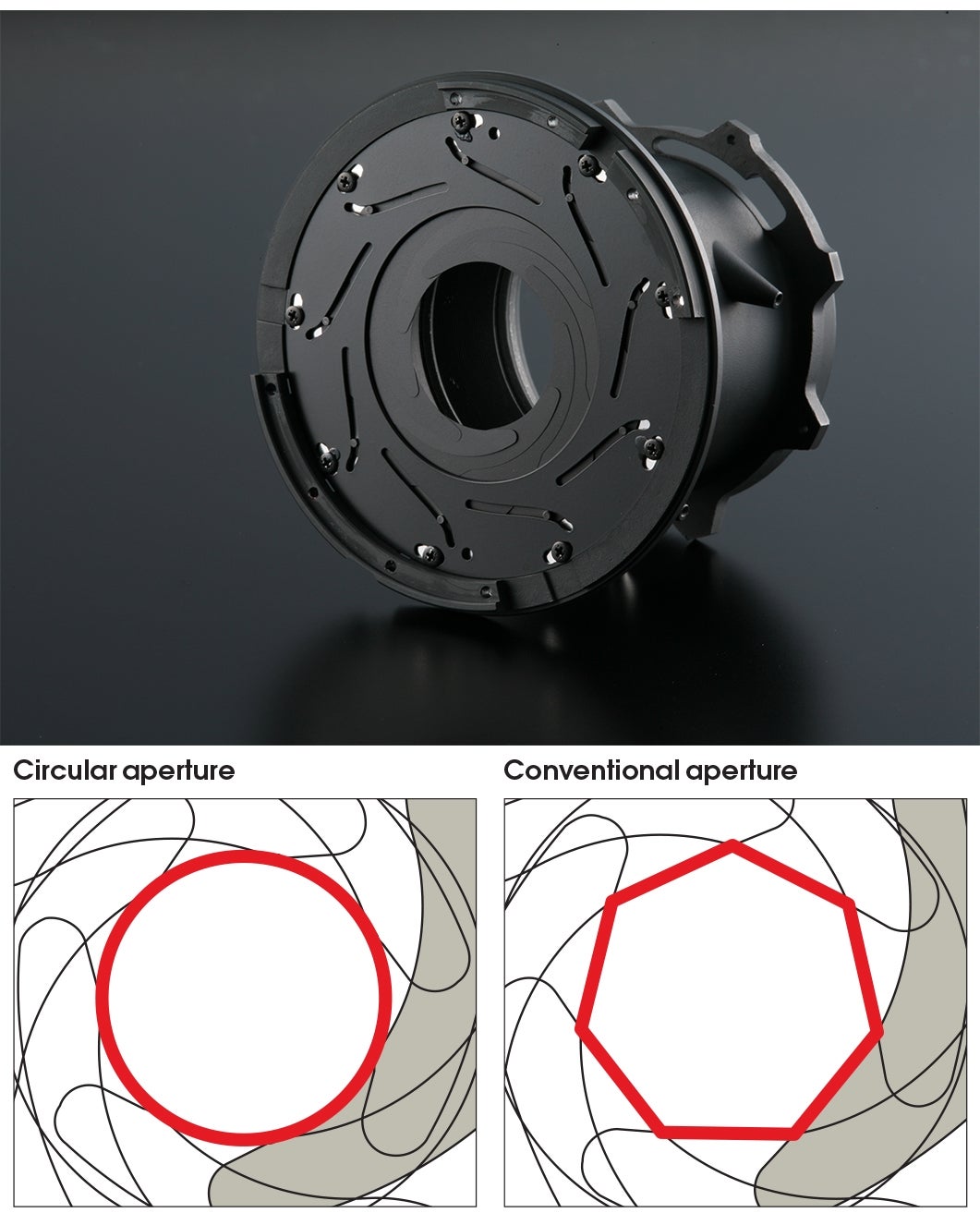 When changing your aperture to defocus the background, the light sources appear blurred. This 'bokeh' effect of the blurred background can be enhanced with circular aperture blades used in this lens. Conventional aperture blades have flat sides creating unappealing polygonal shaped defocussed points of light. α lenses overcome this problem through a unique design that keeps the aperture almost perfectly circular from its wide-open setting to when it is closed by 2 stops. Smoother, more natural defocusing can be obtained as a result
Aspherical Lens Elements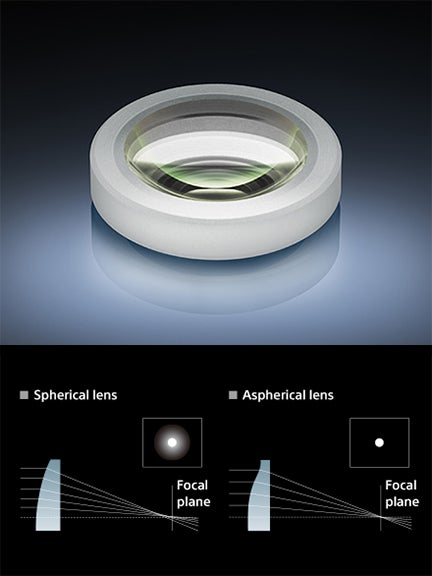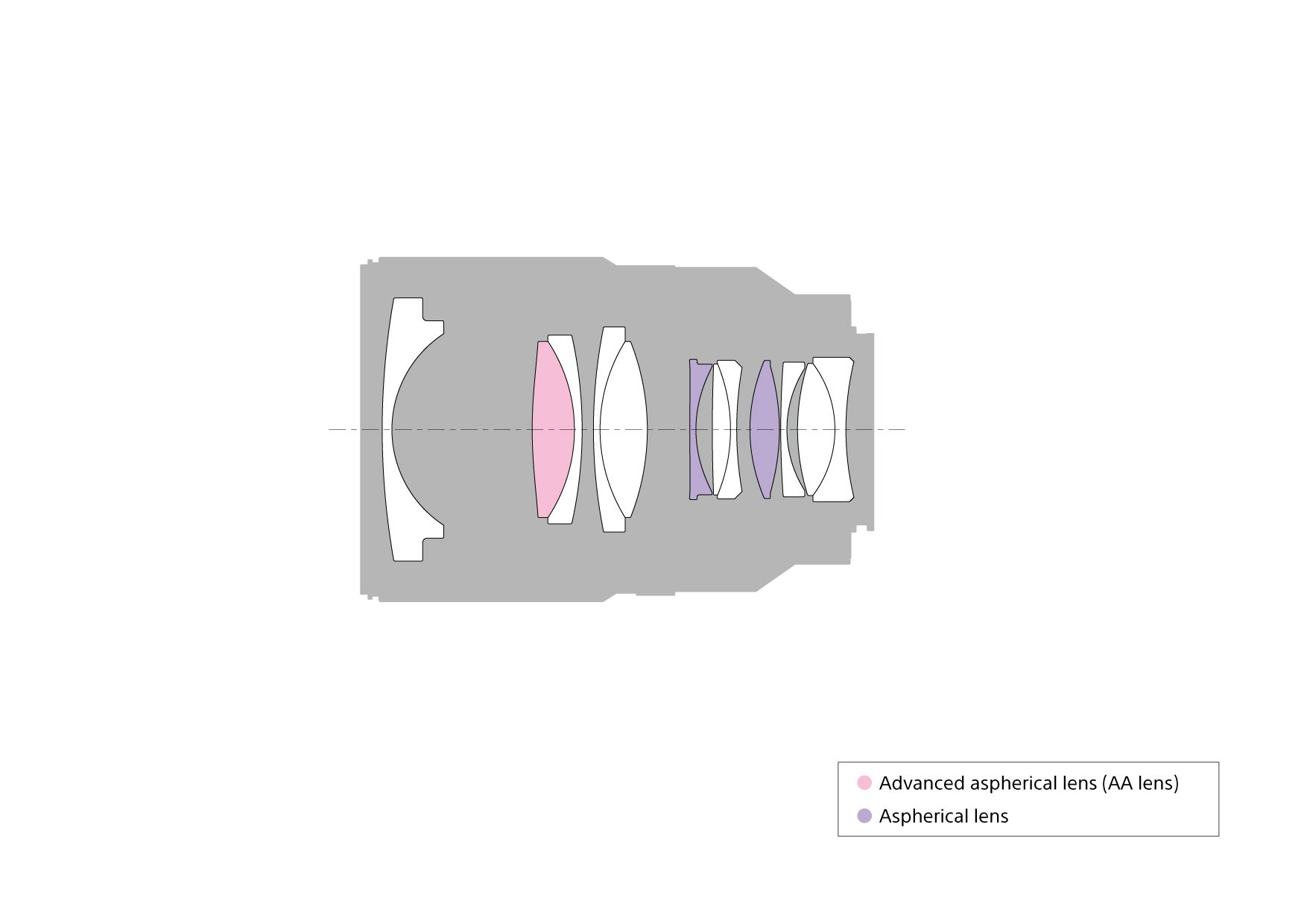 Aspherical lens design dramatically reduces spherical aberration while also reducing lens size and weight. Spherical aberration is a slight misalignment of the light rays projected on the image plane. This is caused by differences in refraction at different points on conventional spherical lenses which degrade image quality in large-aperture lenses. Specially shaped "aspherical" elements near the diaphragm restore alignment of light rays at the image plane, maintaining high sharpness and contrast even at maximum aperture and can also be used at other points in the optical path to reduce distortion. Well-designed aspherical elements can reduce the total number of elements required in the lens, thus reducing overall size and weight.
Responsive Aperture Ring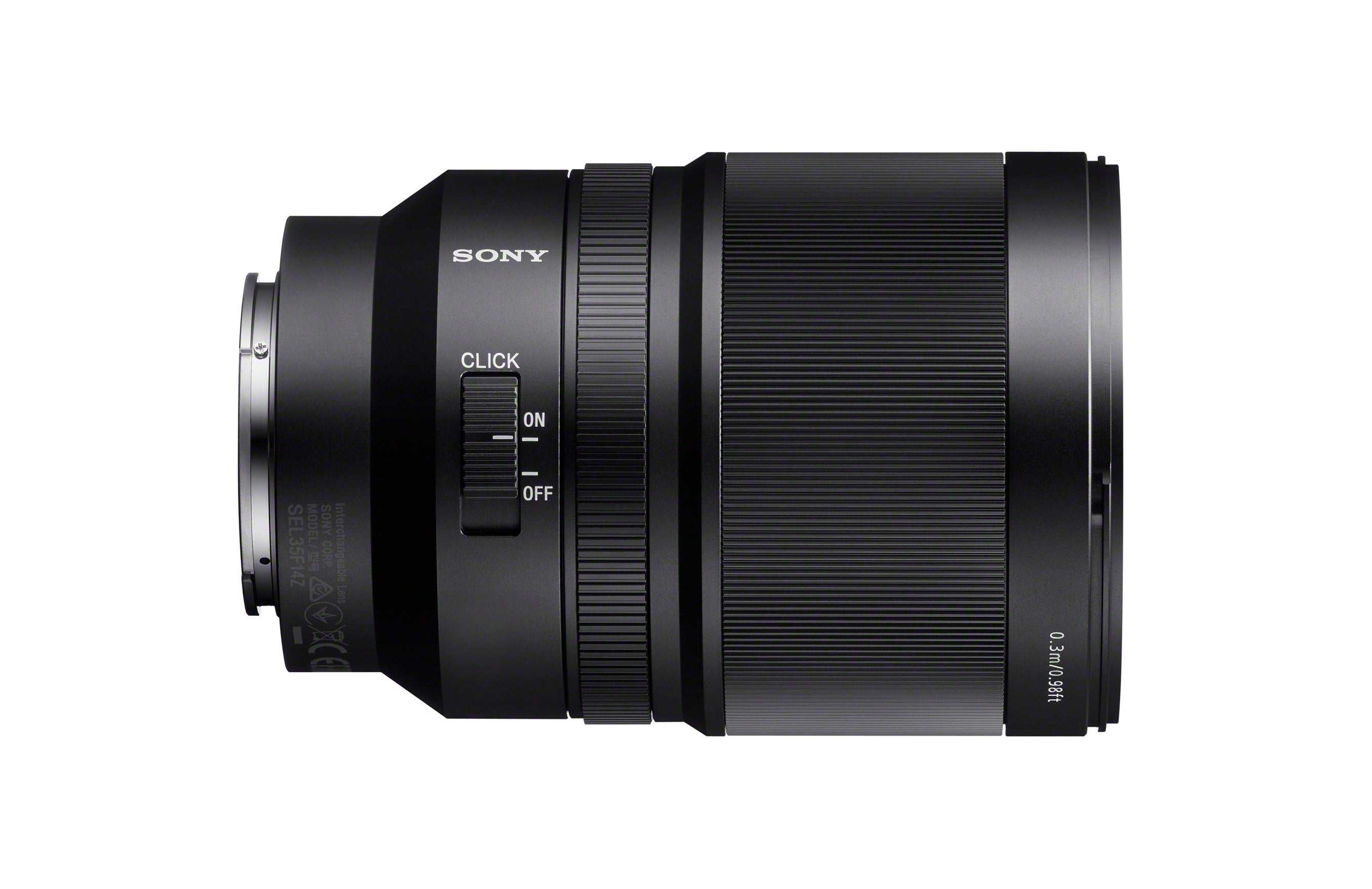 A responsive aperture ring offers positive action that will satisfy professional photographers and moviemakers alike. The aperture ring click stops can be switched on or off as required. "Off" is the preferred setting for moviemaking since it results in the least aperture operation noise. When "On" the ring provides tactile feedback that is useful when shooting stills.