For the entire month of October you submitted your best Sony self-portraits in the Alpha Female+ Self-Portrait Contest, and today we're excited to announce the winner of the contest and a new Sony ZV-1 camera: Rogina Montgomery. Using the Sony Alpha α7 III, a 35mm lens and two small flashes, Montgomery created this beautiful and simple self-portrait. Learn more about how she created the photo below, and enter November's Alpha Female+ Landscape Photo Contest for your chance to be featured on alphauniverse.com and @sonyalphafemale, and to win a Sony ZV-1.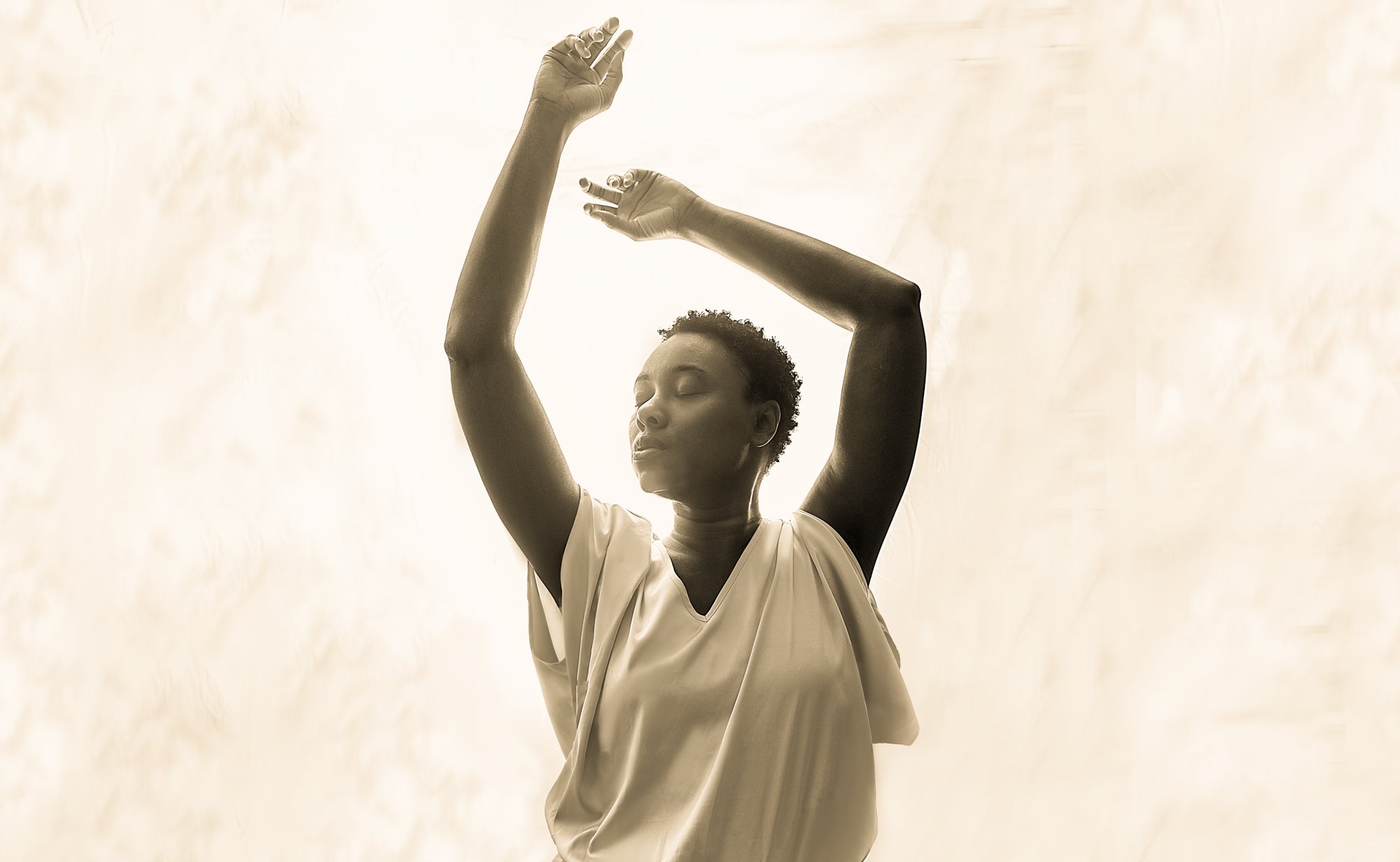 Photo by Rogina Montgomery (@roginamontgomery). Sony α7 III. 1/250-sec., f/5, ISO 640
Photographer Rogina Montgomery is the winner of the Alpha Female+ Self-Portrait Contest and a new Sony ZV-1.
Inspiration
"My goal in life is to be one of those people who are just light."
"This quote (from an unknown source) resonated with me because it's how I try to live my life – as someone who can be remembered as a person who made people genuinely happy. I have this quote in my journal and came back to it recently and knew I wanted to try to capture it in a self-portrait."
Creating The Self-Portrait
"I shot this with my Sony α7 III and a 35mm lens. I used two small Godox flashes, one in a beauty dish and another with a yellow gel behind a white backdrop. I set up the background and off-camera flash, then had my oldest son stand in and 'model' until I got the lighting the way I wanted. I knew I wanted to overexpose the background a little to give myself a 'glowing from within' look. I used a diffused silver beauty dish to light myself because I didn't want to get lost in the overexposed background. The silver beauty dish gave me just the right amount of contrast. I shot it with the settings 1/250-sec., f/5, ISO 640."
"Using Lightroom, I did some basic edits and desaturated the image instead of converting it to black and white. I then added warmth with the white balance to give myself a warm and inviting glow."
See more of Montgomery's work on her Alpha Universe Profile and on Instagram @roginamontgomery.
Learn more and enter the Alpha Female+ Landscape Photo Contest HERE.