Colby Brown was among the select group of photographers who had the opportunity to test out the Sony 20mm f/1.8 G lens in advance of its official announcement. Traveling with the lens to the Lofoten Islands of Norway, Brown combined it with his Sony α7R IV to capture endless seascapes, landscapes, and even the Northern Lights. He shares his overall thoughts on the lens in his complete review.
Endless seascapes, landscapes & the Northern Lights. Colby Brown tests the new Sony 20mm f/1.8 G lens with the Sony α7R IV in Norway.
When it comes to the lens' performance, Brown notes how great it is to see technology from Sony's advanced lenses trickle down. "Although this lens was built for landscape and astrophotographers that will often find themselves shooting in manual focusing mode," explains Brown, "it is good to hear that the same XD linear focus actuators found in the 400mm f/2.8 GM have found themselves within this lens. This results in fast, accurate and quiet AF tracking for both still and video capture."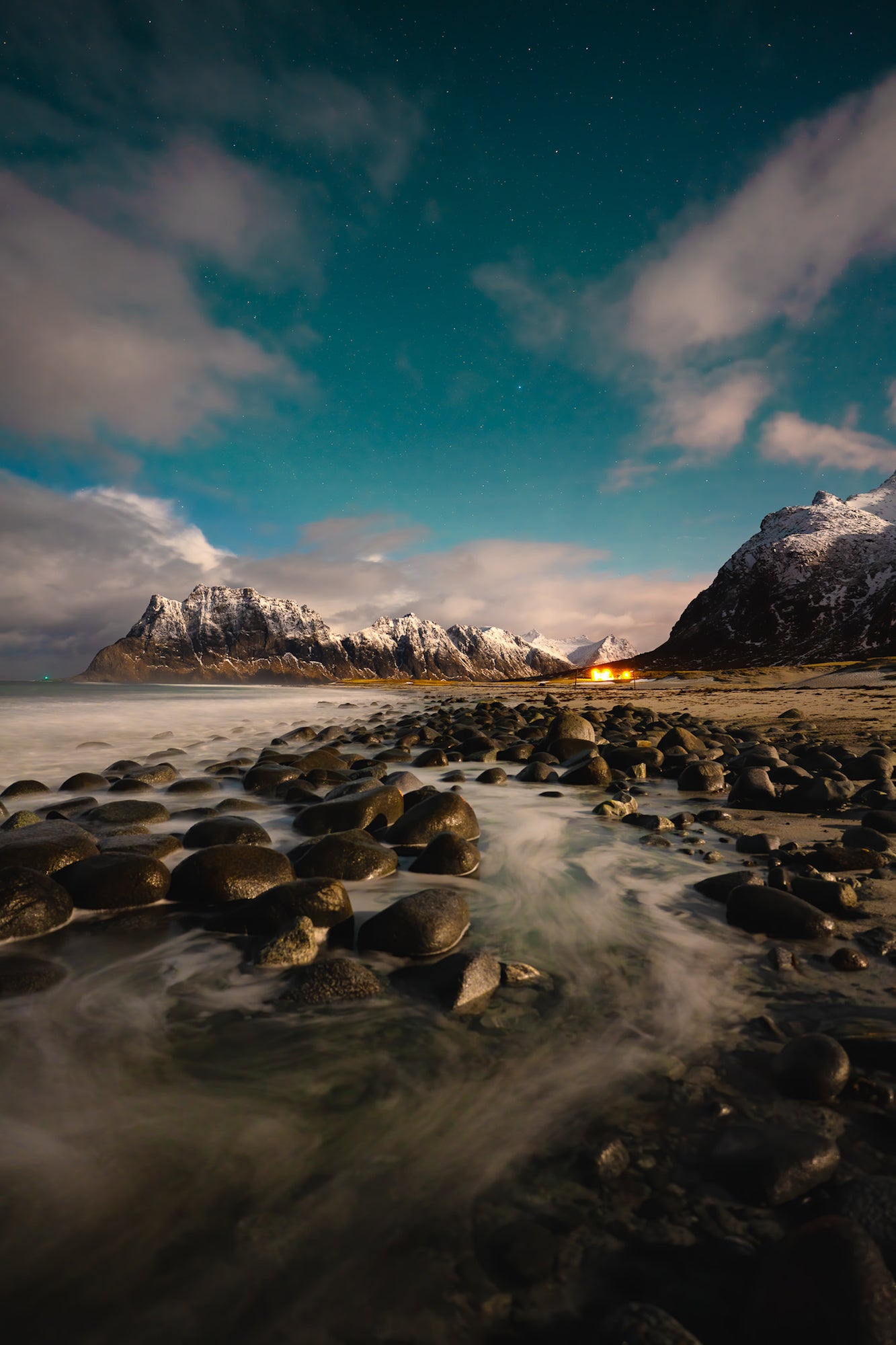 Photo by Colby Brown. Sony α7R IV. Sony 20mm f/1.8 G.
He was also incredibly impressed with just how sharp the lens turned out to be, saying that you can see through his sample photos that, "the 20mm f/1.8 G lens is certainly sharp in the center throughout its f/stop range and maintains solid corner-to-corner sharpness as well, especially for a G series lens. For the sharpest corner-to-corner results, I found f/4 – f/11 to be the sweet spot for this lens during the normal hours of the day."
Brown says he enjoyed using the lens to shoot a variety of landscapes, but thinks it truly shines when it comes to astro/night photography. "With a max aperture of f/1.8 and a wide 20mm field of view on a full-frame camera body, this lens was undoubtedly built with night photography in mind. Included inside the lens are two AA (advanced aspherical) elements as well as three ED (Extra-low Dispersion) glass elements to help accurately reproduce point light sources with high contrast. Why is this important? Because it helps minimize sagittal flare for crisp and clear images of the night sky. For those that don't know, sagittal flare is the elongating of pinpoint light sources like stars. Instead of tac sharp stars, a lens without these features could show stars as if they were in the shape of a bird, especially towards the edges of an image."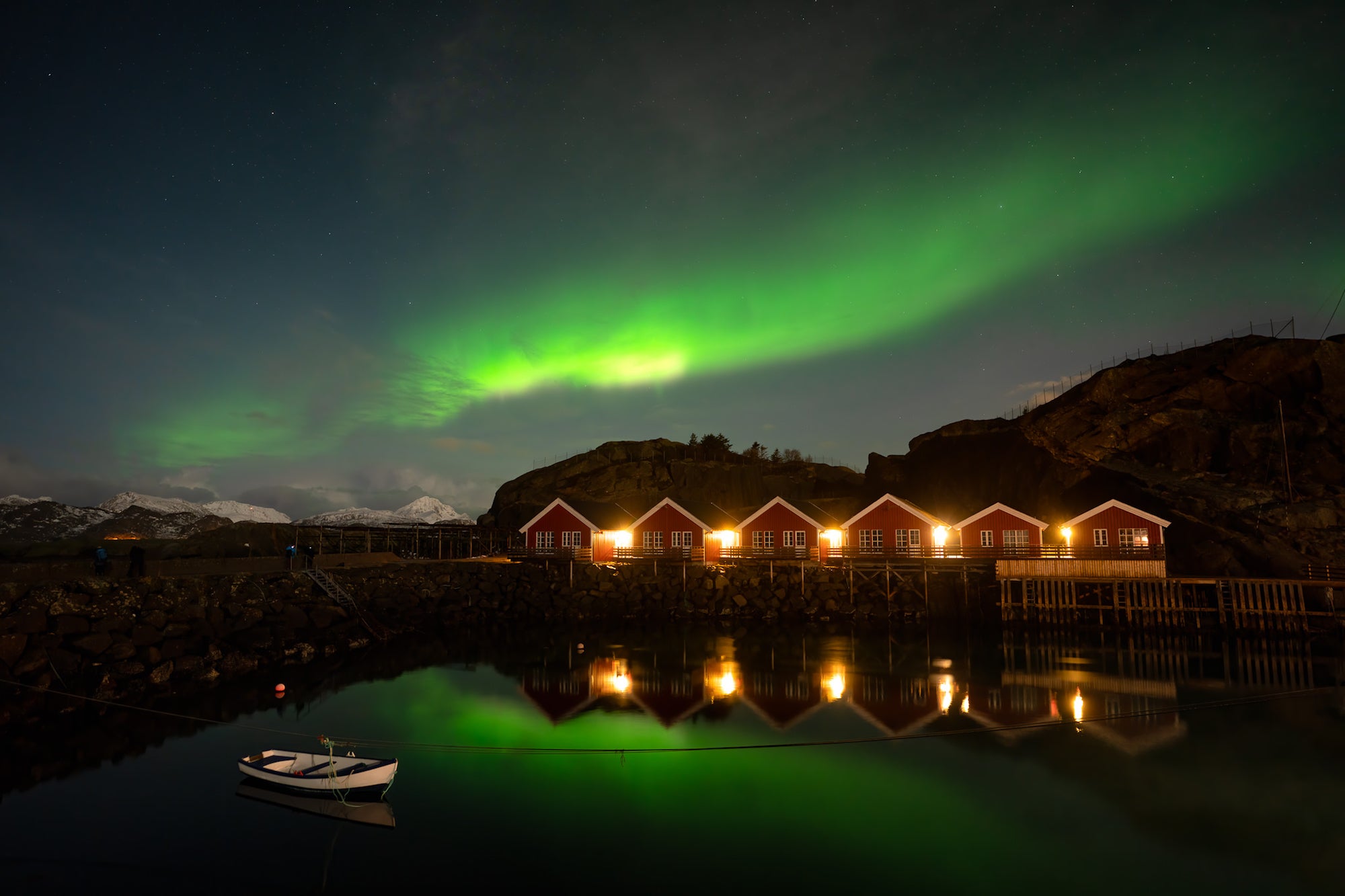 Photo by Colby Brown. Sony α7R IV. Sony 20mm f/1.8 G.
"While I am sure I will find myself using this lens in a variety of landscape and travel based situations, I feel most of its use will be focused on situations where I am capturing night/astro/aurora based images. At 20mm and with an aperture of f/1.8, this lens is fast and wide enough for me to want to use it over my wider f/2.8 options at times, such as the 16-35 f/2.8 GM that has historically been my go-to for night photography."
Read Colby Brown's entire review and see the images he captured in Norway with the new Sony 24mm f/1.8 G lens on his website at colbybrownphotography.com.
Learn more about Sony Artisan of Imagery Colby Brown here and follow him on Instagram @colbybrownphotography.