Professional commercial and editorial content creators Marvi Lacar and Ben Lowy create many of their photos and videos while in the field. The Sony Artisans utilize their Sony Alpha system to get the footage they need in these fast-moving situations and environments, and they've found that the Sony Xperia PRO allows them to level up their content creation even more while on location. Watch this video to see all of the ways the two use the Xperia PRO as a complement to their Sony Alpha system when working in the field.
Livestreaming, transferring files to clients, viewing footage on the 4K monitor. See all the ways these pros use the Xperia PRO with their Sony Alpha system in the field.
"By simply mounting the Xperia PRO to our Alpha camera," explains Lowy, "we now have a high-resolution, 4K, HDR, OLED monitor. By using a dedicated HDMI-to-micro HDMI cable, we can accurately monitor our focus, exposure, color and composition. This is the perfect lightweight monitor to use for image accuracy when on location, especially when you don't want to be bogged down by heavy equipment.
"Another challenge we face is that our clients can't always be with us to see our creative process in real-time," says Lacar.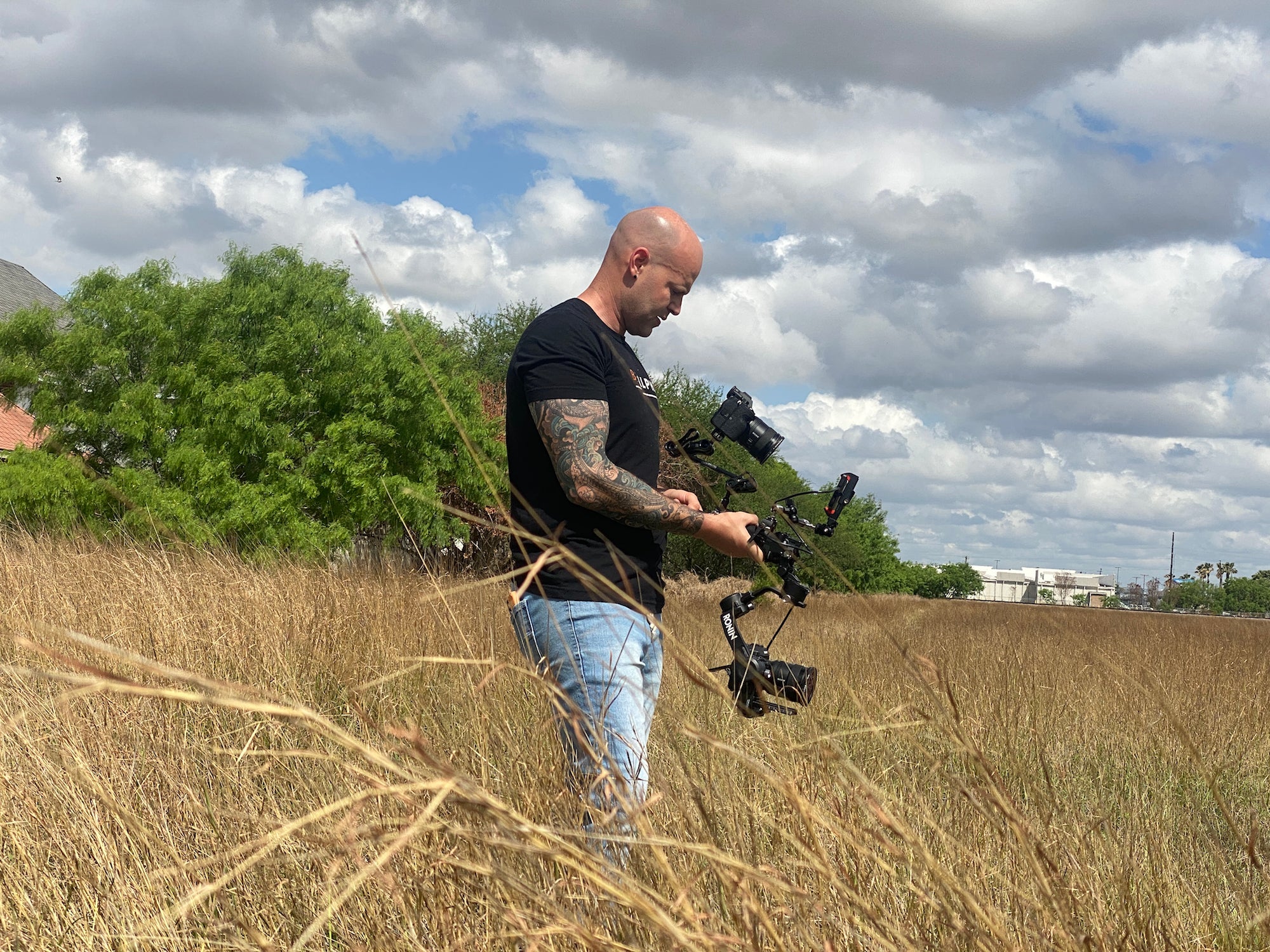 Ben Lowy using the Xperia PRO mounted to his Sony Alpha while on location.
"Now, we can use the Xperia PRO, and our images will automatically be transferred from the Alpha to the Xperia PRO and then to an FTP server that our clients can access via a 5G network," adds Lowy.
In addition to using it as a monitor and to transfer files to clients, the two have found another very important use for the Xperia PRO in their work – livestreaming. They can stream to social media or even teach classes while out in the field. "Inside the Xperia PRO are the tools to not only aid content creation," says Lacar, but to stream footage from our Alpha cameras to our students."
Marvi Lacar and Ben Lowy using the Xperia PRO to livestream on location.
To purchase the Xperia PRO, click HERE.