Join the ACLU of Southern California at their annual Bill of Rights Awards Virtual Gala on Sunday, October 4 at 7 p.m. (PDT) to celebrate and support its tireless work for social justice and civil liberties. During a special Sponsor's Pre-event at 6:30 p.m., you can catch Sony Artisan and photographer Eli Reed joined by actor Leon for a discussion about the current racial awakening.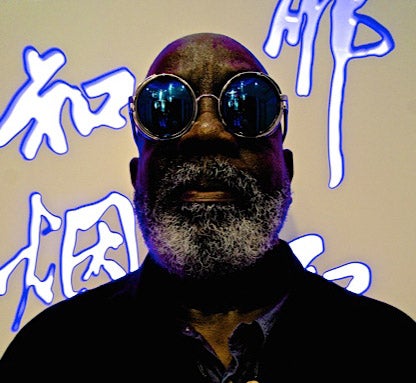 Sony Artisan Eli Reed
Reed joined the legendary photo collective Magnum Photos in 1982 and is also a member of the elite collective, Kamoinge. The award-winning photographer was also a 1982/83 Nieman Fellow at Harvard University. He joined the University of Texas at Austin as a Clinical Professor in 2005 and continues to contribute to writing, photographic and motion picture projects worldwide. You can register for the pre-event featuring Reed HERE.
The Pre-event will also feature the Gala's host Billy Porter, comedian Alonzo Bodden, and a very special tribute to Justice Ruth Bader Ginsburg by the Compton Kidz Club singing Diane Warren's "I'll Fight." Sponsors and their guests will automatically transition into the main program of the Virtual Gala, which will feature a star-studded lineup including Judd Apatow, David Byrne, Jane Fonda, Jason George, Khizr Khan, Norman Lear, Tom Morello, Rita Moreno, Martin Sheen, Aaron Sorkin, Barbra Streisand, Justin Tranter, Lily Tomlin, Diane Warren, Sam Waterston and more.
Learn more about the Virtual Gala and how to be a sponsor HERE.