Sony has announced a new wireless shooting grip for vloggers, filmmakers and photographers using the Sony Alpha α9 II, α9, α7R IV, α7R III, α7 III, α6600, α6400, α6100 and RX100 VII and RX0 II cameras. The new grip, dubbed the GP-VPT2BT, gives creators control over the key camera functions and allows you to go between video and still shooting. See the video and full press release from Sony below:
Building on the growing lineup of cameras and accessories developed for modern creators, Sony today has announced the new GP-VPT2BT shooting grip with wireless remote commander. Ideal for many different types of content creation ranging from vlogs to travel photography / videography to simple everyday use, the new grip offers optimum stability and comfort combined with cable-free connectivity and a reliable dust and moisture resistant design.1
Sony announces new GP-VPT2BT wireless shooting grip to give creators a versatile, reliable & cable-free grip for improved mobility & creativity
Compatible with a variety of Sony's latest digital cameras,2 the GP-VPT2BT connects easily via Bluetooth® wireless technology, allowing creators to simply aim and shoot without interfering cables or exposed inputs. The new grip includes a useful tilt feature that allows for flexible vertical angle adjustment as well as the ability to switch from normal to self-shooting mode with ease.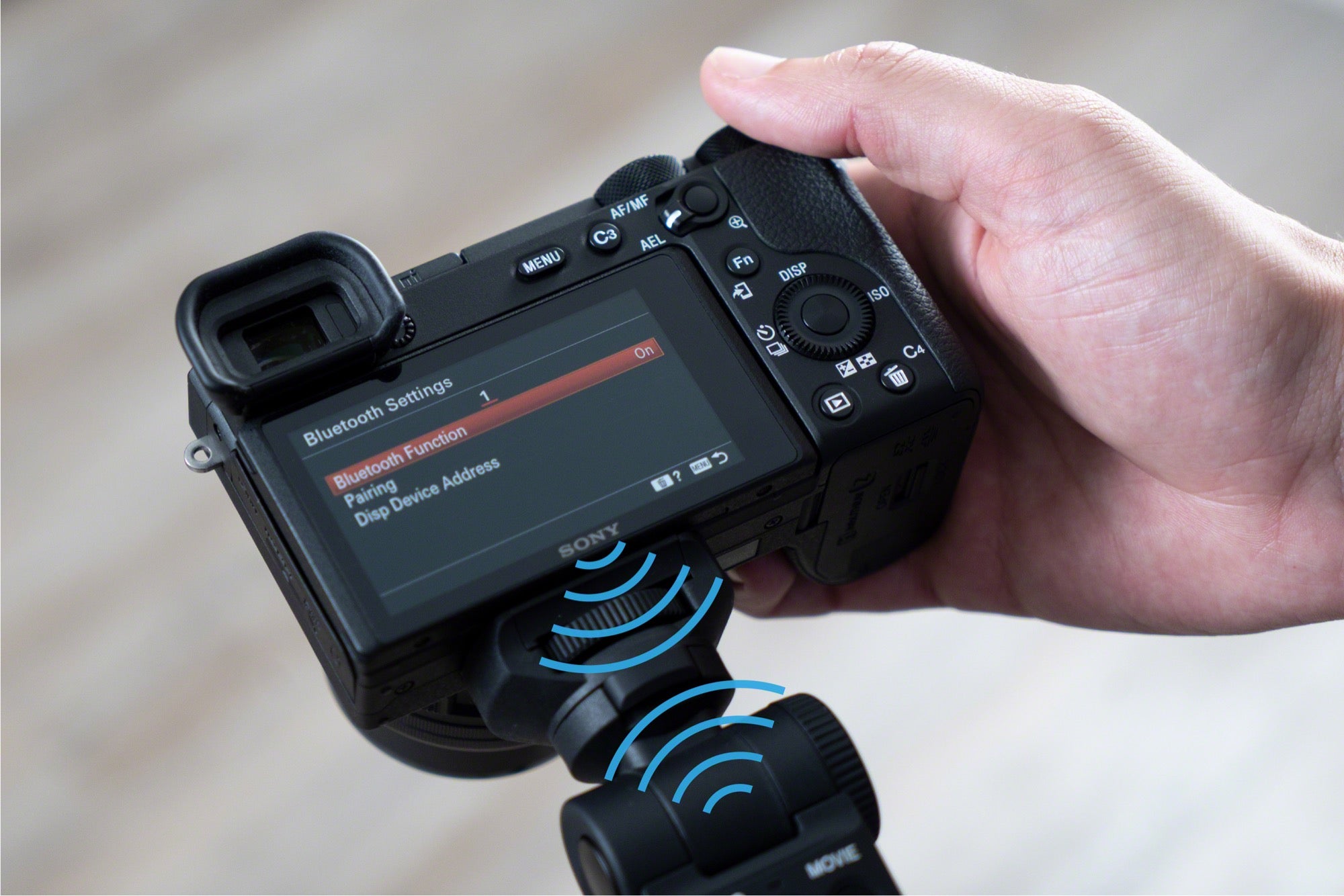 Additionally, it has an adjustment wheel that can be loosened or tightened to allow for seamless operation with cameras of different sizes and weights. The grip also includes a flip button, indicator light and lock switch, and can be quickly changed into a tripod by simply expanding the bottom portion, enabling easy stable, hands-free shooting.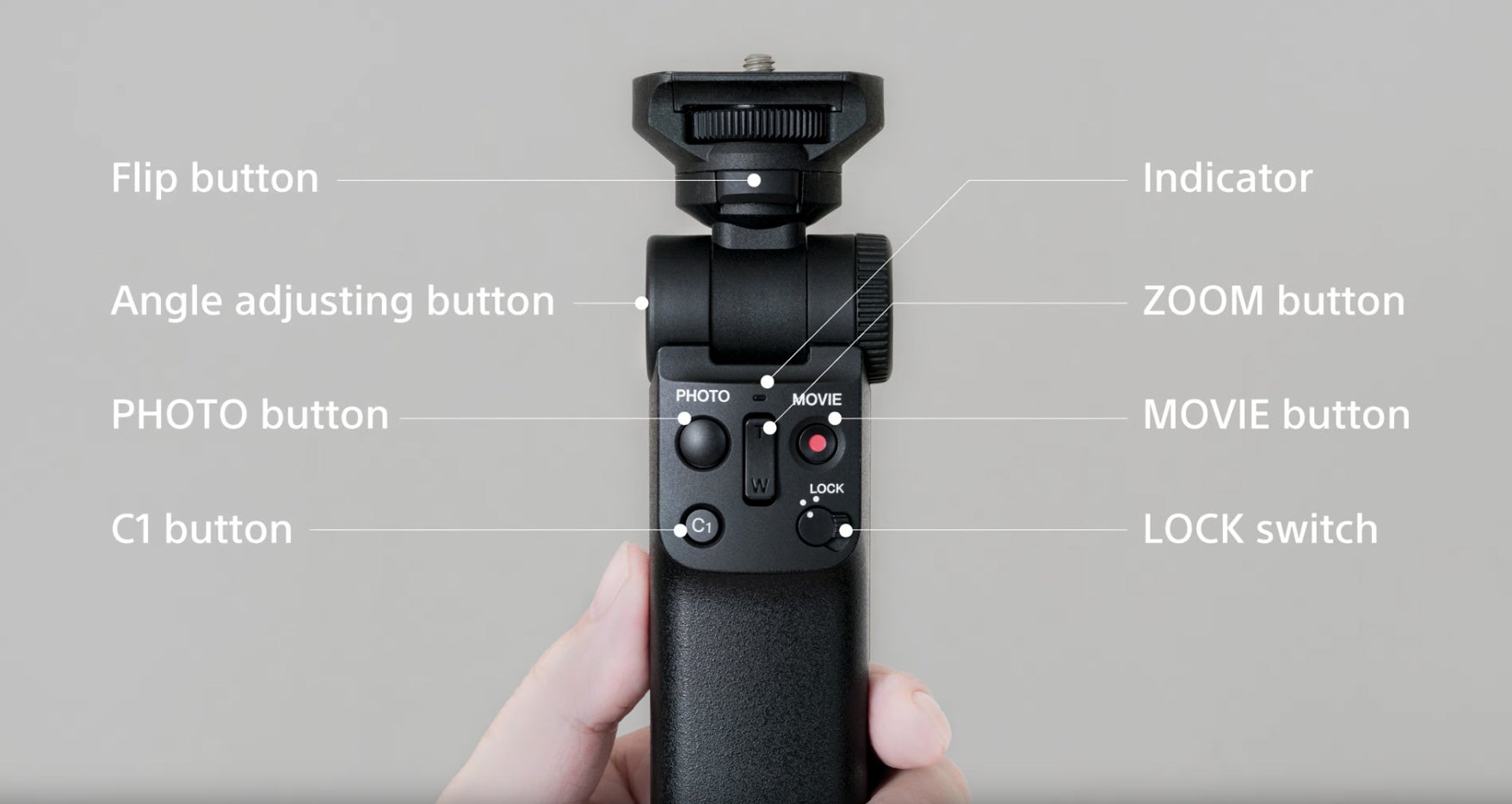 The new GP-VPT2BT Shooting Grip With Wireless Remote Commander will ship this month in North America, priced approximately $140 U.S. or $180 CA.
Notes:
1. Not guaranteed to be 100% dust and moisture proof.
2. Compatible with Alpha 9 II, Alpha 9, Alpha 7R IV, Alpha 7R III, Alpha 7 III, Alpha 6600, Alpha 6400, Alpha 6100, RX100 VII, and RX0 II. Firmware must be updated on cameras to ensure compatibility.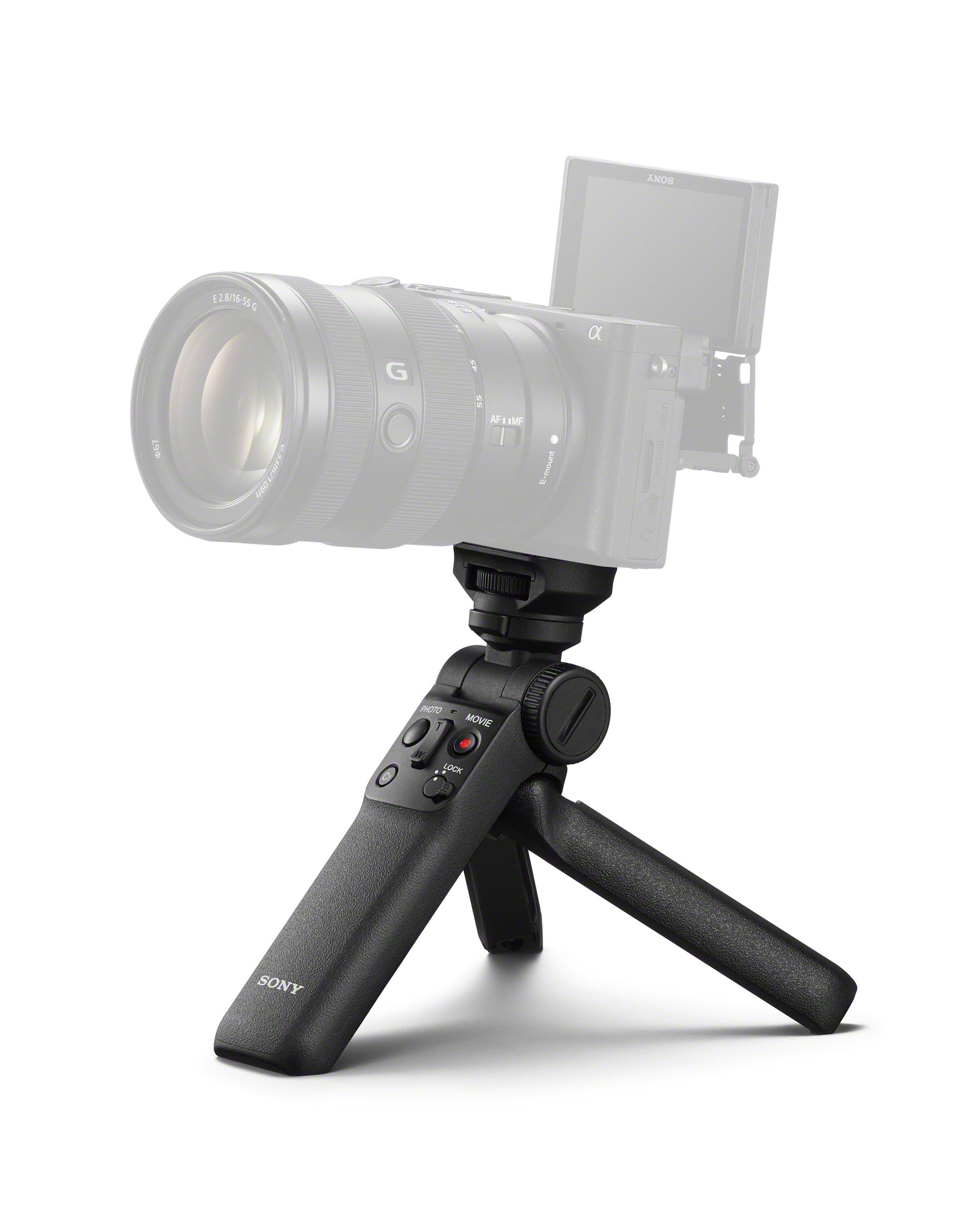 Abount Sony:
Sony Electronics is a subsidiary of Sony Corporation of America and an affiliate of Sony Corporation (Japan), one of the most comprehensive entertainment companies in the world, with a portfolio that encompasses electronics, music, motion pictures, mobile, gaming and financial services. Headquartered in San Diego, California, Sony Electronics is a leader in electronics for the consumer and professional markets. Operations include research and development, engineering, sales, marketing, distribution and customer service. Sony Electronics creates products that innovate and inspire generations, such as the award-winning Alpha Interchangeable Lens Cameras and revolutionary high-resolution audio products. Sony is also a leading manufacturer of end-to-end solutions from 4K professional broadcast and A/V equipment to industry leading 4K Ultra HD TVs.