Sony Artisan Ben Lowy worked for Time Inc to photograph the quadrennial political bacchanalia that are the Republican and Democratic National Conventions. In Cleveland and Philadelphia, Lowy turned his lens on the crowds of passionate delegates at least as much as he photographed the objects of their adoration (and sometimes loathing), the politicians.
This was the second presidential cycle that has found Lowy seeking out the faces of the conventions. In 2012 he was hired by the New Yorker to do it. Just like 4 years ago, most of Lowy's photos weren't destined for print publication, they were pushed out to social media, especially Instagram, in near real time. The immediacy didn't dilute the importance of the images, it enhanced it as Lowy was able to engage and immerse the vast social media audience in what he was seeing and experiencing from the floor.
Using the Sony α6300 and α7R II, Lowy connected directly to his smartphone and posted images, literally, right in front of the the delegates he photographed.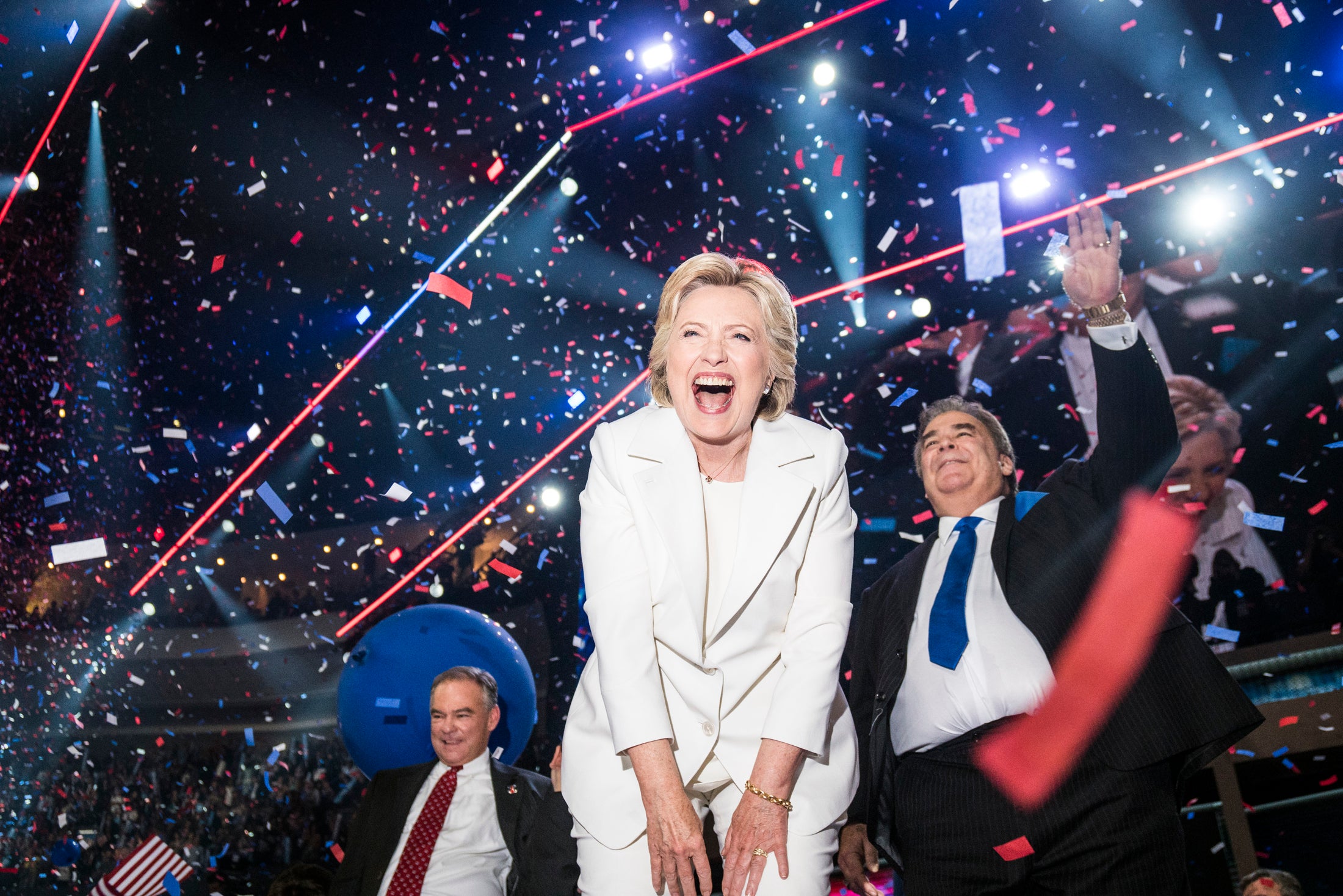 A very happy Hillary Clinton accepts the Democratic Party presidential nomination as balloons and confetti drop on the Wells Fargo Center in Philadelphia, PA. Sony α7R II, Sony 16-70mm f/4 OSS at 26mm.1/500-sec., f/4, ISO 2000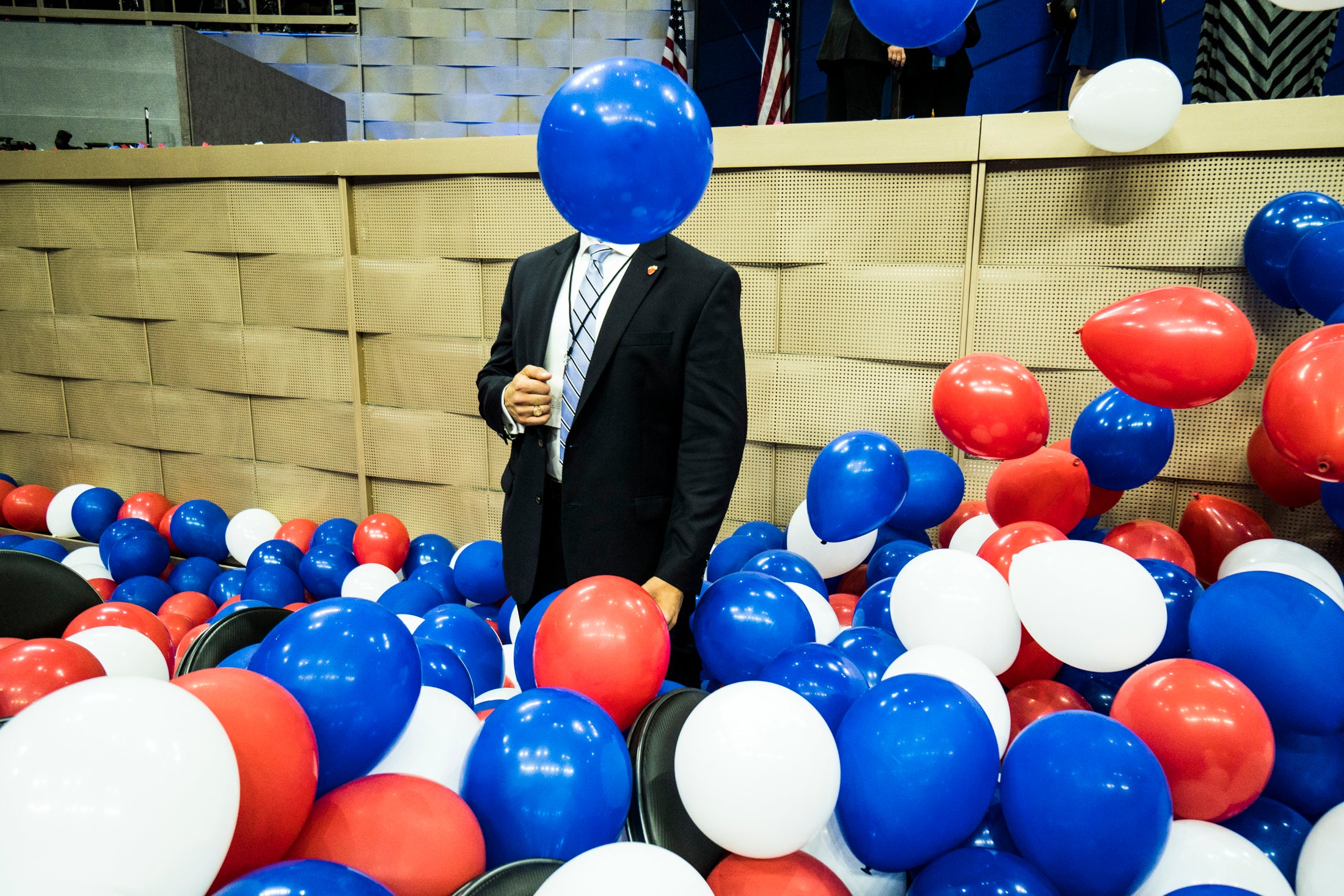 He wasn't as happy. Secret Service agents are probably used to balloons and pyro, but it probably isn't their absolute favorite protection detail environment. Sony α6300, Sony 10-18mm f/4 OSS at 17mm. 1/640-sec., f/4, ISO 2000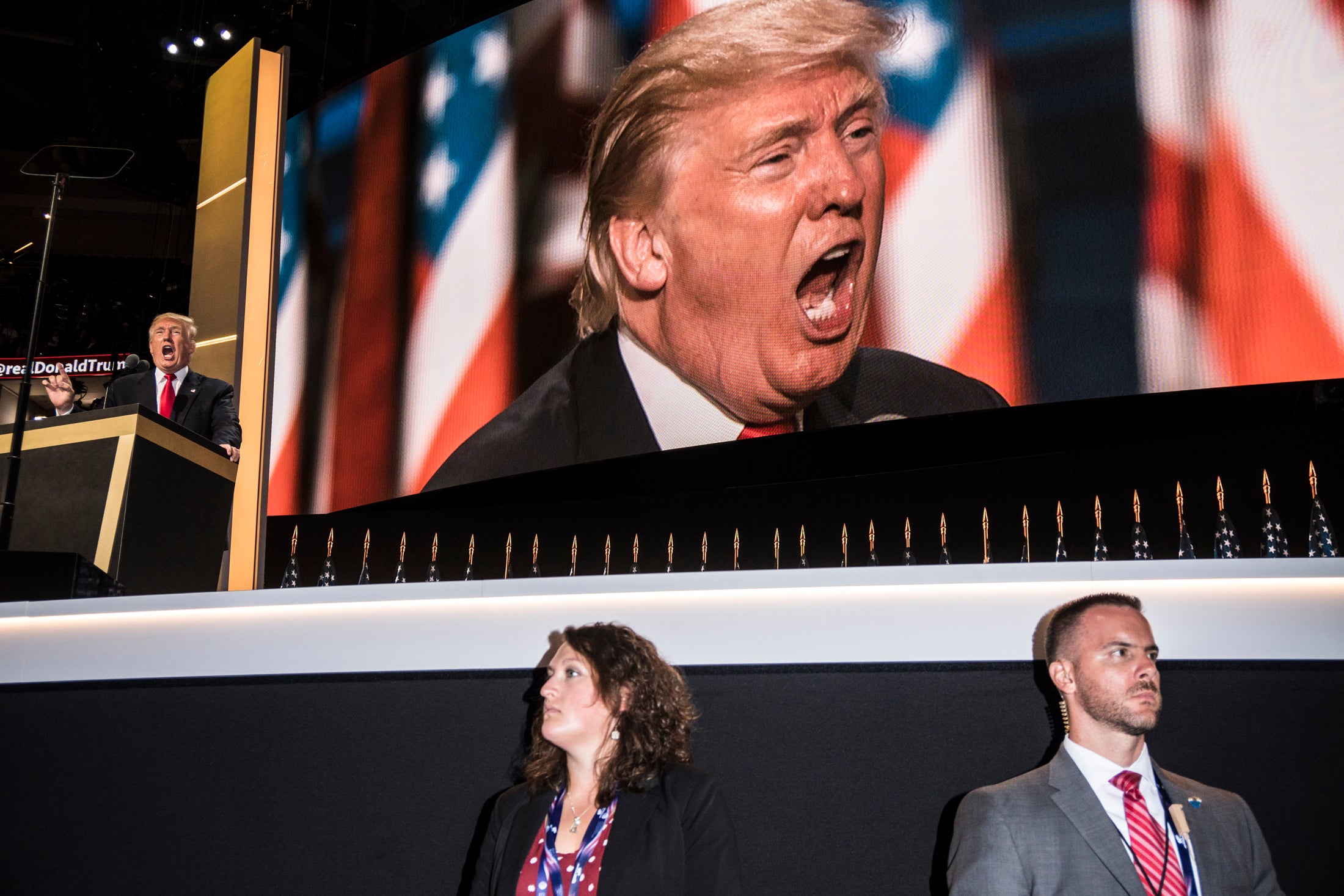 Donald Trump delivers his acceptance speech after receiving the nomination at the RNC in Cleveland, OH. Sony α6300, Sony 16-70mm f/4 OSS at 28mm. 1/160-sec., f/4, ISO 500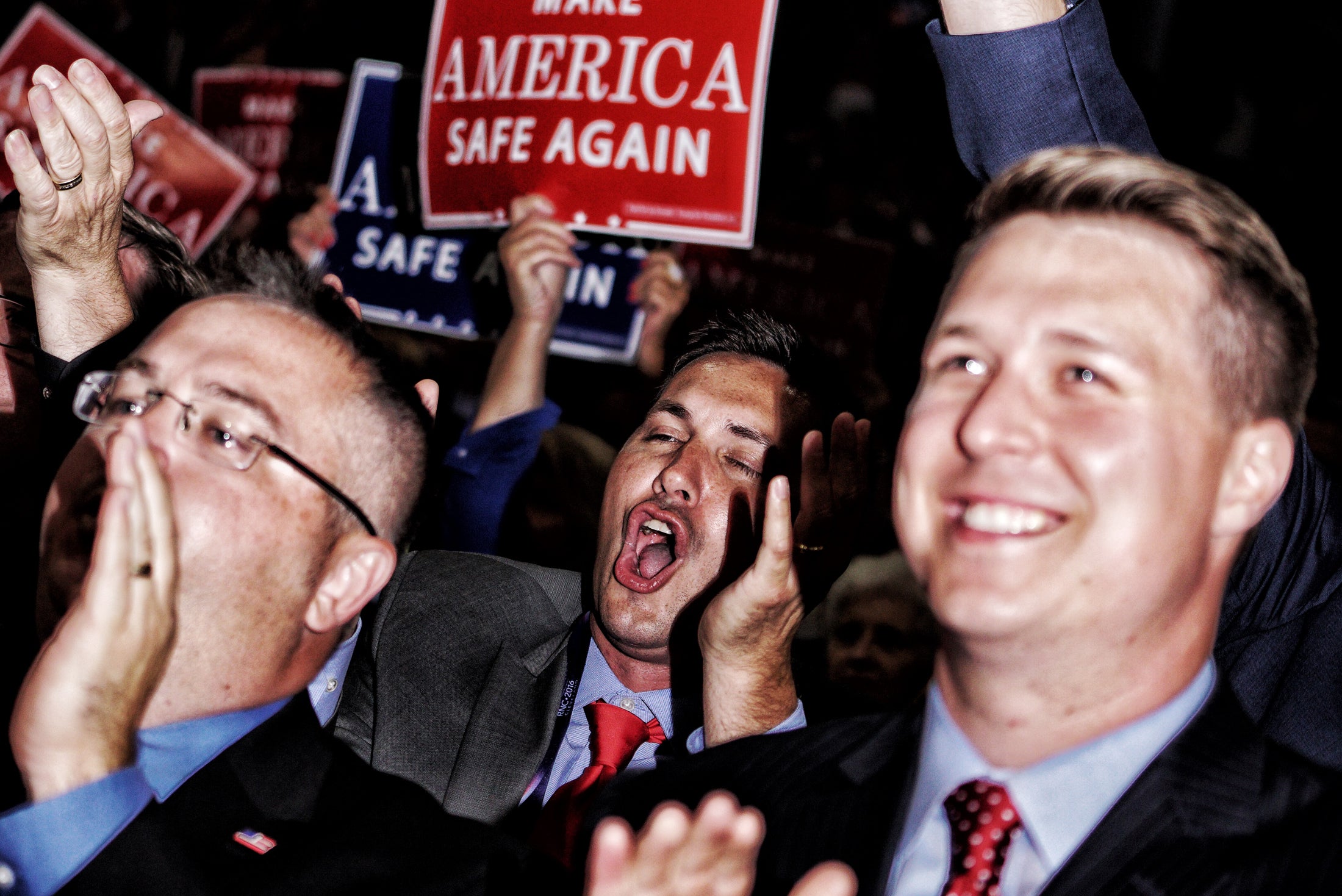 Supporters of Donald Trump cheer him on during a standing ovation before his keynote address at the RNC in Cleveland, OH. Sony α6300, Sony 70-200 f/4 G OSS at 70mm. 1/2000-sec., f/4, ISO 1000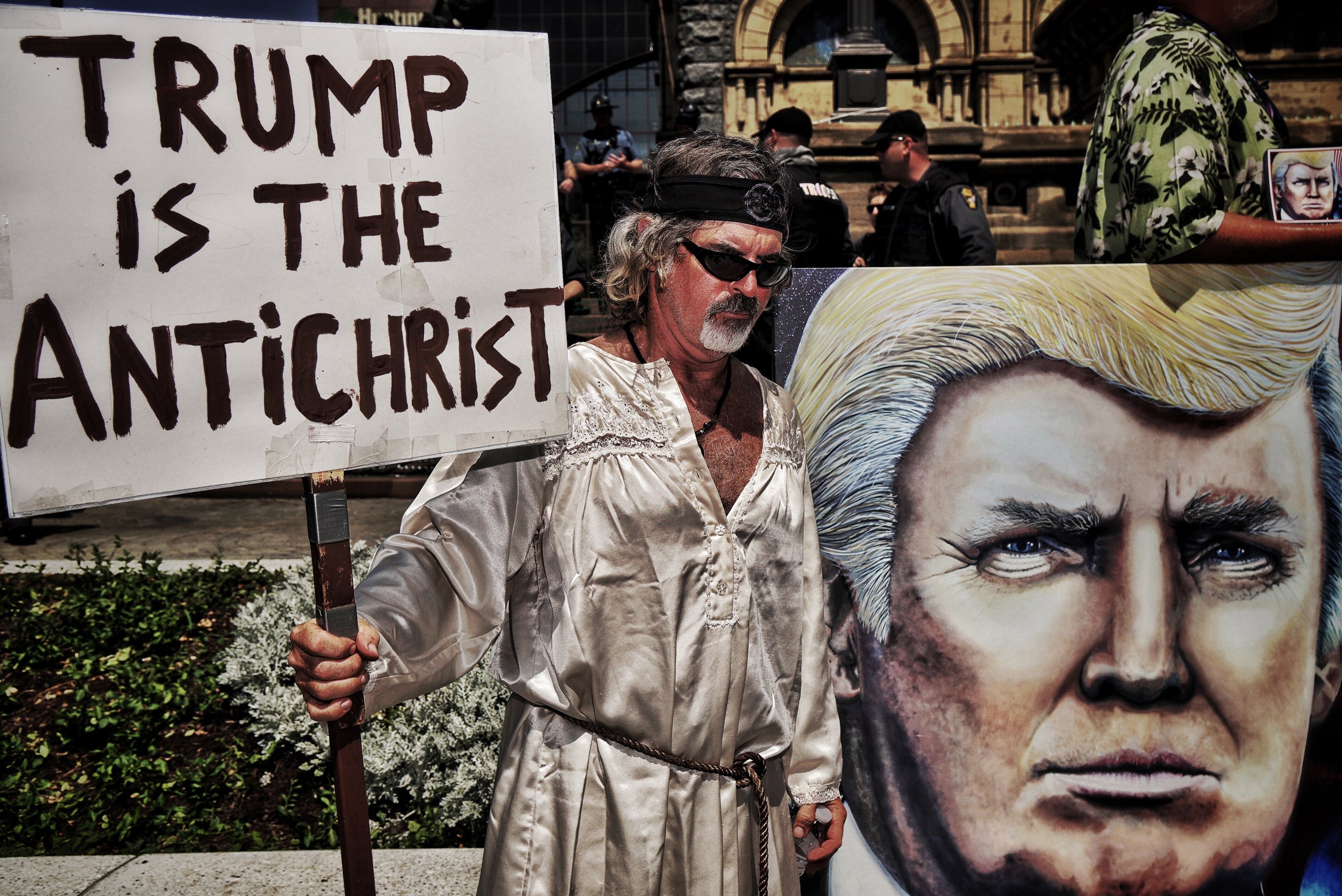 Terry Kay, an independent from Cleveland, dressed up in different costumes each day of the RNC to protest "the ridiculousness of it all". Sony α6300, Sony 16-70mm f/4 OSS at 24mm. 1/3200-sec., f/5, ISO 100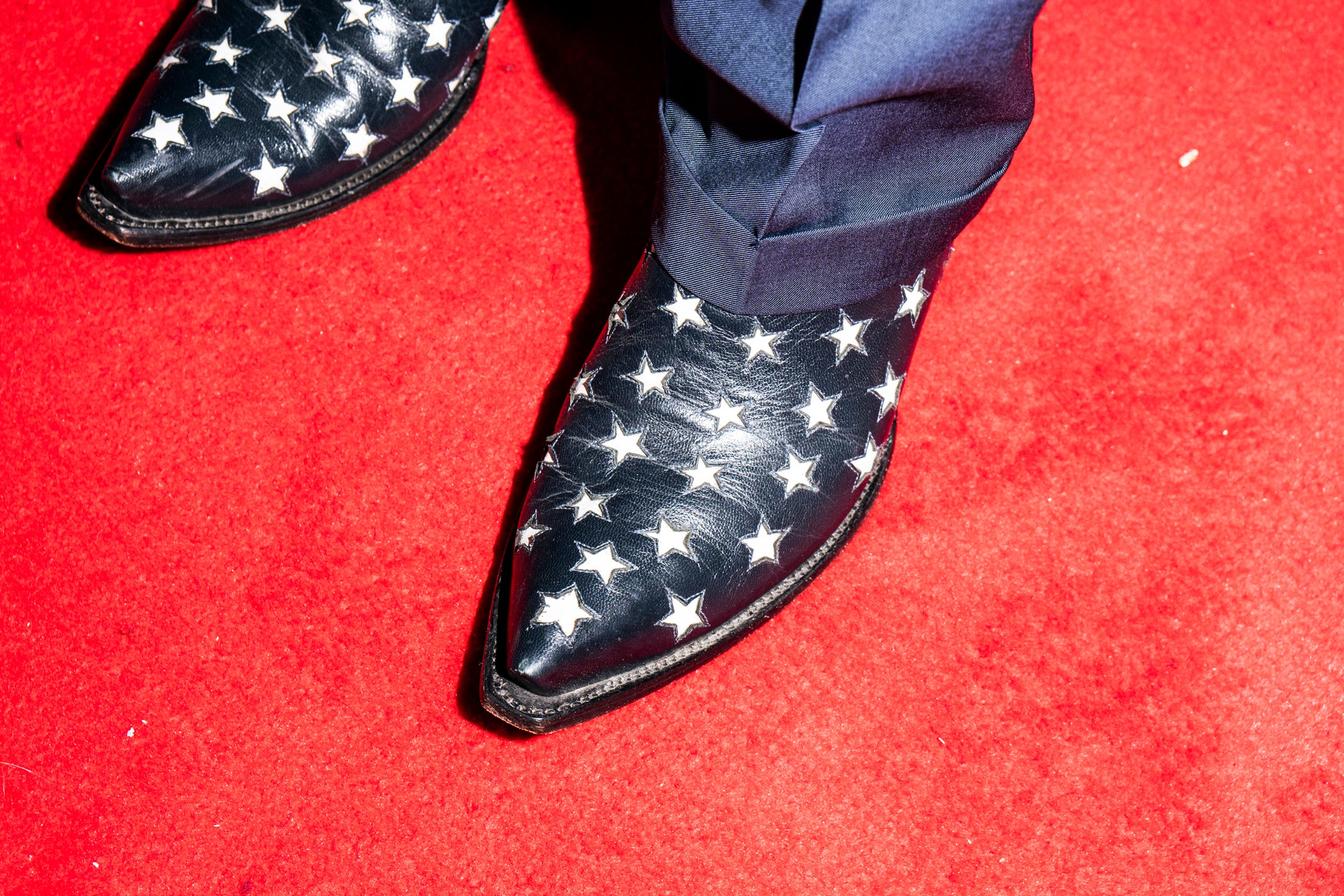 Star spangled shoes at the Republican National Convention in Cleveland, Ohio. α6300, Sony 16-70mm f/4 OSS at 48mm. 1/1000-sec., f/5, ISO 400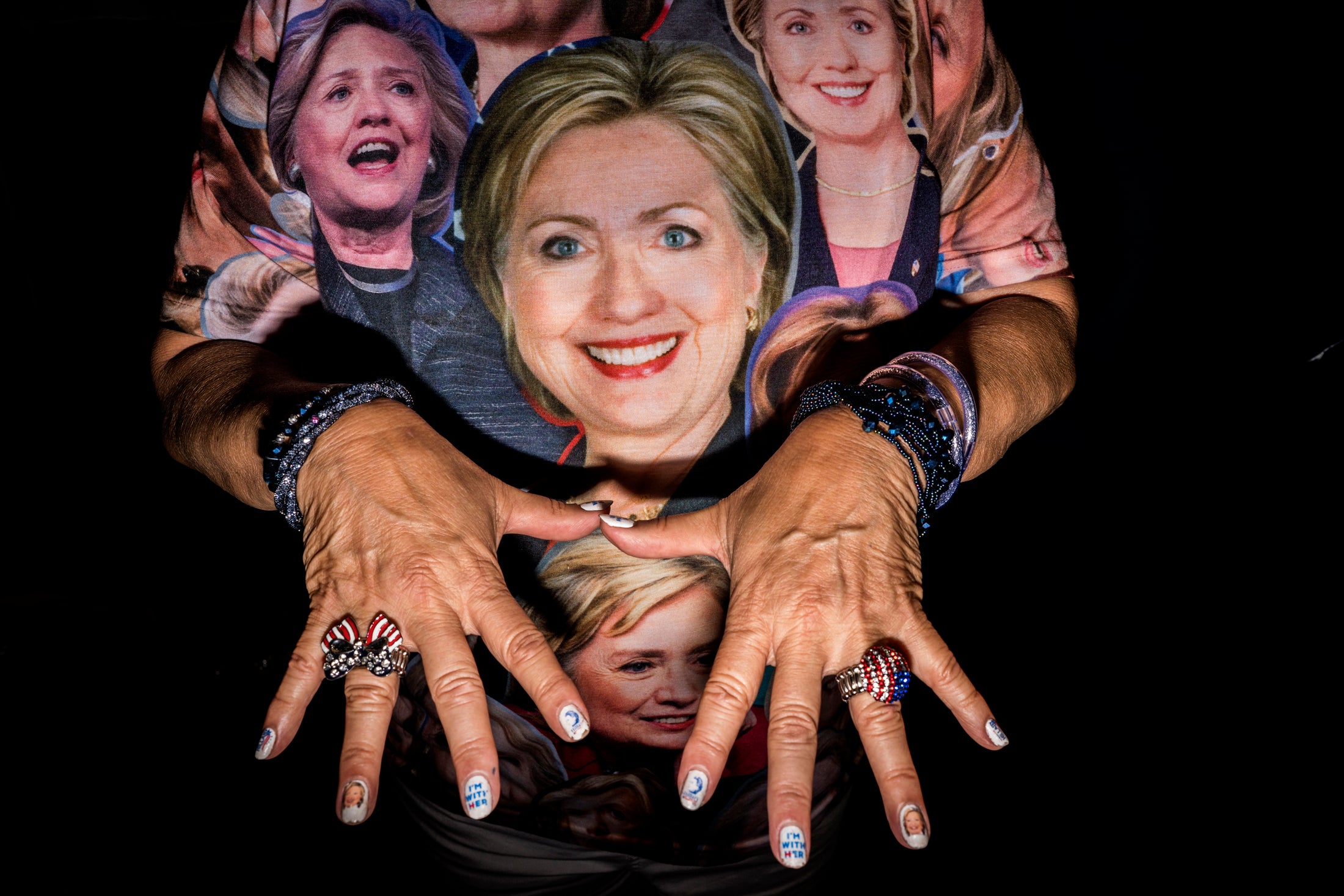 A Clinton supporter at the DNC shows her enthusiasm for the candidate. Sony α7R II, 25mm f/2 lens. 1/160-sec., f/8, ISO 400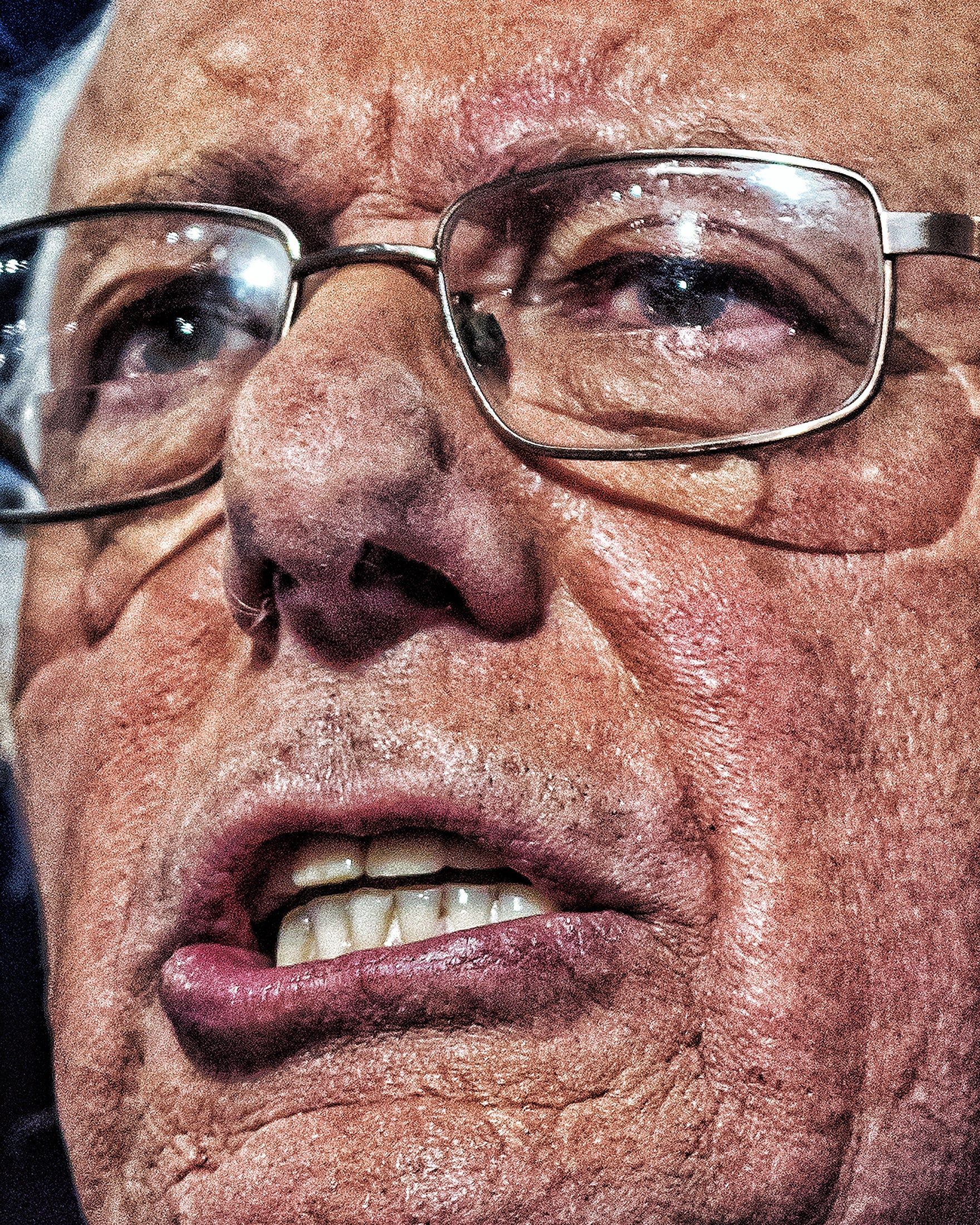 A portrait of Bernie Sanders addressing the Democratic National Convention. Sony α6300, 70-200mm f/2.8 OSS GM at 200mm. 1/500-sec., f/2.8, ISO 2000