Sony Artisan Dennis Biela is one of the preeminent aviation photographers in the world and to get his iconic images, in the air and on the ground, here's the gear he relies on.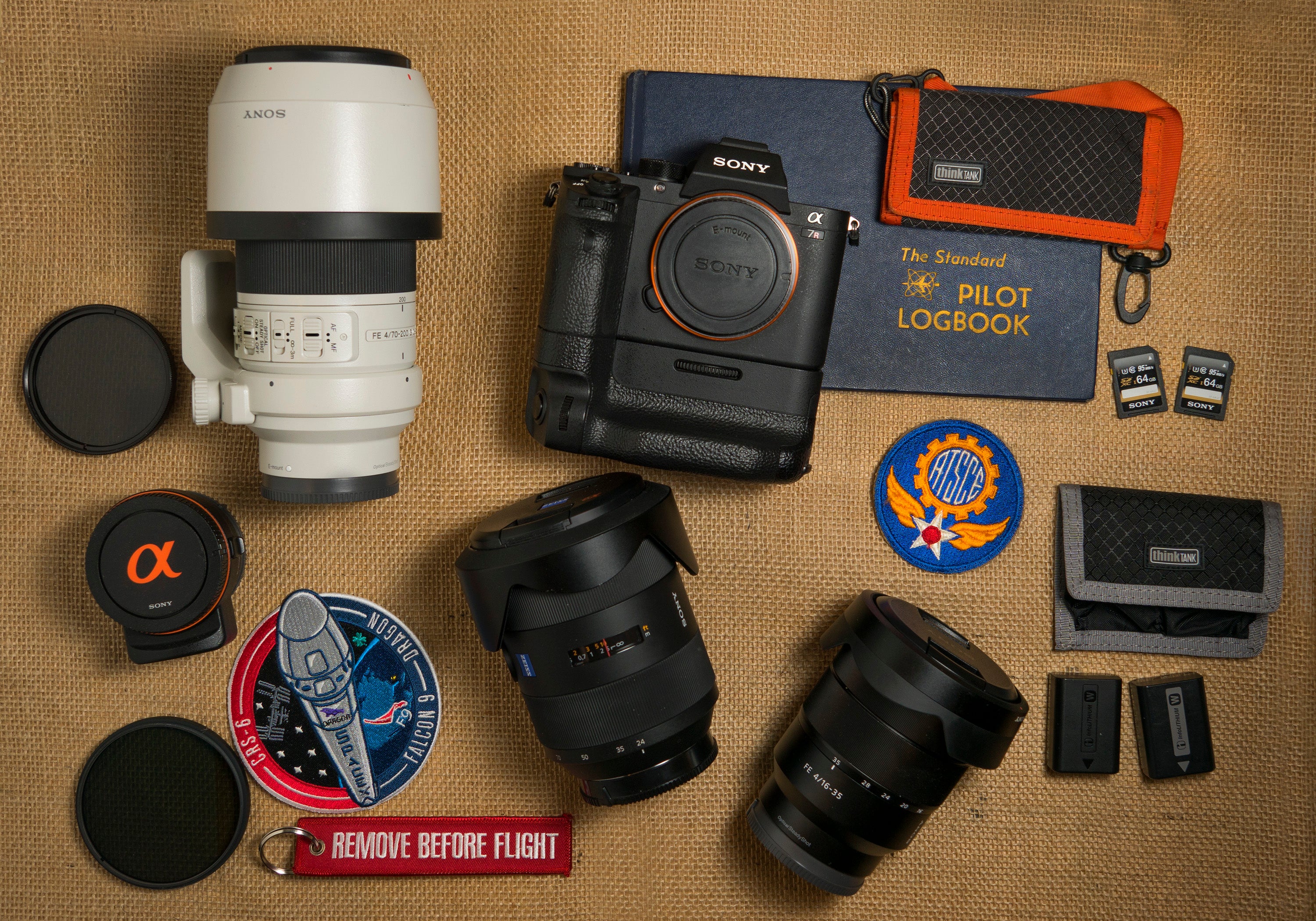 Sony α7R II. This is my go to camera for this type of photography. I normally shoot at ISO 50 and I frequently use an ND filter.
Sony Sony FE 70-200mm f/4.0 G OSS lens for close ups.
The Sony Vario-Tessar T* FE 16-35mm f/4 ZA OSS lens.
The 24-70mm f/2.8 Carl Zeiss T* Alpha A-Mount lens.
72mm 0.6 Neutral Density filter- I use this on most shoots so I can photograph at a slow shutter speed like 1/60th-sec so you get that nice prop blur.
My pilots log book. I don't log the flight as the PIC (Pilot In Command) but I find that logging is a great way to keep track of the photo flights.
Think Tank SD card wallet.
Sony SD Memory Cards-I normally carry 3 or 4 fast 64GB cards.
Sony Alpha to E mount LA-EA3 adapter
77mm ND filter.
Think Tank battery wallet with 2 Sony NP-FW50 batteries.
My camera bag is normally the Domke F-3X it's a small bag with several pockets.
I carry the "Remove Before Flight" on my bag for no other reason then to see if the pilot is paying attention:-)