Whether I'm exploring the streets and countryside of Cuba, the historical, cultural and architectural wonders of Spain or just someplace closer to home, I'm a light traveler. When it comes to my gear, I'm primarily focused on covering all of my needs and putting together a comprehensive kit with purpose. Here's what I bring.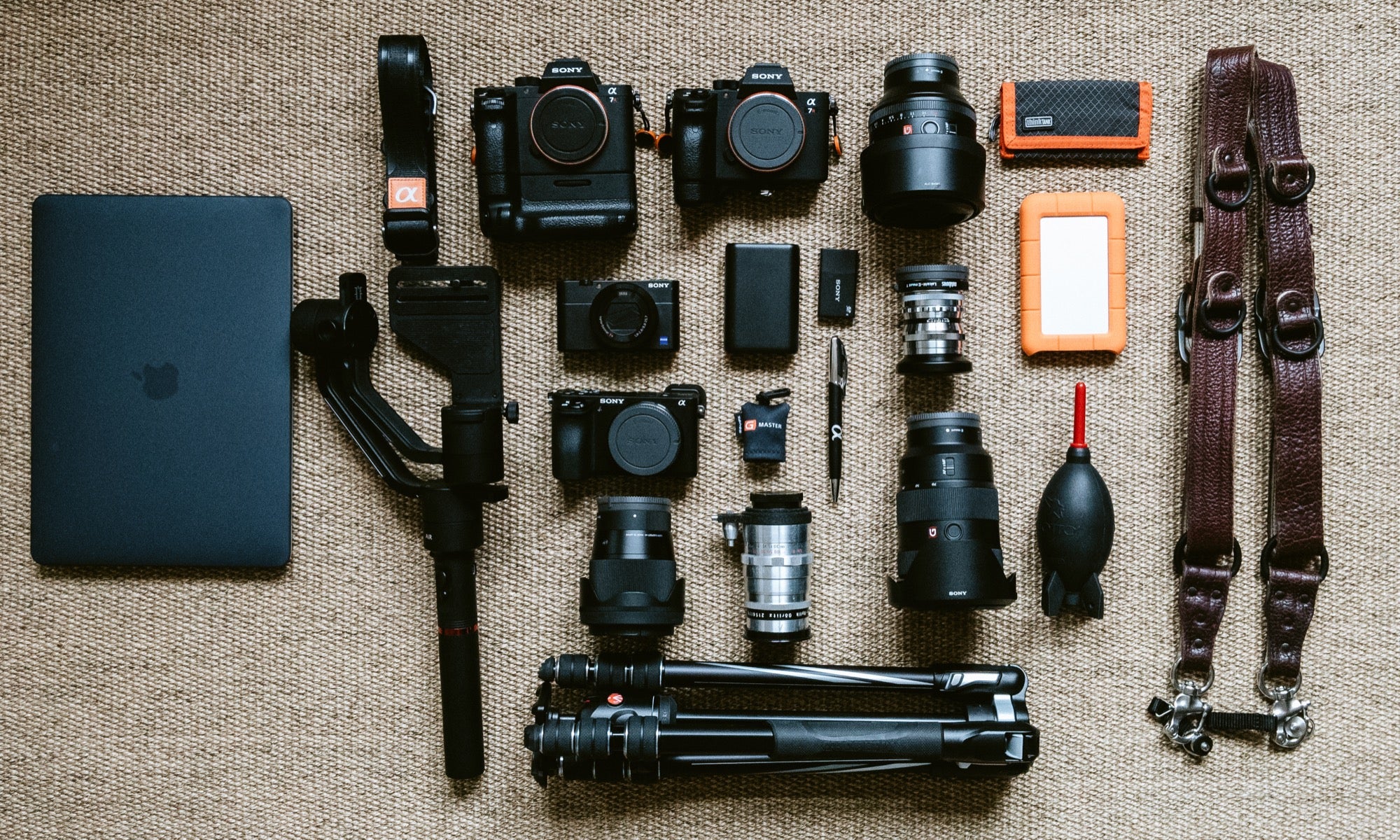 Cameras
Sony α7R III: My main camera is the α7R III which, to me, is the best camera out there. It gives me the option to customize it to my needs, it's small, fast and reliable and the resolution gives me the image information I need to manipulate the files with peace of mind.
Sony α7R II: The α7R II is my second or back up camera, this is in fact the camera that blew my mind and made me switch to the Sony mirrorless system. Now three years old, this camera still a king for me

Sony α6500: I use my α6500 entirely for video. It's the perfect camera to use on my gimbal. Its in‑camera five‑axis optical image stabilization makes the footage extra smooth and its low-light capabilities are exceptional. I also love the camera's slow motion capabilities.
Sony RX100V: The RX100 V is a powerful overall point and shoot camera that I use to vlog and do test shots. It's so small that I can always have it with me.
Lenses
Sony 24-70mm f2.8 G Master: For me, having a 24-70mm is a must. It's one of the most versatile focal lengths there is. If I had to have only one lens, this would be my choice.
Sony 85mm f/1.4 G Master: The 85mm G Master is one of my favorite lens, for portraiture it's the sweet spot.
Sigma Art 16mm f/1.4: I use this lens on my A6500 when I'm shooting video with the gimbal.
Voigtlander 35mm f/1.7 Ultron: I like this lens with a Metabones adapter for street photography because it's very small and the 35mm focal length is great for that.

Meyer Optik Gorlitz Trioplan 100mm f/2.8: This is my specialty lens. It's 100 years old and works like gem. Its unique bokeh is impressive and I use it for macro and portraits. 


Accessories
Manfrotto Befree Advanced Travel Aluminum Tripod with 494 Ball Head: In my book, this is the best travel tripod for its combination of usability and price. 


Moza Air Three-Axis Motorized Gimbal Stabilizer: There's nothing like having a great gimbal that has many different features and is light enough to carry around for long periods of time.
HoldFast Gear Money Maker in American Bison: My Money Maker Strap is a life saver. It's perfect strap when I want to have versatility and have my hands free when necessary. It's hard to find a strap as comfortable as this when carrying two bodies.
Peak Design Alpha Strap + The Sahel by ONA: When I only have one body with me, I usually go for The Sahel by ONA or the Alpha Peak Design strap.
13" MacBook Pro: This is the perfect laptop for me to travel with. It's very light!
Dust Blower: This is always in my bag. I can't cope with a dirty sensor and the blower takes care of most dust issues without having to try wiping or touching the sensor myself.
Sony GP-X1EM Grip Extension for my α7R III: I wouldn't have my camera any other way. The grip gives my pinkie a great spot to rest!
Extra batteries + battery grip for my α7R II: I always have the battery grip and extra batteries for my α7R II.
Lens Cloth: I always keep my lenses clean and clear when I'm on the go.
LaCie Rugged External Hard Drive: Keeps my files safe and lets me back up everything when I'm traveling.
Memory Cards: You can't have too many memory cards. I keep them in a ThinkTank Pixel Pocket Rocket.
Sony Portable Memory Card Reader: It's tiny and plugs right into a USB slot and it just works.
Pen: To write some notes…I'm old school.