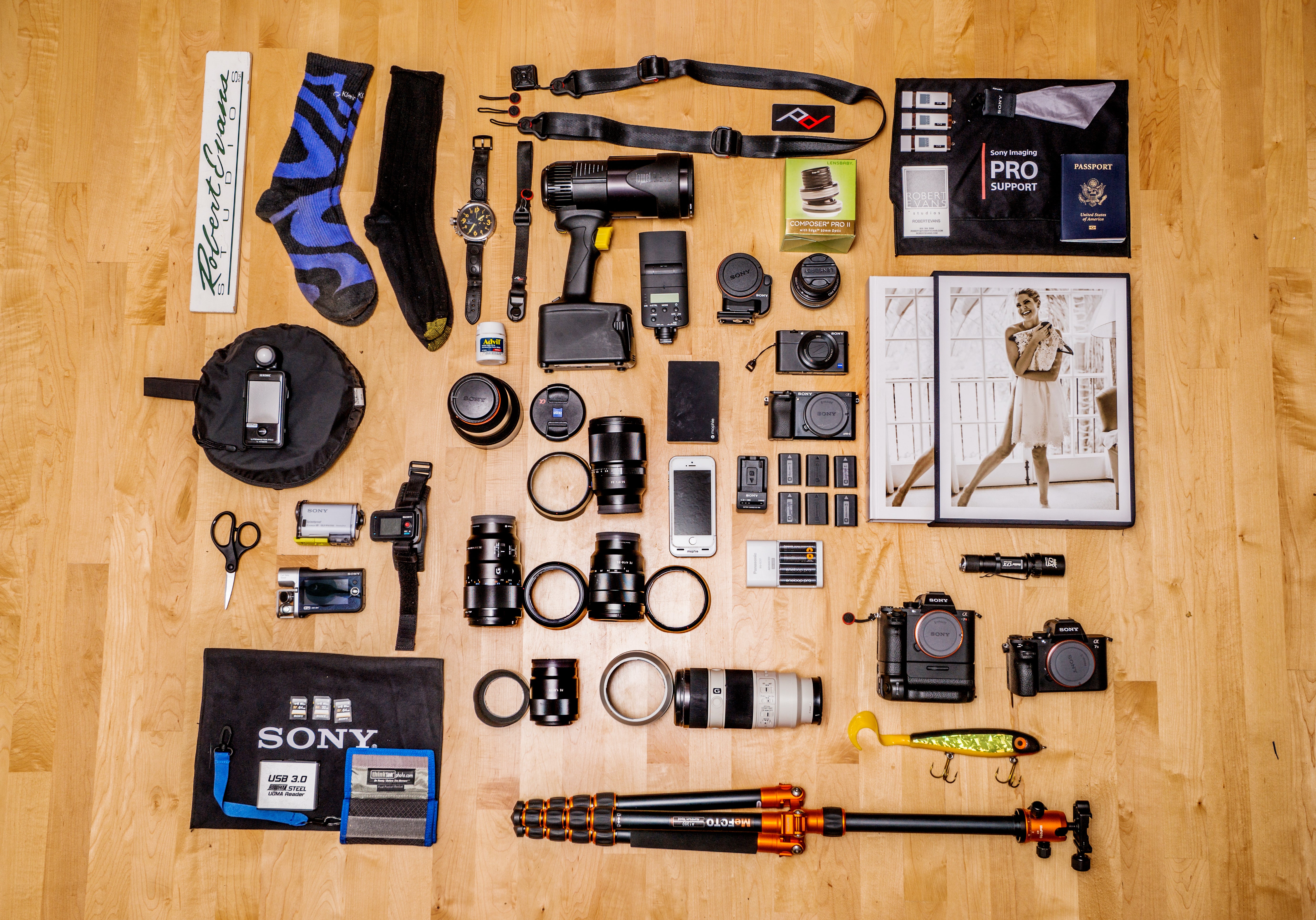 Robert Evans is one of the top wedding photographers in the world. He's worked around the world and photographed the nuptials of Hollywood celebrities and Silicon Valley power brokers. Perhaps more than any other genre, wedding photography calls a variety of photographic and problem-solving skills into play. If you can excel at wedding photography, you can do anything. Evans explains, "Wedding photographers have to think quickly and work quickly. A good, well-seasoned wedding photographer can do anything, because we have to walk into situations—sometimes with dismal lighting and in dismal locations—and make all of that look good." So when we say that Evans is top wedding photographer, we're really saying that he's a top photographer in a variety of fields, from weddings to corporate portraits to sports and more. In his bag, you'll find a collection of gear that's as versatile as the work Evans does.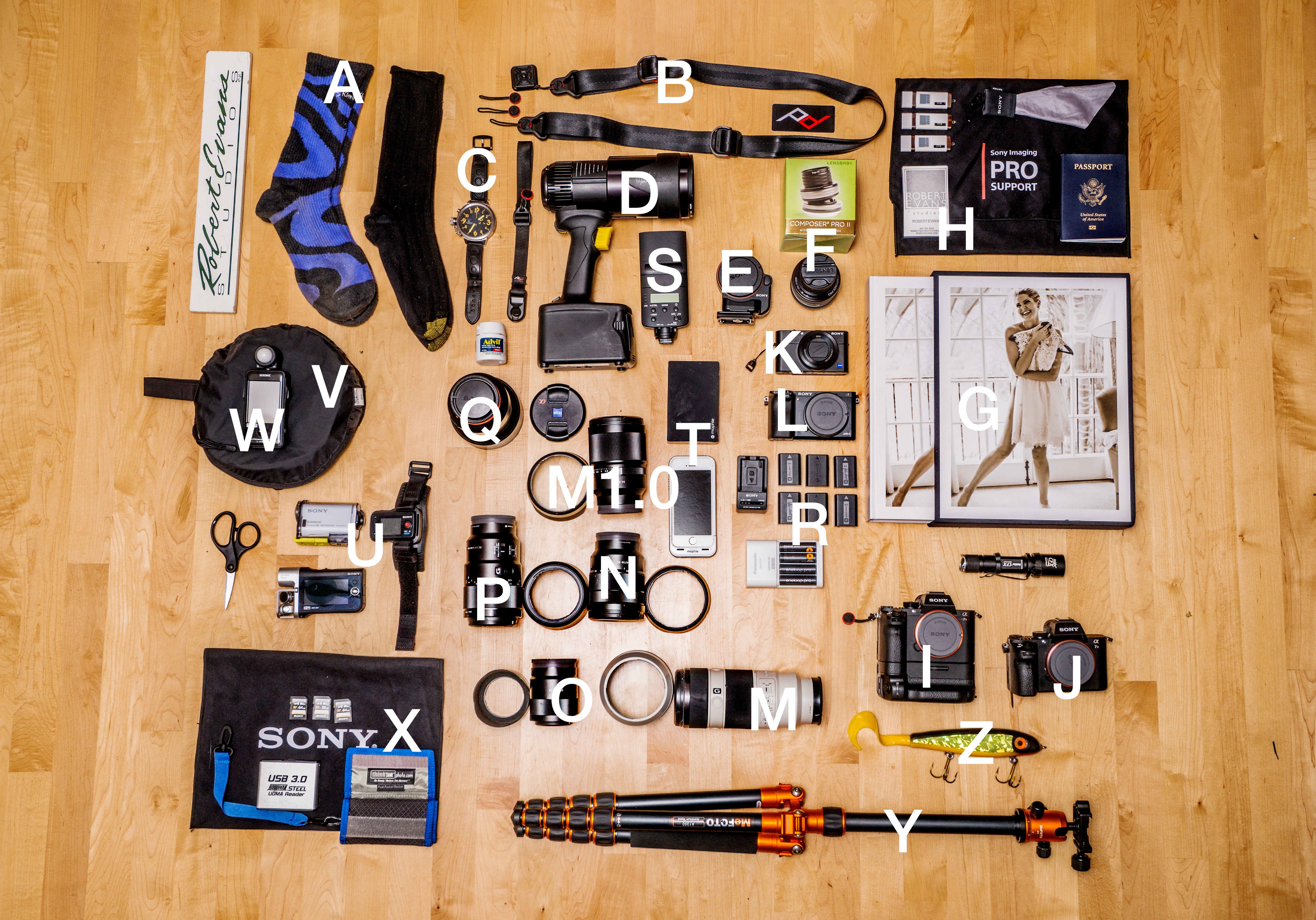 A. Doubling up my socks makes my feet feel less sore at the end of a twelve-hour day.
B. Peak Design camera straps. I love the clip in and out system.
C. U-Boat Big Time watch
D. Lowel GL1 continuous light
E. Sony LA-EA4 Lens adapter allows me to use my A-mount lenses (like my 85mm f/1.4 A-mount) on my E-mount bodies.
F. Lensbaby Composer Pro II
G. My portfolio (printed by Couture Book). There are always potential clients at weddings!
H. Passport, lens cloth, business cards, and custom-branded jump drives
I. Sony α7R II with vertical grip
J. Sony α7 II
K. Sony RX100 IV
L. Sony α6300
M. Sony Sony FE 70-200mm f/4.0 G OSS
M 1.0. Sony 35mm f/1.4G
N. Sony Vario-Tessar T* FE 16-35mm f/4 ZA OSS
O. Sony Sonnar T* FE 55mm f/1.8 ZA
P. Sony FE 90mm f/2.8 Macro G OSS
Q. Sony 85mm f/1.4 Carl Zeiss Planar T* A-Mount Prime Lens
R. Extra Sony camera batteries & charger and Enoloop Pro reachable batteries for my Sony flash.
S. Sony HLV-F32M Flash
T. iPhone & Mophie battery
U. Sony Action Cam with RMLR1 WIFI Remote and Sony HDR-MV1 Recorder for Stop-motion and video integration.
V. Double sided bounce/reflector Silver/White
W. Sekonic Light Master Pro L-478DR Light Meter
X. Sony 32 & 64 GB SD Cards
Y. MeFoto travel-size tripod (fits in my suit case)​
Z. Because I am always planning my next fishing outing.
Follow Robert Evans on Instagram @RobertEvans