Shane Ware (@shanewarephoto) is a travel and landscape photographer with a deep-seated passion for exploration. "I've been traveling around the world from an early age," he says, "which has driven my desire for adventure and exploration. In 2017, I picked up the Sony Alpha 6500 as a way to capture my travels with more detail, and fell in love with the medium of photography quickly. While I own a variety of different Sony lenses and my gear changes often, I wanted to highlight the things that I bring with me a majority of the time." Ware gives us a look at the current Sony Alpha cameras, Sony lenses and accessories you'll find in his kit.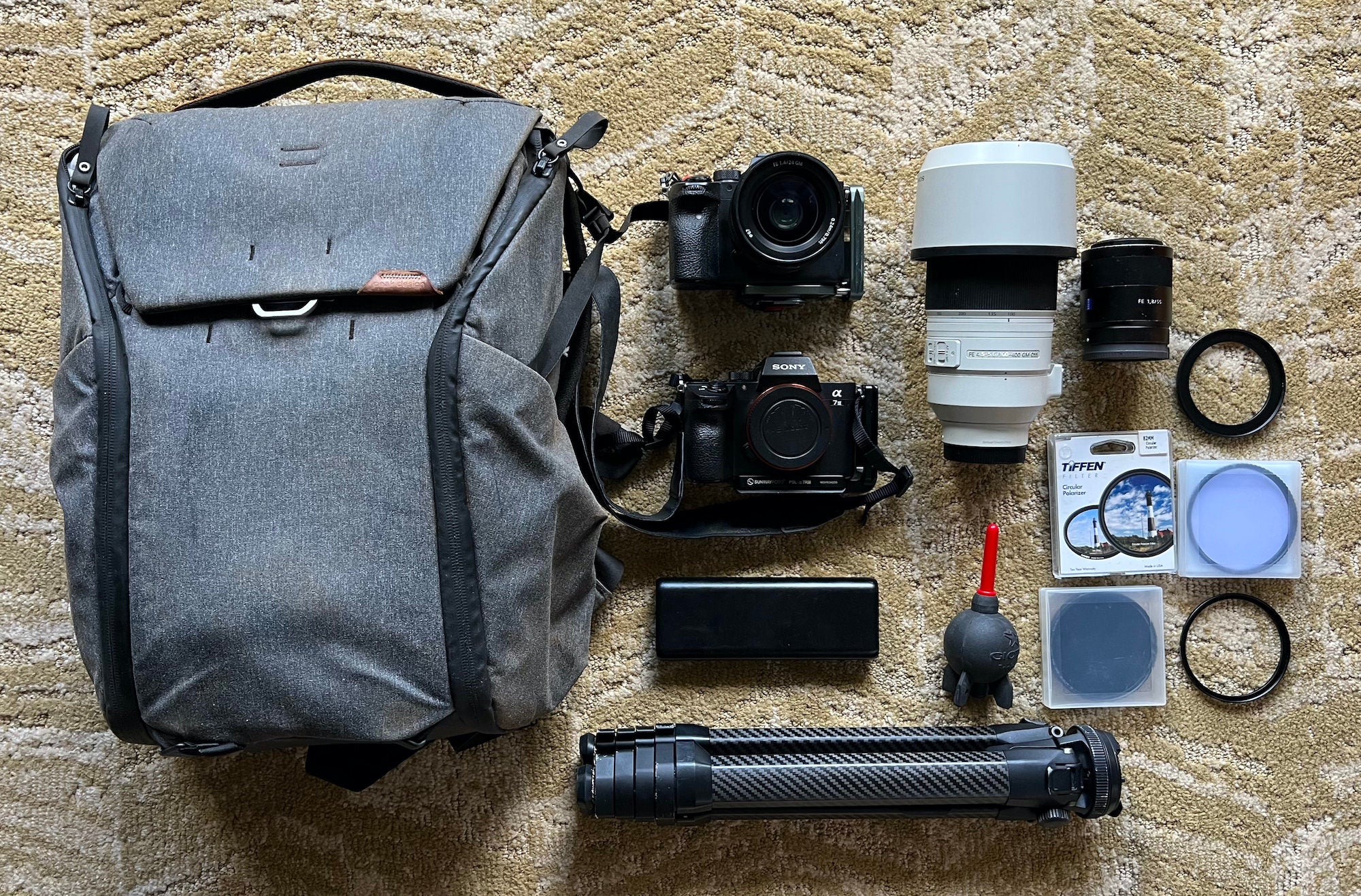 See why this travel and landscape photographer always packs these two cameras and three lenses to photograph his travels.
Cameras
Sony Alpha 7R IV: This is my primary camera body and it is a travel photographer's dream. The dynamic range allows me to shoot in nearly every situation without compromise, while the high resolution sensor enables me to print in any size that I could want. The high megapixel count also enables me to get slightly more reach when using telephoto lenses by cropping in post or utilizing APS-C mode.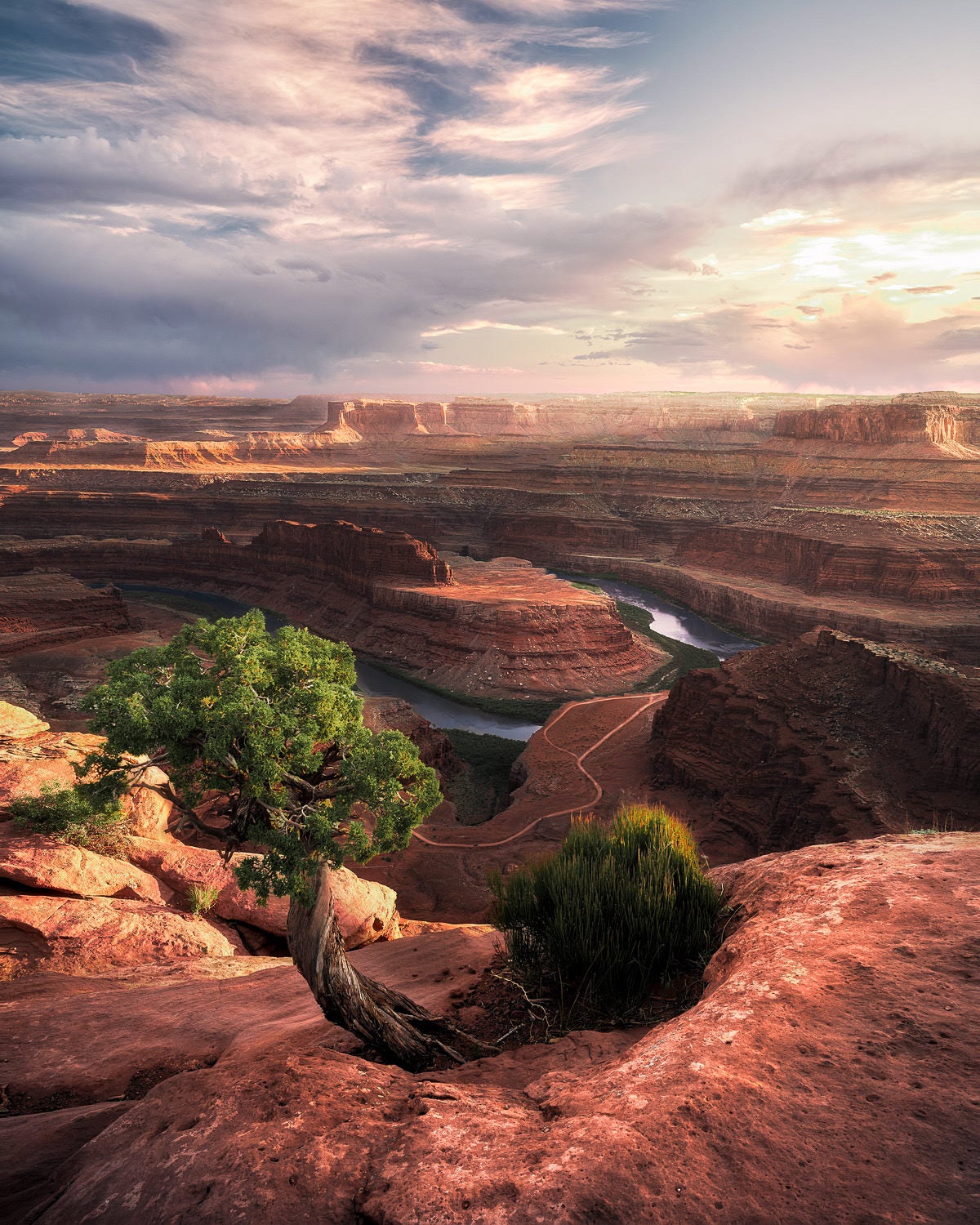 A sunset at Dead Horse Point. Photo by Shane Ware. Sony Alpha 7R IV. Sony 24mm f/1.4 G Master.
Sony Alpha 7 III: I love using this camera as a secondary body when traveling, allowing me to cover more focal lengths while my main camera is occupied. Alternatively, I use the Alpha 7 III a lot for events or concerts, where smaller file sizes are more important than resolution.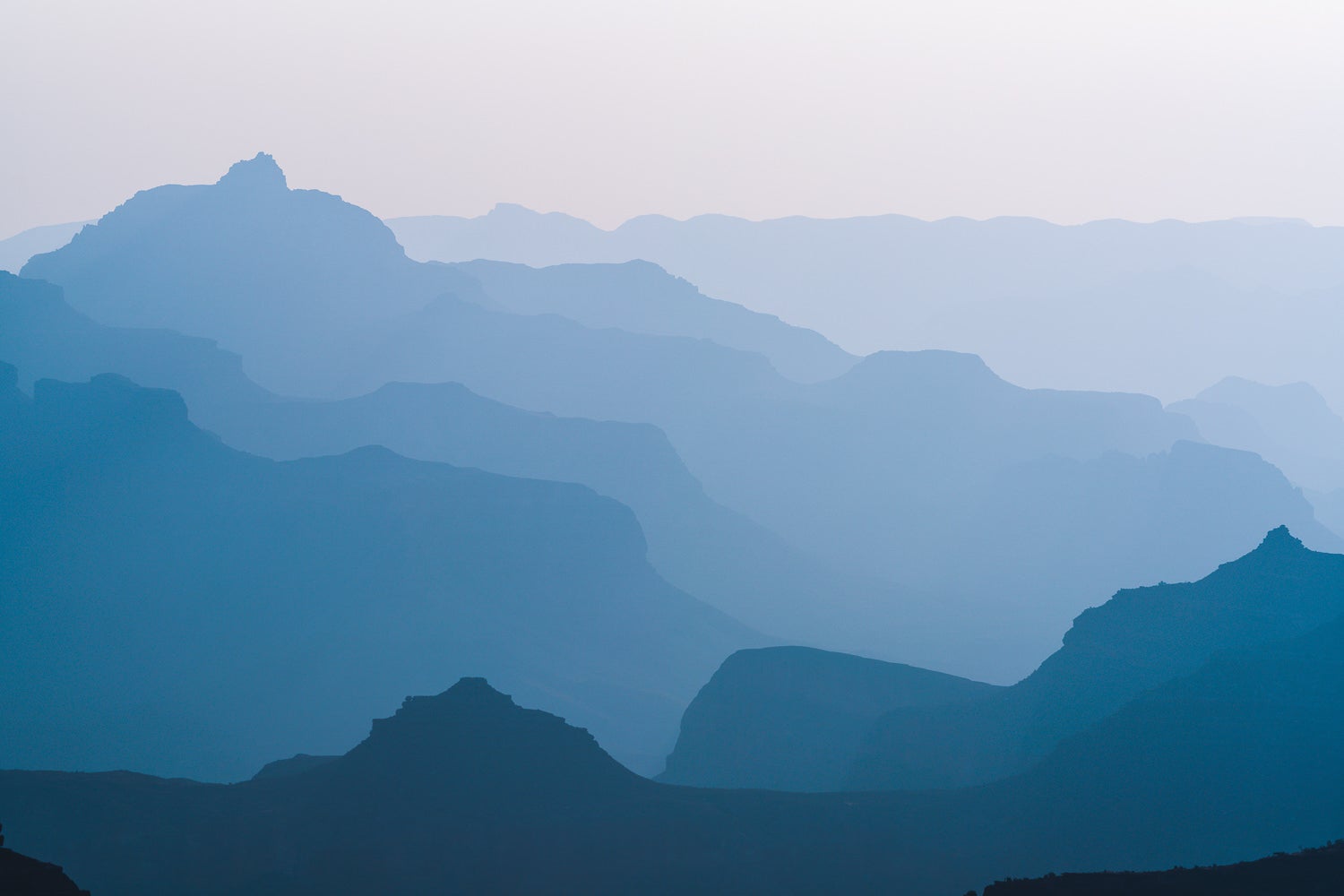 Layers of the Grand Canyon. Photo by Shane Ware. Sony Alpha 7 III. Sony 135mm f/1.8 G Master.
Lenses
Sony 24mm f/1.4 G Master: My go-to lens for landscape photography because it checks all the boxes. The focal length is one of my favorites, while the f/1.4 aperture allows me to capture scenes at any time of the day, including astrophotography. To top it all off, it is very small and light which makes it a no-brainer to bring along on any trip.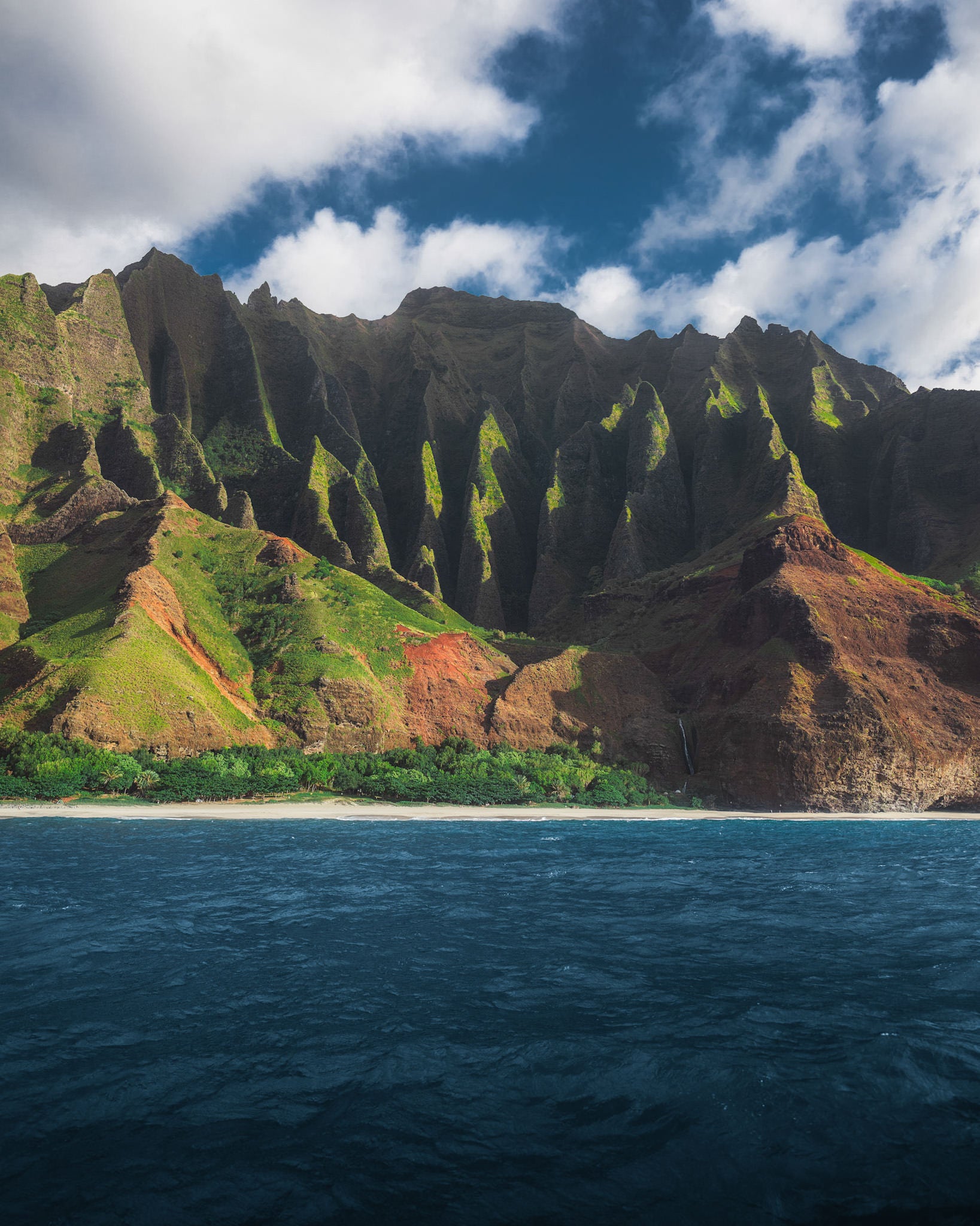 Golden hour at the Na Pali Coast. Photo by Shane Ware. Sony Alpha 7R IV. Sony 24mm f/1.4 G Master.
Sony 100-400mm f/4.5-5.6 G Master: The 100-400mm is an excellent telephoto lens for emphasizing compression or shooting wildlife, and combined with the Alpha 7R IV it is sharp enough to use in APS-C mode for even more reach. I also love that the lens collapses down into a manageable size, allowing me to pack it in my backpack without issue.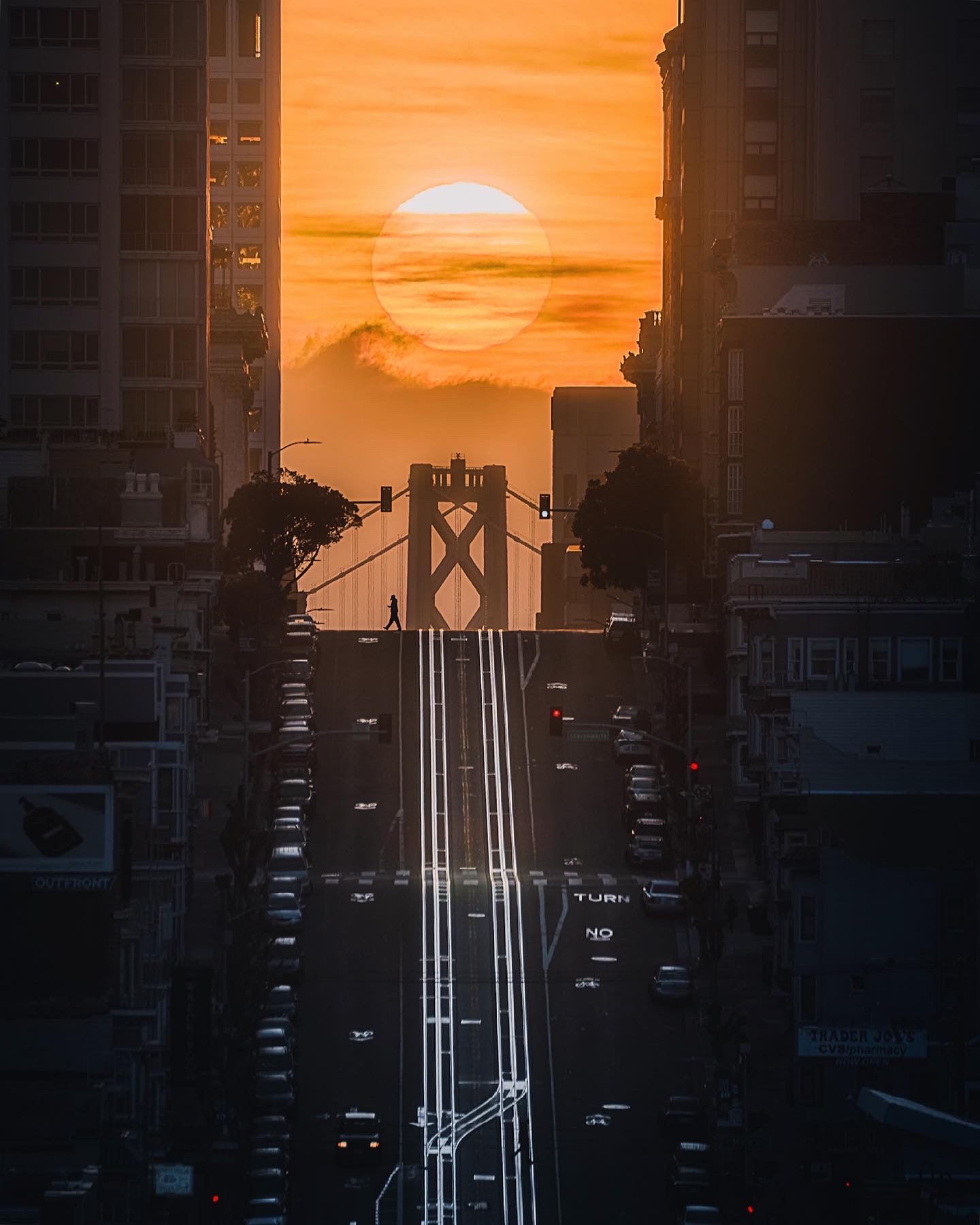 Sunrise in San Francisco. Photo by Shane Ware. Sony Alpha 7R IV. Sony 100-400mm f/4.5-5.6 G Master.
Sony 55mm f/1.8: The upgraded "nifty fifty," I absolutely love the combination of sharpness, speed, and size that this lens gives me. It was one of the first lenses that I bought on the system and I've loved it ever since. It is perfect when I need a more normal focal length or if I just want to roam around with a single lens.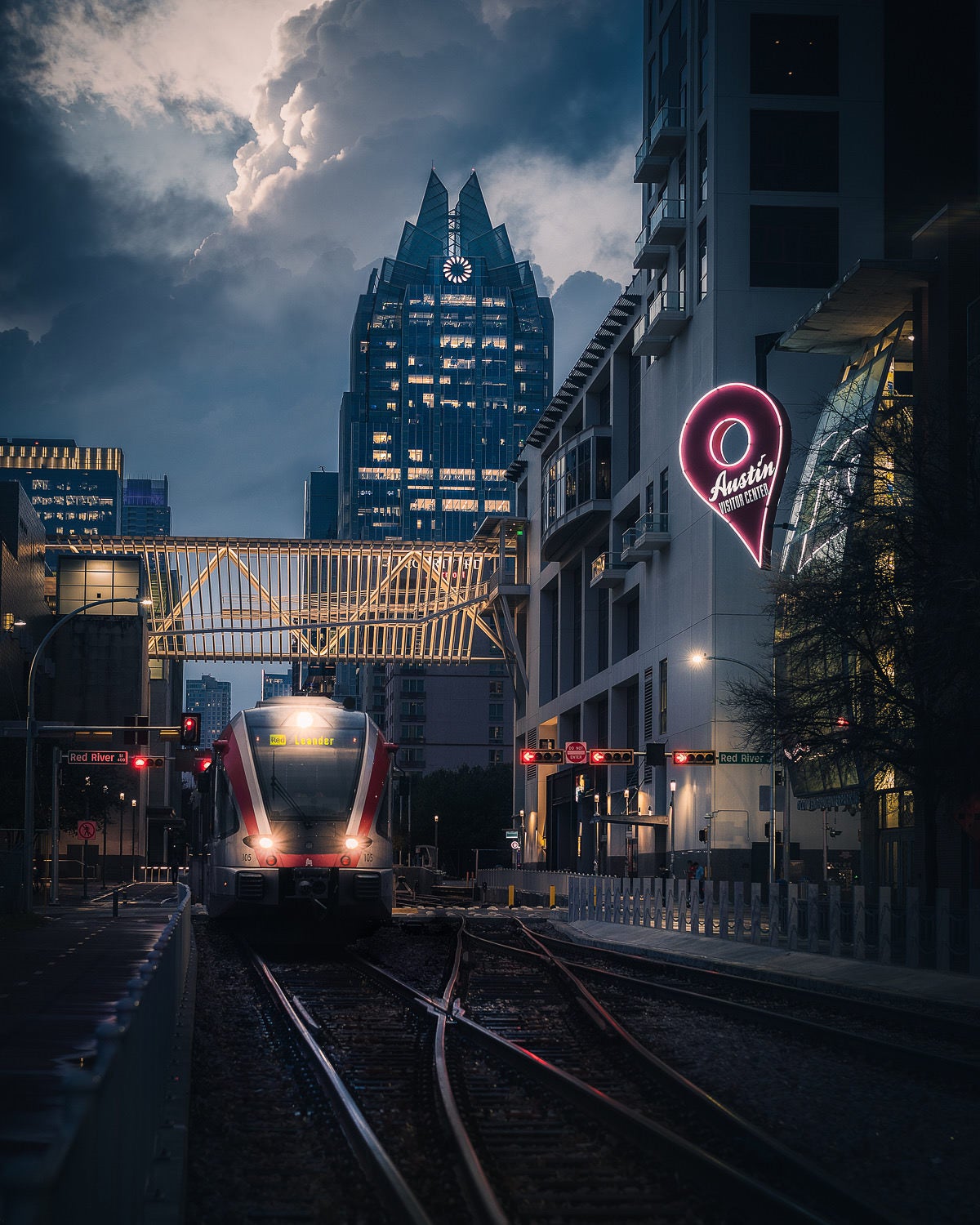 A gloomy night in Austin, Texas. Photo by Shane Ware. Sony Alpha 7R IV. Sony 55mm f/1.8.
Accessories
Filters: I use an ND filter to slow down my shutter speed, particularly when dealing with fast moving clouds or running water. I've found 6 stops of ND to be the sweet spot for most of my shooting. I also carry a polarizing filter to reduce haze from distant landscapes or reflections from water and seascapes.
Rocket blower: I change lenses far too often, so I always make sure to pack a rocket blower to remove any sensor dust from my camera.
External battery pack: Whether it is my camera or phone, I always make sure to bring a battery pack to stay charged.
See more of Shane Ware's work on Instagram @shanewarephoto.