Katrina Thompson (@katrinathompson.photography) is a professional landscape and nature photographer. "I started photography over 10 years ago. I grew up in a small rural town and have always appreciated the outdoors. Being in nature is truly my happy place, there's no better feeling than being immersed in nature with my camera gear. I love to travel to remote wilderness areas in North America, telling stories of these locations through my interpretational photographs." We sat down with Katrina to learn more about the gear she packs in her kit and why. Keep reading as she shares what's in her kit for landscape and nature photography.

Camera
Sony Alpha 7 III: I am in love with this 24-megapixel full-frame camera. There are many times that I need to raise the ISO to adjust for shutter speed, for example, capturing crisp and clear Hummingbird wings. This camera is a master at minimizing noise, and the slight noise I get is an easy touch-up in photo editing software. Another major feature of this camera for me is the pull-out touch screen. I often find myself shooting a sunset less than a few inches off the ground, and this screen allows me to get super low with incredible ease and function to capture the shot I'm looking to achieve without compromising quality by laying on the ground/mud looking through the viewfinder, this feature alone was a win for me. It's such a versatile camera and with such an incredible dynamic range it is capable of a multitude of pictures in various settings with little to no sacrifice on quality and professional print capabilities.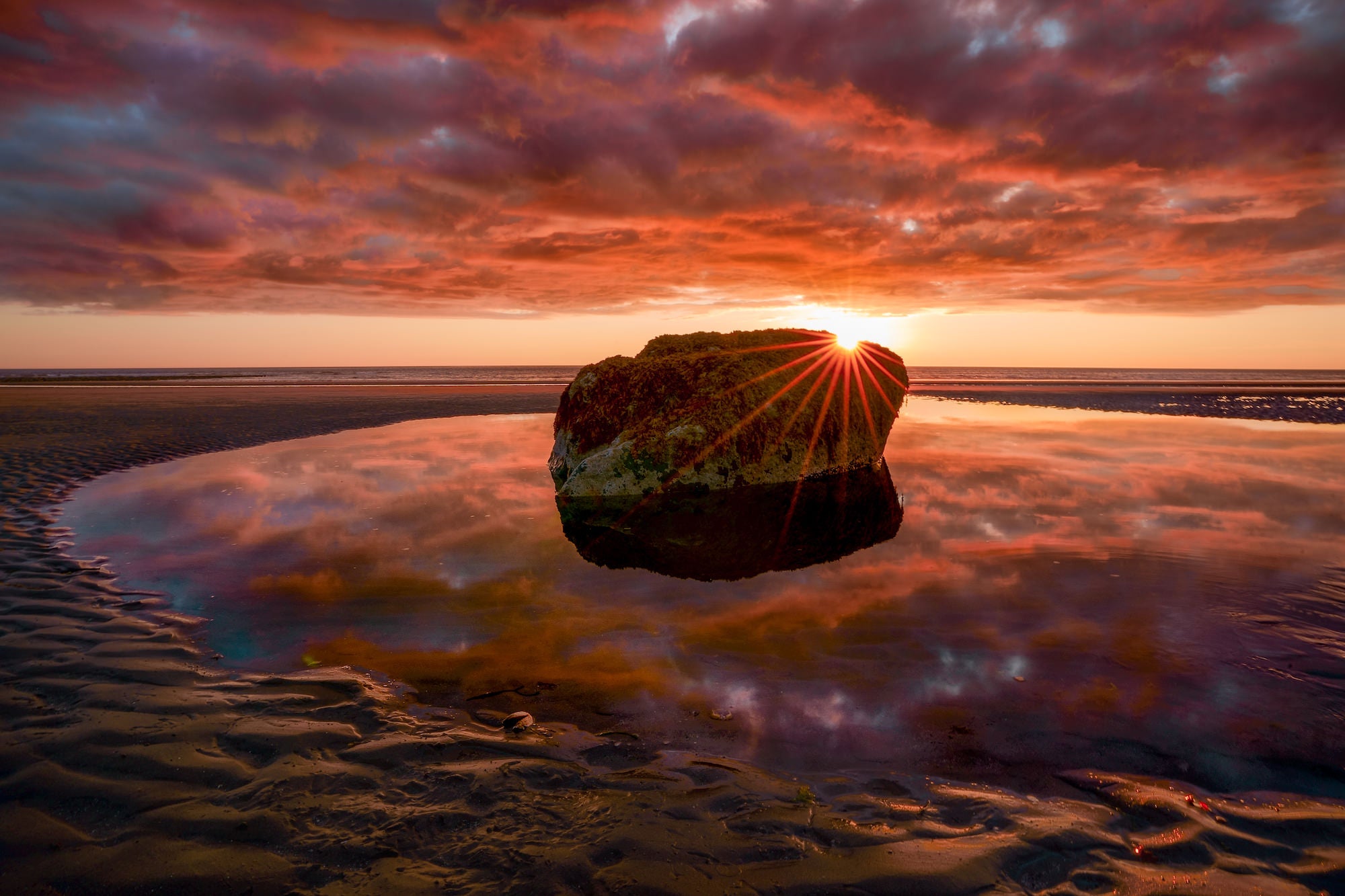 Photo by Katrina Thompson. Sony Alpha 7 III. Sony 16-35mm f/2.8 G Master. 1/6-sec., f/22, ISO 50
Lenses
Sony 16-35mm f/2.8 G Master: This lens is my workhorse, my go-to, my everything for landscape photography and in my opinion, no landscape photographer should be without this wide-angle zoom. The 16-35mm GM gives me tack-sharp closeups for creative compositions and unique perspectives. Catching the sun with various objects during sunset or sunrise is one of my favorite shots to take. Also, the sunstars this lens can produce is one of the main reasons I purchased it. I've never been able to reproduce such incredible sun bursts with any other lens I have ever owned.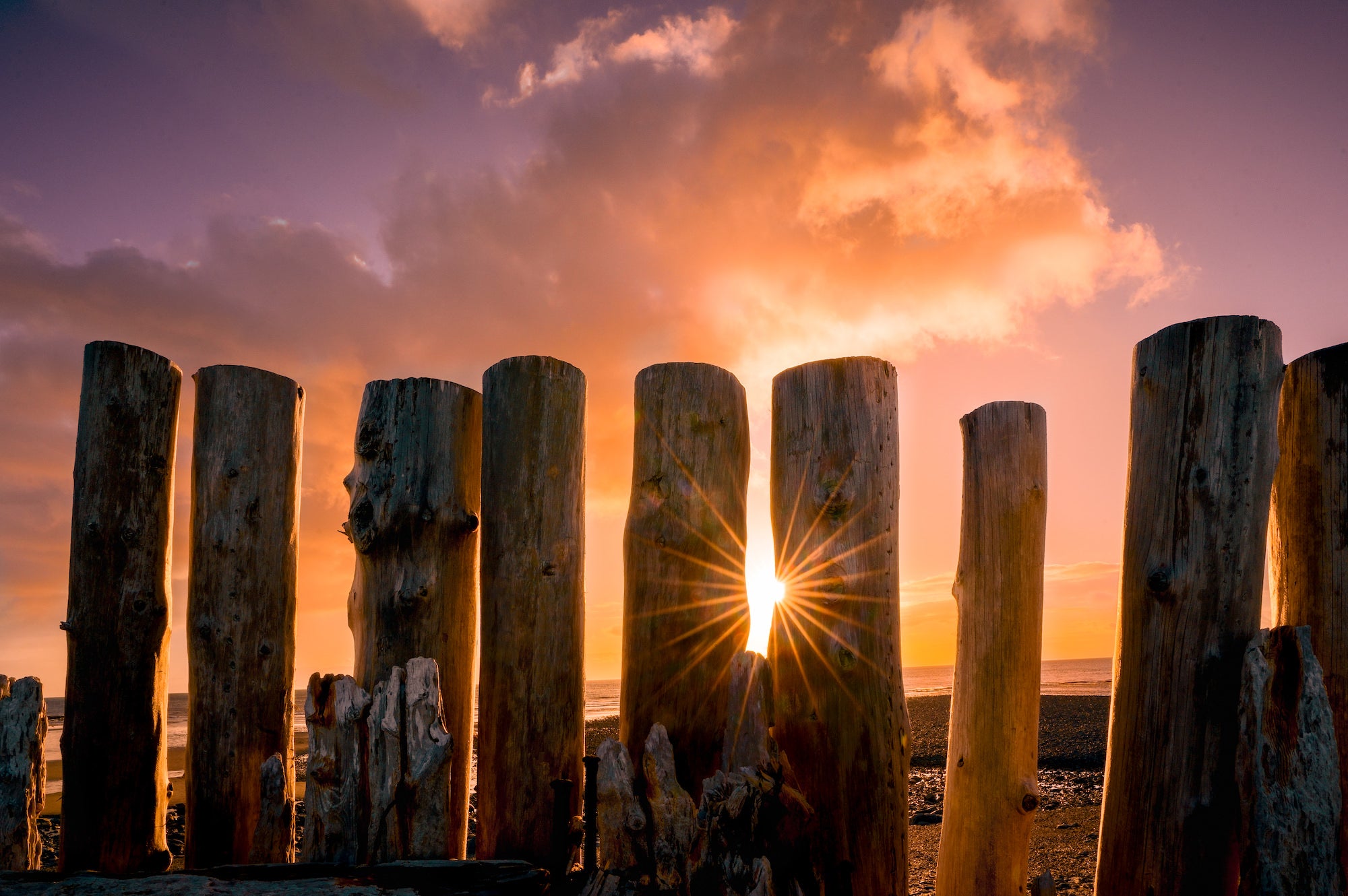 Photo by Katrina Thompson. Sony Alpha 7 III. Sony 16-35mm f/2.8 G Master. 1/100-sec., f/22, ISO 160
Sony 90mm f/2.8 Macro G: This 90mm fixed focal length macro lens is unreal, and I recommend it to every photographer. This lens offers outstanding image stabilization and resolution at up to 1:1 magnification for safe and gentle shooting distances ensuring I can photograph subjects in an ethical way without sacrificing sharpness. And the elegant bokeh the 90mm macro creates at f/2.8 is second to none.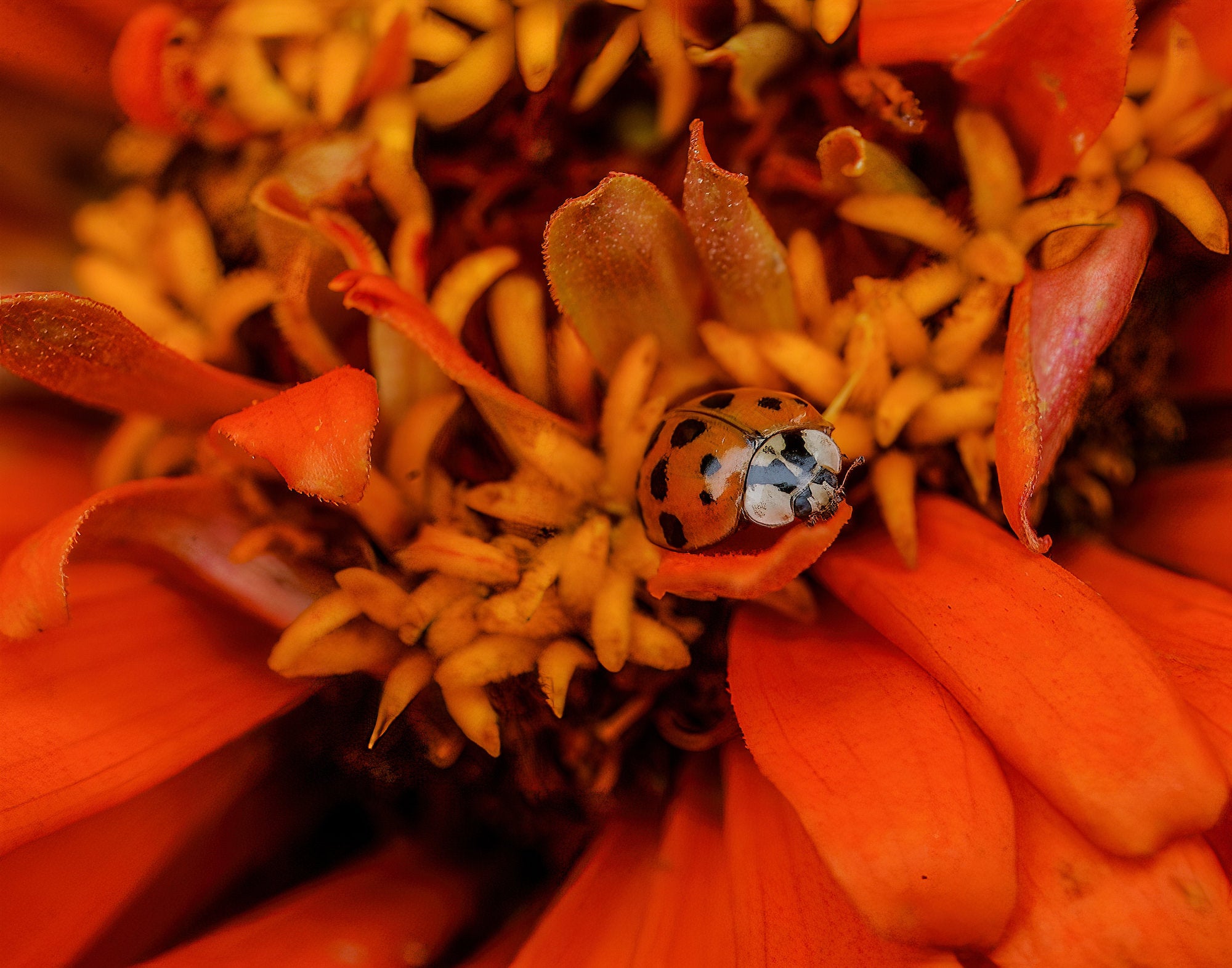 Photo by Katrina Thompson. Sony Alpha 7 III. Sony 90mm f/2.8 Macro G. 1/60-sec., f/8, ISO 250
Sony 28-70mm f/3.5-5.6: This is a handy backup lens for me with a focal length range that's ideal for most landscape photography.
Accessories
TARION Pro Camera Backpack: This camera bag is my favorite as it can easily store all my camera gear in one place. One of the best features is the easy access side pocket to get my camera quickly if needed.
Manfrotto Element Traveler Small 5-Section Aluminum Tripod With Ball Head: I only use a tripod for long exposures or macro photography. I feel like tripods inhibit my creativity. I prefer to be free when shooting, but this is my go-to tripod when I need one.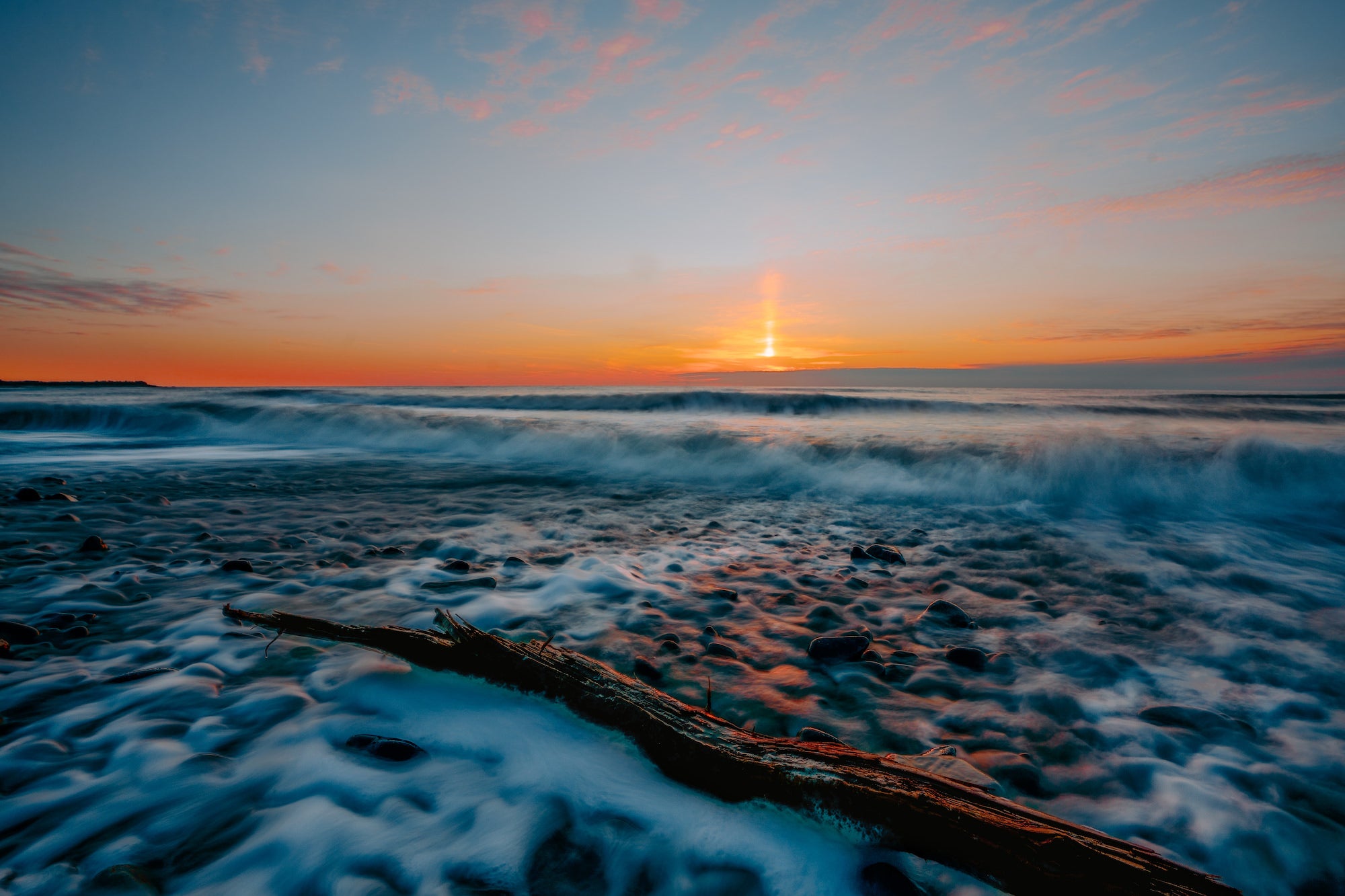 Photo by Katrina Thompson. Sony Alpha 7 III. Sony 16-35mm f/2.8 G Master. .8-sec., f/10, ISO 100
K&F Concept Filters: I love the sea smoke effect you get from using filters on seascapes, especially during the golden hour. My filter company of choice is K&F Concept. The high-quality glass adds a professional quality to my photos.
NiSi V6 Filter Holder Kit (Landscape CPL)- 100mm System Filter Holder: I love this because it allows up to 3 square filters simultaneously.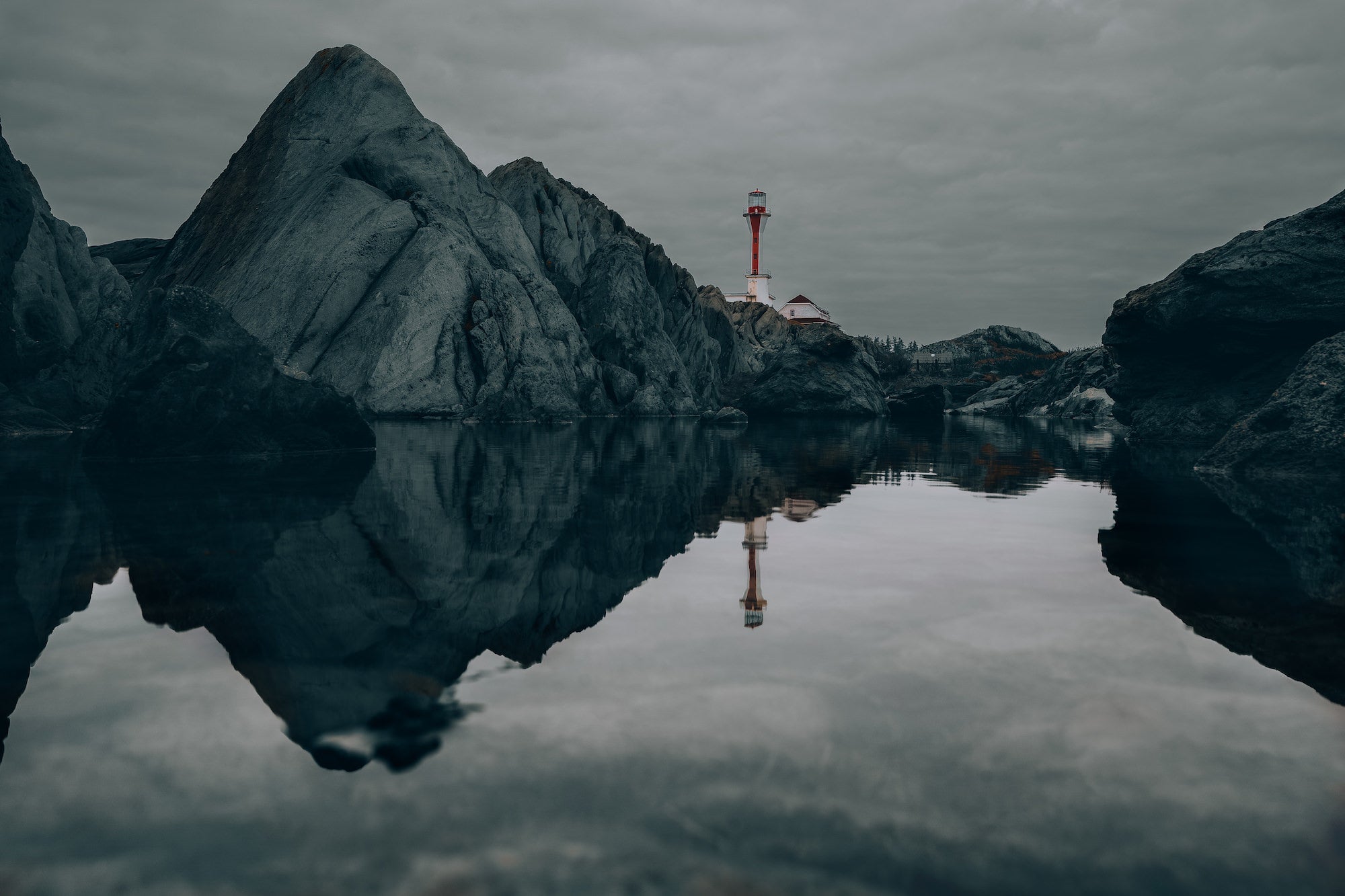 Photo by Katrina Thompson. Sony Alpha 7 III. Sony 16-35mm f/2.8 G Master. 1/30-sec., f/9, ISO 50
Drone: An excellent tool for me to scout shooting locations.
Rocketblower & Duster: There's nothing worse than getting excited to edit epic photos to realize you had dust particles on your lens or sensor. I never leave home without my Rocketblower.
See more of Katrina Thompson's work on Instagram @katrinathompson.photography.