The combination of next-level sharpness, beautiful bokeh and quick autofocus joined together in a high-quality build makes the Sony 90mm f/2.8 Macro G a must-have for a wide variety of photographers. The lens has earned a permanent spot in many creatives' kits and they have found uses for the lens that extend far beyond close-ups – like weddings, portraits, landscapes and more. We can talk about the sharpness of this lens all day, but the photos speak for themselves. See some of the incredible images creatives have made using the Sony 90mm f/2.8 Macro G lens below and read why they continue to depend on this macro favorite for their work.
With edge to edge sharpness and a flat field across the frame, creators in the know use the Sony 90mm Macro G for much more than just the up-close and tiny world. See why the lens has earned a permanent place in their kits.
Sony Artisan Matt Kloskowski always includes the lens in his kit for nature, wildlife and landscapes because he enjoys capturing the details with a macro. "I always think of it as the photo within the photo," he says of macro photography. "The little things in nature that people walk by and never see. The 90mm is perfect since it lets me get in tight on some of the smaller areas, but I don't have to get too close since it's 90mm so I can keep a little bit of space between me and what I'm photographing." Read more about his gear in What's In My Bag: A 'Less-Is-More' Kit For Nature, Wildlife & Landscapes.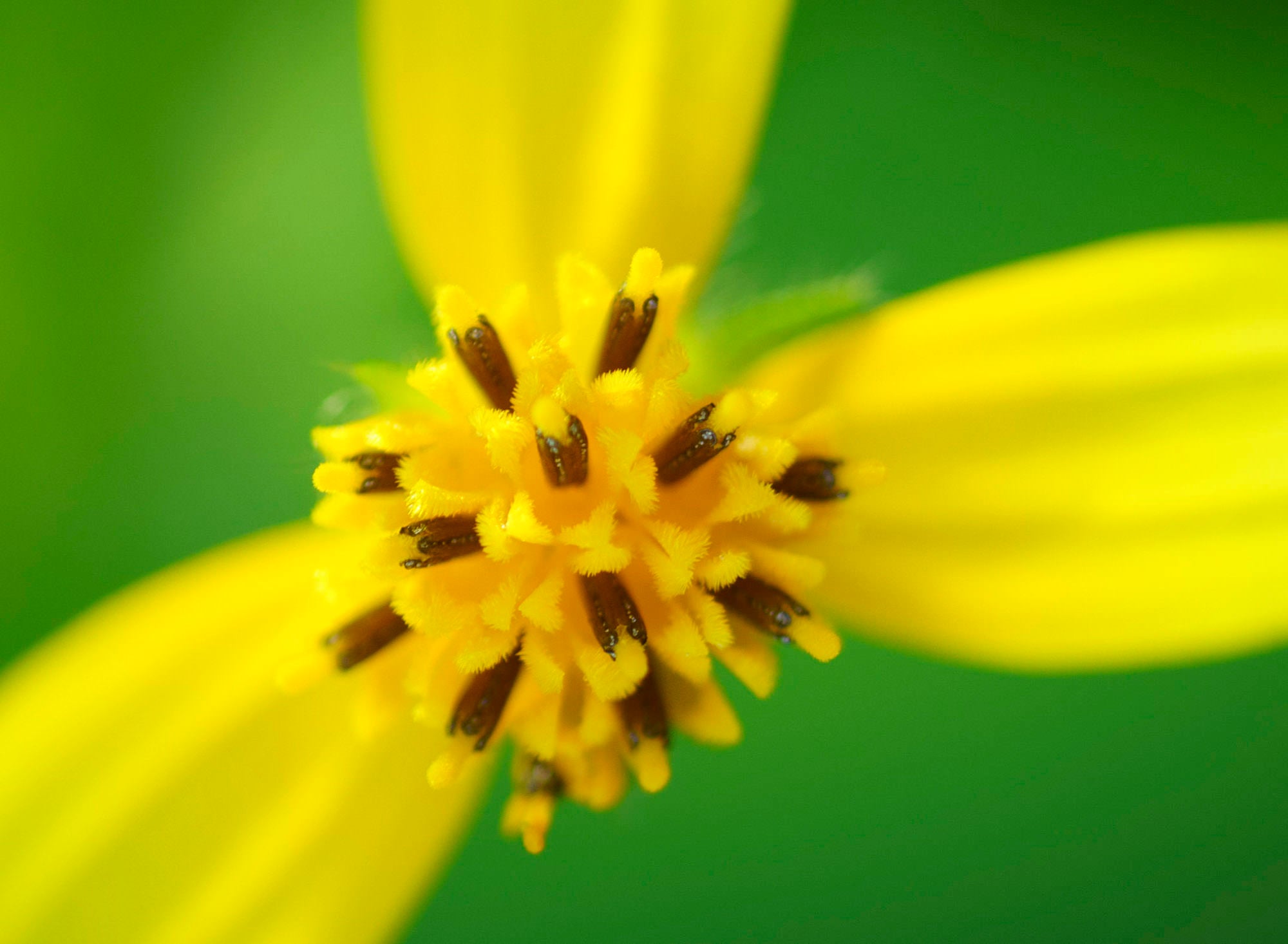 Photo by Matt Kloskowski. Sony Alpha 7R II. Sony 90mm f/2.8 Macro G. 1/100-sec., f/2.8, ISO 200
When it comes to Hilaire Baumgartner's kit for food and beverage photography, she says the Sony 90mm f/2.8 Macro G is a must-include. "My absolute favorite, most used, and most loved lens is the Sony 90mm f/2.8 Macro G. I currently use it for most of my shoots. The crisp, consistent, detail it provides is insane. This is definitely a lens I plan to keep forever." Read more in What's In My Bag: An Alpha 7 III Kit For Mouth-watering Food & Drink Photography.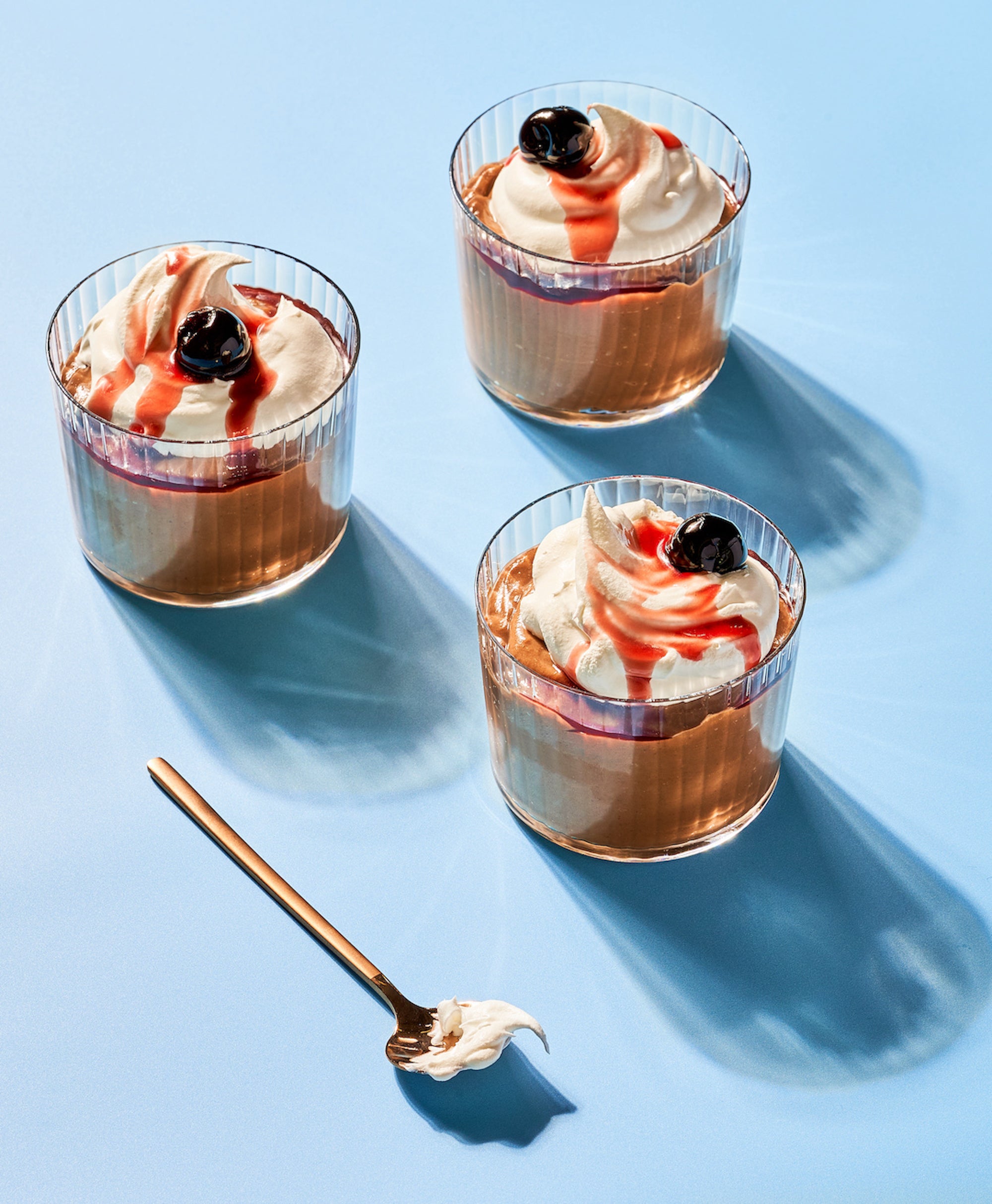 Photo by Hilaire Baumgartner. Sony Alpha 7 III. Sony 90mm f/2.8 Macro G. 1/125-sec., f/16, ISO 100
When the pandemic hit and travel photographer Erin Sullivan began creating miniature landscape scenes at home, she relied on the Sony 90mm f/2.8 Macro G for those perfectly sharp images. Now that she's back to traveling, she's found that the 90mm Macro is great for many other situations. "I started using this lens a LOT more when I began photographing miniatures in 2020," explains the Alpha Collective member. "And while I still use it for my mini scenes (pictured here), I also use it when I travel now as well. It is perfect for capturing details and gives me creative freedom to get really close to my subjects. Plus, it works great as a portrait lens too." Read more about her gear in What's In My Bag: A Photo Kit For Landscapes, Wildlife, Portraits & The Details In Between and see more on her miniature work in Behind The Shot: Creating Miniscapes With A Macro.
Photo by Erin Sullivan. Sony Alpha 7R IV. Sony 90mm f/2.8 Macro G. 1/5-sec., f/8, ISO 100
Enthusiast wildlife photographer Venki Ramasubramoni has added the lens to his kit and is impressed by how he's able to capture the beauty and wildness of the natural world in a new way. "I started macro photography recently," he says, "it is quite fascinating and the Sony 90mm with built-in image stabilization delivers outstanding quality and stunning resolution at up to 1:1 magnification. The medium telephoto focal length of this lens gives it an ideal working distance at macro magnifications, making it easier to capture impressive macro images subjects that cannot be approached too closely." Read more in What's In My Bag: A Two-Camera, Three-Lens Kit For Stunning Macro & Wildlife Photography.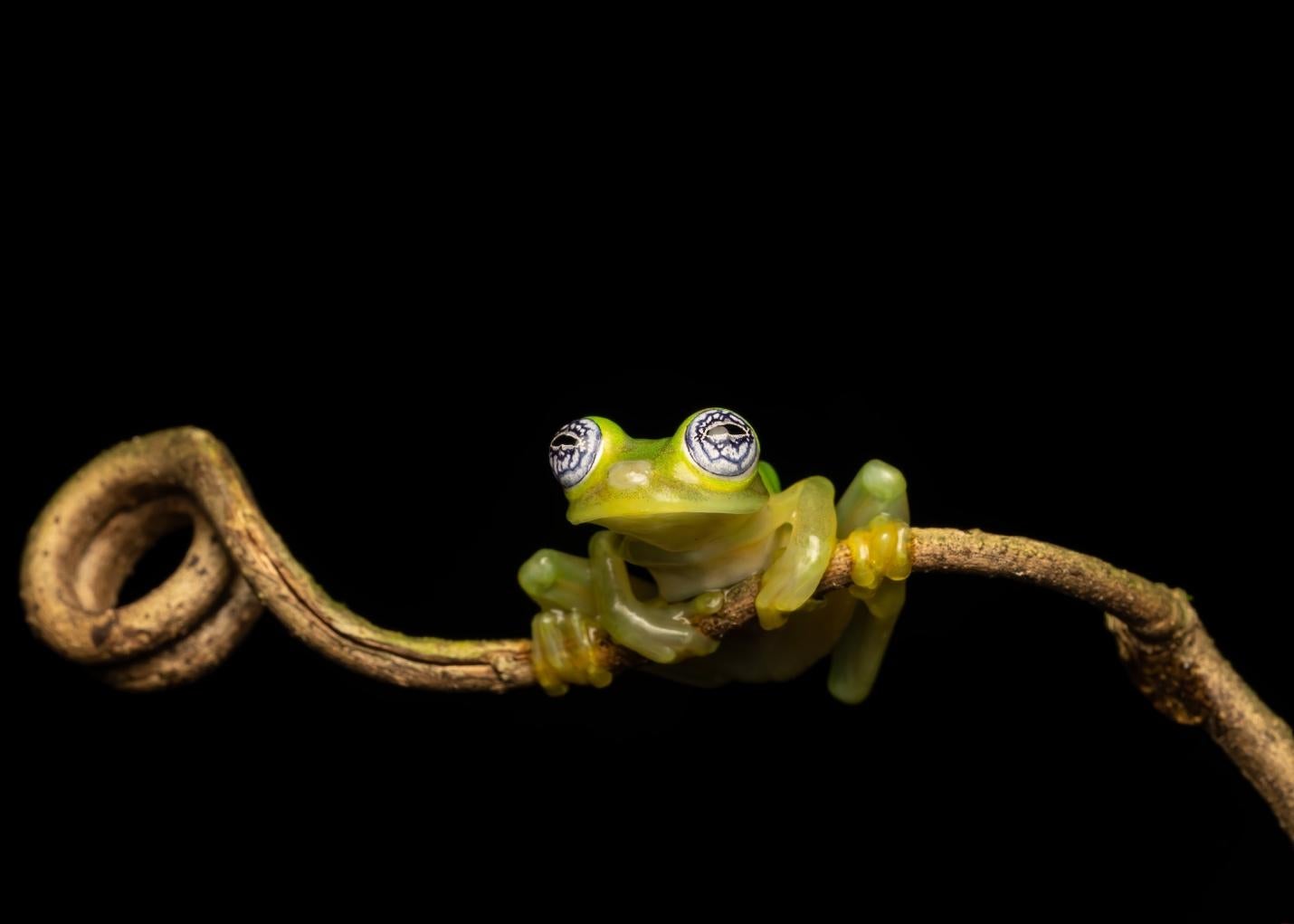 Photo by Venki Ramasubramoni. Sony Alpha 1. Sony 90mm f/2.8 Macro G. 1/200-sec., f/14, ISO 160
Nature and intimate landscape photographer, content creator and Alpha Collective member Gina Danza is well known for her vibrant imagery and deep connection with nature. She often uses the Sony 90mm f/2.8 Macro G lens to take images in natural light that recreate the beauty she sees with her own eyes. "This is the best lens for creating the images I am seeking out when I photograph butterflies. I enjoy its beautiful bokeh and macro capabilities." Read more about how she uses the lens to photograph butterflies in Behind The Shot: Connecting & Making Art With Nature.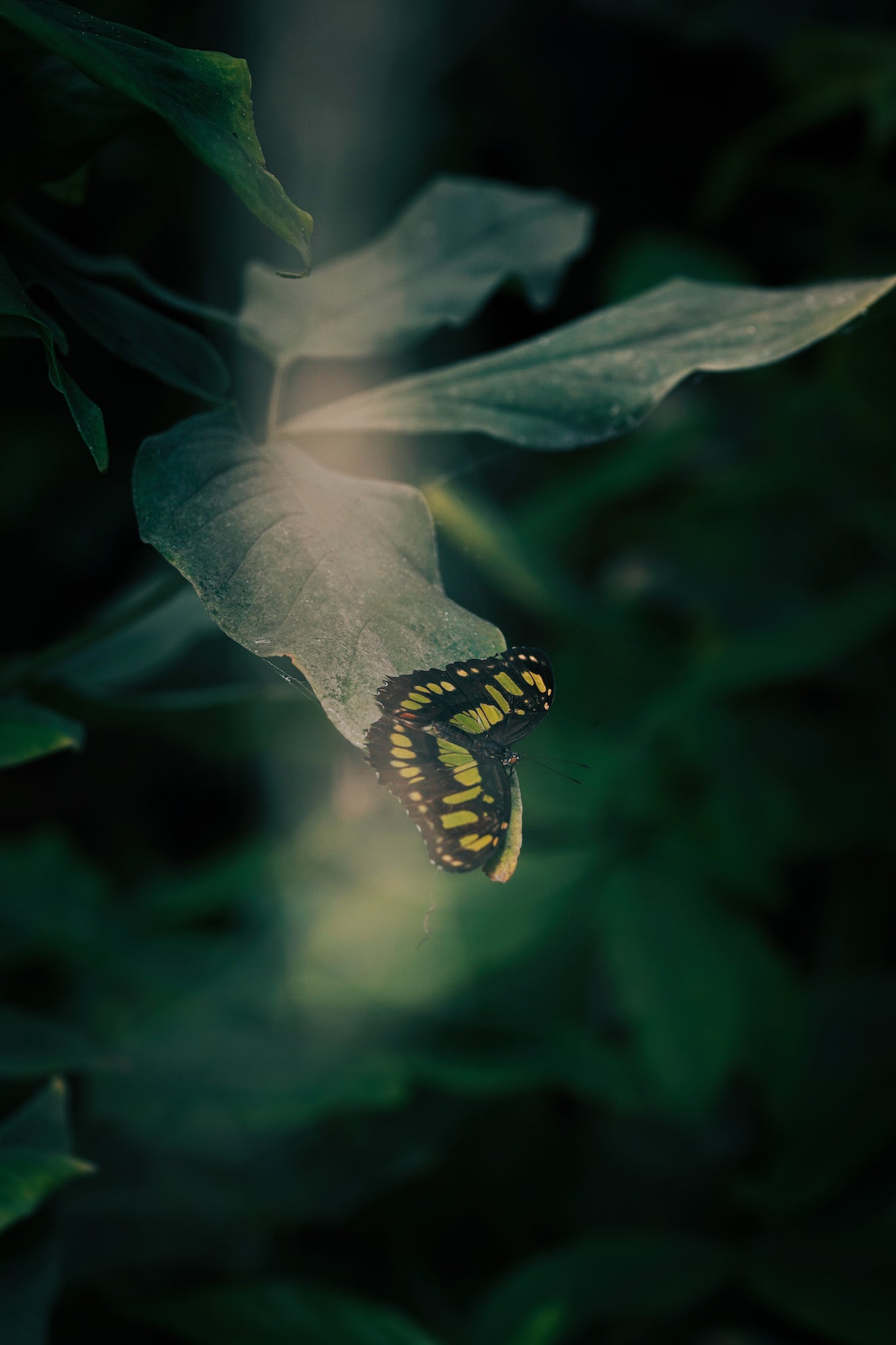 Photo by Gina Danza. Sony Alpha 7R IV. Sony 90mm f/2.8 Macro G. 1/640-sec., f/4.5, ISO 320
Outdoor wedding and adventure elopement photographer Ebony Logins says the lens never leaves her camera during wedding day. "When I first used this lens, I was blown away by the macro peaking feature! I can consistently produce impeccable macro images because this lens gives me all the tools I need to nail focus and depth of field up-close. This lens never leaves my camera, because it's the perfect telephoto for portraits as well as capturing candid guest reactions during a wedding day. The way it captures light and bokeh always makes me smile!" Read more in What's In My Bag: A Photographer's Kit For Documenting Adventurous Weddings & Elopements.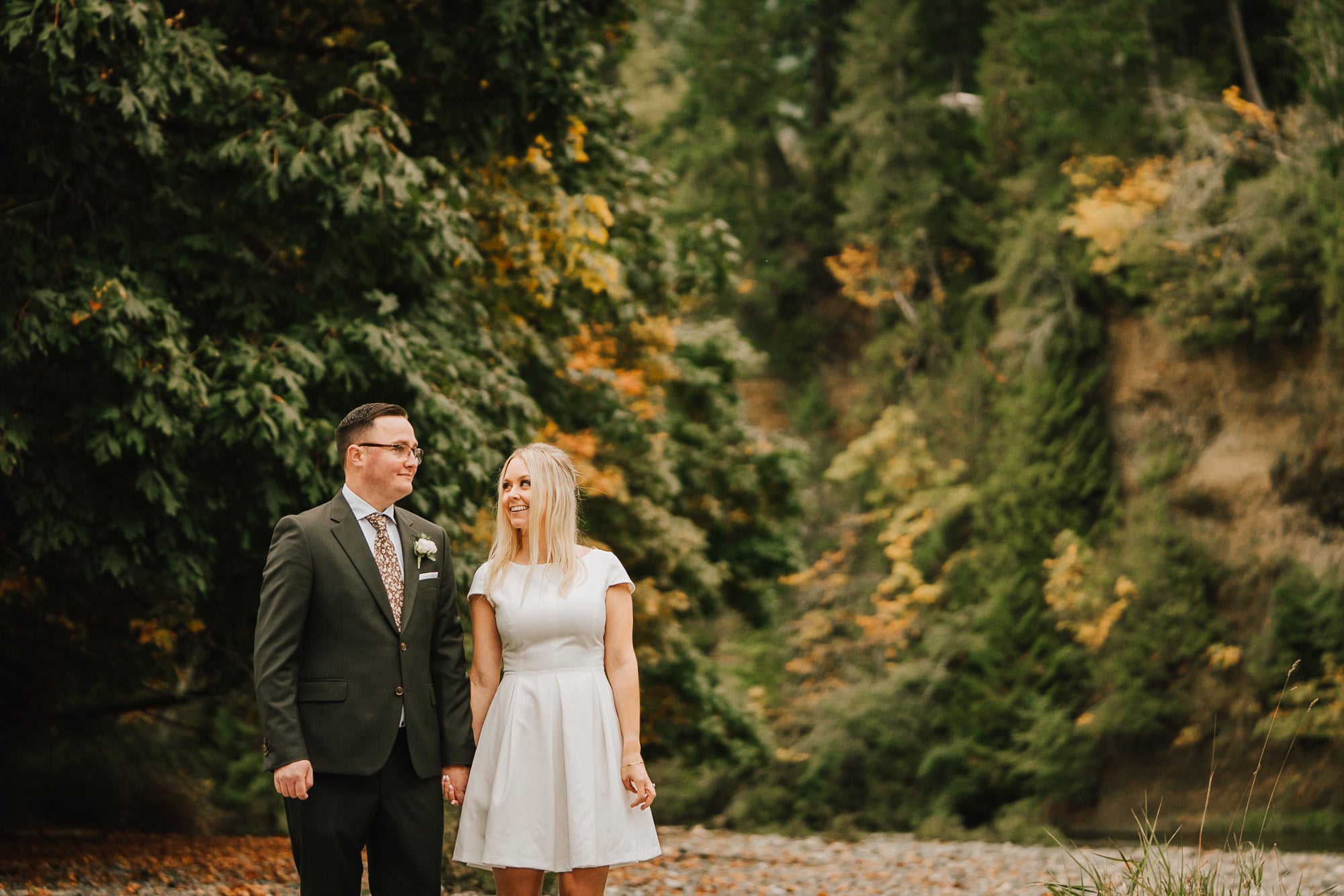 Photo by Ebony Logins. Sony Alpha 7R III. Sony 90mm f/2.8 Macro G. 1/1250-sec., f/2.8, ISO 800
Professional food and product photographer Aisha Akif says that her life changed overnight after getting the Sony 90mm f/2.8 Macro G lens. "I'm a hardcore storyteller when it comes to styling my frame and the poise with which the lens allows me to visually capture the vision in my head is unchallengeable! The texture of the food, the highlights, the shadows, the shimmer of the drinks, full marks to the macro for elevating the HERO. I would call it my 'magic wand.' My clients and potential clients are always in awe of the final deliverables and this defines the perfect moment of truth for me." Read more in What's In My Bag: A 1-Body, 1-Lens Kit For Creative Food Photography.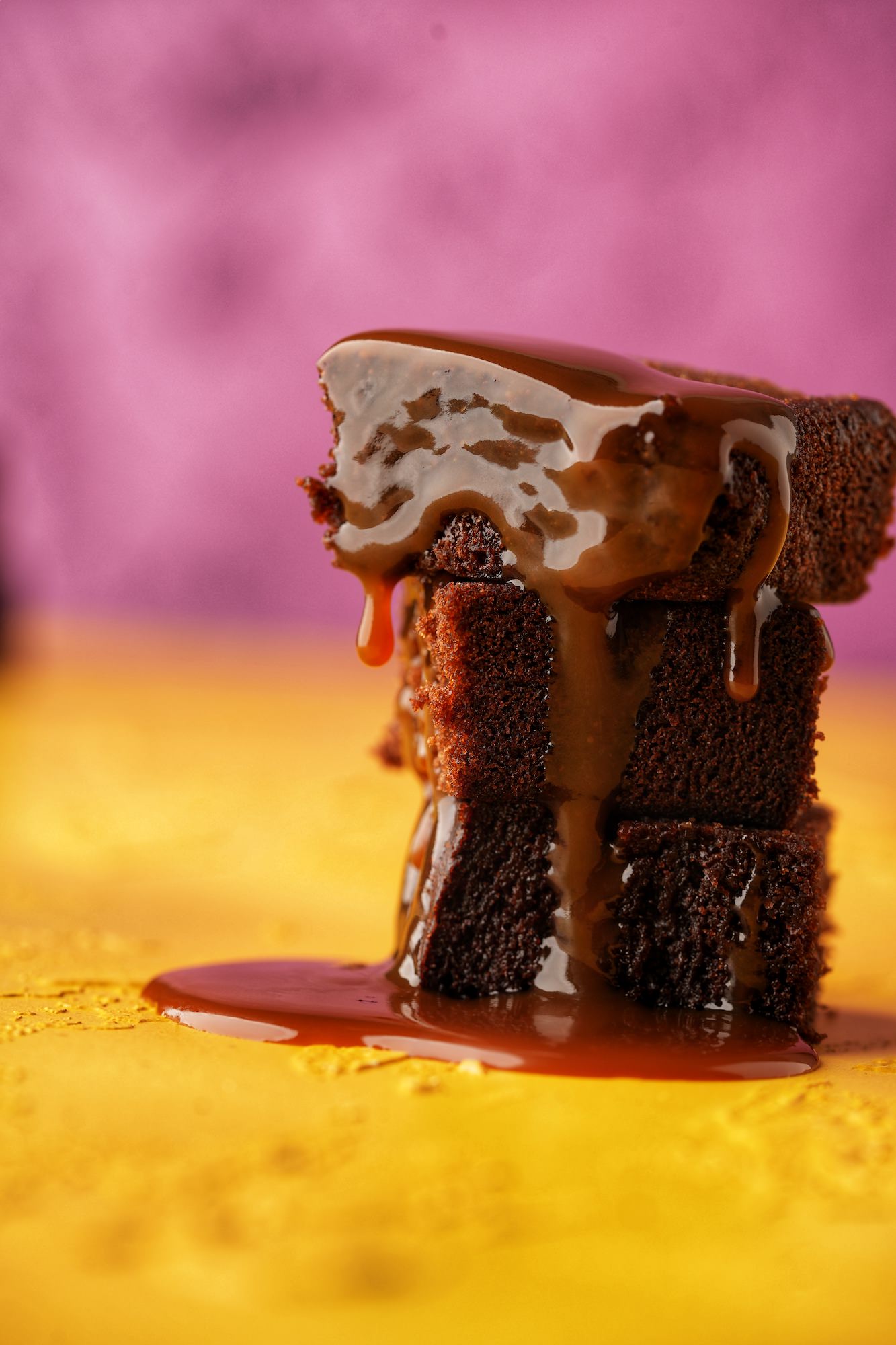 Photo by Aisha Akif. Sony Alpha 7 IV. Sony 90mm f/2.8 Macro G. 1/200-sec., f/5.6, ISO 100
Jose Madrigal is a photographer focused on pollinators and dragonflies. He is particularly interested in shooting these insects in flight because he loves the extra challenge. He actually teaches macro photography too, and he primarily uses the Sony 90mm f/2.8 Macro G for his work. See more of his macro images and get some of his macro photography tips in It's A Small World: Camera Setup Tips For Macro Photography & Insects In Flight.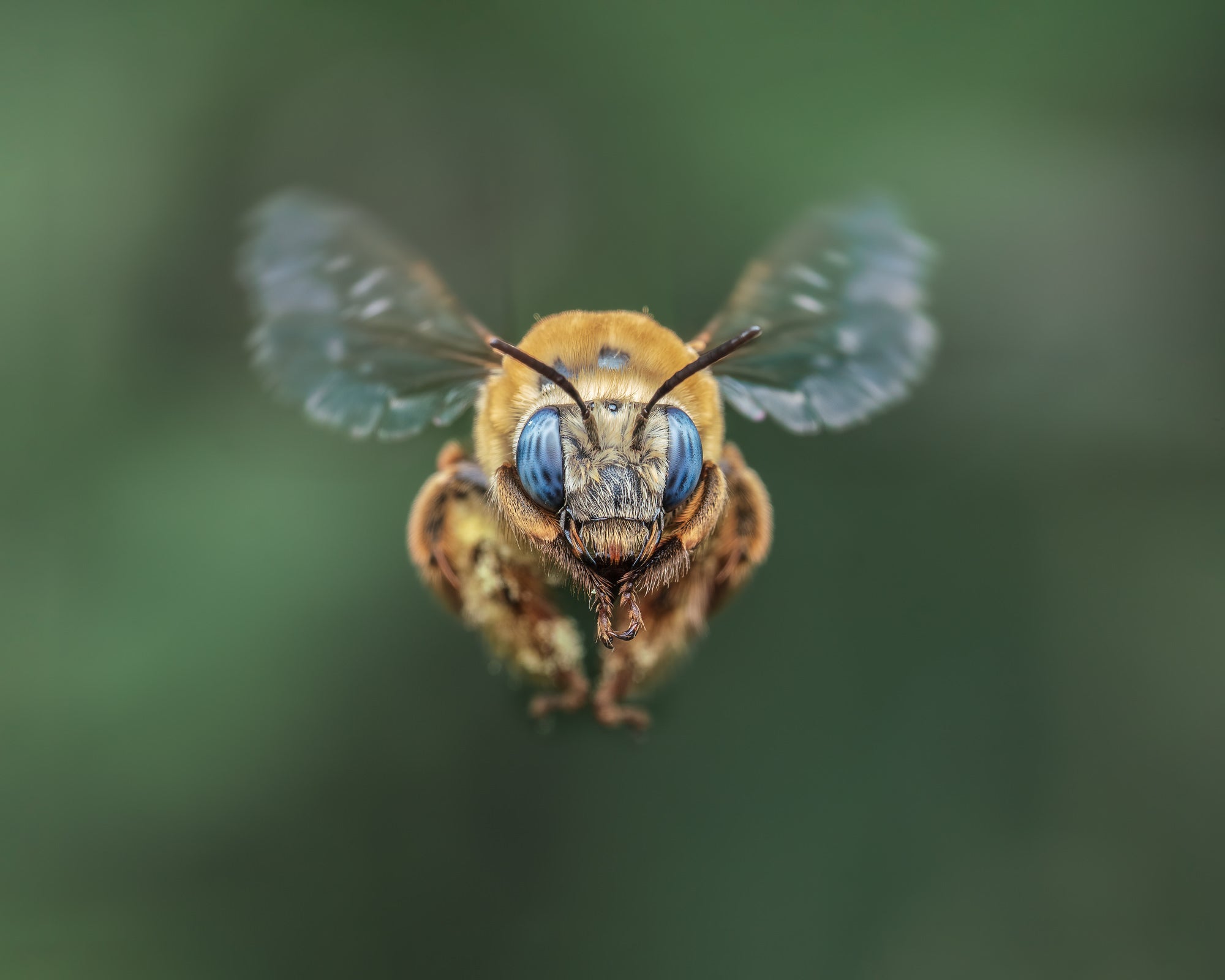 Photo by Jose Madrigal. Sony Alpha 7R III. Sony 90mm f/2.8 Macro G. 1/250-sec., f/10, ISO 200
Wildlife photographer Wojciech Sobiesiak always includes the lens in his minimal kit to photograph birds and animals. "Getting closer to things we dont see through the naked eye has always amazed me," he says. "It has a superb image quality, high sharpness, and nice bokeh. The best feature is the AF/MF switch on the focus ring. The first time I used it in the field I realized it is a stroke of genius, as I often can't reach hidden bugs among grass - and there comes MF on just one switch. Focus lock nearby just closes the whole thing. Brilliant lens." Read more in What's In My Bag: A Fast & Silent Double Lens Kit For Photographing Wildlife.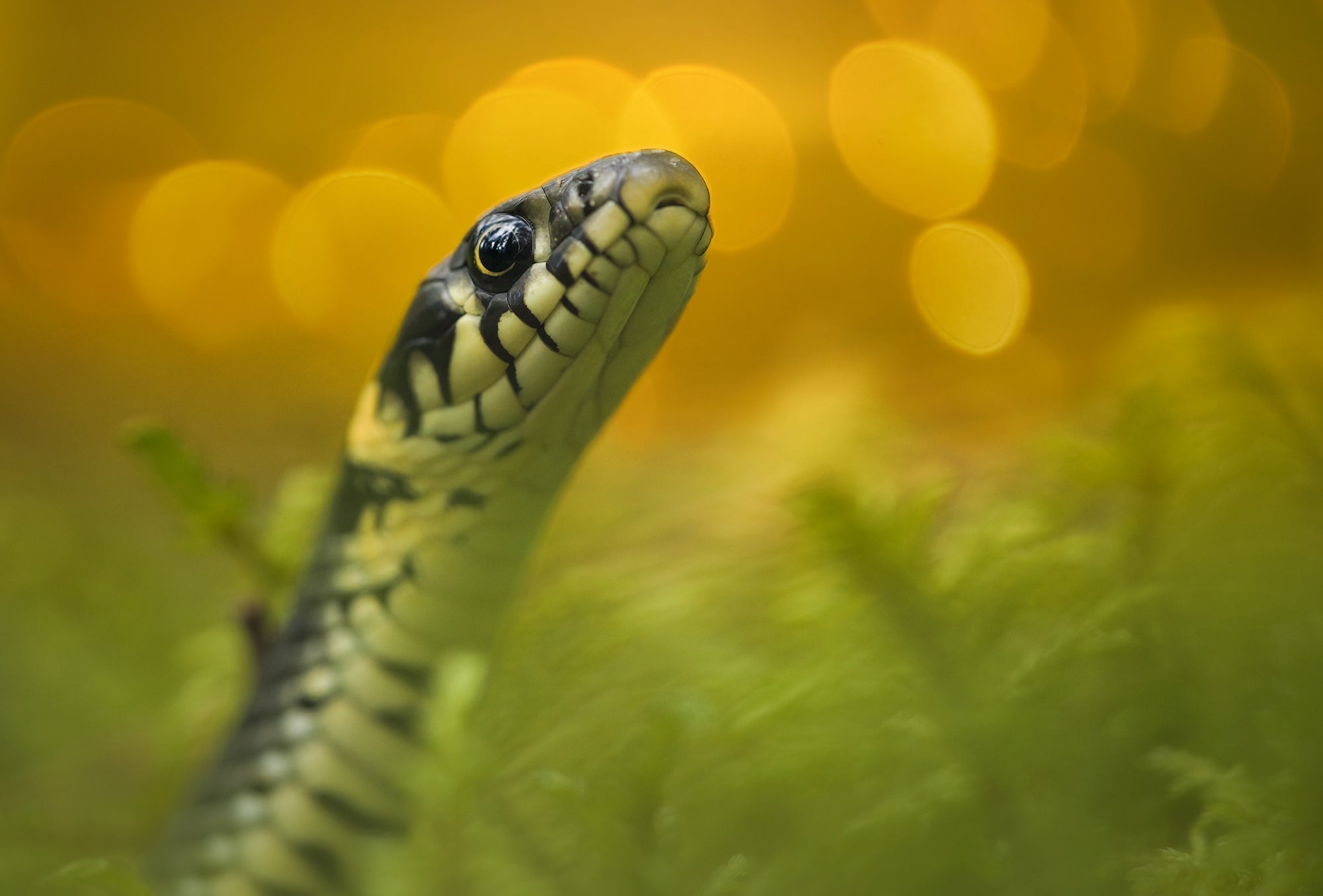 Photo by Wojciech Sobiesiak. Sony Alpha 7 III. Sony 90mm f/2.8 Macro G. 1/3200-sec., f/4.5, ISO 1600
Photographer Alexandra Paradis packs the macro lens in her kit for capturing beautiful imagery both above and underwater. "Being a photographer that pays attention to the smallest of detail, this macro lens doesn't leave any detail out. She initially purchased this lens for her underwater photography. It's one of the two lenses she brings with her beneath the surface. However, it quickly became her favorite for not only capturing the photoreceptors of a mantis shrimp's eye, but also for capturing candid moments of the people and places she holds close to her heart. The Sony 90mm f/2.8 Macro G is one of the first lenses she reaches for when she goes out to shoot." Read more in What's In My Bag: A Kit for Exploring Land & Sea.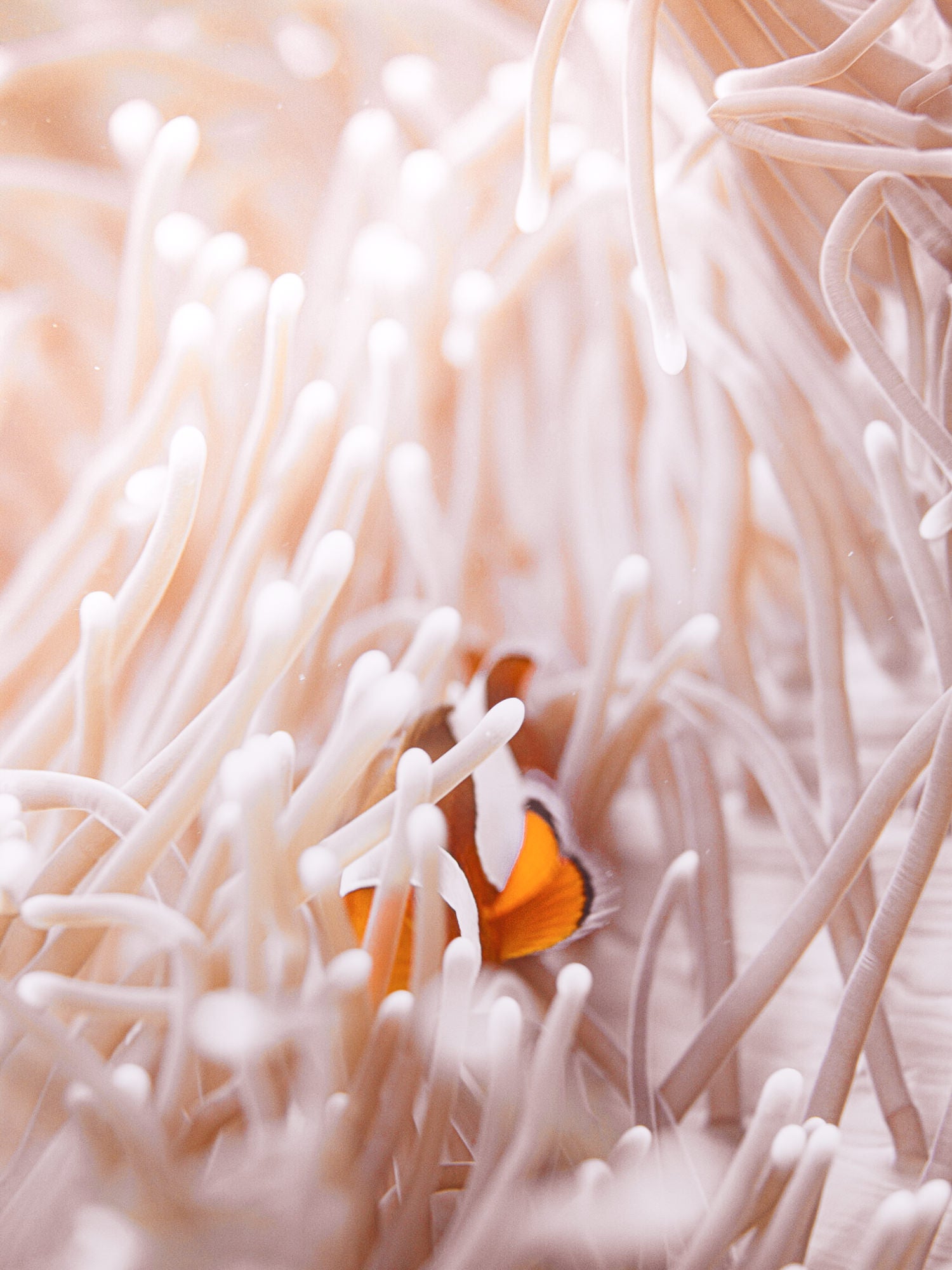 Photo by Alexandra Paradis. Sony Alpha 7R III. Sony 90mm f/2.8 Macro G. 1/200-sec., f/2.8, ISO 320