The Sony 90mm f/2.8 Macro G lens has been a popular choice and top performer for creatives for years. A wide variety of photographers use the lens, capturing everything from the details of a wedding, to the details of a food dish, or using it to get-up close with nature to photograph insects or flowers, or even using it to photograph landscapes. No matter what the creatives are using the lens to capture, there's a common theme within all of their thoughts and reviews, and it's that this lens is SHARP. Keep reading for more insights from professional photographers who are using the Sony 90mm f/2.8 Macro G for their work.
Leading creatives share their thoughts on using the Sony 90mm f/2.8 Macro G lens for macro and more.
Sony Artisan Caroline Jensen enjoys macro photography because it calms and centers her like a meditation. Unlike other forms of photography, macro is often more personal, and she views it as a form of therapy to help her slow down and relax. She uses the Sony 90mm f/2.8 Macro G for her macro photography and explains how you can get started in her Macro Therapy Quick Start Guide. Learn more about macro from Jensen in the rest of her Macro Therapy series: Shoot Your Prepositions, How To Create 3 High Impact Macro Shots, 5 Quick Lighting Tips and 3 Black & White Effects To Try.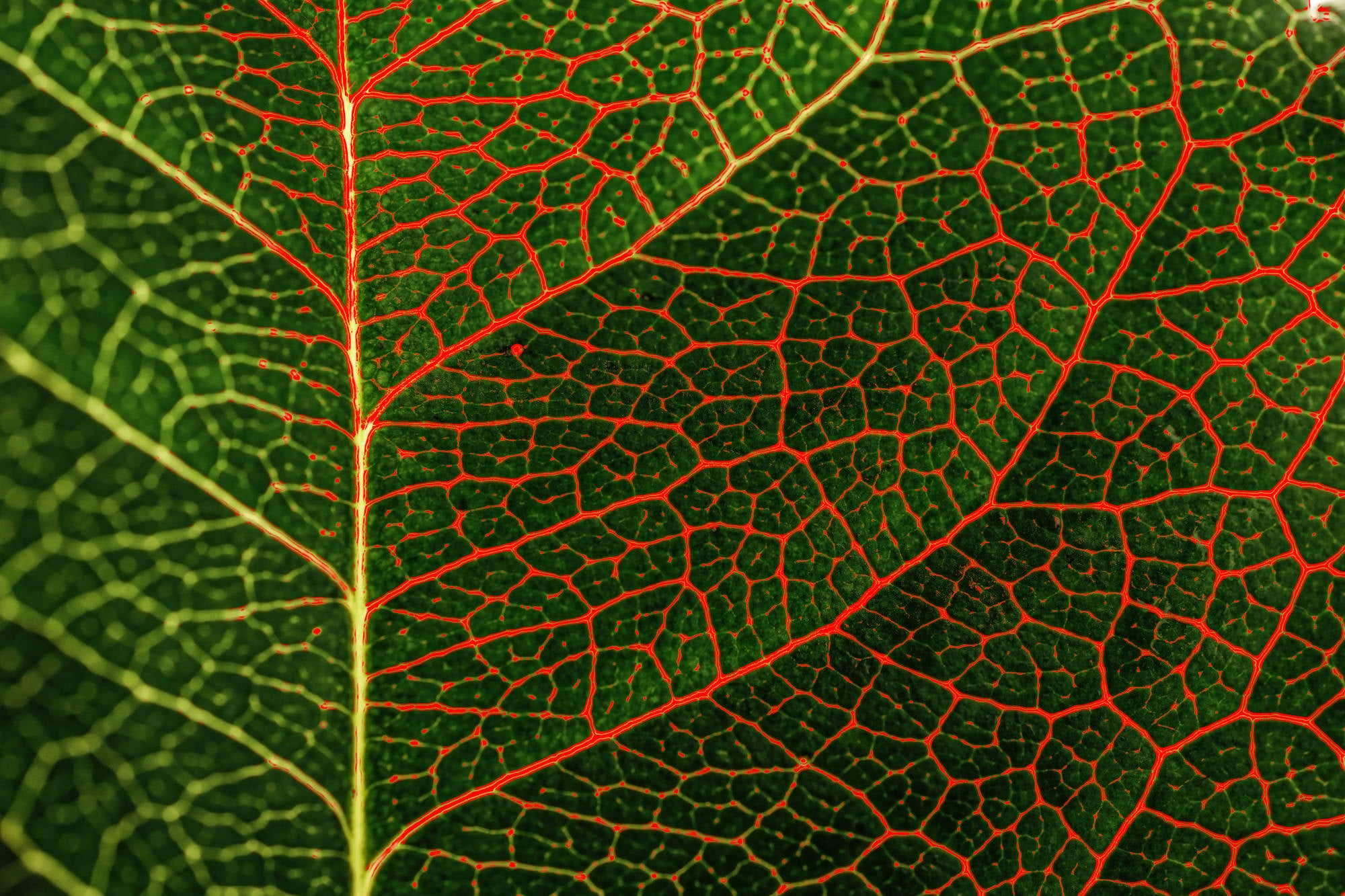 Photo by Caroline Jensen. Sony Alpha 7 III. Sony 90mm f/2.8 Macro G. 1/200-sec., f/5, ISO 640
Professional wedding photographer and Sony Artisan Kesha Lambert has documented hundreds of weddings around the world. She knows the importance of capturing every detail, and she uses the Sony 90mm f/2.8 Macro G lens to capture them. "I love using this lens for bridal beauty portraits, ring shots and other small wedding day details because this lens is razor sharp," she says. "In many instances our clients are not expecting to receive insanely tight shots of things like the bride's eyelashes, or the tiny engraving on the inside of the wedding rings. When we deliver these types of shots with razor-sharp precision it adds a 'wow' factor and in many instances speaks to the client's heart." See more in Going Macro For The Must-Have Wedding Details.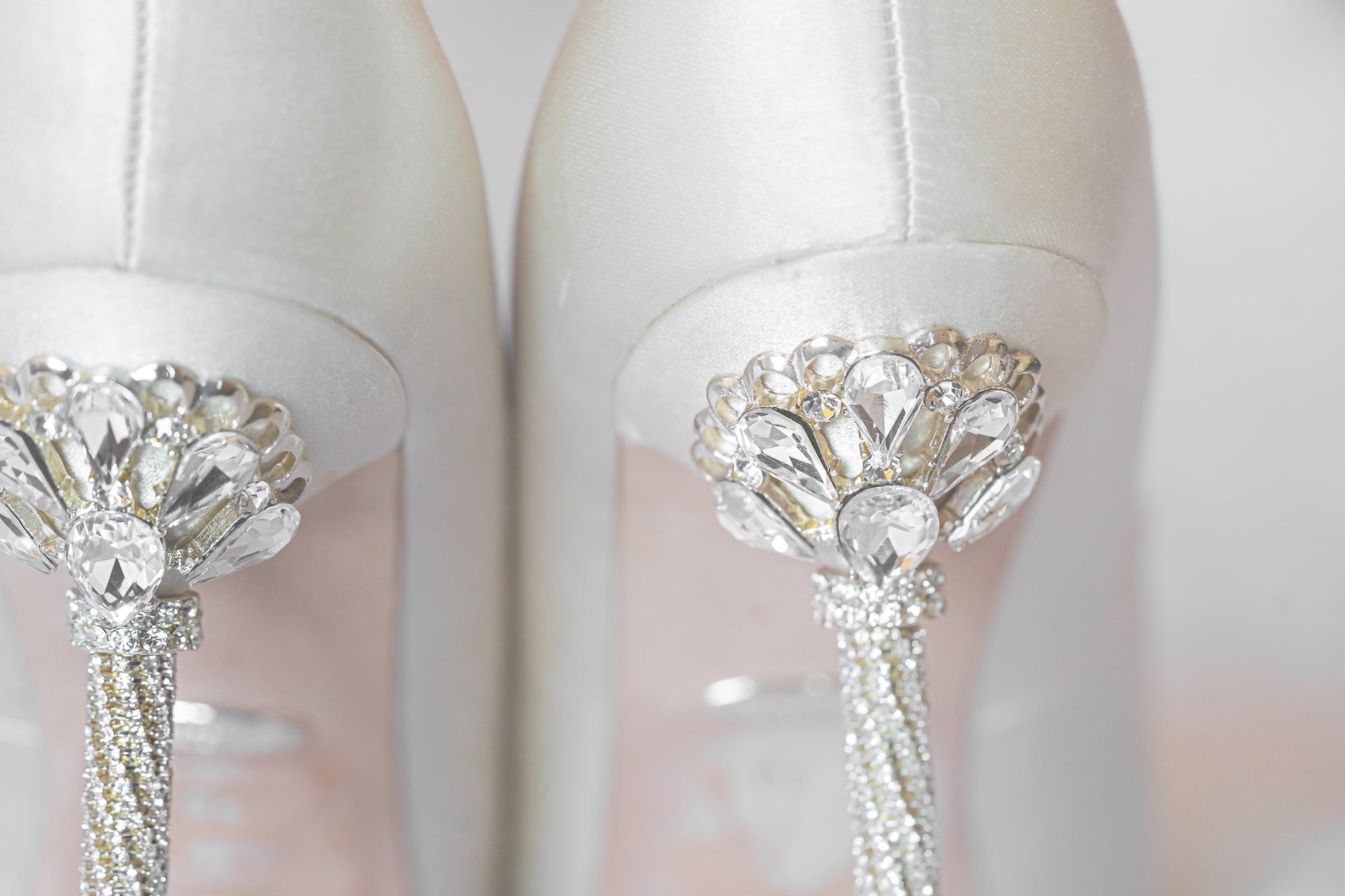 Photo by Kesha Lambert. Sony α9 II. Sony 90mm f/2.8 Macro G. 1/100-sec., f/5, ISO 500
Landscape photographer Michael Castaneda loves the perspective that the Sony 90mm f/2.8 Macro G lens gives him. "The 90mm Macro has actually become my favorite landscape lens," he says. "It doesn't seem like one that would be, but it is. I think it's one of the sharpest lenses anyone has ever made. When it comes to landscape, it gives me compression when I'm trying to put a person into a scene. I can compress everything I need into it and I do that a lot now with landscapes." See more of his landscape photography with the 90mm f/2.8 Macro G lens in 'Snowliage' – Photographing The Collision Of Fall & Winter.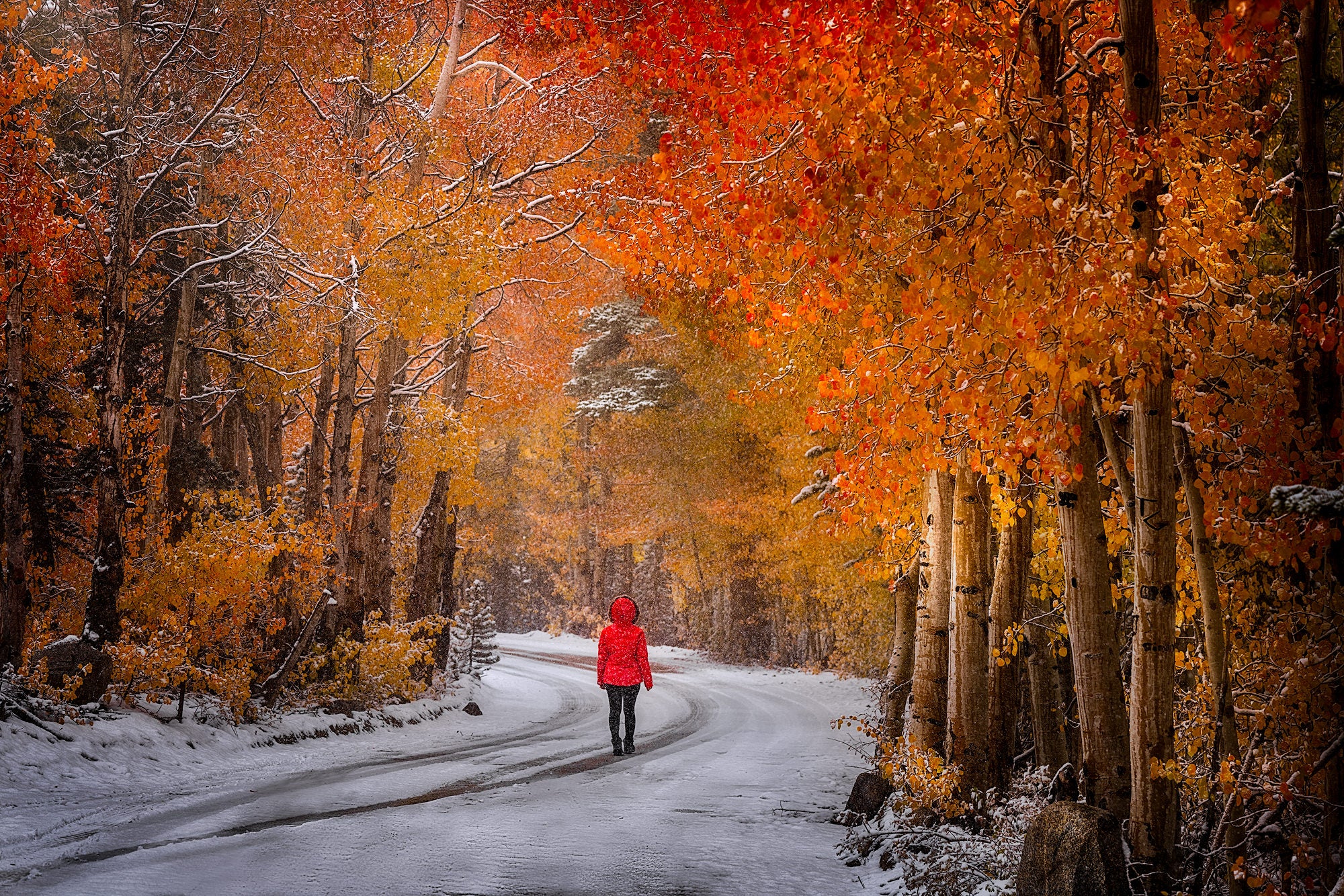 Photo by Michael Castaneda. Sony Alpha 7R IV. Sony 90mm f/2.8 Macro G. 1/500-sec., f/5.6, ISO 100
Stefaan Hoste is a photographer who became very interested in macro photography and capturing flowers with ultimate clarity with the Sony 90mm f/2.8 Macro G lens. "The 90mm is a beautiful lens that opened up the world of macro photography to me," he says. "In the beginning I started by experimenting and trying out different things. I tried the 90mm Macro for this image and it just produces razor sharp pictures." Learn more about how he created the ultra sharp image below using the lens and focus stacking in How To Use Focus-Stacking And An Ultra-Sharp Lens To Create Stunning Macro Photos.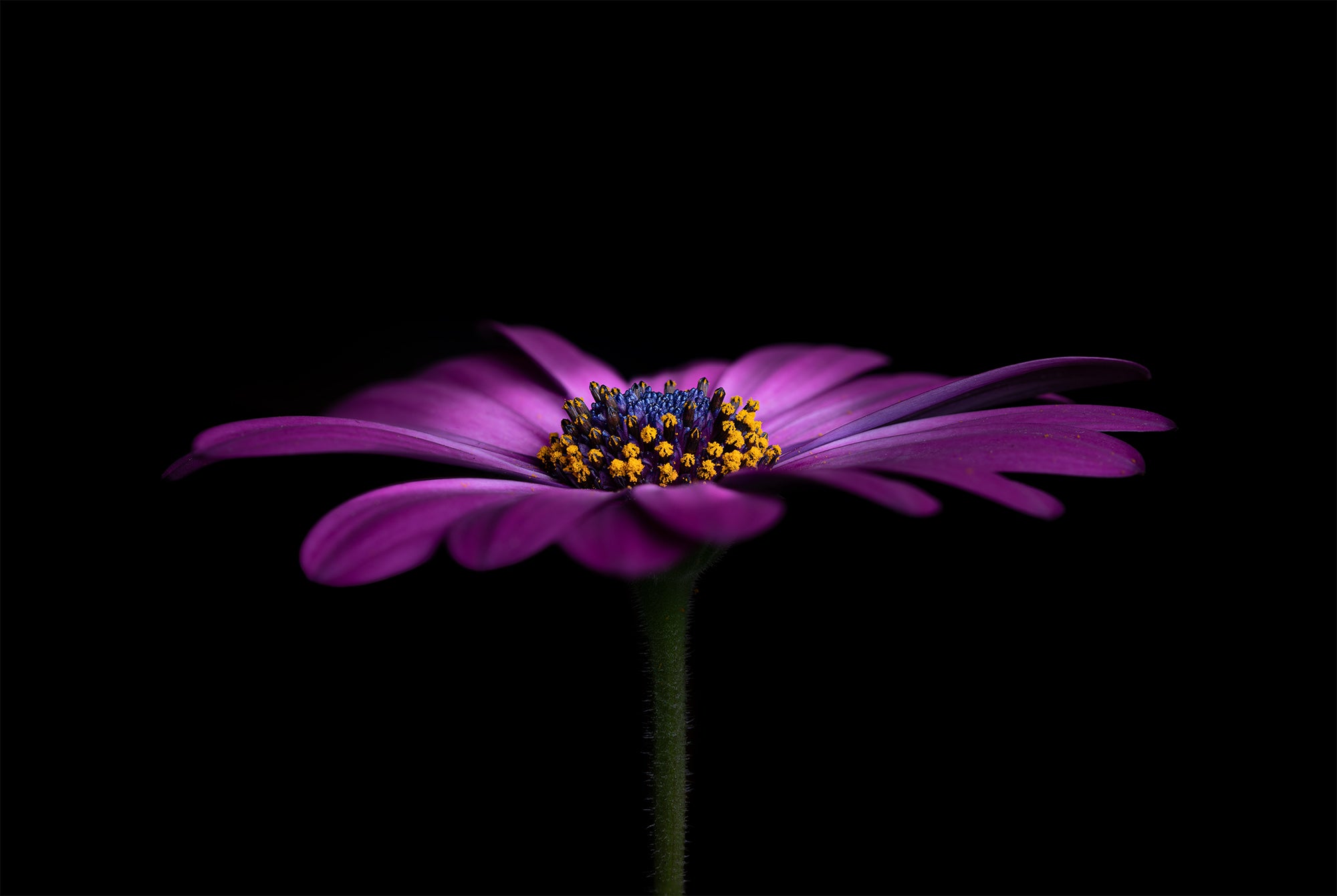 Photo by Stefaan Hoste. Sony α7R III. Sony 90mm f/2.8 Macro G. ⅕-sec., f/8, ISO 100
Photographer and naturalist Hannah Mather won an Alpha Female+ grant for her project focusing on pollinators and their importance to conservation. Many of the images of the bees and butterflies were taken with the Sony 90mm f/2.8 Macro G, which she calls her go-to lens that is nearly always on her camera. "It's sharp and has great depth for capturing the tiniest details." See more of her macro work from the project in Behind The Scenes Of The Pollinator Project.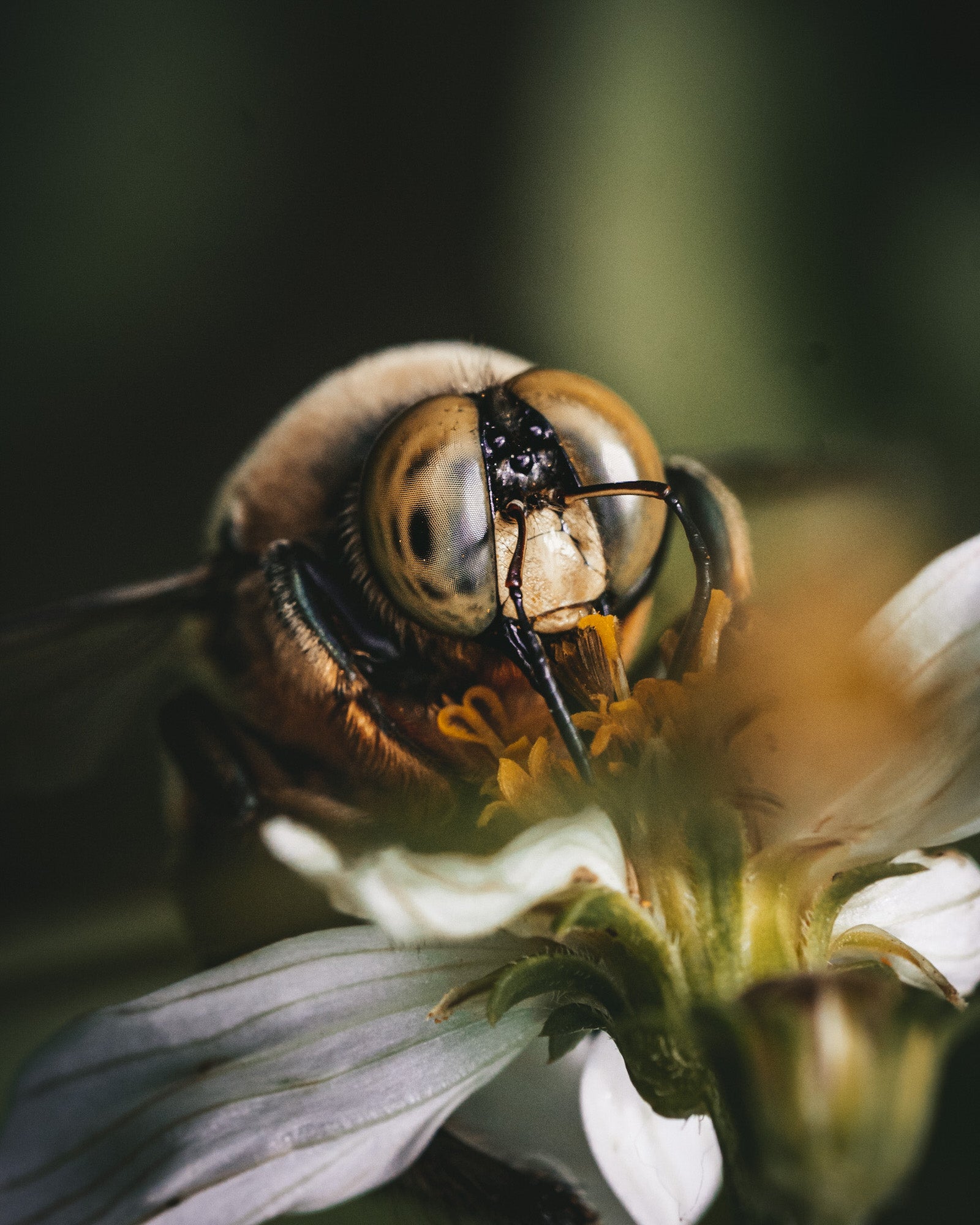 Photo by Hannah Mather. Sony α6400. Sony 90mm f/2.8 Macro G. 1/800-sec., f/7.1, ISO 1250
Jessica Hirsch of the Alpha Collective uses the Sony 90mm f/2.8 Macro G lens for both photo and video to help her show the delicious details of a dish. "I go to this lens when I am looking to get a very specific close up shot of a dish. For example, I will use the lens to capture a close up of piping icing onto a cookie cake. I will add this to a video to enhance the story and give extra detail to the audience." See more in What's In My Bag: 1 Camera & 3 Lenses For Dramatic Food Photos & Videos.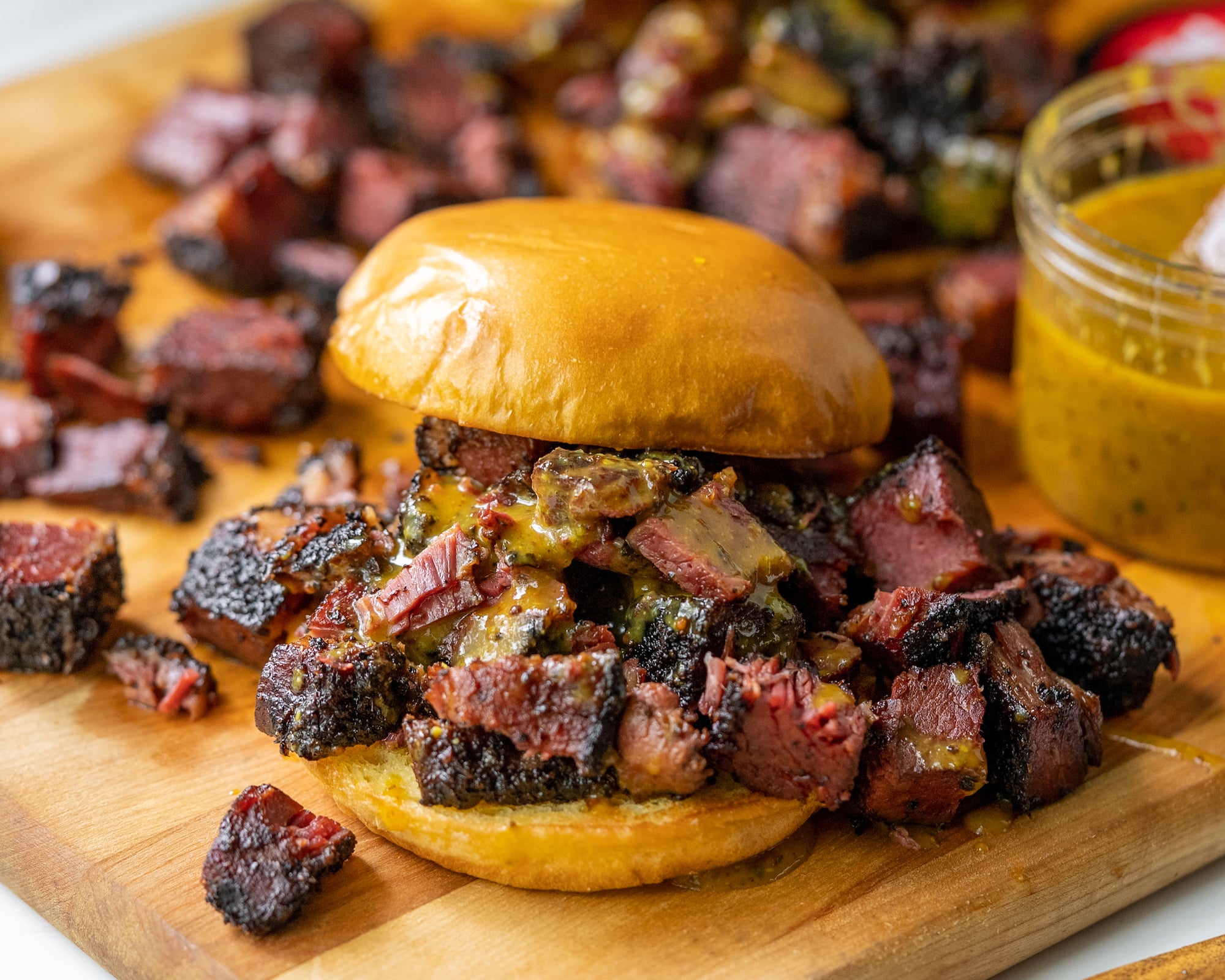 Photo by Jessica Hirsch. Sony Alpha 7S III. Sony 90mm f/2.8 Macro G. 1/125-sec., f/3.5, ISO 800
Photographer Wolf Mercury started to get into macro photography during the pandemic. "I love the ability to hone in on a subject to show another world that we normally don't see," he says. He got the Sony 90mm f/2.8 Macro G and has been using it to deliver otherworldly beauty through his photography. "The sharpness of the 90mm is insane. I cannot recommend this lens highly enough for macro photography. With the sharpness and ability to get 1:1 magnification at such a close distance, I know I'll fully be able to tell the story I want to share." See more in What's In My Bag: This Photographer Uses Three Zooms & A Macro For Capturing Otherworldly Beauty.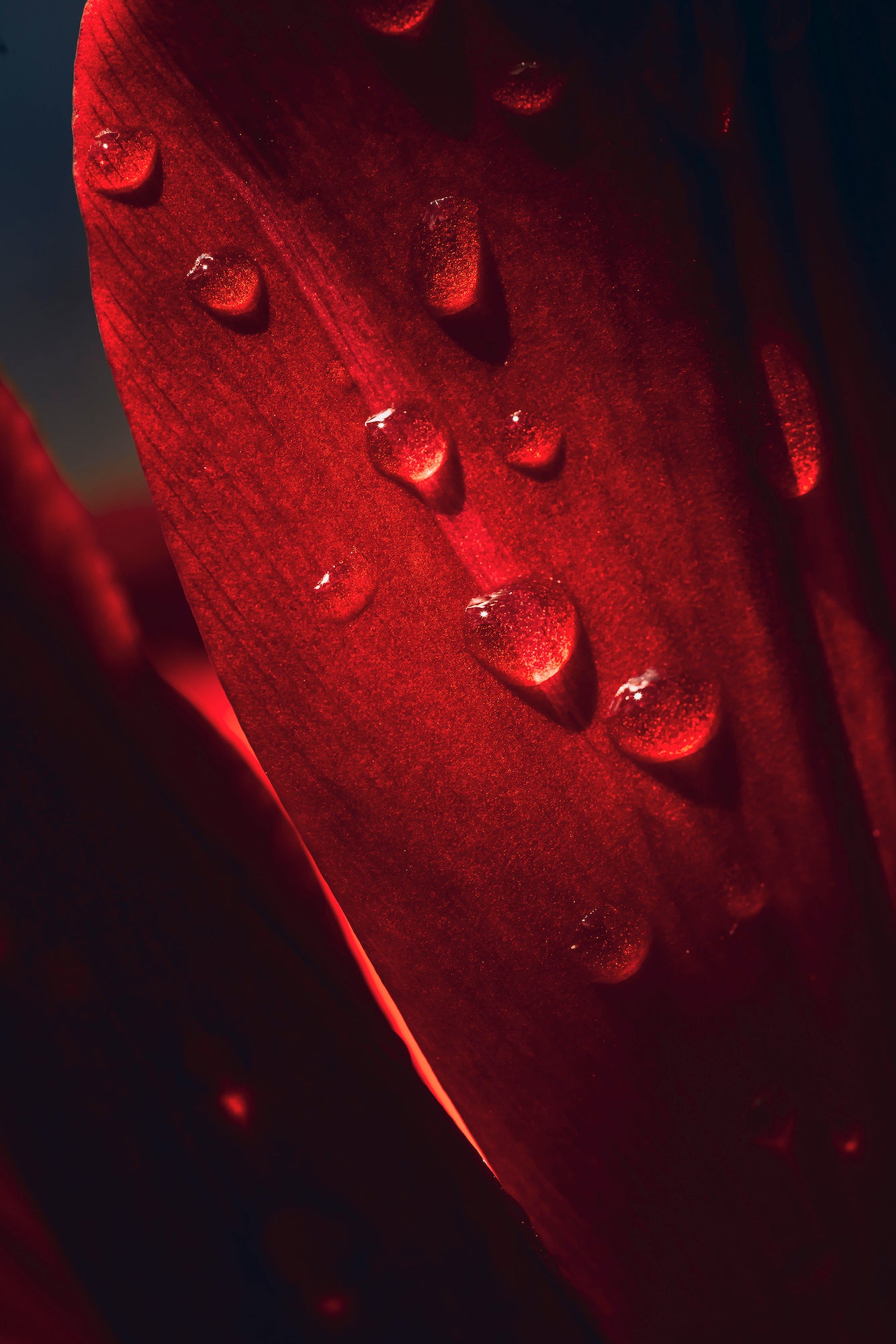 Photo by Wolf Mercury. Sony Alpha 7R II. Sony 90mm f/2.8 Macro G. 1/400-sec., f/8, ISO 400
Reynante Martinez has always had a fascination with the tiny world beneath our feet, and he says that's what made him gravitate toward macro photography. He likes to get up-close with insects, and he relies on the Sony 90mm f/2.8 Macro G lens to get crystal-clear shots of critters. He says about the lens, "I particularly love its overall sharpness and color rendition. The way it handles chromatic aberration and distortion is impeccable. The barrel switch that allows me to change from manual focus to auto focus is a genius feature." See more of his macro work in See How Reynante Martinez Gets Up Close With Insects & More Using The Sony 90mm f/2.8 Macro G.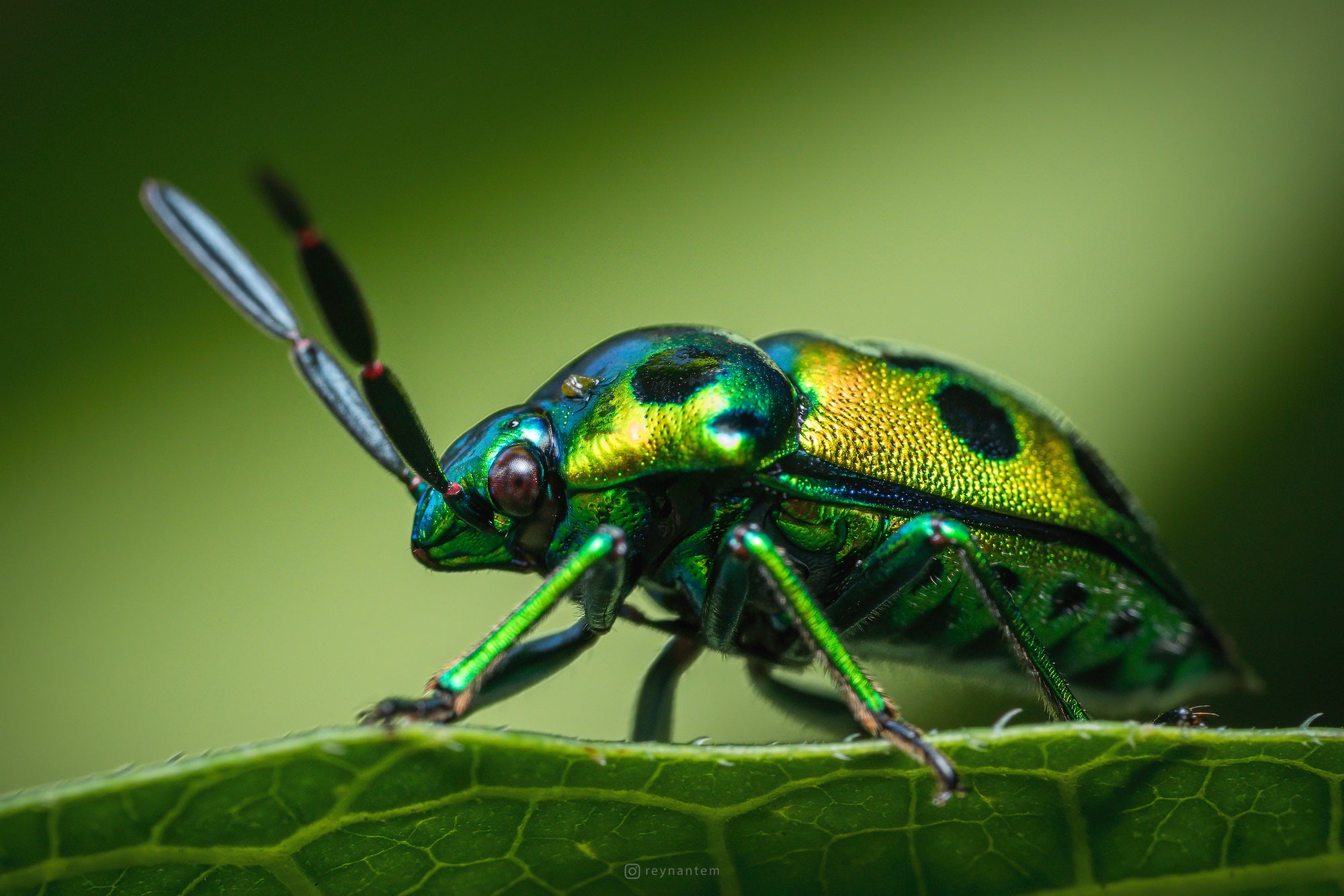 Photo by Reynante Martinez. Sony Alpha 7R II. Sony 90mm f/2.8 Macro G. 1/250-sec., f/8, ISO 800
Wildlife photographer and photography educator Vance Solseth spends hours in the field documenting nature, and he always makes sure to include the Sony 90mm f/2.8 Macro G lens in his bag. "The 90mm works great to get a nice close-up of a creature while still being respectful of the animal's space. I'm able to find macro subjects to photograph as soon as I step out of my front door, and for that reason this lens is always in my camera bag." See more in What's In My Bag: Two Zooms & A Macro For Nature & Wildlife Photography.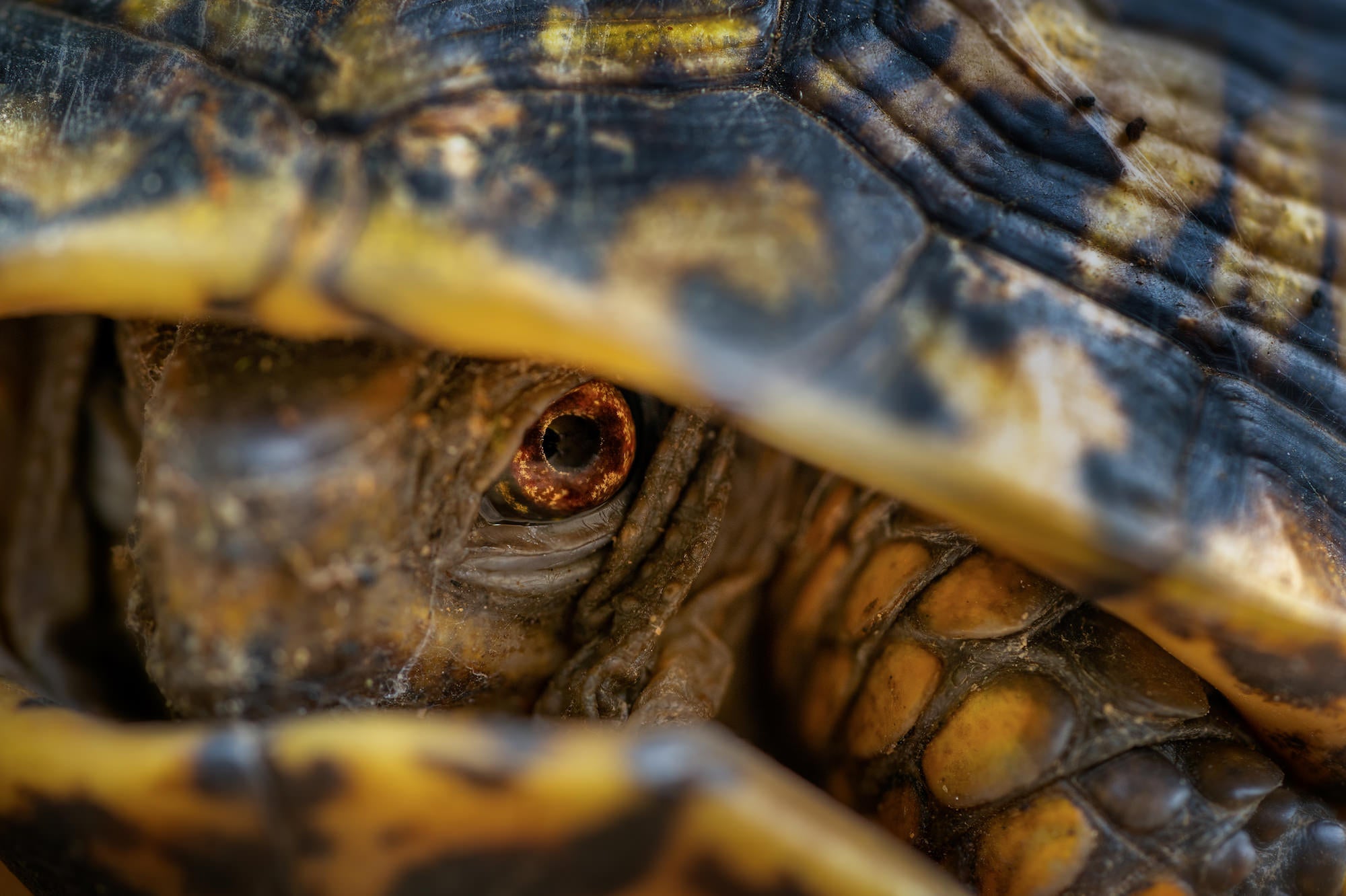 Photo by Vance Solseth. Sony Alpha 7 III. Sony 90mm f/2.8 Macro G.