Sony Artisan Matt Kloskowski runs an online photography and photo editing training website at MattK.com. "My full time job is running the website and creating content, both free and paid courses, presets and videos around photography and photo editing," he explains. "I've always been an educator and I love photography and photo editing. And in order to teach it well, I believe you have to be knee deep in it all the time with everyone else, so you'll find me out shooting all the time." Most of Kloskowski's teaching is centered around nature, wildlife and landscape photos, since that's what he enjoys shooting the most. "I've dabbled over the years in just about everything, studio, sports, portraits…but this is what I keep coming back to so I've chosen to lean into it, rather than try to be everything." Kloskowski embraces a 'less is more' mindset. He's constantly trying to reduce the gear he has with him as he heads out of make images. He moved to Sony Alpha cameras and Sony lenses years ago and now uses the Alpha 1 as his primary camera along with a tight quiver of lenses geared around the kinds of subjects he likes to photograph the most..
See how Sony Artisan Matt Kloskowski stays focused and constantly works to pare down the kit he takes into the field to photograph wildlife and landscapes.
"I used to think the more gear I had the better. Now I'm exactly the opposite. I want less, and I want simple. While you see everything laid out in the photo below, keep in mind this all never goes in my bag at once. In fact, a camera bag, for me, is simply to transport my gear on a plane or to a location at this point. When I go out shooting I generally only bring my camera and the lens I want to use - maybe two lenses in extreme cases. Like I said… simple."
Keep reading as Kloskowski shares what's in his bag below.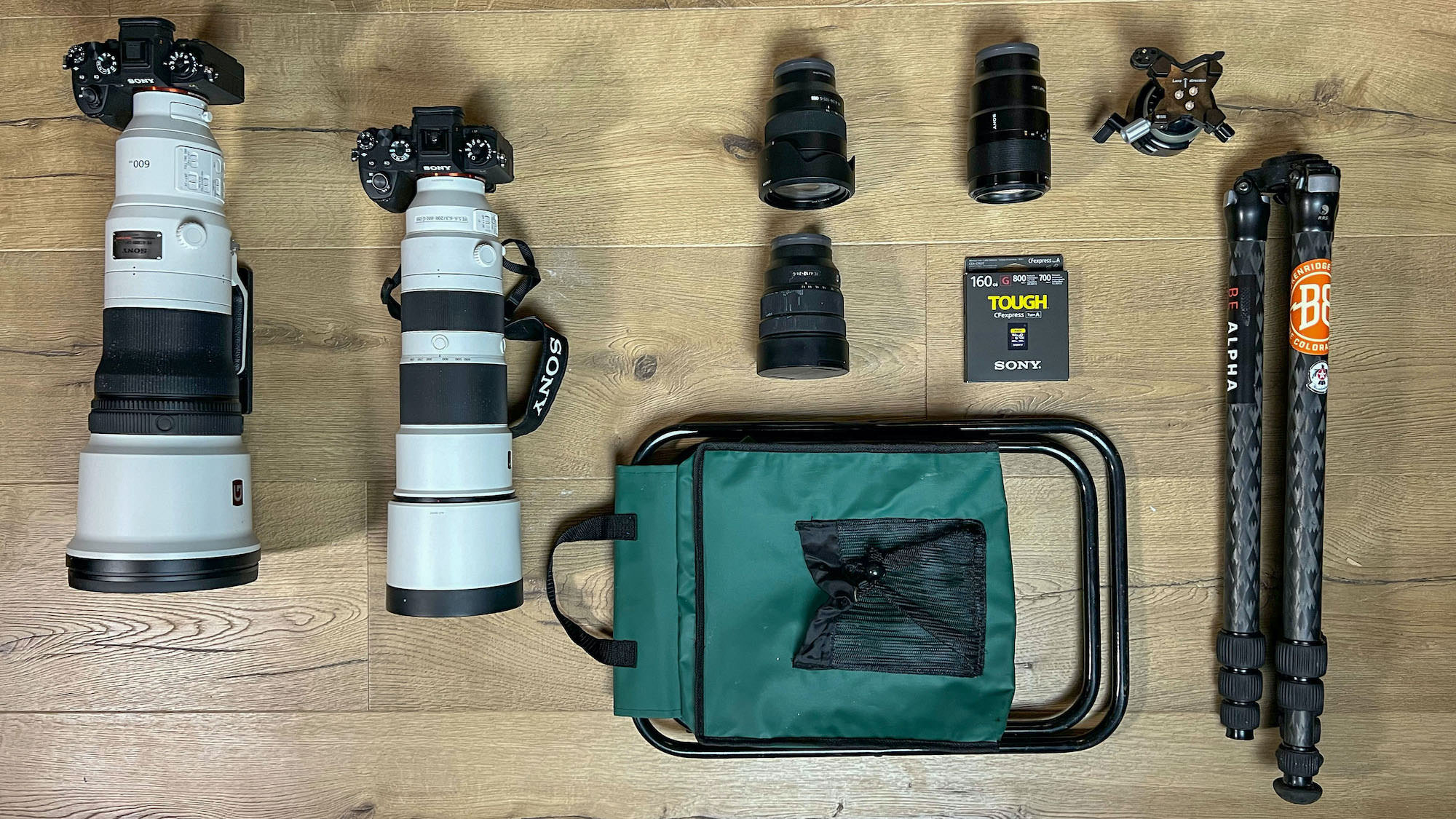 Cameras
Sony Alpha 1: As soon as the Sony Alpha 1 was announced my jaw dropped. It was exactly what I was looking for. As a landscape photographer I always liked having at least 40MP. As a wildlife photographer, I valued frame rate, high iso performance, and auto focus features. But a higher megapixel count was nice too for cropping since we can't always get close. Well, in most camera lineups that meant carrying two cameras up until that point and both cameras rarely had what I needed for both genres. But the Sony a1 had it all. 51MP, amazing Auto Focus, 30 FPS and great low light performance. I immediately placed my order and that became my one and only camera.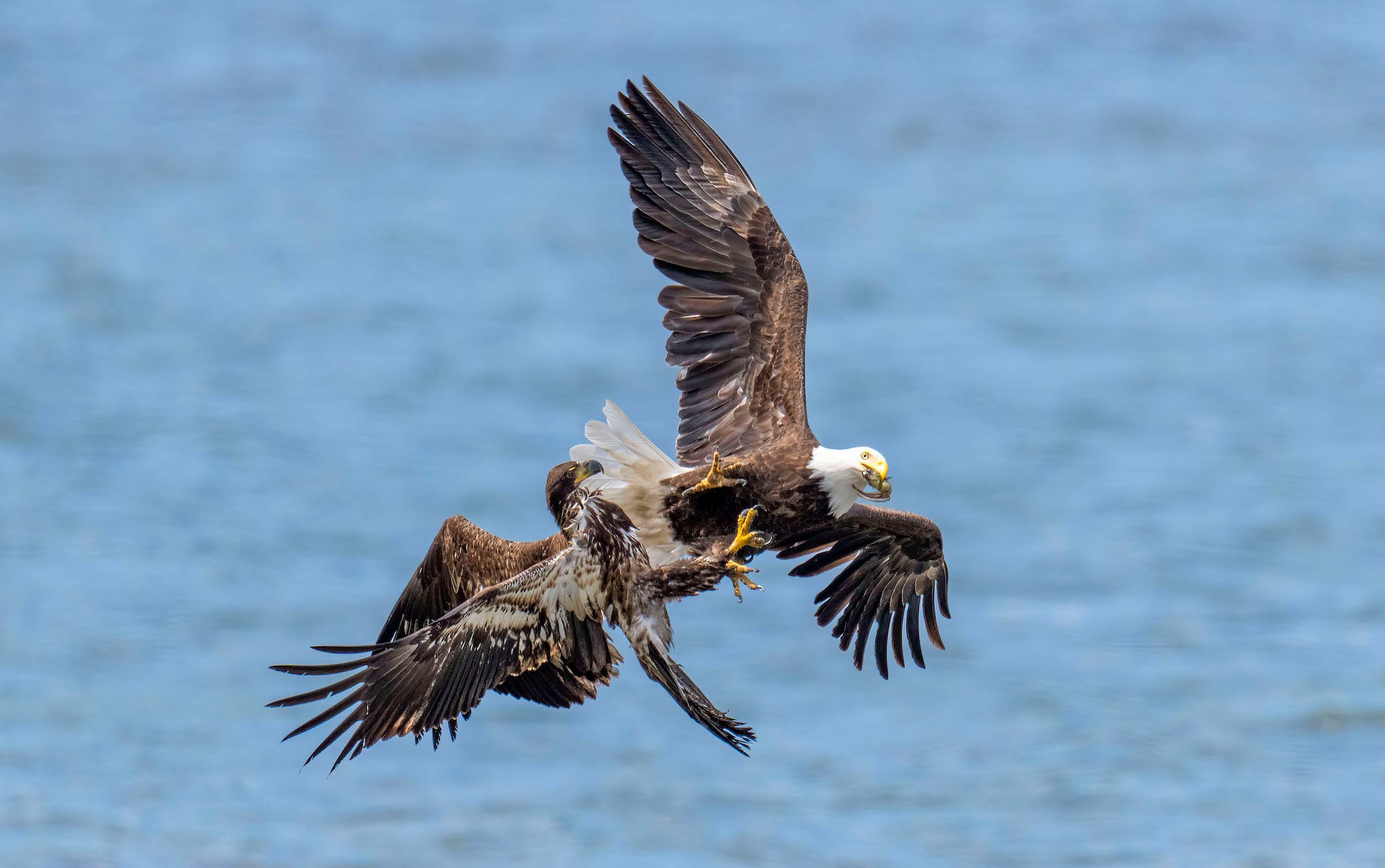 "The Auto Focus in the Alpha 1 makes it so that while shooting, I know exactly what's happening and what's in focus." Photo by Matt Kloskowski. Sony Alpha 1. Sony 600mm f/4 G Master. 1/3200-sec., f/5.6, ISO 400
Sony Alpha 1: You're wondering why you see this camera again aren't you? Well, after having the Sony Alpha 1 for a while, I kept my older camera as a backup. It became clear that the older camera hadn't seen the outside of my office in over a year and was collecting dust. At that point I realized it was time to pass that one on, and invest in another Alpha 1. There was simply no time in my shooting (landscape or wildlife) where I wanted to reach for any other camera.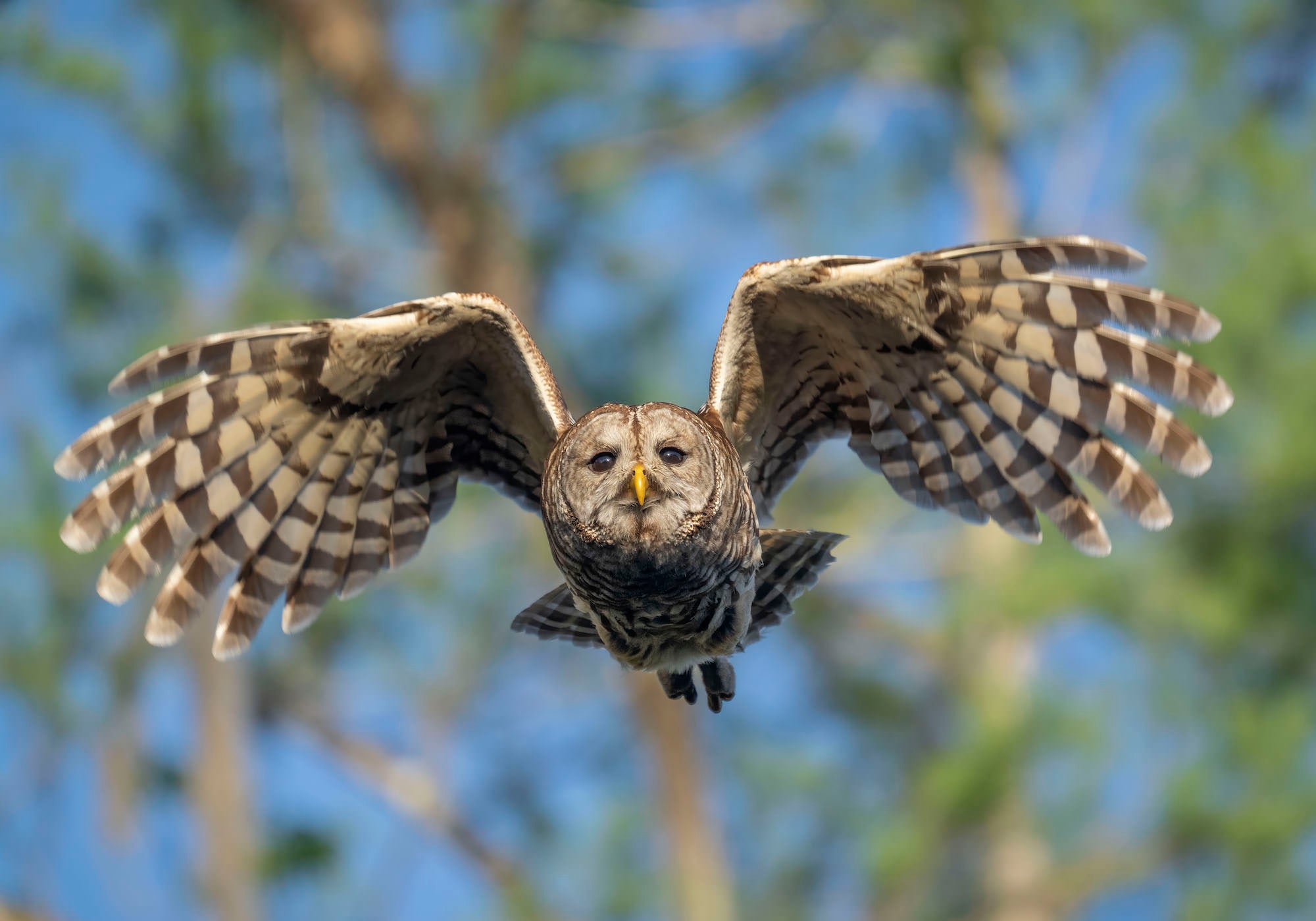 "With 30 frames per second, I'm now able to have more options to choose from for that magic moment." Photo by Matt Kloskowski. Sony Alpha 1. Sony 100-400mm f/4.5-5.6 G Master + 1.4x TC. 1/2000-sec., f/8, ISO 1000
Lenses
Sony 200-600mm f.5.6-6.2 G: This is my wildlife and bird photography go-to lens. With bird photography I've found that you can never really get close enough. I almost always want more reach and a longer lens. So for me, 600mm is the minimum I'd walk out with. For the size, weight, and 600mm reach you just can't beat it. The lens is razor sharp and the auto focus locks on immediately. I'd say that 80% of my bird and wildlife photos are taken with this lens. And when I choose to use this lens, I rarely bring along the lens I'm about to talk about.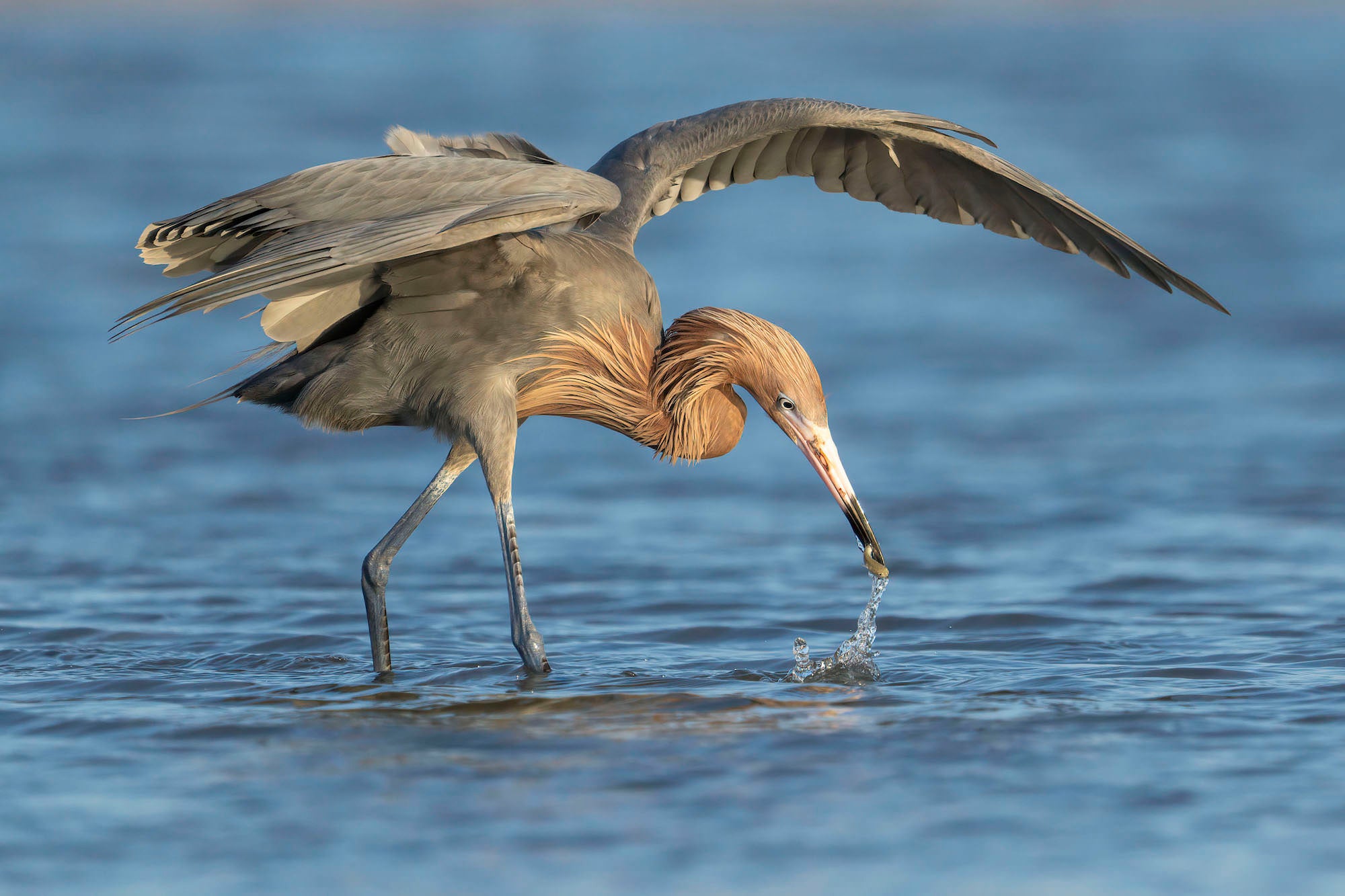 "Being able to quickly zoom from 200-600 allowed me to quickly take this photo of a Reddish Egret (erratically moving closer and further away from me) as it caught a fish." Photo by Matt Kloskowski. Sony Alpha 1. Sony 200-600mm f.5.6-6.2 G. 1/4000-sec., f/6.3, ISO 1600
Sony 600mm f/4 G Master: While I love the 200-600mm, there are times I'm really happy I have the 600mm f/4. It's great when I know I'm going to be shooting in low light and the iso will start to climb. At f/4 I'm able to shoot faster shutter speeds and lower iso's with this lens. Plus, I can put the 1.4x teleconverter on it and only be at f/5.6 at 840mm. That's huge! While I do find the Auto Focus slightly faster in this lens, the trade off is that it's a beast to hand hold (and I'm not a big tripod person since it restricts me too much). Plus, I'm locked in at 600mm, so if the action happens closer to me (and it does sometimes), I've found I miss a lot of photos.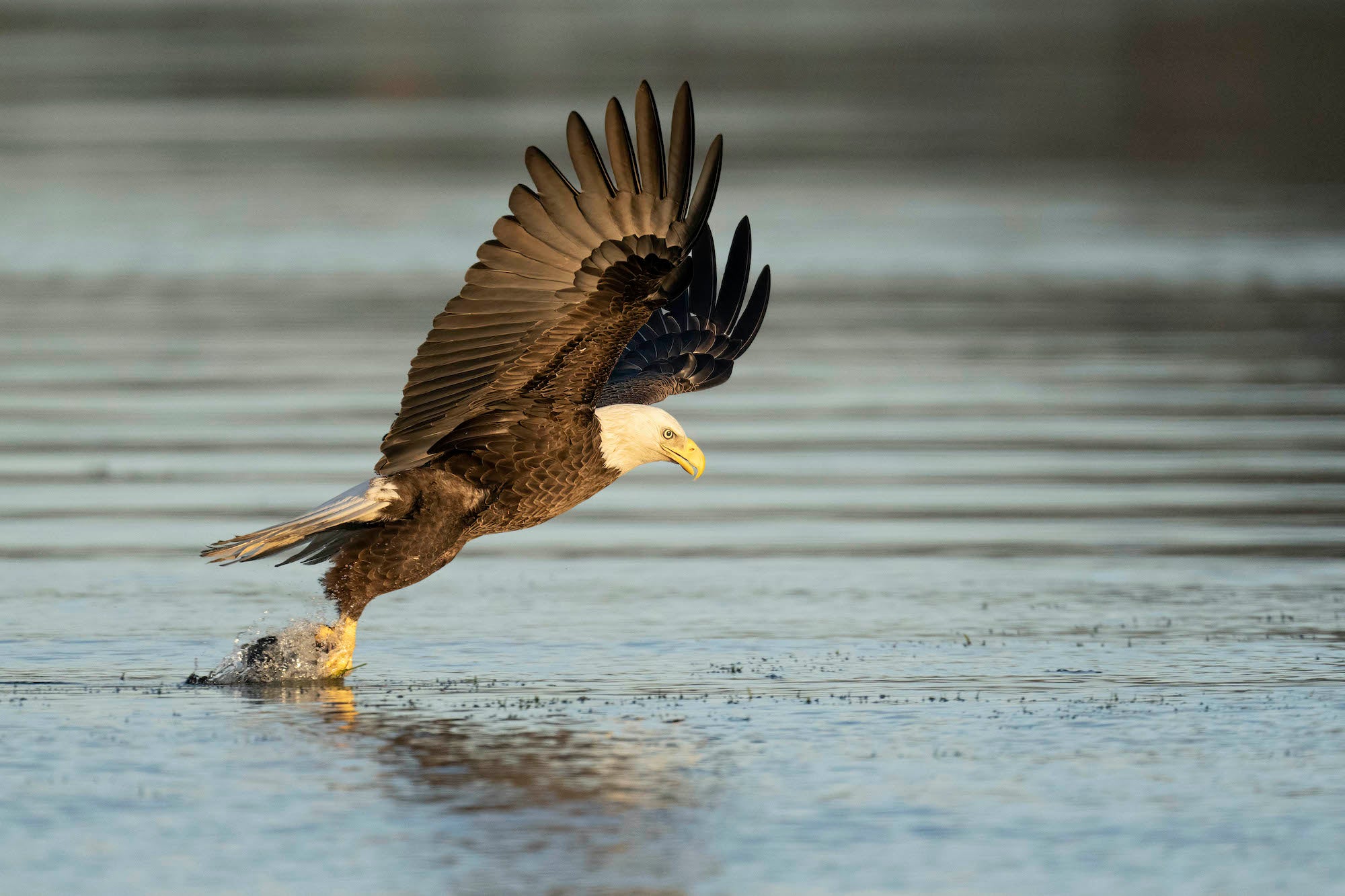 "This scene unfolded quickly, and the 600mm f/4 auto focus locked on instantly." Photo by Matt Kloskowski. Sony Alpha 1. Sony 600mm f/4 G Master. 1/3200-sec., f/5.6, ISO 2500
Sony 12-24mm f/4 G: This is for my really wide angle landscape photos. I'll only pull this out if I have a really impactful foreground right in front of me and I want to make the most of it and have it appear larger than life. And I will rarely come out with me if I'm heading out to shoot wildlife.
"When I have a very impactful foreground area, I want to include as much of it as I can while still showing off everything else in the distance." Photo by Matt Kloskowski. Sony Alpha 1. Sony 12-24mm f/4 G. 3.2-sec., f/16, ISO 250
Sony 24-105mm f/4 G: This is probably the lens on my camera the most for landscapes. It's wide enough for most locations, but it also lets me get in a little closer for some of the intimate closeups we see out in nature too.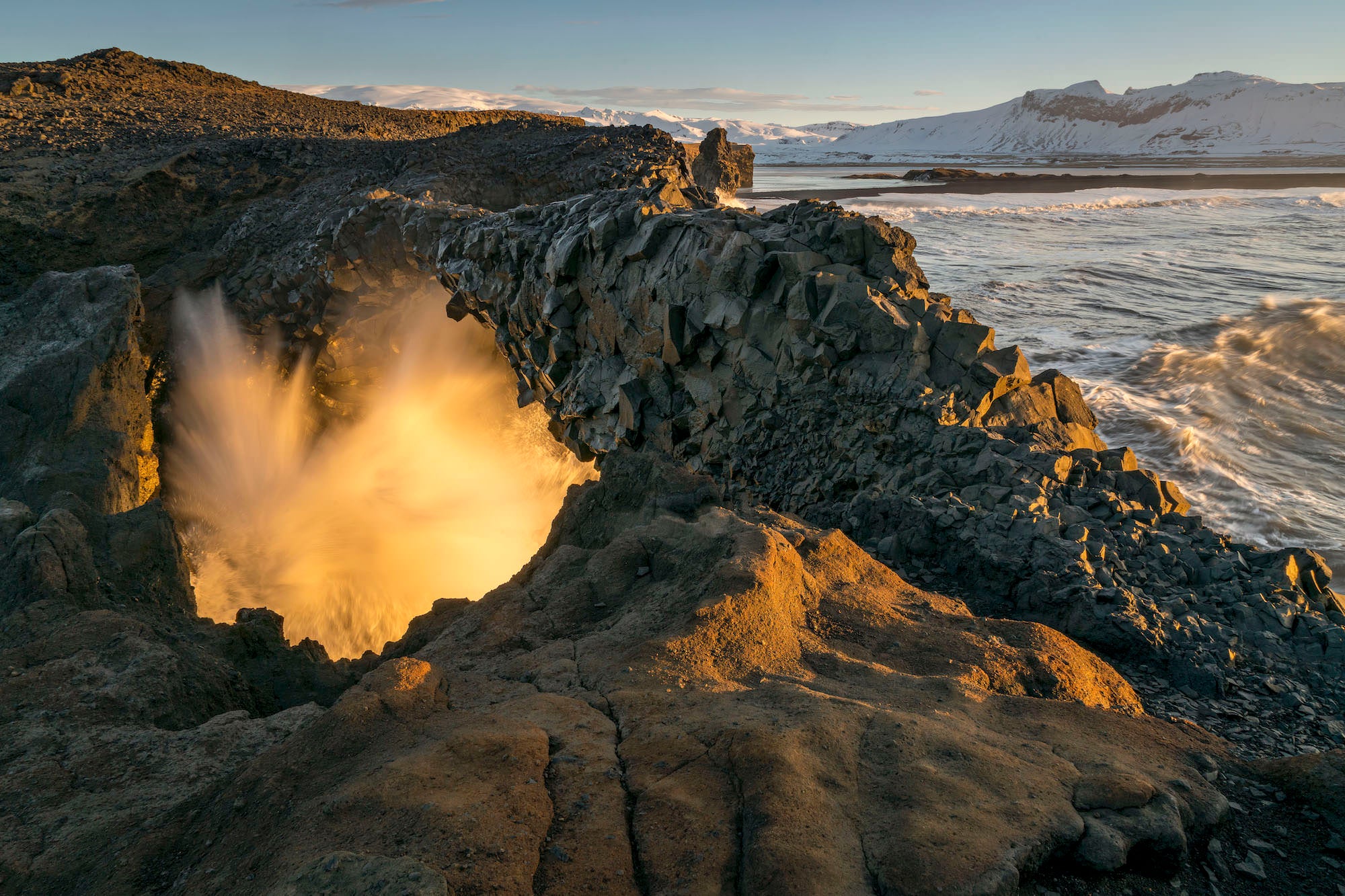 "When I have a very impactful foreground area, I want to include as much of it as I can while still showing off everything else in the distance." Photo by Matt Kloskowski. Sony Alpha 1. Sony 24-105mm f/4 G. 1/160-sec., f/11, ISO 100
Sony 90mm f/2.8 Macro G: I also enjoy macro photography. I always think of it as the photo within the photo. The little things in nature that people walk by and never see. The 90mm is perfect since it lets me get in tight on some of the smaller areas, but I don't have to get too close since it's 90mm so I can keep a little bit of space between me and what I'm photographing.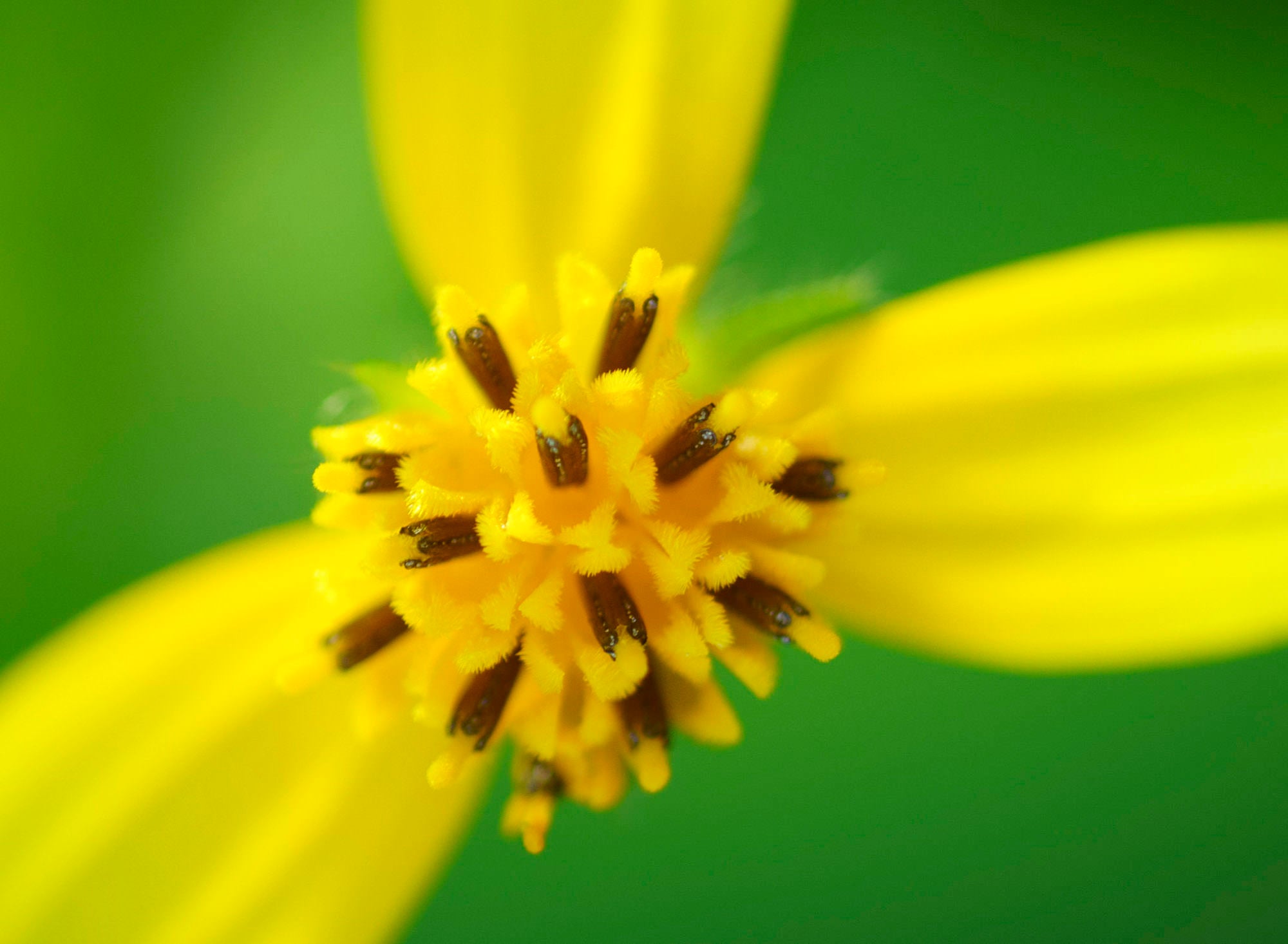 "Getting in close and seeing the photo within the photo is always something I enjoy." Photo by Matt Kloskowski. Sony Alpha 7R II. Sony 90mm f/2.8 Macro G. 1/100-sec., f/2.8, ISO 200
Accessories
Sony TOUGH CFExpress Cards: I won't lie. It hurt a little bit when I first bought these cards. They're not cheap, so I only bought two. But in order to really take advantage of what the Alpha 1 has to offer I find them invaluable. For me, the main advantage is the speed in which the camera writes to the card. Because it's so fast, it keeps me from filling up the buffer so I can keep shooting while the wildlife is active and moving. And if I do fill the buffer, it offloads them incredibly fast to the card, so I can start shooting again. Also, to look on the bright side of the cost and only buying 2 of them, I now no longer have SD Cards laying all over my office and in my camera bag, while I wonder what's on them. It's forced me to become extremely organized with my workflow.
Mini Camping Chair: I have to say this is probably the most useful of any accessory I have and contributes to the quality of my bird photography in a very odd way. It's this tiny chair that I can throw around my shoulder and it weighs nothing. The reason it's so important is because I believe that a low vantage point for bird photography is probably the most important tip I can give anyone. Once you understand how to set up your camera, where you position it is so important. The shorebirds I photograph on the beach are often on the ground. That's where all of the feeding and action takes place - not in the air. If I'm standing up, shooting down on the bird, then the ground becomes its background. It just doesn't look as pleasing, since it's not far enough away to fall out of focus. One option could be to lay on the ground but… well… that just sucks. Plus, laying down makes it hard to move around quickly if things change. So I sit on this chair, flip out the screen on the back of my camera so I can look down, and basically place the camera on or very close to the ground and shoot. The result is this beautiful buttery soft background behind the bird, so the detail really stands out. Seriously… if you're into bird photography this is the best $30 purchase you can find.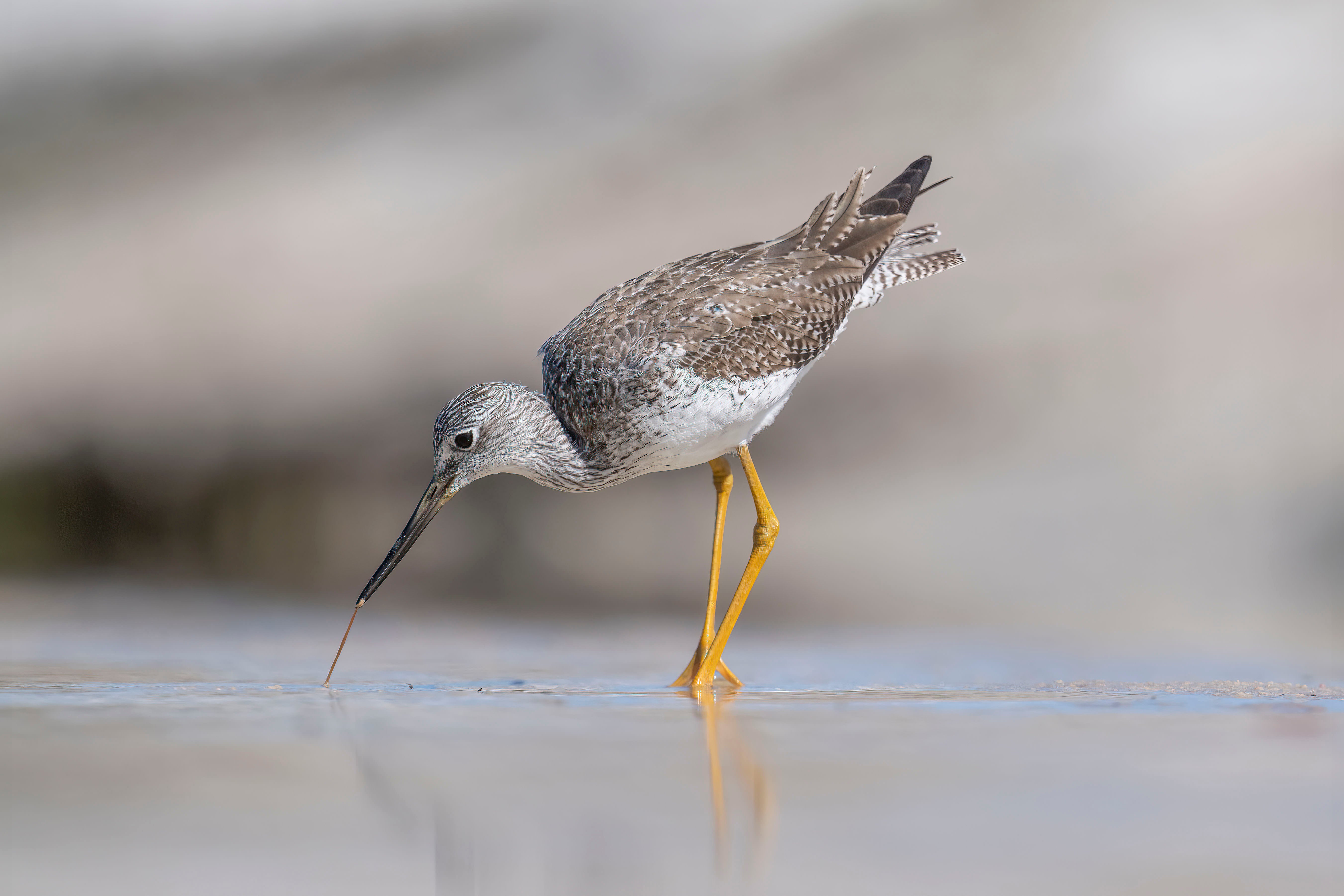 "Getting the camera low to the ground, and finding a position where there's good separation between the subject and background is why this backdrop is so blurry and soft - not aperture." Photo by Matt Kloskowski. Sony Alpha 1. Sony 600mm f/4 G Master. 1/3200-sec., f/5.6, ISO 400
Flex Shooter Pro Ballhead: This ballhead is the best of both worlds for a nature photographer. Bird photographers typically use gimbal heads for fluidly tracking a bird across the sky. But they're big and bulky and don't really work well for other types of photography. The Flexshooter Pro feels like a gimbal when I'm photographing birds with a tripod. But at the same time, it doubles as a great landscape ballhead too. Now I don't need to pack two tripod heads when I travel.
Really Right Stuff Tripod: For bird photography, the most important part of a tripod to me is that it reaches eye level. I don't want to bend over. But I've always been a Really Right Stuff fan. They're family owned, and they make and assemble all of their products in the USA which I appreciate and choose to support. Great customer service too and you get top quality gear. You'll buy one of these tripods and you'll never buy another.
Wrapping Up
I hope you enjoyed a quick look at the gear I use for wildlife and landscape photography. As I mentioned earlier, with photography I've become a "less is more" type of person. I used to look at those "What's in my bag" photos with hundreds of items in them, and be jealous. Now I realize that, for me and my shooting needs, I don't need 20 lenses and 50 accessories. I can get a lot done with a few key pieces of equipment. Thanks for reading!
See more of Matt Kloskowski's work on his Alpha Universe Profile, on Instagram @mattkloskowski and at mattk.com.