Hilaire Baumgartner (@baumassfoods) is a Dallas/Fort Worth-based commercial and editorial photographer. She shoots food and beverage in a studio setting and on location. We fell in love with her bright colors and fun images. She states, "I believe food should be fun and I love to transfer my playful personality into the bold and colorful work you see here." Baumgarten has been a Sony shooter from day one and she has built a simple three lens kit that she uses with her Sony Alpha 7 III. We sat down with Baumgartner to learn more about how she uses her go-to gear to make her fun, colorful food and beverage images. Learn more below!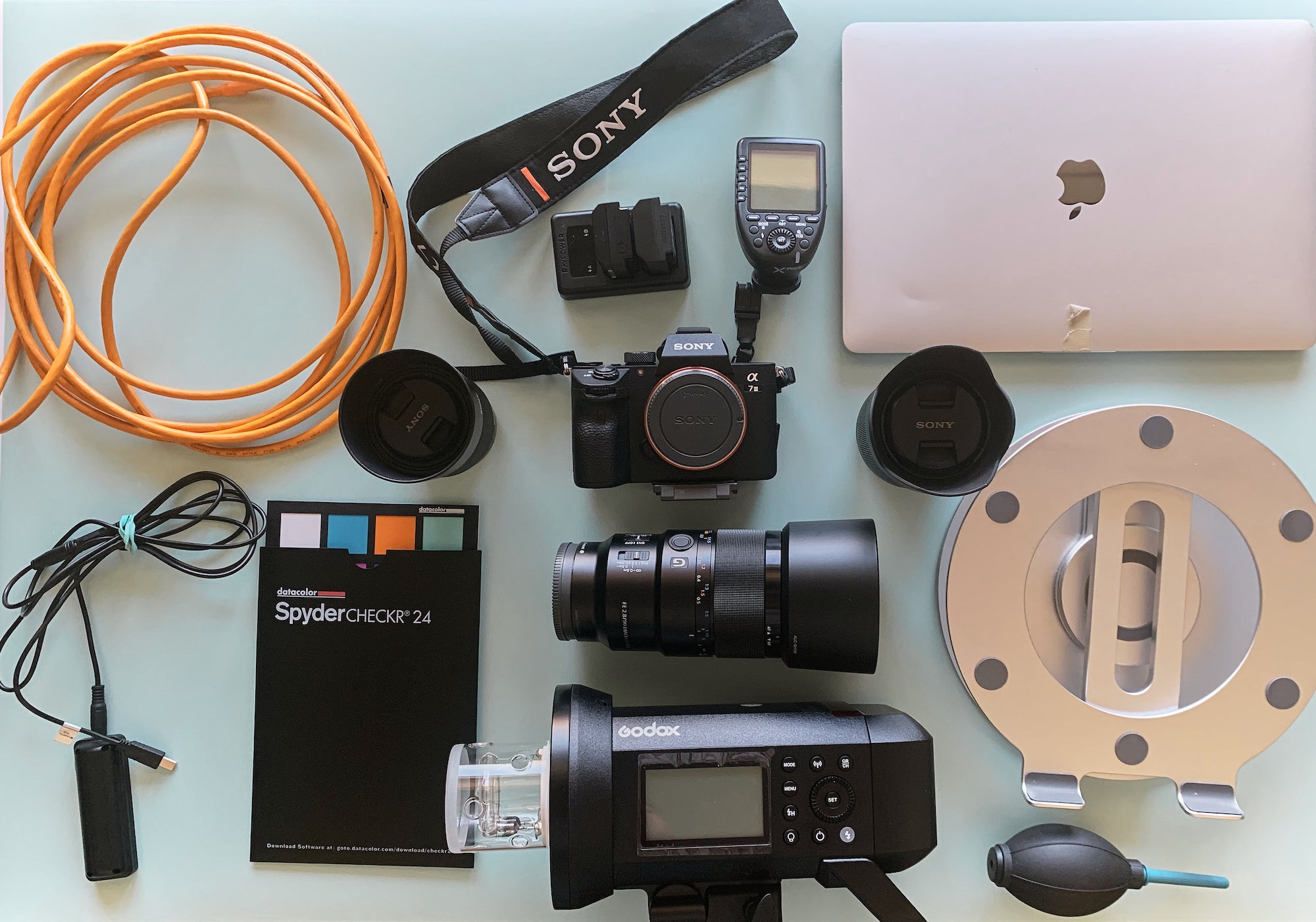 This food & drink photographer has been a Sony shooter from day one. She takes us through the simple Alpha 7 III kit she uses in the the studio and on location.
Cameras
Sony Alpha 7 III: I often get asked what led me to start shooting Sony, but the truth is, Sony is the first and only brand I've ever shot with. I started with the Sony Alpha 6000, and upgraded to my current body, the Alpha 7 III. I know there are a lot of amazing tech aspects to this body, but my favorite and most used is the touch screen focus control. I also love how light it is. I often shoot handheld and appreciate my hands not fatiguing quickly. All in all, it's a really great, compact, full frame body!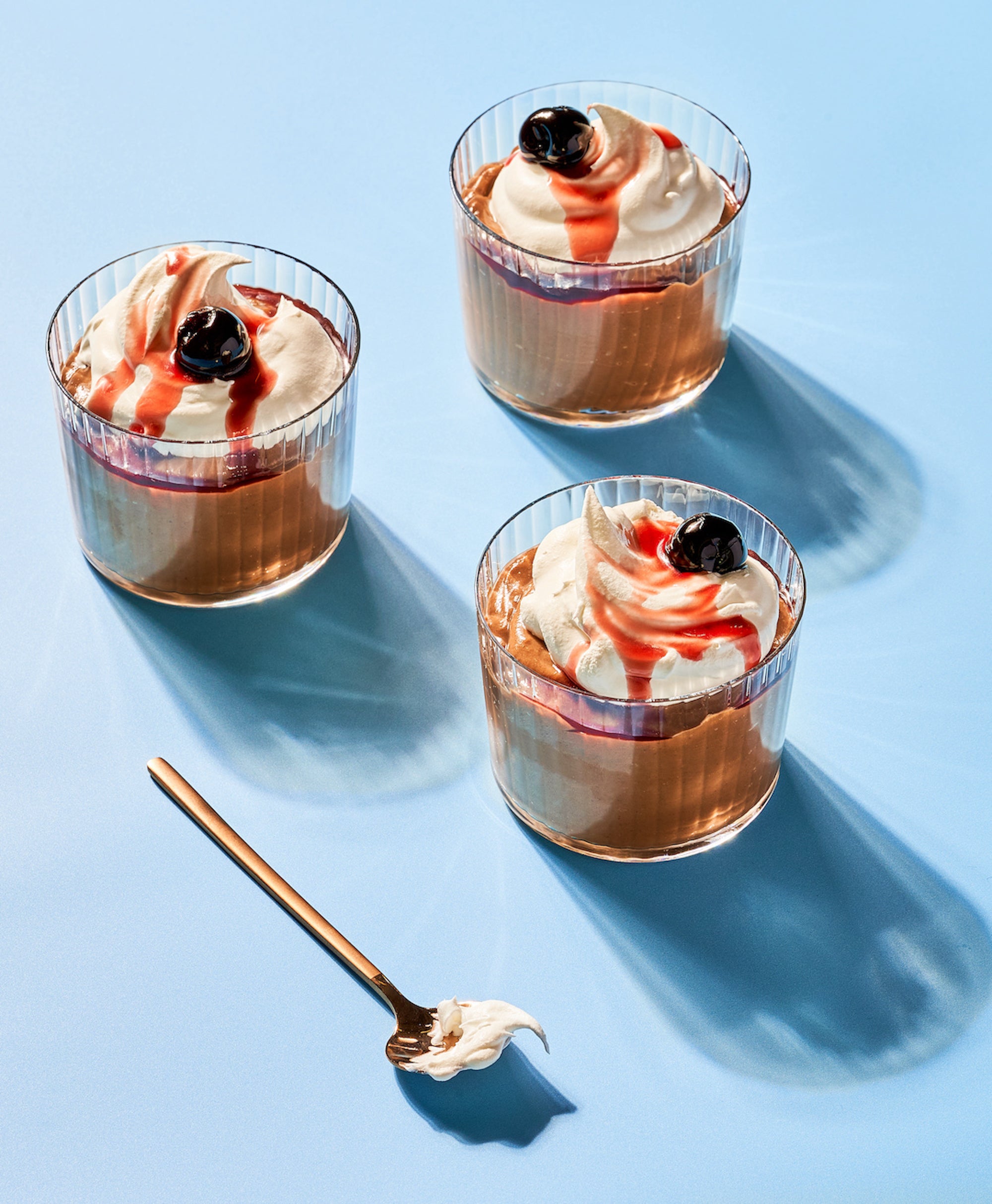 "We were cutting close to time, so I opted to shoot this image handheld. It's nice not having to fumble with a tripod for every shot and getting a few different angles for images." Photo by Hilaire Baumgartner. Sony Alpha 7 III. Sony 90mm f/2.8 Macro G. 1/125-sec., f/16, ISO 100
Lenses
Sony 50mm f/1.8: I think every food photographer has a 50mm in their kit, and for good reason. It's great to use for overhead shots with limited distortion, and you can fit more into the scene than you could with the 90mm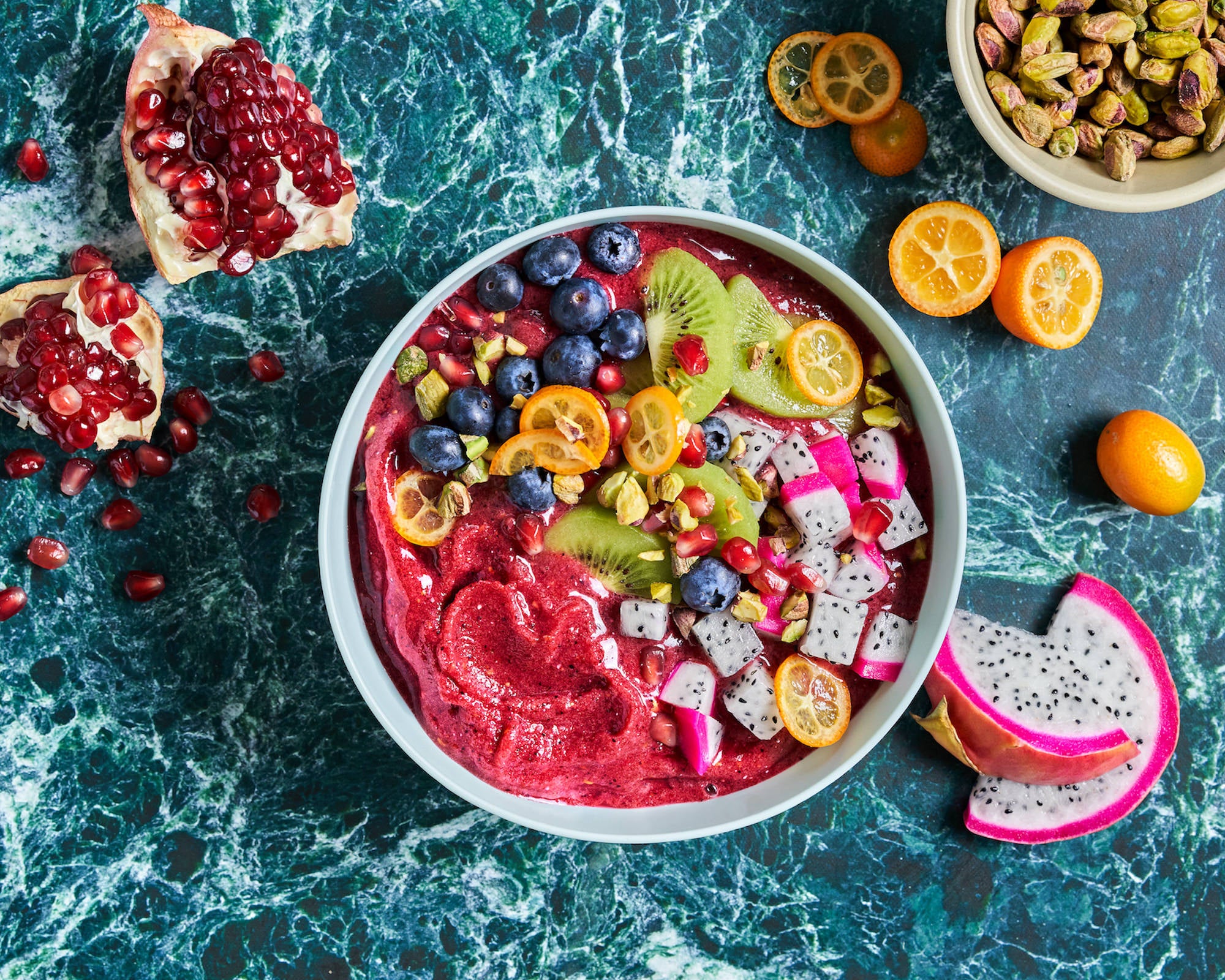 "I used the touch screen focus control for this image. I cropped a lot into this frame and had plenty of room for other elements. I could have fit another 3 bowls comfortably." Photo by Hilaire Baumgartner. Sony Alpha 7 III. Sony 50mm f/1.8. 1/125-sec., f/10, ISO 250
Sony 90mm f/2.8 Macro G: My absolute favorite, most used, and most loved lens is the Sony 90mm f/2.8 Macro G. I currently use it for most of my shoots. The crisp, consistent, detail it provides is insane. This is definitely a lens I plan to keep forever.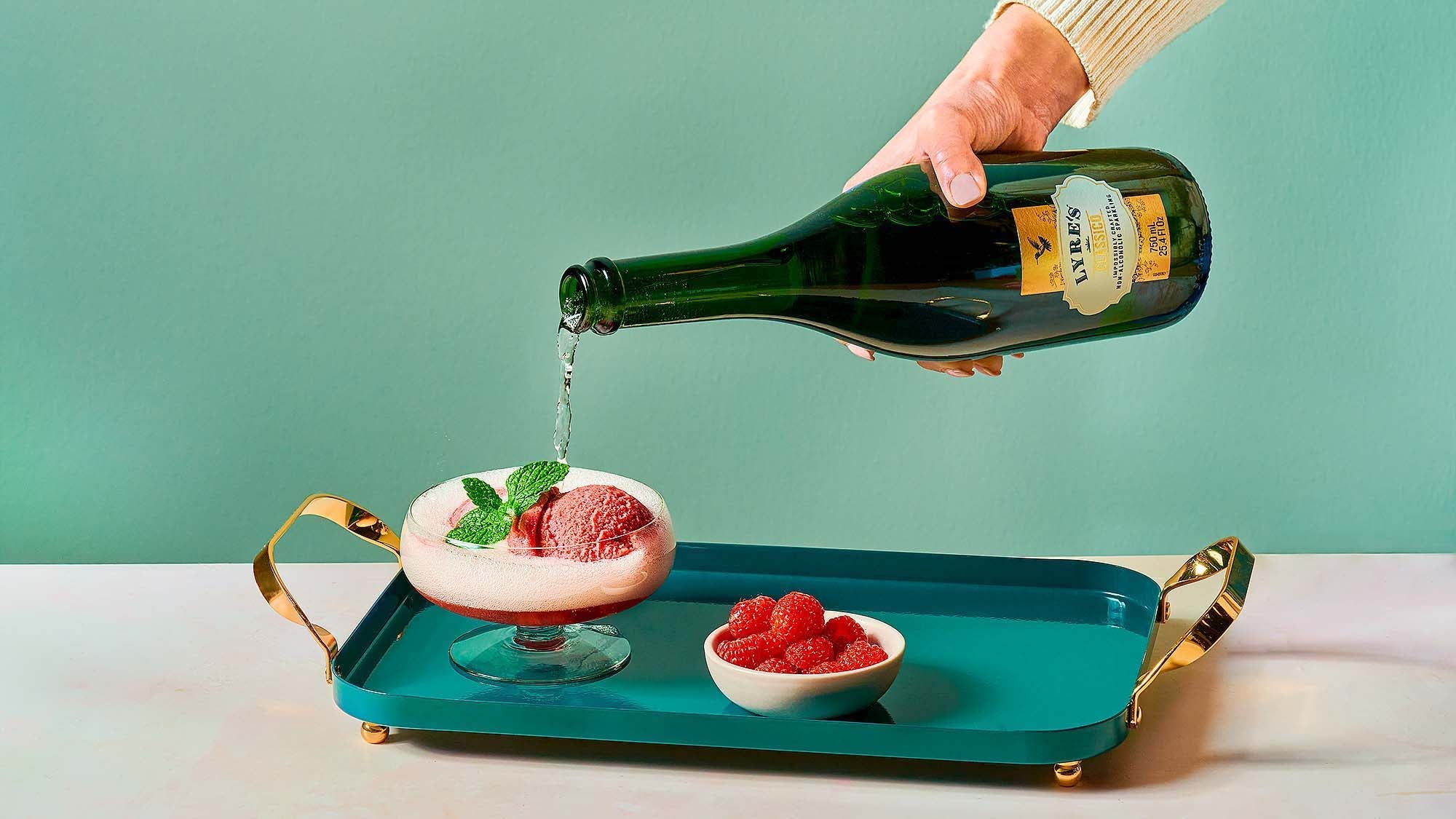 "It's easy to assume that macro lenses are only good for tight frames to show meticulous details, but most of the time I'm using the 90mm for shots like these." Photo by Hilaire Baumgartner. Sony Alpha 7 III. Sony 90mm f/2.8 Macro G. 1/125-sec., f/11, ISO 100
Sony 28-70mm f/3.5-5.6: This was the lens that originally came with my Alpha 6000 a few years back. I keep it as a backup lens, and don't use it as often as I did at the beginning of my photography journey, but it's still nice to have the zoom capability for certain setups.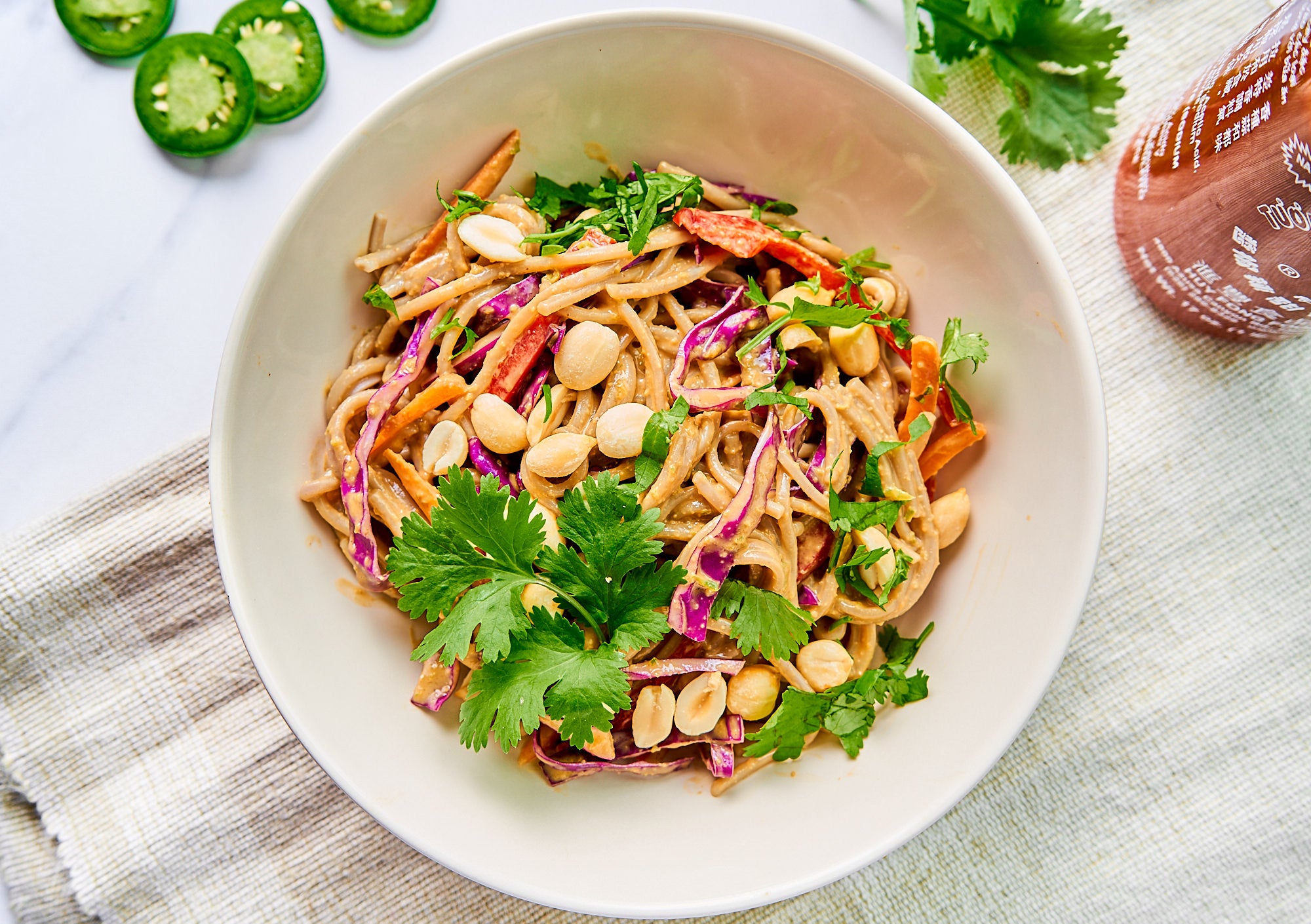 "Whenever I have my camera on the tripod and need to shoot multi-step recipe images, I like to pull out the 28-70mm so I have flexibility to include as little or as much needed in the scene from shot to shot." Photo by Hilaire Baumgartner. Sony Alpha 7 III. Sony 28-70mm f/3.5-5.6. 1/125-sec., f/5.6, ISO 100
Accessories
Trigger + Godox a400pro strobe: I shoot exclusively with artificial light, so having a strobe and trigger is absolutely essential for the work I do. Artificial light keeps my images super sharp and consistent from shoot to shoot.
Laptop and adjustable stand: I bring my laptop to all of my shoots in case I personally need to tether, and to get a head start on culling or editing if I have any down time on set. I love this adjustable stand that keeps my laptop clean and cool, and is stable when I set it on any surface.
Tether cord: A huge part of my workflow is tethering. If I'm not personally tethering, then a digitech is for me on set. Being able to see the images in real time and on a bigger screen is imperative to client satisfaction. There's no guessing what the final images will look like and everything gets approved in real time.
Plug in camera trigger: Depending on the shoot, sometimes I'll use this trigger if I'm not able or don't want to fire from the actual camera or computer.
Color checker card: My laptop and computer are calibrated to this card so that my white balance is accurate for editing.
Extra camera batteries: Essential for 10 hour shoot days.
Air/Dust blower: Part of the deal of having a Sony mirrorless body means an exposed sensor. Changing lenses makes the sensor more susceptible to dust getting in.
See more of Hilaire Baumgartner's work on Instagram @baumassfoods.