AlphaUniverse.com editor Christopher Robinson speaks with landscape and astro-photographer Rachel Jones Ross (@rachel_jones_ross). In Tech Talk, we go through a camera setting that changes the game for photography after dark. And we return to Rachel for some Do This Now tips for making high-impact astro-photos and astro-landscapes.
Rachel became a photographer because of astrophotography. She is also a member of the Alpha Imaging Collective, and takes advantage of long winter nights near her home in the Canadian Rockies to enjoy the solitude and stillness with her camera and the Milky Way.
Rachel is also an avid teacher who has started going fully online with her astrophotography workshops during COVID-19. You can sign up for her "Night Photography in Your Pyjamas" workshop on her website, astralisphotography.com.
How To Set Up Bright Monitoring On Your Sony Alpha Camera
For Rachel Jones Ross, Bright Monitoring is an indespensible feature in her Sony Alpha cameras. When activated, Bright Monitoring lets you see in the dark, literally, to compose and check critical focus on foreground and pinpoint stars before you shoot. Here's how to set it up in your camera. (Note, we're using an α7R III and depending on your model and firmware version, the exact location might be a little different.)
Set Bright Monitoring to a custom button by navigating to the still photography Custom Keys in the menu (Camera 2, screen 8 on an α7R III with Firmware 3.0), then choose the button you want to assign. We like C1 because it's on the top of the camera and it's easy to find in the dark when the camera is on a tripod and a lower than eye height.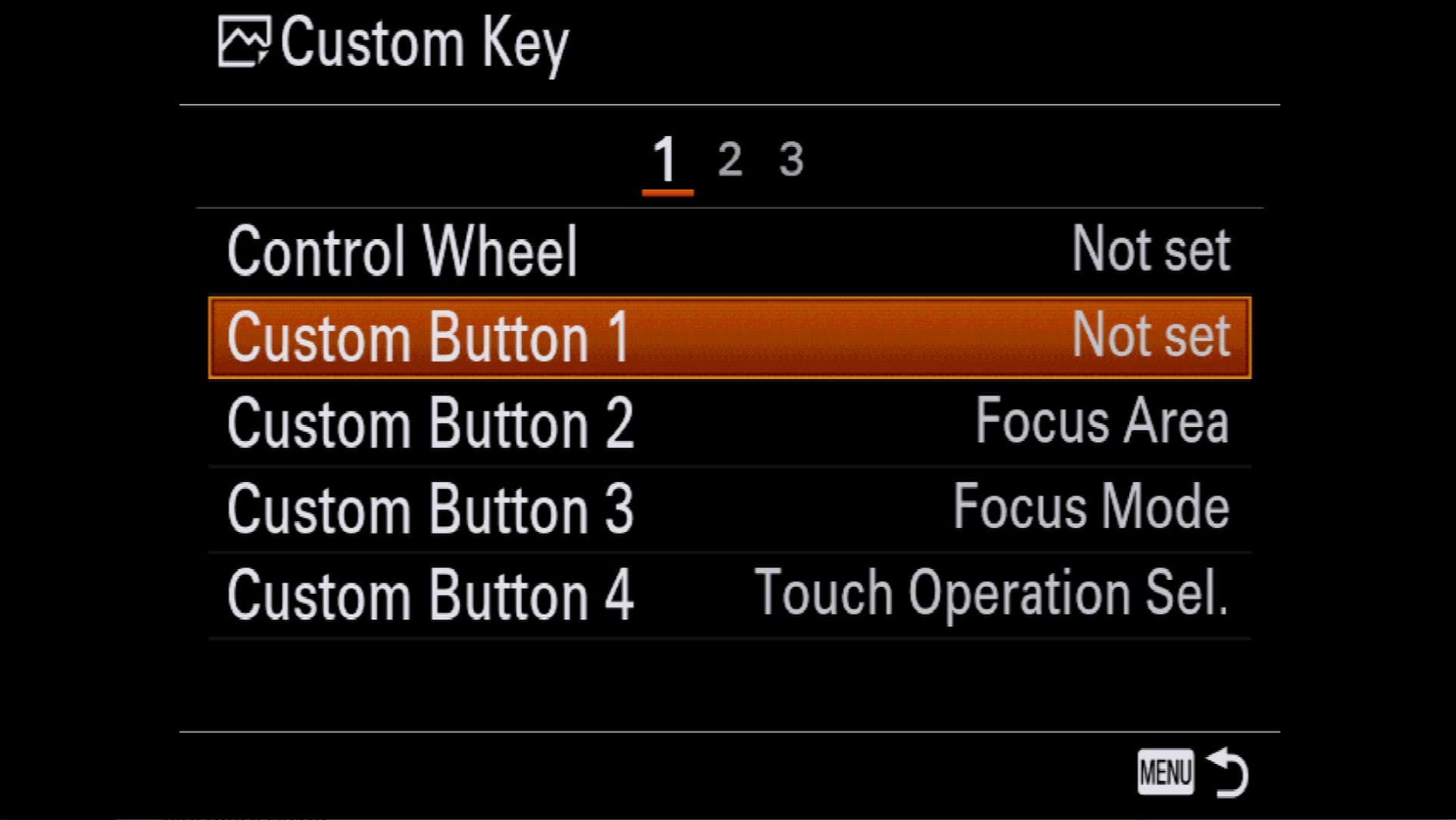 With the button selected, scroll through the screens to screen 18 and select Bright Monitoring.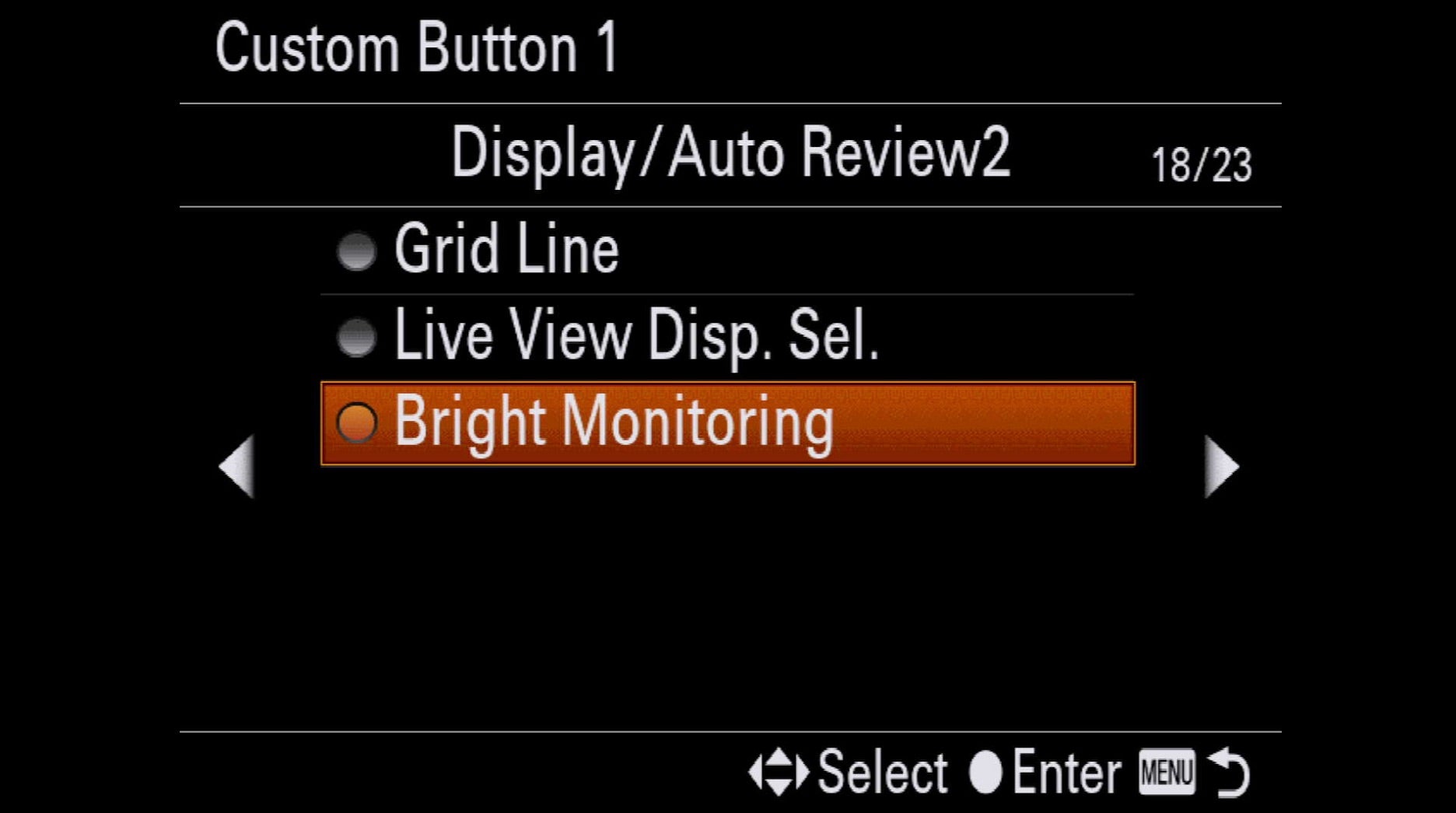 When you're in the field and getting set up at night, press C1 and you'll see the screen (or EVF) brighten allowing you to compose and focus.