The Sony α7S ushered in a new era for photographers photographing the night sky. Since that camera's introduction with its remarkable low-light capability, subsequent generations of full frame Sony mirrorless cameras have continued to push sensor sensitivity and, coupled with fast, ultra-sharp lenses like the 24mm f/1.4 G Master, made sophisticated and visually-stunning astroscapes doable without special astronomy equipment or complex post-processing software. By "astroscapes," we're referring to images that have foreground landscape elements and the night sky above. As this kind of astrophotography surges in popularity, we put together a quick guide you can use to plan out your astroscape forays. Gear, weather, timing and location all play major roles in getting the best shot, and mastering the right combination of these factors can take some time and practice. These tools and resources will help you plan out your night of shooting.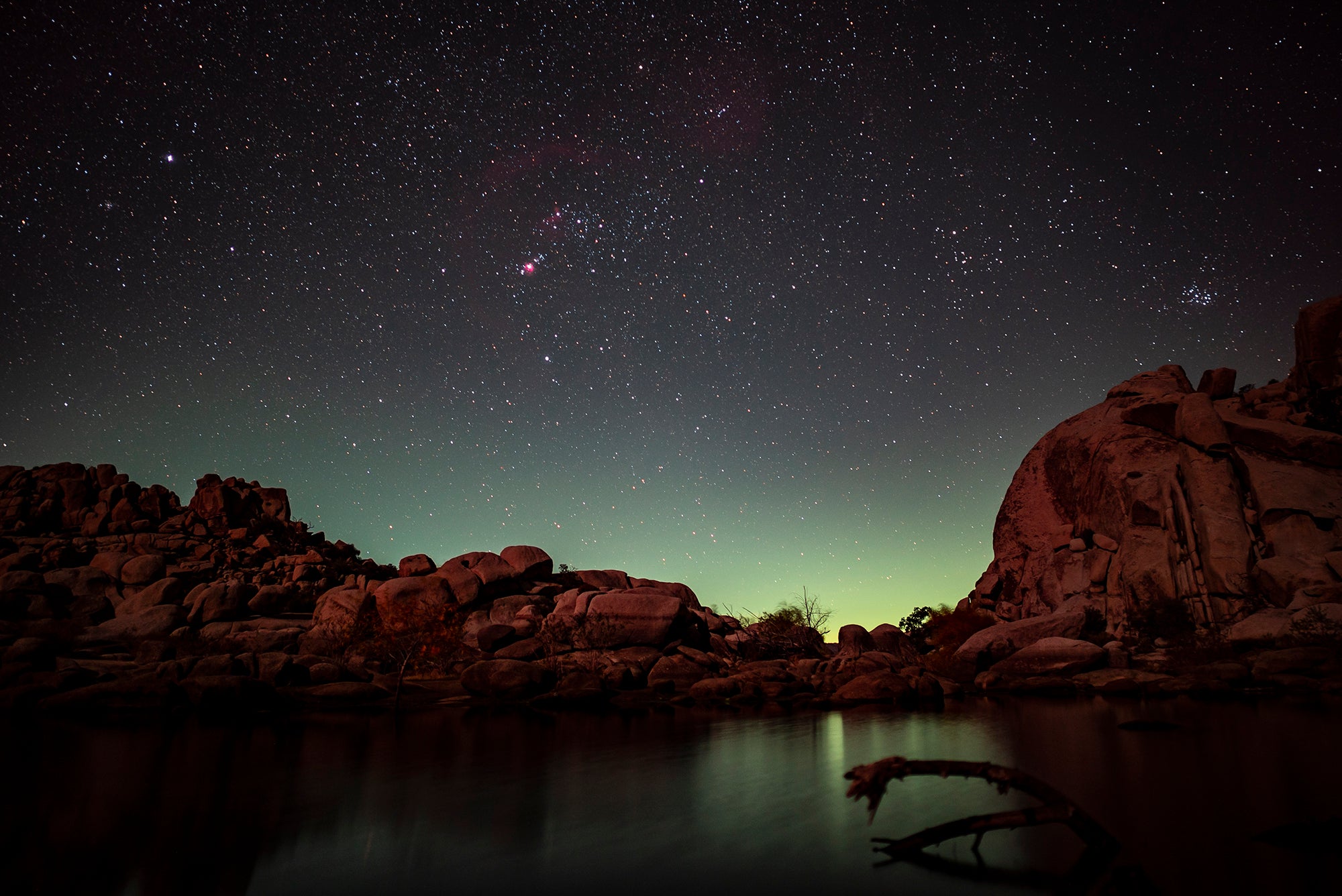 Photo by Stan Moniz. Sony α7S. Sony 24mm f/1.4 G Master lens. 20-sec., f/1.4, ISO 800
Gear Tips From The Pros
What's In My Bag: Andrew Eggers' Night Shooter And Astro Kit
Andrew Eggers (@andreweggers) is a California-based photographer and a member of the Alpha Imaging Collective. Eggers specializes in night shooting and astrophotography, often using light in his images to bring out a unique perspective. We talked to Eggers to learn more about the Sony cameras and lenses he uses to capture these incredible night shots, as well as the other gear he doesn't leave home without. More…
How To Get Started In Astrophotography Landscapes
In this article Alpha Collective member Rachel Ross (@rachel_jones_ross) discusses the gear she uses and shares the tips and tricks that she's learned (many through trial and error) when photographing the stars. More…
Camera Setup For Astrophotography
Shooting the stars successfully requires the right camera settings along with the ability to manually focus on the stars. To get started, you need a camera with the ability to shoot long exposures and a sturdy tripod. In this article, Andrew Eggers (@andreweggers) will explain the camera settings he used with the Sony α7R III during one of the #AlphaCollective trips. More...
What's In My Bag: Travel Kit For Sunrise To Astro
Sony Alpha Imaging Collective member Scott Wesson (@thetravelvibe) gives us a look at the full-frame Sony Alpha mirrorless cameras & lenses he uses to share epic landscapes with his nearly 64,000 Instagram followers. More…
Sony 24mm f/1.4 GM First Looks For Street, Astroscapes, Landscape & Architecture
Drawing from Sony's experience in designing dedicated mirrorless lenses and from their history of working directly with professional photographers to learn more about their needs, the Sony 24mm f/1.4 G Master lens is purpose-built for rugged use in situations from street shooting to astroscapes to photojournalism. In this article you'll see real-world images shot with the lens. More...
Sony 24mm G Master: The King Of Night Photography
After a lot of time and effort, Alpha Collective member Stan Moniz (@stanmoniz) has refined his techniques and developed camera setups that are quite simple. He's taken from age-old formulas and tried and true methods as well as created his own signature settings that he teaches at his workshops. There's no substitute for mastering astroscapes other than getting out and doing it, and here in this article Moniz shares some tips to prime you for success. More...
What's In My Bag: Rachel Ross' Kit For Landscapes & Astroscapes On A Backcountry Trek
In the early autumn, Alpha Collective member Rachel Ross (@rachel_jones_ross) and a friend embarked on a backcountry trip of a lifetime through the arctic tundra of the Yukon. For seven days, they hiked, camped under the aurora, cooked by a stream and photographed some of the most amazing mountain peaks and fall colors. Packing for this trip required careful planning and attention to detail, and here she shares what was in her bag. More...
Jason Vong's Sony 24mm f/1.4 G Master Review for Astrophotography
Chris Hau On The Basics Of Astrophotography
Chris Hau and Stan Moniz Photograph Landscapes And Astro With The Sony 24mm f/1.4 G Master
Astrophotography And The Sony 24mm f/1.4 G Master Lens Real World Review
Mobile Planetariums & Sky-Tracking Apps
There are several apps available to turn your tablet or phone into a planetarium. They range from 100% free to premium versions that charge a nominal fee to add features like extended sky catalogs. For photographers, this class of apps feature augmented reality capabilities that use the mobile device's built-in camera to show the sky superimposed on your location.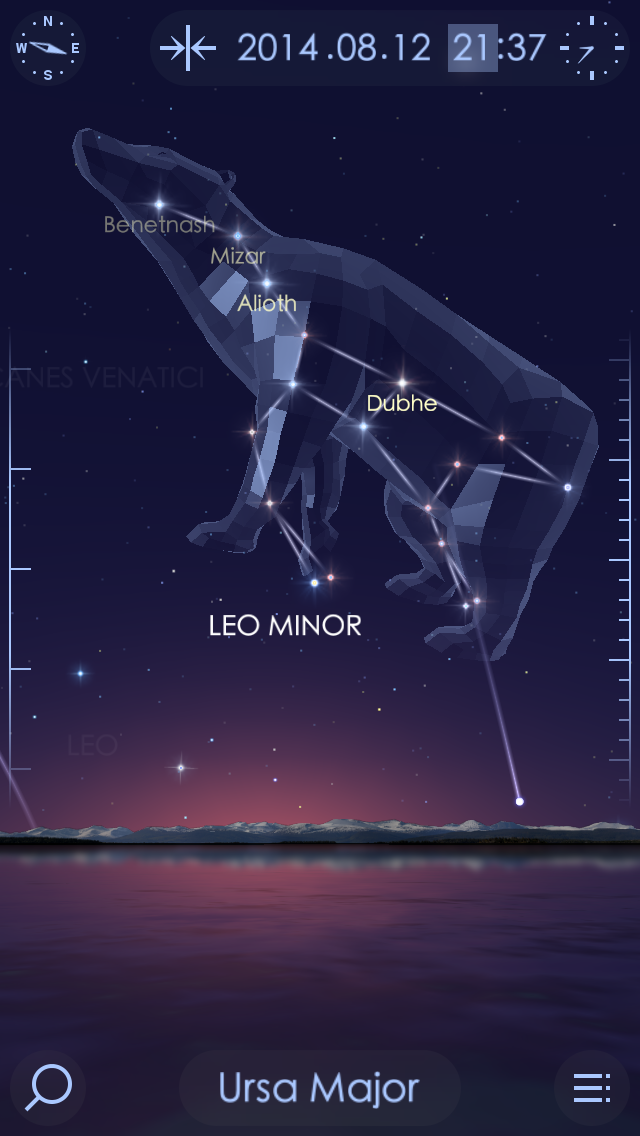 Star Walk 2.
SkyView – This free app uses your Android or iOS device to locate what you're gazing at in the sky, allowing you to easily identify celestial objects up above.
Night Sky – The latest version of this personal planetarium app for iOS has Siri integration to help you locate planets, galaxies, constellations and more.
Star Walk 2 – A great astro guide app that's available for iOS and Android devices as well as Windows 10.
Sky Map – For Android devices, the Sky Map app was originally developed as Google Sky Map, but has since been donated and is open source. It's completely free with no ads or add-on purchases.
Stellarium – Available for Windows, OSX and Linux, Stellarium is a favorite planetarium/sky map app among avid amateur astronomers. It's free and open source so even if it's overkill for your astroscape photography, it's still well worth it to download.
Weather Forecasters
Clear Sky Chart – This website is one of the most useful for any kind of astroscape shooting. It shows the astronomers' forecast and updates when you can expect clear and dark skies in the next 48 hours for specific places around the world.
Clear Outside – Another clear skies forecaster that lets you choose the location and date, then provides details on the conditions for that time and place.
Other Helpful Resources
Space.com – Visit this website often for a ton of interesting and informative skywatching articles.
Sky & Telescope – Every Friday they publish, "This Week's Sky At A Glance," which includes any upcoming celestial events to be on the lookout for.
Astronomy.com – Use this to find out when the sun, moon and planets rise and set in different locations on different dates.