By Pascaline Josette
Pascaline Josette is uniquely qualified to offer up tips for senior portraits. She's a young Dallas-based photographer who was raised in a photography-oriented household. She's also the daughter of the famous family and portrait photographer, MeRa Koh. Pascaline's combination of youth and lifelong immersion in portrait photography has given her a particularly strong skillset. Here are her top five tips for senior portraits.

Every senior in high school shares the same goal for senior photos; they want to look amazing. But they often feel awkward or nervous about being in front of the camera. That's why it's important to know how to photo coach them into flattering poses. Here are my favorite 5 Flattering Tips for Senior Photos!
Tuck the hair behind the ear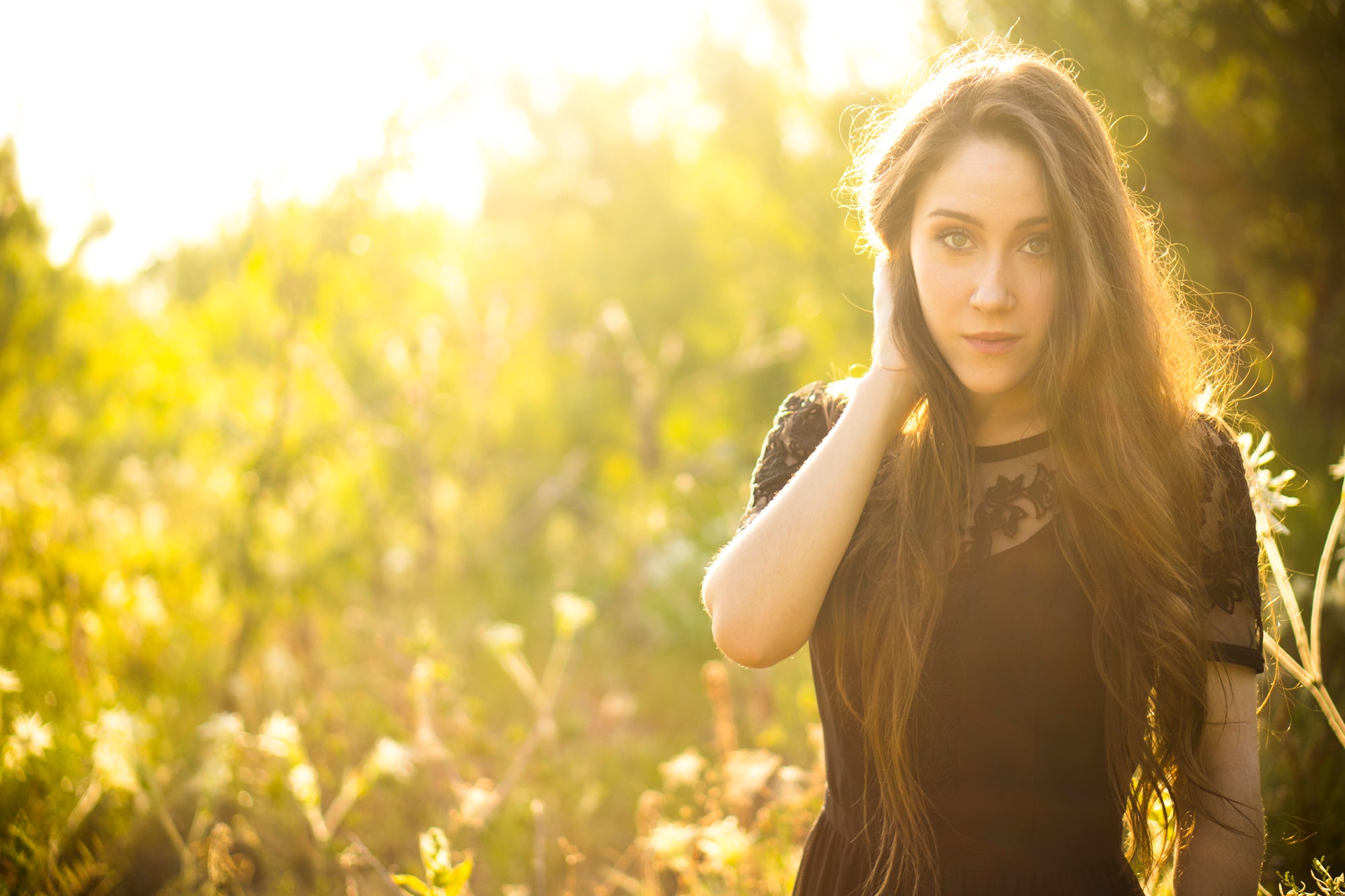 Seattle, Washington. Sony α7. Sony 50mm f/1.8 lens. 1/160-sec., f/1.8, ISO 64
Everyone says to lift your chin, which is great but I also like to do something different. I have my senior girls tuck their hair behind the ear, drop their chin slightly, and look directly into the camera for this striking, eye catching shot. Such a bold pose captures our attention with it's terrific beauty and confidence.


Tip for Guys: stand straight on with arms crossed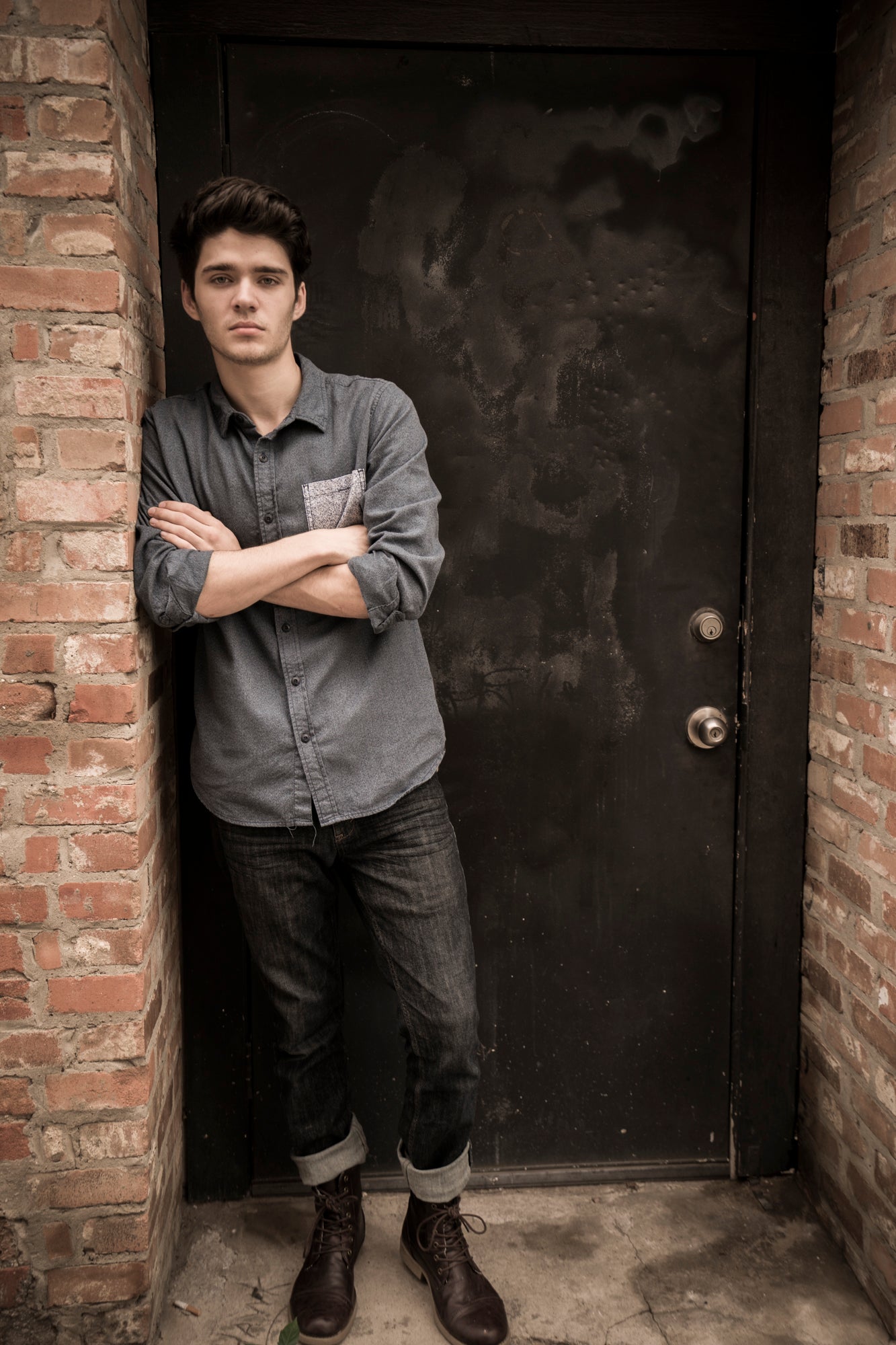 Dallas, Texas. Sony α7. Sony 16-35mm f4 lens. 1/160-sec., f/4, ISO 160
This straight-on pose always looks good on guys, and it makes their arms look more muscular. I also like to have them stand with one foot pointing slightly to the side. This loosens up the subject keeping them from looking stiff or awkward.


Lean forward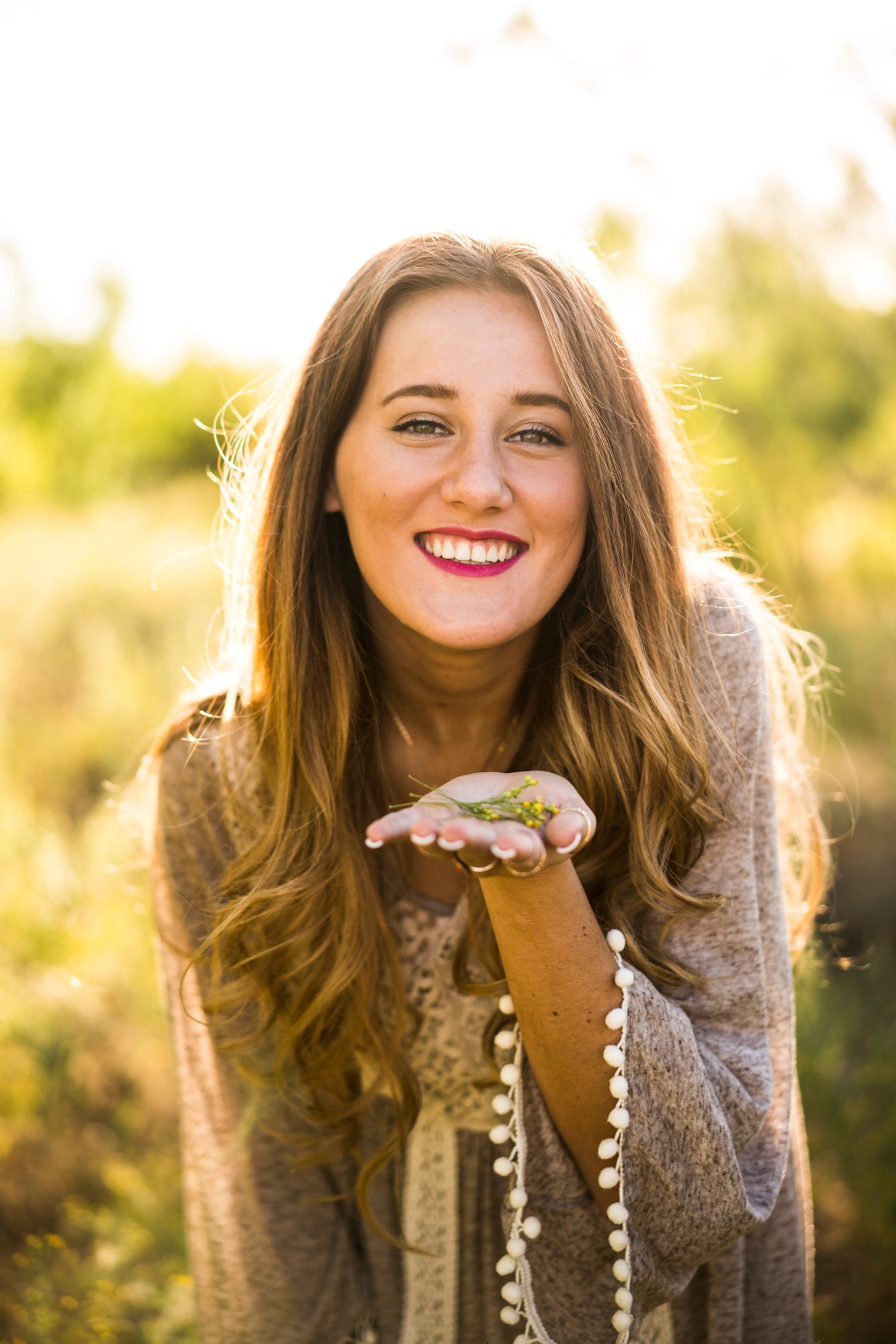 Dallas, Texas. Sony α7R II. Sony 55mm f/1.8 lens. 1/500-sec., f/2, ISO 50
Standing strait on makes the subject look flat and stiff. Having her lean forward gives the image's depth its own set of thirds. The first third is her hand closest to the camera, the second third is her head, and furthest from the camera is the final third which is her torso.
Stand at an angle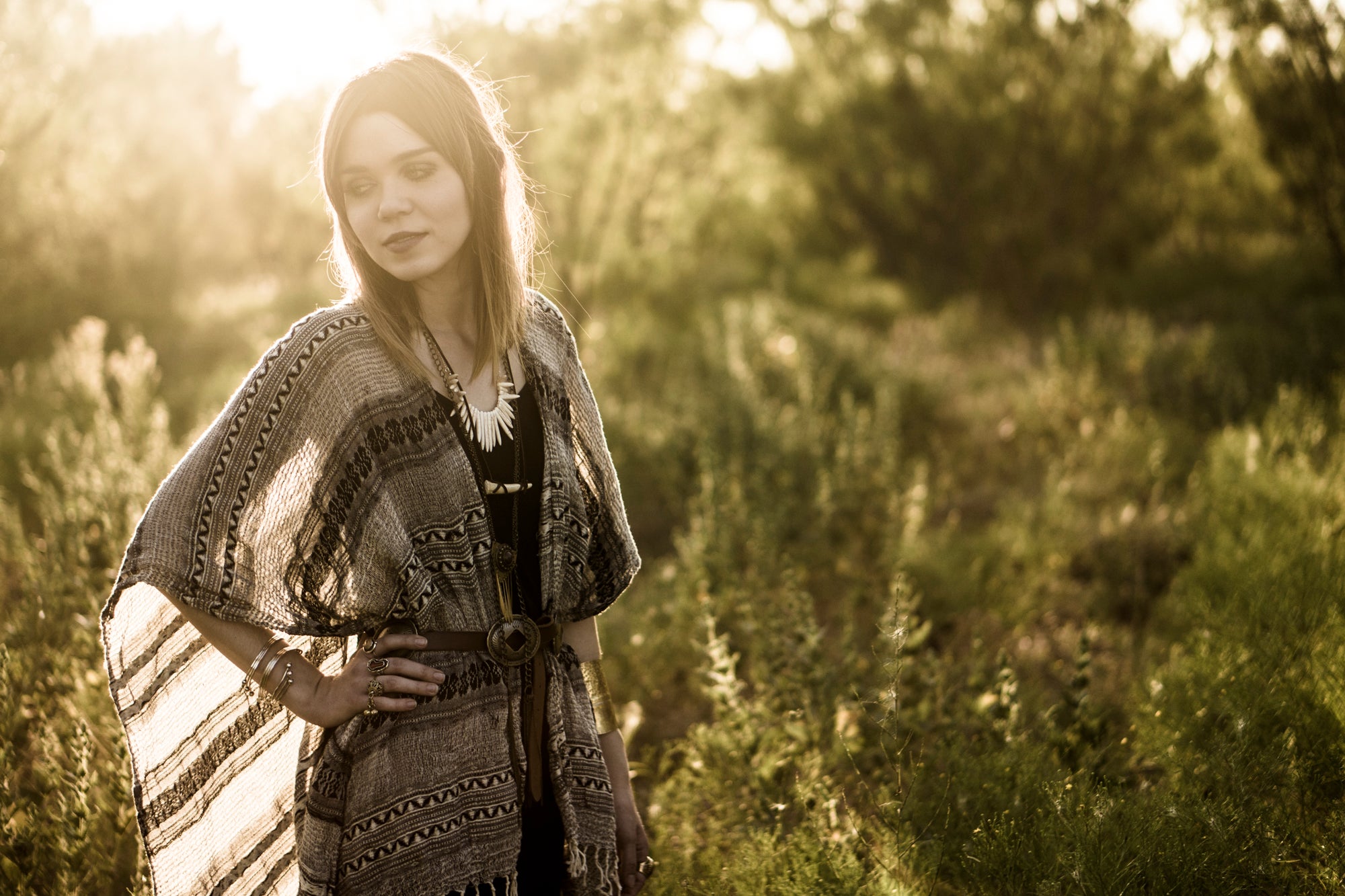 Dallas, Texas. Sony α7. Sony 55mm f/1.8 lens. 1/1600-sec., f/1.8, ISO 50
Doing this will immediately slim your senior, adding shape and a sense of movement. I didn't want the classic "look at the camera and give your biggest smile". I wanted movement and emotion in the image. With the Sony α7 and 55mm f/1.8 lens, I was able to shoot into the light creating the flow of backlight that highlights the motion of her gaze and stance.
Hands placed lightly on neck or shoulder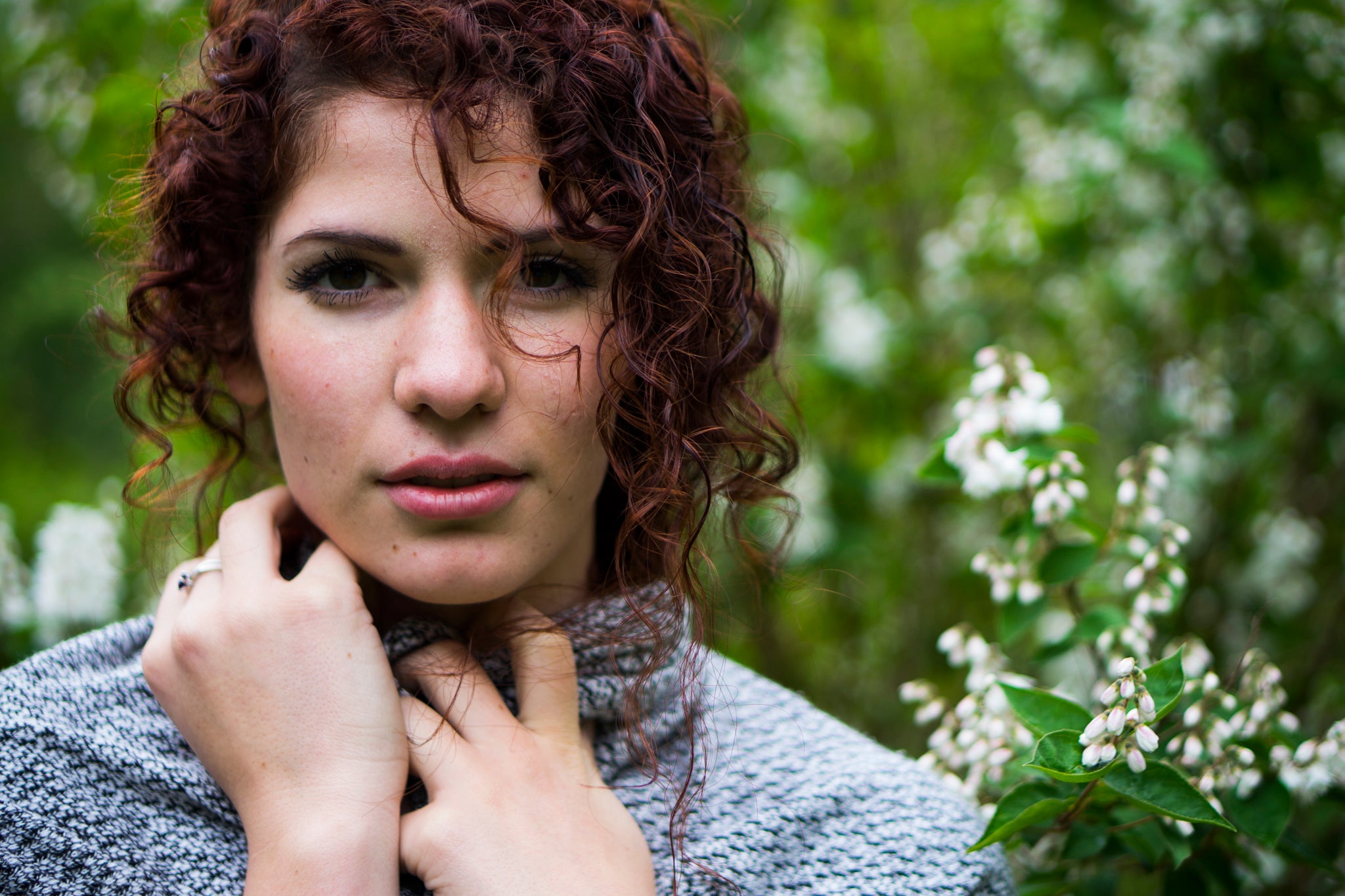 Seattle, Washington. Sony α7. Sony 50mm f/1.8 lens. 1/200-sec., f/1.8, ISO 50
Now this one is a little trickier, but with some finessing it usually ends up being my favorite! Have your senior place her hand or both hands lightly on the curve that connects her neck and shoulder. Make sure her fingers are relaxed so they don't look stiff or bent weird. This pose creates a classic feminine feel to the portrait. I use this look when I'm doing close-up portraits to have the hands highlight the face.