Sand dunes are one of the most challenging subjects to photograph in nature. Hiking them can be strenuous, and finding a good composition without footprints or distractions is just as hard. Traversing sand dunes is complicated. In order to get to a good location, you have to walk to it, which leaves footprints behind you wherever you go. To get to the top of one dune to photograph another means more or less ruining the dune (at least for photo purposes) you're standing on.
So how do you win? Well, I've spent quite a bit of time exploring sand dunes in places like Death Valley National Park, Great Sand Dunes National Park and White Sands National Monument and have learned a few things here and there. Here are a few quick tips that I've implemented to leave as small of a (literal) footprint as possible when photographing these natural wonders.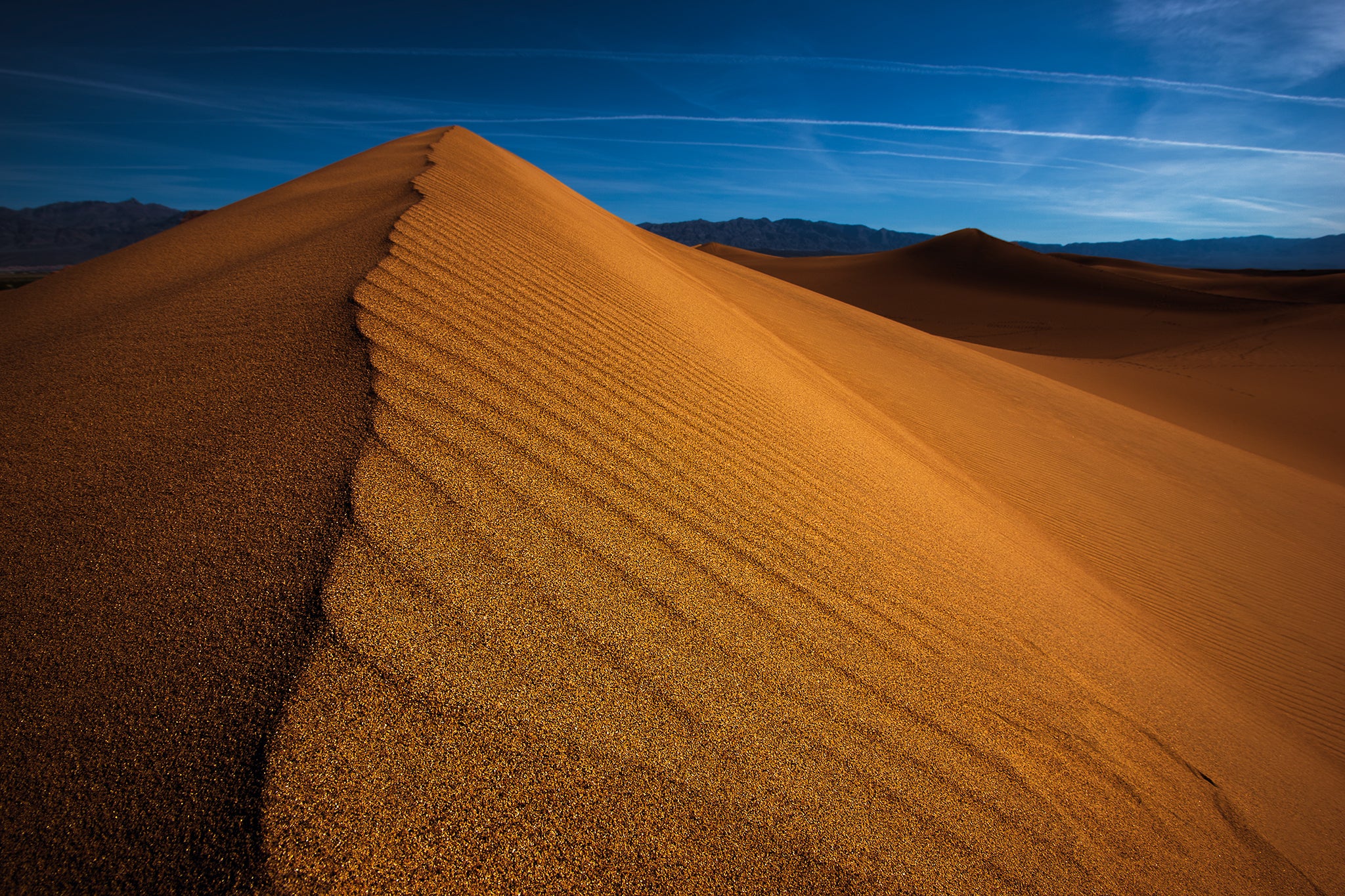 Sony a7, Sony Vario-Tessar T* FE 16-35mm f/4 ZA OSS lens, 1/50-sec., f/18, ISO 100
1) When walking out into the dunes, try and stay between them as much as possible. In other words, if you have a dune to your right and another to your left, walk along the lowest point in-between them. This keeps the dunes pristine and photo worthy for you or anyone else that comes behind you.


2) The ridges of dunes are most often what we photographers want in our pictures. Only cross over dune ridges when absolutely necessary. I see so many photographers out at these dunes just walking along the ridges wherever they go, leaving a path of destruction behind them.


3) Look for dunes that have already been trampled and climb them for vantage points when possible.


4) If you must walk along the ridge of a dune, walk on the smooth side (leeward side) instead of on the ridge itself or the windward side. This will still keep the dune pristine on the more photogenic side.


5) The only reason to summit a dune is to get a vantage point, so out of respect to other photographers, do this sparingly. In the photo below, I eventually made my way up this ridge with our workshop group. However, once we got to this point we stopped because this was our composition. No need to keep climbing and ruin this dunes beauty.
6) Bring a handheld or watch style GPS. Hiking deep into an area of sand dunes can be disorienting and getting lost is a real threat. I always carry a handheld GPS when I travel and always make sure to have it on when I know I'm going to lose sight of my vehicle or starting point. I use both a Garmin Oregon Handheld GPS and a Garmin Fenix GPS watch. The handheld is great for hiking and following paths, while the watch is great for geotagging photos.
7) Avoid going out during the day. This is true with just about any kind of landscape/travel photography, but it's especially true here. Going out an hour before sunrise or sunset will not only give you the best light, but you'll also have cooler temperatures (which can mean success or failure in places like Death Valley.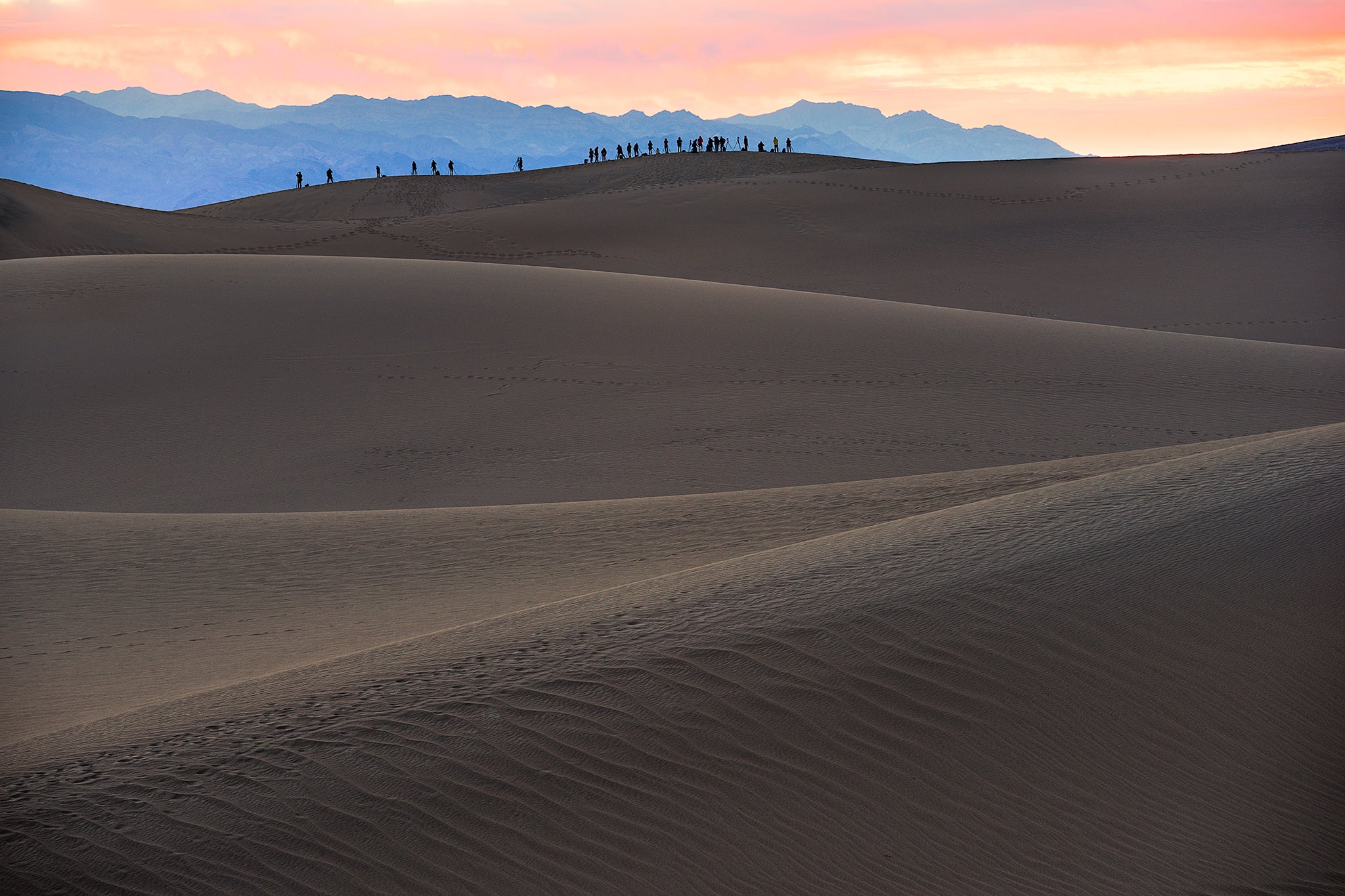 Sony α7, Sony FE 70-200mm f/4 G OSS lens, 1/13-sec., f/7.1, ISO 100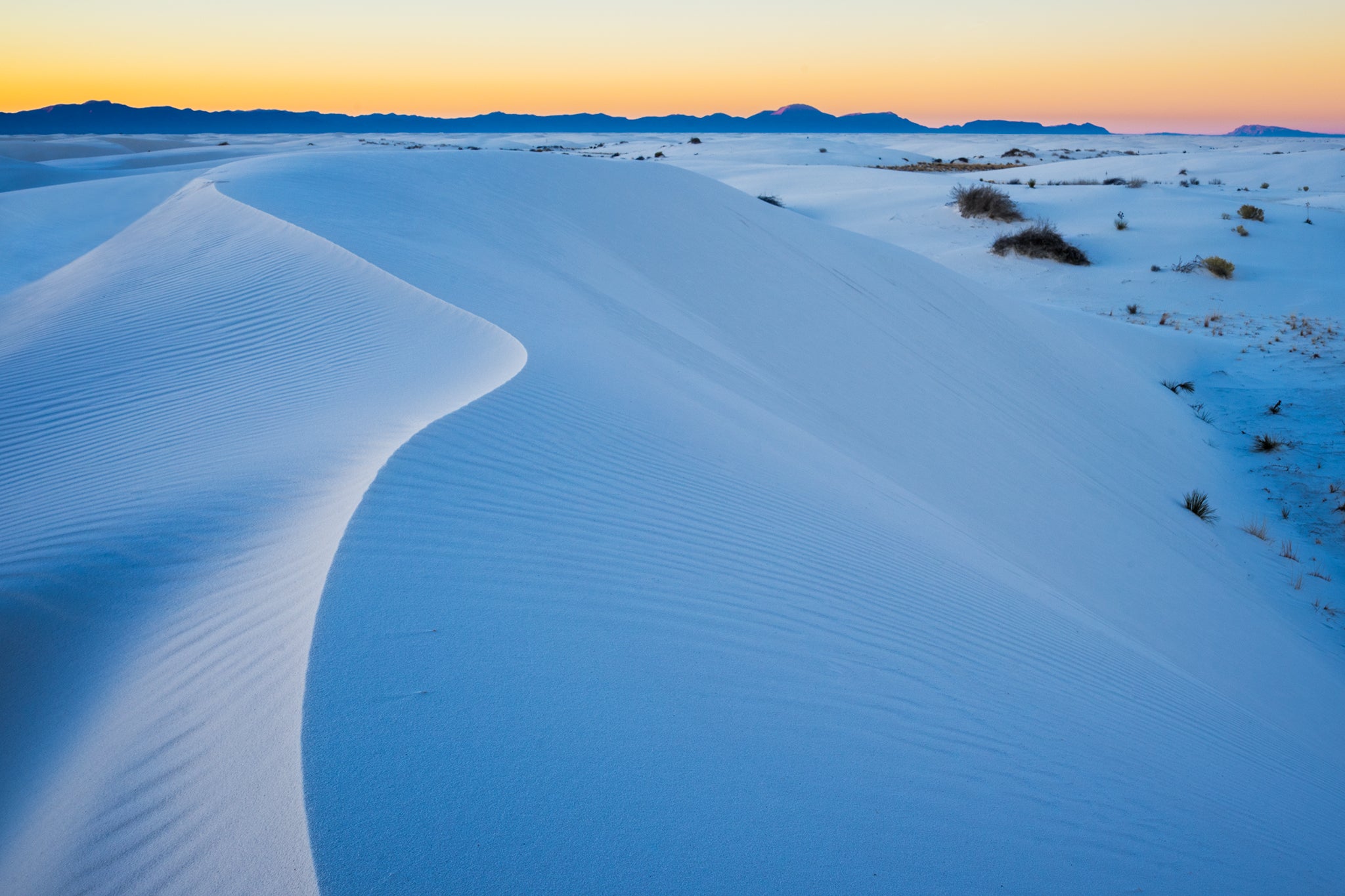 Sony α7, Sony FE 28-70mm f/3.5-5.6 OSS lens, 1/2-sec., f/20, ISO 50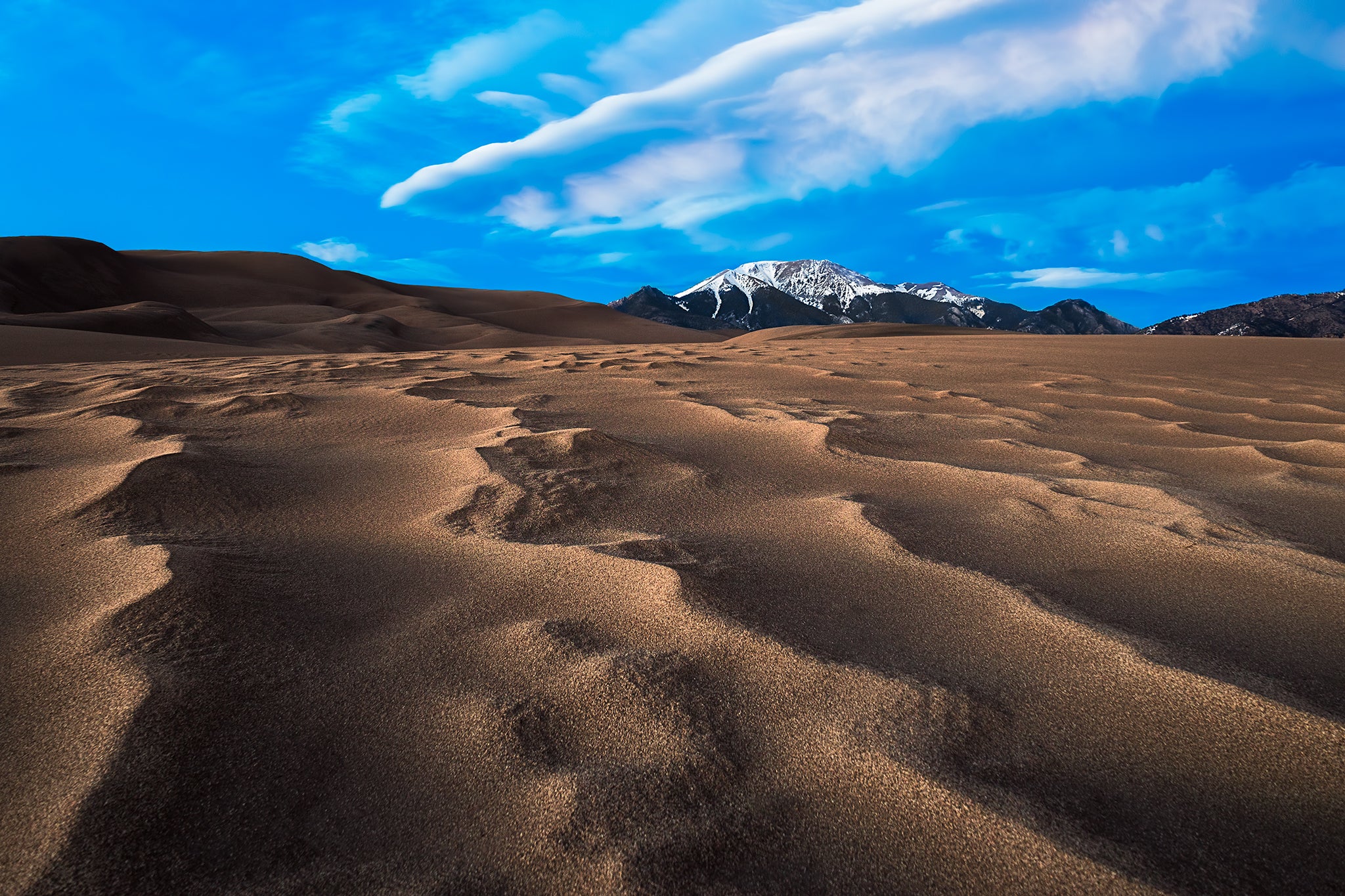 Sony α7, Sony FE 28-70mm f/3.5-5.6 OSS lens, 1-sec., f/7.1, ISO 200
See more of James Brandon's photography, sign up for his workshops and check out his ebooks at jamesb.com