It's that time of year again! Whether you're planning a trip to Colorado, Maine, the Smokey Mountains, the Ozarks or anywhere else in the world that is known for its fall foliage, a successful trip comes down one thing: timing.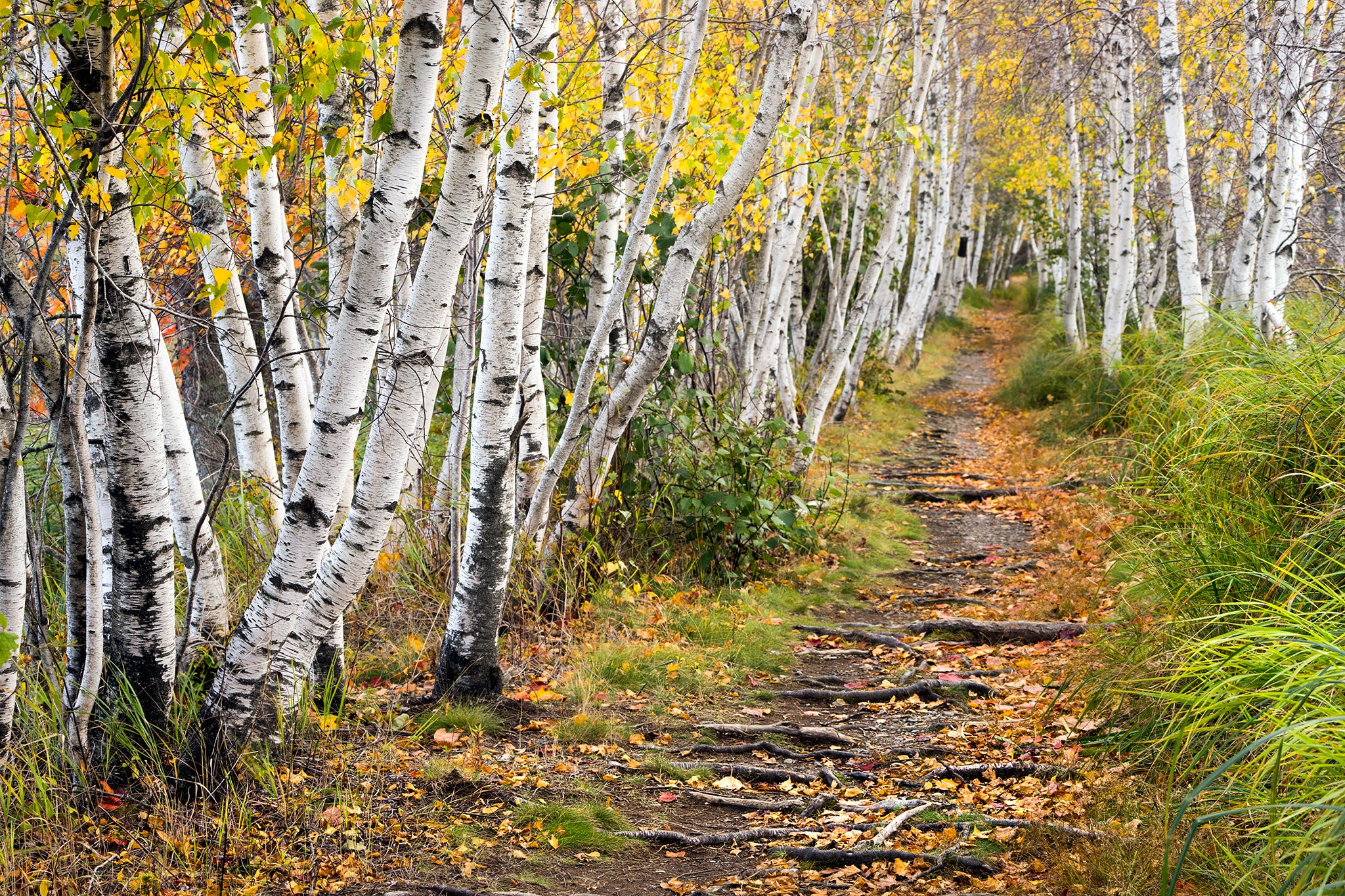 Jasper Trail | Acadia National Park | Sony α7, Sony Vario-Tessar T* FE 70-200mm f/4 ZA OSS lens. 1/13th-sec., f/11, ISO 100
The tricky part is that there are a number of factors that play into when "peak color" will occur each year (yearly temperature averages, rainfall, etc) so colors don't always peak on the same days every year. With that information, here are some tips I've picked up over the years for planning successful trips to photograph fall colors.
Research, Research, Research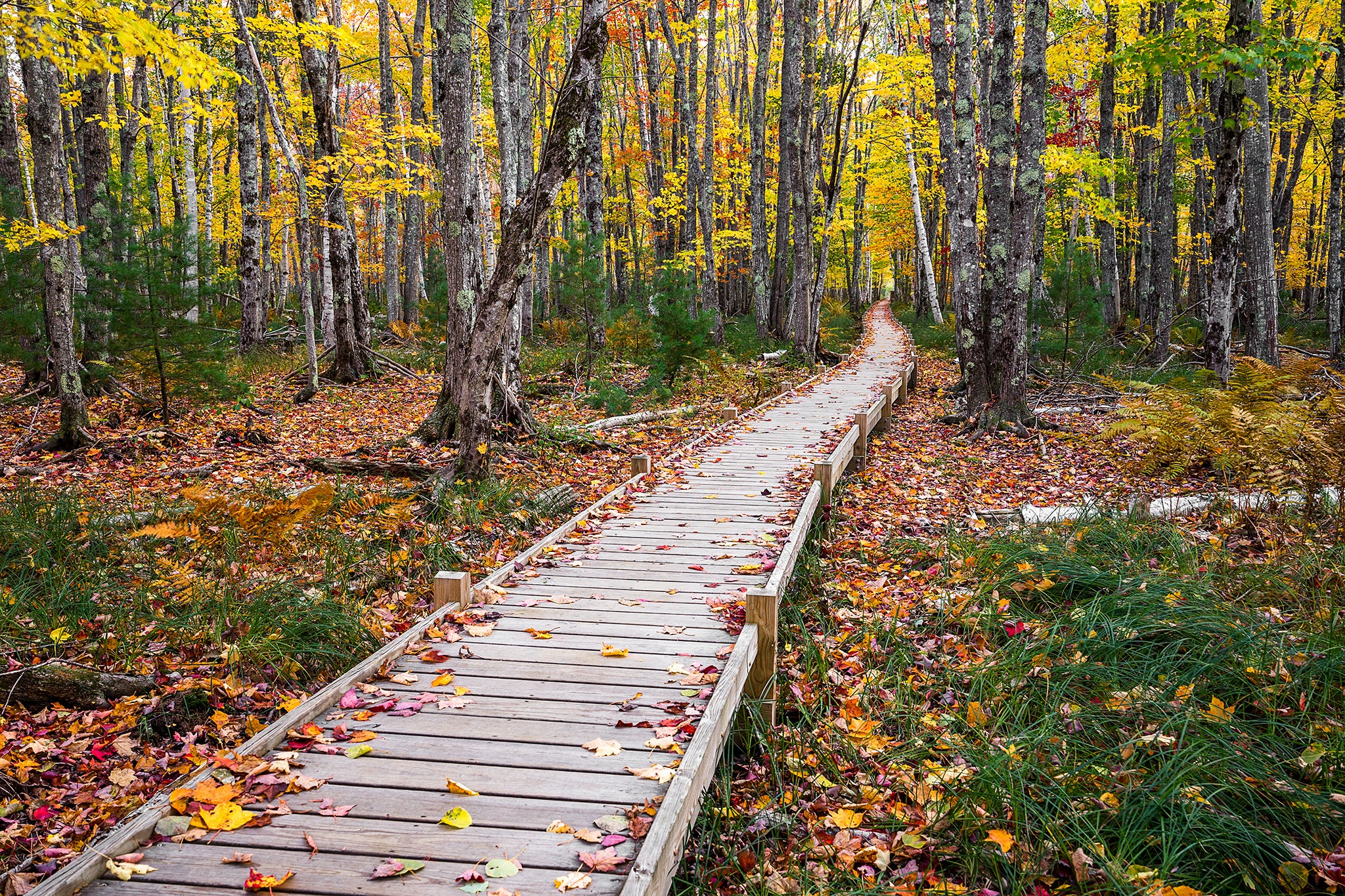 Jasper Trail | Acadia National Park | Sony α7, Sony Vario-Tessar T* FE 16-35mm f/4 ZA OSS lens. 1/5-sec., f/9, ISO 100


The first step toward planning a trip is setting a target location. Some places peak in late September, some in late October and some as late as November. For this article, let's use Acadia National Park in Maine as our destination. First, I'll do a quick Google search for something like "Maine fall foliage report." While not all states or locations will have something of much use, many states do, and Maine has an incredibly helpful Maine Foliage page. Now, the downside to the graphic on that page is that it's only showing current conditions (not much help for planning a trip in the future); but the text on the right hand side states that Coastal Maine typically reaches peak conditions in mid to late October. Great! Now we have a target time for our trip. Next we need to confirm whether or not past weather will mess with fall color timing this year. After a quick scroll through the Maine Fall Foliage Facebook page, I found an article that reports fall colors in Maine are expected to peak on schedule for 2016. Great!
Extend Your Trip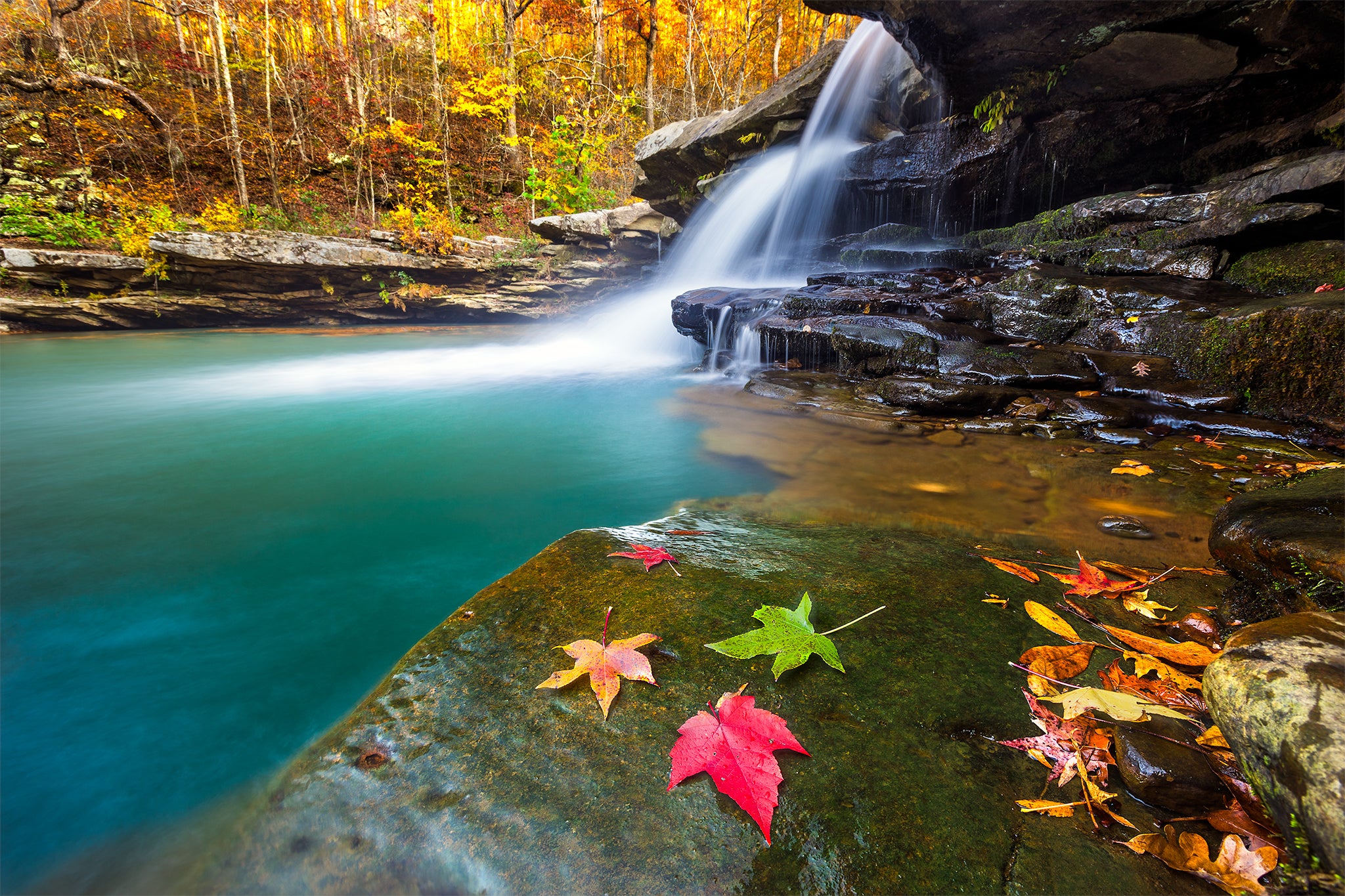 King's River Falls | Ozark National Forest, Arkansas | Sony α7, Sony Vario-Tessar T* FE 16-35mm f/4 ZA OSS lens. 6 sec., f/16, ISO 50


Even if you have a good idea of when colors will peak, you never really know until it happens. This means that planning a 2-3 day trip months in advance is like throwing a dart at a board and hoping you hit somewhere near the bullseye on your first and only throw. If you get there a bit early, you might only have the last day of your trip to enjoy peak colors. Get there late and you might just see great color your first day. Or, you might miss it completely. For this reason, I highly suggest planning at least 5-7 days for your trip and try to plan on peak color hitting near the middle of your trip so if you arrive early or late, you'll still see color. If you can go for 7-10 days (or more) you'll have a much better chance.
Have A Backup Plan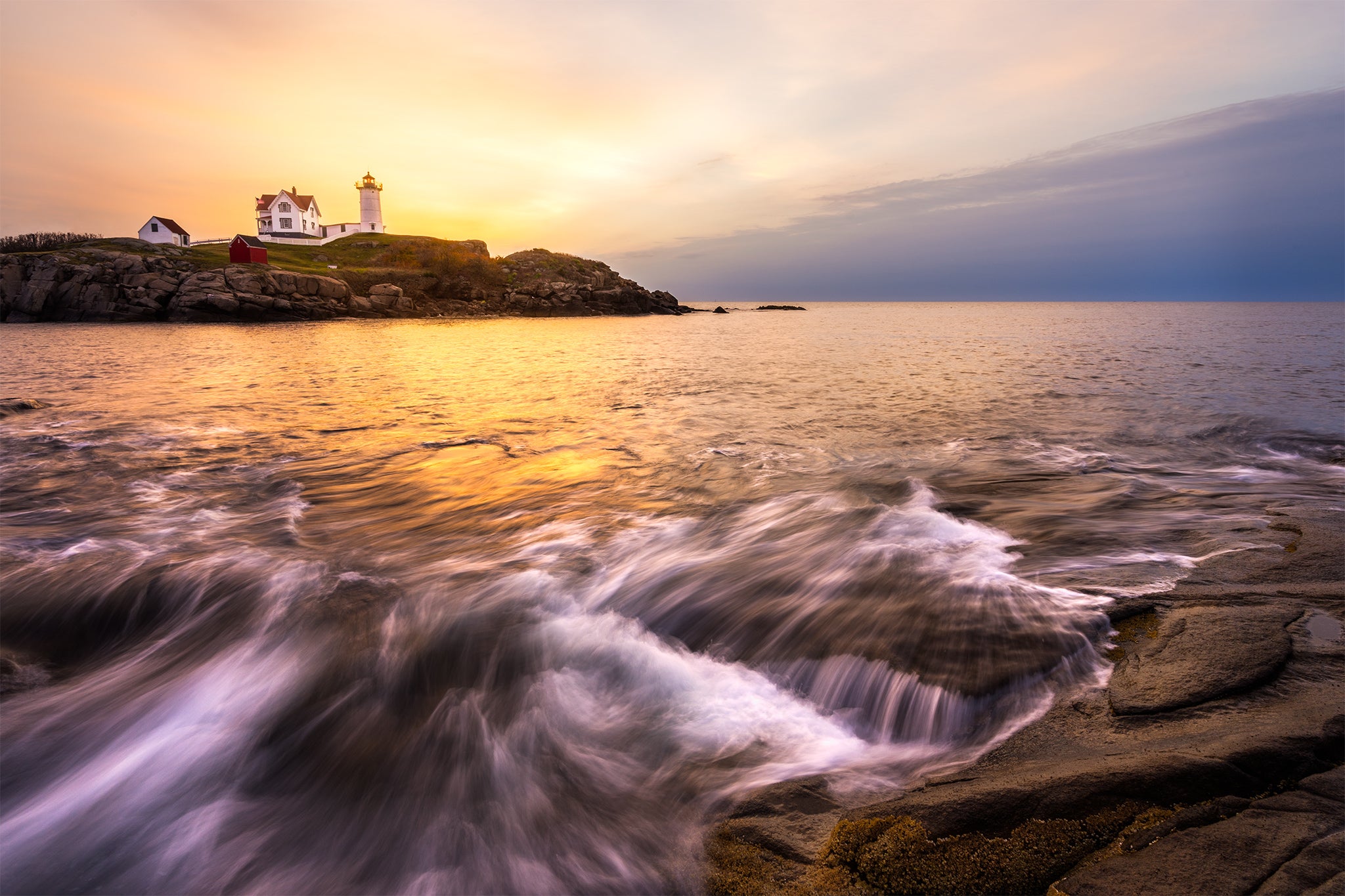 Nubble Lighthouse | Cape Neddick, Maine | Sony α7, Sony Vario-Tessar T* FE 16-35mm f/4 ZA OSS lens. .4-sec., f/16, ISO 50


The great thing about Maine is that even if colors aren't peaking for parts of your trip, there are many other things to photograph in the area like lighthouses, beaches, ports, old towns, etc. Colorado will have wildlife, beautiful lakes and rivers to name a few. You get the idea. Make sure you research these backup options and know where to find them or where to look for them if you miss peak color for part (or all) of your trip.
Plan On Driving A Lot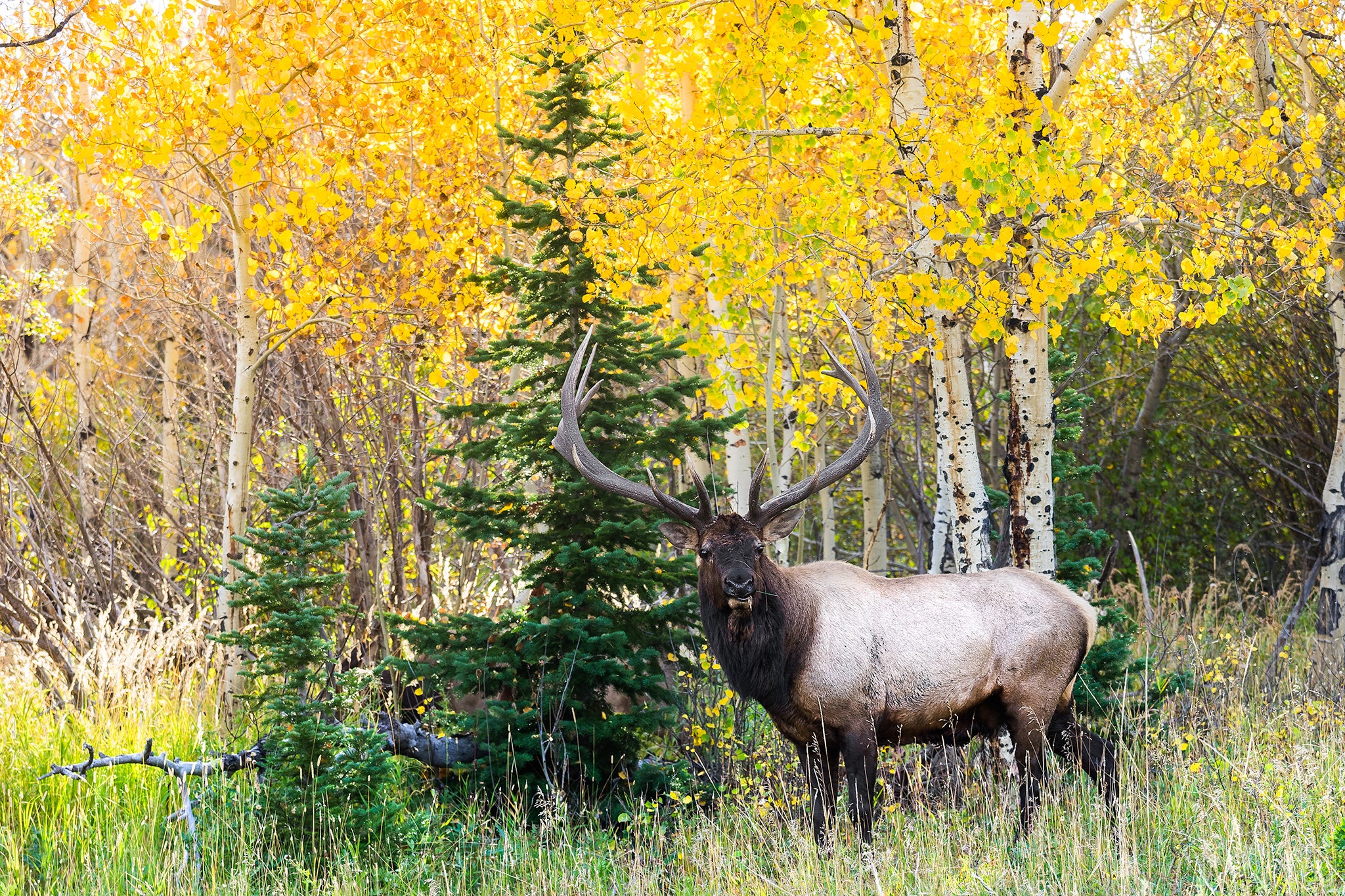 Bull Elk | Rocky Mountain National Park, Colorado | Sony α7, Sony Vario-Tessar T* FE 70-200mm f/4 ZA OSS lens. 1/160th-sec., f/5.6, ISO 400


Let's say you did your research, planned your trip accordingly, and still missed peak for part of your trip. Well, chances are, you can just drive to higher or lower elevations to find an area that is currently in peak. The only time this wouldn't be possible is if you arrive after peak color on the coast (because everything else will already be past peak as well). During a trip to Rocky Mountain National Park a few years back, we drove all over creation the entire trip looking for peak colors. It was incredible to see how one stretch of road would be at peak, another would be past peak and another would still be a week or so away from peak. Be flexible and willing to cover large areas to find that perfect shot.