Donatas Ufo (@donatasufo) is a global wedding and fashion photographer. His wedding photography has a modern, creative and artistic style. Many of his popular wedding images on Instagram show the exit toss, which is the very moment the newlyweds walk out the doors and friends and family toss something in celebration of the new couple. To capture this moment well, he typically relies on the Sony Alpha 9 with his Sony 24mm f/1.4 G Master. We connected with him to learn how he gets the shot and how he does it with this fast camera and lens combo.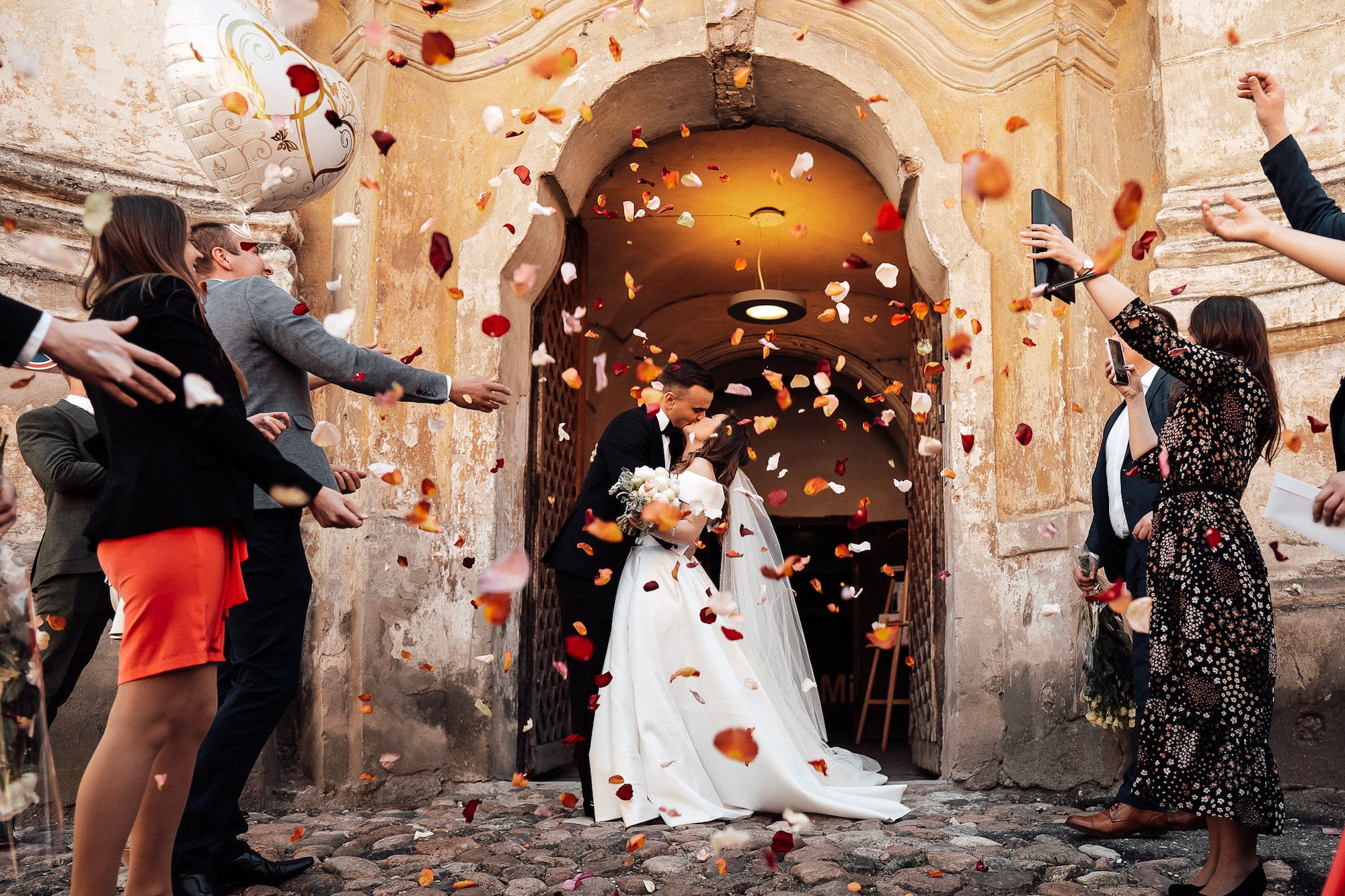 Photo by Donatas Ufo. Sony α9. Sony 24mm f/1.4 G Master. 1/640-sec., f/2, ISO 100
Global wedding photographer Donatas Ufo shares how he captures the exit toss at a wedding with his Sony Alpha 9 & Sony 24mm f/1.4 G Master.
Ufo chooses the Sony Alpha 9 with this Sony 24mm f/1.4 G Master as his main go-to. He's also used the Sony Alpha 7 III in the past with great success, and recently upgraded to an Alpha 9 II. With any of these cameras, he says the superb autofocus from Sony helps him capture the moment perfectly. "The Sony Alpha 9 and Sony Alpha 9 II capture these moments perfectly with the fast autofocus system and shooting 20 frames per second. I also love the aperture ring on the Sony 24mm f/1.4 G Master because I can change the aperture very quickly if I need to."
He continues, "The Sony 24mm f//1.4 G Master is a very good lens. It's wide enough, plus it's very sharp and fast. When I want a closer shot, I'll bring a second camera body with the Sony 55mm f/1.8, which is also a very quick and sharp option. It's not just the performance of the lenses, but the sizes of them are great. They're super small and not heavy or bulky at all."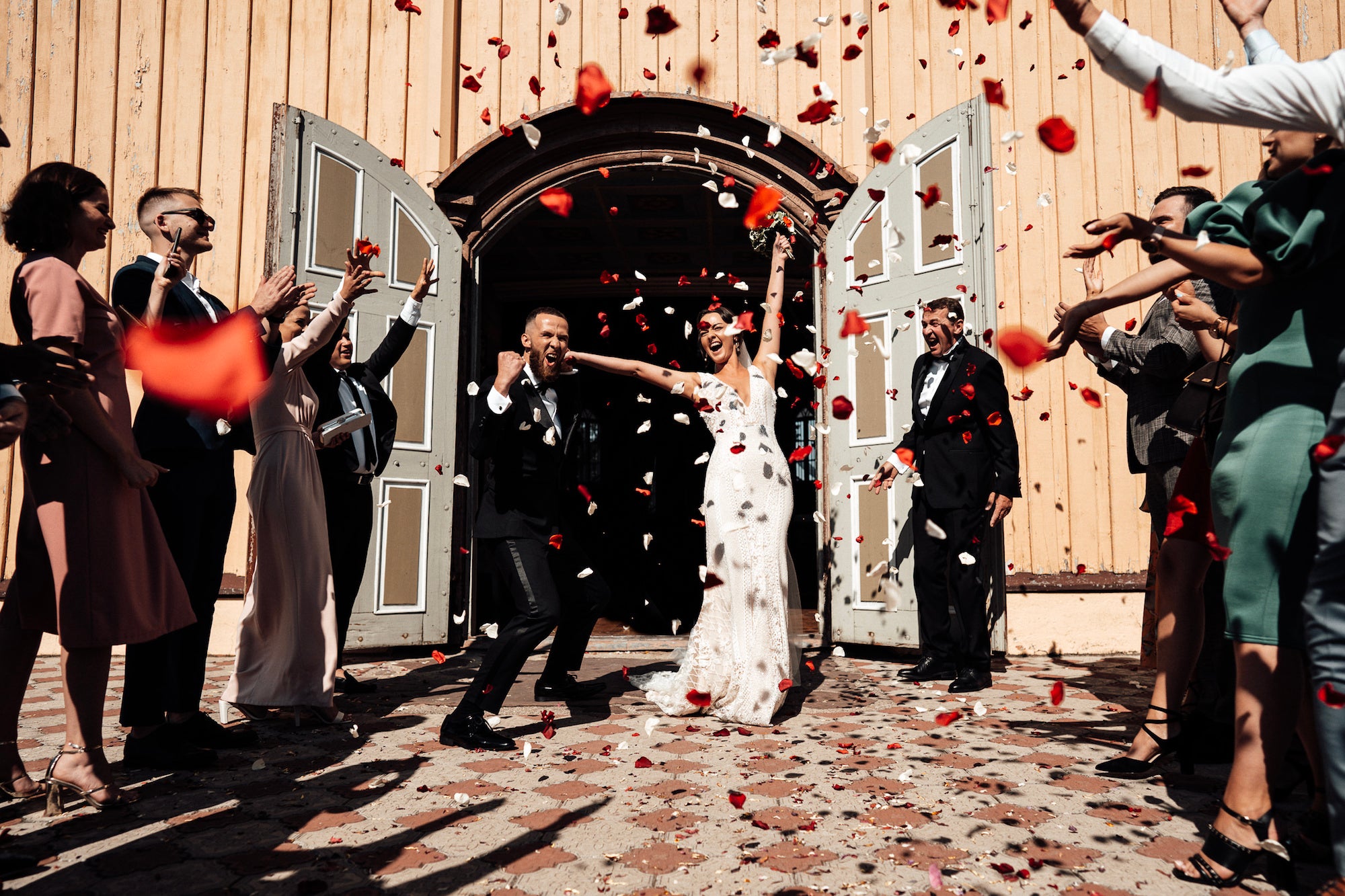 Photo by Donatas Ufo. Sony α9. Sony 24mm f/1.4 G Master. 1/250-sec., f/4.5, ISO 250
In addition to his quick camera and lens setup, he always makes sure to help direct the couple so he ensures he gets this shot at every wedding. "I communicate with the couple and always congratulate them after the ceremony. Then I ask them to stay in the church until all the guests are out and ready. I go outside to check on everyone and once the guests are ready, I direct my couple to start walking. That's the trick, and then with my Sony gear I know I'm going to get the shot."
See more of Ufo's wedding photography on Instagram @donatasufo.