In our Alpha Profiles series, we will be featuring creator profiles from AlphaUniverse.com. For your chance to be featured, create or complete your public profile today at AlphaUniverse.com/profile.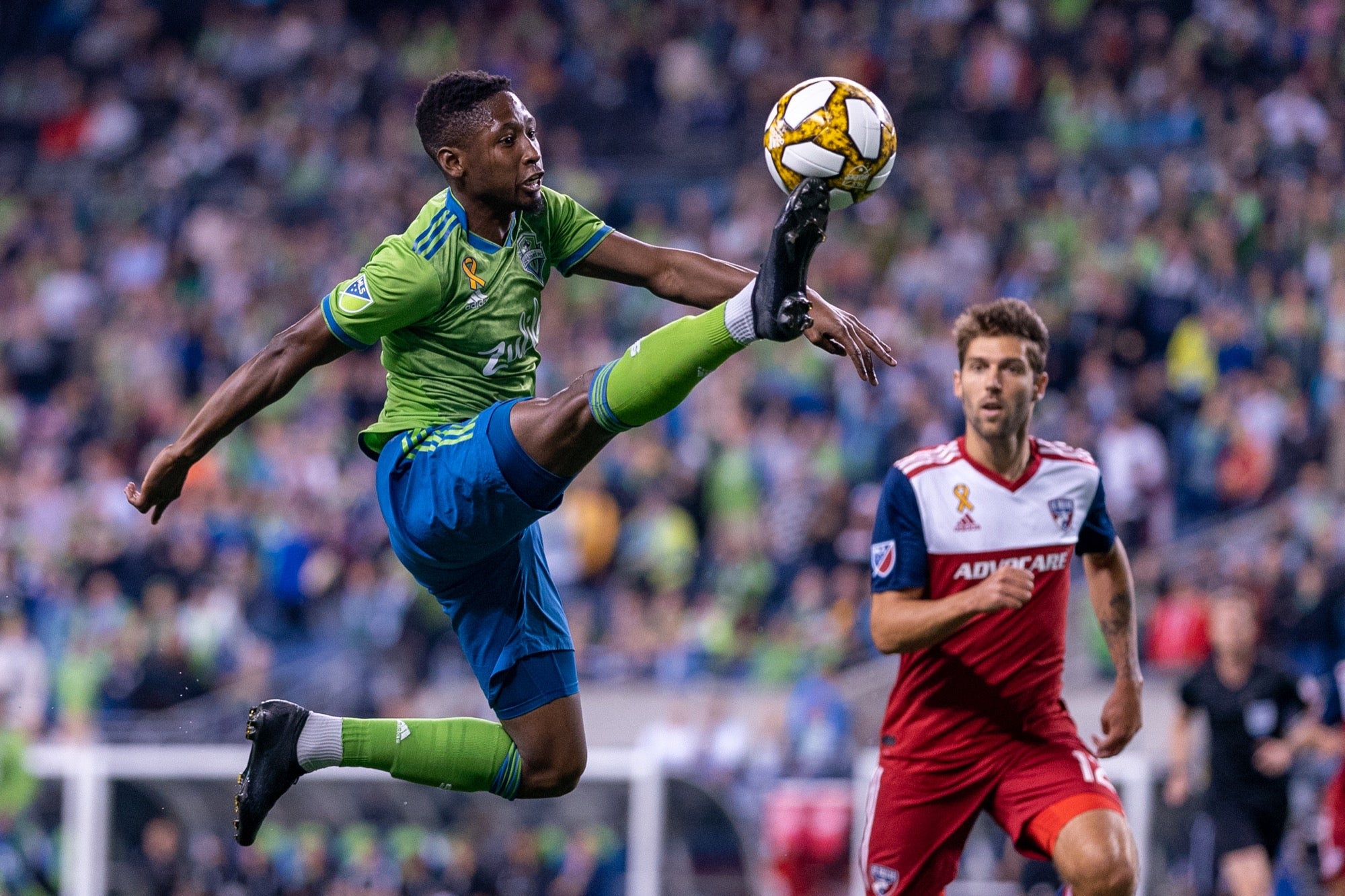 Career Snapshot
I'm a self-taught Seattle-based sports photographer. I spent over 20 years in Corporate America, where I honed my business skills across communications, marketing, public speaking and presentations, business development and sales. Bringing these skill sets into my own business as a photographer has proven to be instrumental. I primarily shoot sports across the MLS, MLB, WNBA and NCAA, and will be adding the NHL to this list in 2021. I'm currently a staff photographer for the Seattle Sports Commission, covering everything in the Pacific Northwest and was just recognized as one of the top three sports photographers in Seattle. When I'm not shooting sports, I conduct a wide variety of location based workshops across Washington, Montana and Wyoming.
Why I Made The Switch To Sony
I recently switched from Nikon to Sony, and life couldn't be better! Sony is an innovator in the photography space, offering fast new cameras, incredible lenses and a forward thinking approach. I find Sony to be years ahead in terms of actually listening to their customers. Sony is following a similar path when it comes to introducing new technology, better performance in both their camera systems and battery life AND continuously setting the bar for what a mirrorless camera experience should be. My Sony gear is also lighter and smaller than my previous system and it's wicked fast. In August of 2018, I made the switch and have never looked back. It's been a game changer as a sports photographer – and also in the community. I went to Kando Trip in Oregon and in my experience, the Kando spirit permeates across everything Sony does and in the members of the Alpha Imaging Collective and Artisans of Imagery.
Go-To Sony Gear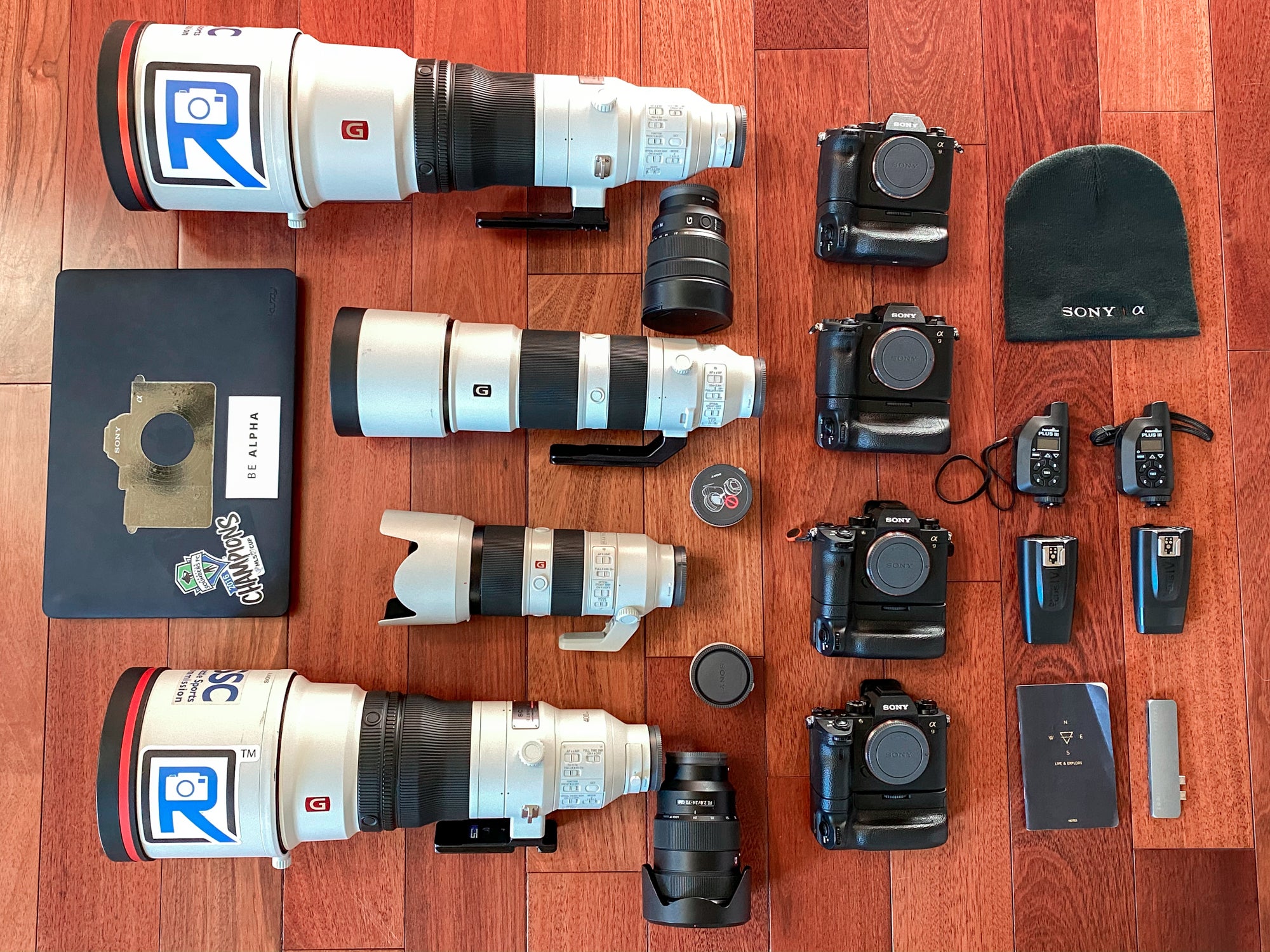 My go-to cameras for sports are the Sony α9 and the α9 II. In terms of my go-to lenses, it truly depends on the event. I shoot professional soccer and the reach, ability to hand-hold and nail the shot are crucial, which is why my Sony 400mm f/2.8 G Master is one of my absolute favorite lenses. With the new α9 II, I can get images out much faster, over to my editor, voice tag and focus on what is happening in front of me. The networking capabilities are a very welcome addition. The thing with Sony G Master lenses is – I have the right tool for the job. Close, wide, zoom, tele – the G Master series has it all and my colleagues who don't use Sony constantly comment on both the weight of the lenses and the crispness of the images.
When it comes time to slow things down and focus on portraits or landscapes, it's the Sony α7R IV. Depending on the situation and location, I'll pick up the 24-105mm f/4 G or the 16-35mm f/2.8 G Master, unless I'm shooting nighttime skies and then with zero hesitation, it's the 24mm f/1.4 G Master! And for my portrait work – hands down the 135mm f/1.8 G Master.
See more about Rick May's gear and how he built the sports pro's dream lens collection in his What's In My Bag article here.
Visit Rick's profile to see some of his work and more of what's included in his Sony system.
Join Alpha Universe and create your own public profile. It's free and you'll have a chance to be featured on Alpha Universe! Click here to learn more.